About The Video
---
The way Vishen starts every day is quite particular. He starts with a super-slow workout (but only for a super-short time), he gives a fist bump to God, then he joins "traffic university".
He diligently sticks to these optimal habits and rituals because he knows that a few minutes of training his body, mind, and spirit can make all the difference in his performance for the rest of the day.
Watch this video and learn how these science-based habits can enhance your performance.
---
Most people think that learning is the key to self-development.
It's how we were raised – when we were young, we studied algebra, read history, and memorized the names of elements on the periodic table.
But once you grow up and experience life,
you realize that you can't 'learn' certain things – like personal growth.
Vishen Lakhiani, founder of Mindvalley and New York Times Bestselling author, discovered that the key to self-development was
not to 'learn', but rather, to 'transform'.
If You Want To 'Transform' And Are Ready To Accelerate Your Own Personal Growth, Then Join Vishen Lakhiani's FREE Masterclass, Where You'll Learn:
✅ The Framework For Flow:
The 3 Big Pillars of Life
which will help you to rapidly grow on autopilot, so personal development happens naturally.
✅ How you can
harness the energy surrounding you
to automatically attract the tools you need to unlock your true potential, allowing you to easily make transformative shifts in your life.
✅ Apply the
#1 principle to eliminate obstacles in your life
, and subsequently show up as your best self and make a positive impact on the world.
Discover The Proven Framework for Extraordinary Transformation and a Brand New You in 2020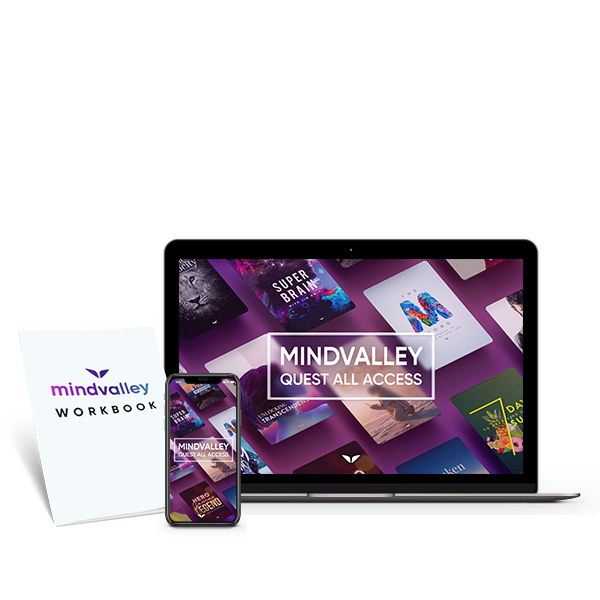 Vishen Lakhiani Shares The Most Powerful Practices For Driving Transformation.
Choose a date and time below to tune in to the broadcast in your own local time zone.
[blink_amp_form webinarid="5987823134703616"]
---
How do you start your days every morning? Share it with us in a comment!