What you do in the first hour of your day determines how the rest of your day would unfold. Watch this video to get a sneak-peak into Vishen's morning rituals designed for high-achievers.
About The Video
---
The way Vishen starts every day is quite particular. He starts with a super-slow workout (but only for a super-short time), he gives a fist bump to God, then he joins "traffic university".
He diligently sticks to these optimal habits and rituals because he knows that a few minutes of training his body, mind, and spirit can make all the difference in his performance for the rest of the day.
Watch this video and learn how these science-based habits can enhance your performance.
---
Want to learn the secret recipe for creating an impactful life? Join one of the world's most trusted leadership experts, Robin Sharma in his upcoming FREE Masterclass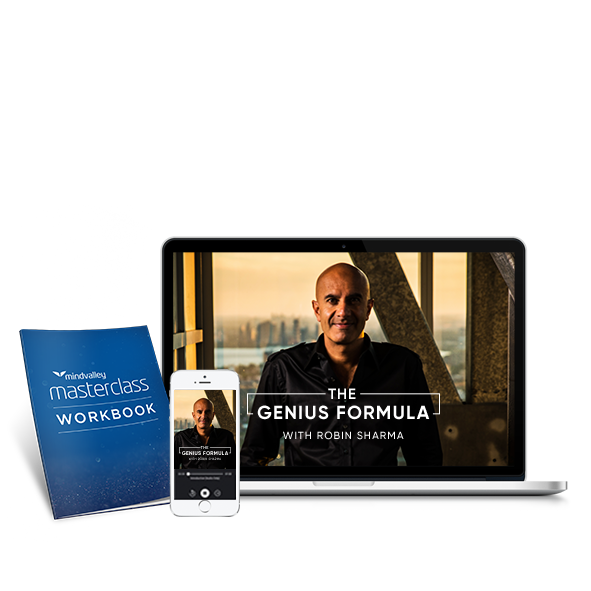 Discover Robin Sharma's Five NEW Rituals, Mindsets And Heartsets To Outperform Yourself
Unfold your greatness and turn yourself into a super-performer in work and life with this FREE Masterclass. Choose your preferred session to attend below.
[blink_amp_form webinarid="5667906802417664"]
---
How do you start your days every morning? Share it with us in a comment!