Most people believe there's only one form of empathy. But did you know that there are actually three different levels of empathy?
They are affective, compassionate, and cognitive empathy. And to truly develop your ability to empathize, you need a healthy dose of all three.
In this article, we're going to specifically focus on what cognitive empathy is, how it works, and how it compares to affective empathy.
Is Empathy A Cognitive Skill?
---
Yes, empathy is a cognitive skill. By definition, cognition is a process of acquiring knowledge and understanding through observation.
So how does this relate to empathy?
Cognitive empathy is often called empathic accuracy. This means having an acute ability to determine what's on someone's mind and how they feel in any particular given moment.
From an evolutionary perspective, humans developed the ability to empathize as a tool to process the behavior and feelings of others. In essence, it's a skill that can be learned and practiced to create more enriched and fulfilling personal interactions.
And this can be observed through the scientific study of the human body.
Human beings have mirror neurons which allow for physical and emotional mimicry. That is, people repeat the same expressions and feelings they observe on those around them.
So, this means that these neurons hold the key to explaining empathy on a physical level.
What is the difference between cognitive and affective empathy?
There is one crucial difference between cognitive empathy and affective empathy. As discussed, cognitive empathy means you are capable of grasping other people's thoughts and feelings.
Affective empathy takes it a step further. In addition to understanding, an affective empath also feels other people's emotions. To have affective empathy is to share their grief, suffering, and joy. This helps you build an emotional connection with others and truly relate to their feelings.
An affective empath also has cognitive empathy, but the reverse may not be true. A cognitive empath may not have affective empathy, which can be a double-edged sword.
Do Psychopaths Have Cognitive Empathy?
---
According to Berkeley research, psychopaths have lower neural activity in the parts of the brain which are responsible for ethics and empathy.
So the question is: do psychopaths have the ability to empathize?
Well, in a way, psychopaths are masters of emotional intelligence. What's more, they are known to have the ability to sense other people's feelings with great accuracy.
Cognitive empathy is the capacity to perceive and know what other people feel. And most psychopaths use that to their advantage and manipulate others. From a scientific perspective, they specialize in using cognitive empathy to gain the upper hand.
It means psychopaths recognize emotions and they know what others think, but they simply don't care. In fact, it's not uncommon for them to abuse other people's feelings to manipulate them into certain actions.
---
Most people think that learning is the key to self-development.
It's how we were raised – when we were young, we studied algebra, read history, and memorized the names of elements on the periodic table.
But once you grow up and experience life,
you realize that you can't 'learn' certain things – like personal growth.
Vishen Lakhiani, founder of Mindvalley and New York Times Bestselling author, discovered that the key to self-development was
not to 'learn', but rather, to 'transform'.
If You Want To 'Transform' And Are Ready To Accelerate Your Own Personal Growth, Then Join Vishen Lakhiani's Latest FREE Masterclass, Where You'll Learn:
✅ The Framework For Flow:
The 3 Big Pillars of Life
which will help you to rapidly grow on autopilot, so personal development happens naturally.
✅ How you can
harness the energy surrounding you
to automatically attract the tools you need to unlock your true potential, allowing you to easily make transformative shifts in your life.
✅ Apply the
#1 principle to eliminate obstacles in your life
, and subsequently show up as your best self and make a positive impact on the world.
Sign Up For The Masterclass Below: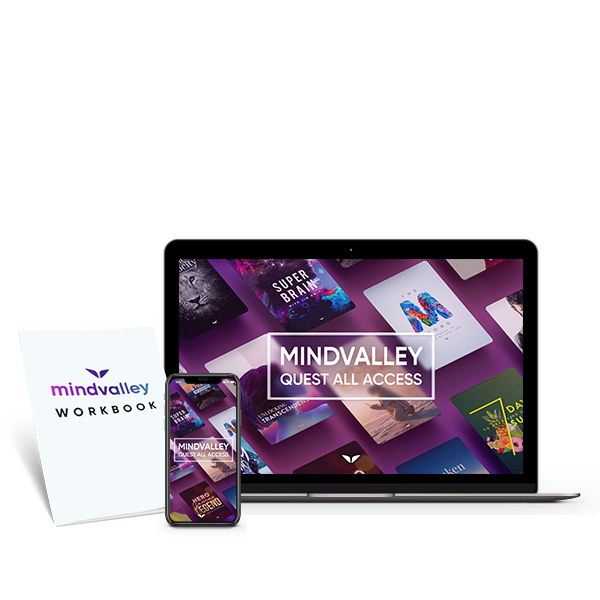 Vishen Lakhiani Shares The Most Powerful Practices For Driving Transformation.
Choose a date and time below to tune in to the broadcast in your own local time zone.
[blink_amp_form webinarid="5987823134703616"]
---
The final word
You must take responsibility for the choices you make.

—Jon Butcher, Author of Mindvalley's Lifebook Program
Having developed cognitive empathy means taking responsibility for your life. And this can bring you closer to having greater success in your personal relationships and a greater relationship with yourself.
So, what kind of empathy do you have? Do other people trigger your emotions? Share your experience in the comments below.