Listen To The 6 Phase Meditation: Out Now With Binaural Beats
Manifest abundance into your life using Vishen Lakhiani's 6 phase meditation technique containing creative visualizations and mind exercises.
The One Thing To Radically Transform Your Life
---
If a fairy godmother told you that in order to transform your life all you'd have to do is sit and close your eyes for 20 minutes every day, would you do it?
Study after study shows that meditation is an incredibly helpful tool to help you boost your happiness, become more compassionate, increase your energy, lower your stress levels, amplify your health, and build your resilience.
But it can be difficult to build the habit. Frankly, even if you do build the habit of meditation, it's hard to find the one that works for you.
Vishen Lakhiani developed the 6 Phase Meditation as a personal tool to solve this problem. As an entrepreneur, meditation instructor, and computer engineer working in Silicon Valley, he designed a meditation to work with the busy, modern lifestyle. That's why he designed it to be short — but packed with powerful tools.
Not only does science back these transformational tools, but almost every high performer uses some variation of these techniques.
Now, it's used all over the world by people seeking to uplevel their lives.
As a distillation of the world's most powerful personal growth books, the 6 Phase Meditation helps you manifest abundance in all areas of your life.
6 Phase Meditation
---
If you enjoy meditation, take a deep breath, heave a euphoric sigh and smile! Because we're here to present Vishen Lakhiani's 6 Phase Meditation to you — now with binaural beats.
Manifest abundance into every aspect of your life using a dynamic technique containing creative visualizations and mind exercises for your personal growth.
Vishen will guide you through the following six phases to help you uplevel your meditation practice:
Connection
Gratitude
Freedom from negative charges
Creative visualization
Intentions for the day
Blessing
Because the meditation is divided into 6 short sessions, you no longer have to worry about giving up before your meditation is over. And when you don't have to force yourself to do meditation anymore, when it starts to feel easy, you'll actually begin to enjoy the process. And when you enjoy the process, you also start to enjoy the fruits of that process more.
These techniques help you evolve into the next best version of yourself. With each day, you can learn to develop greater focus, cultivate inner peace, and express more of who you really were.
Eventually, embodying the phases will become just as much as of a habit as practicing meditation.
We'd like to thank members of our Mindvalley Community, Niraj Amaya Naik and Chris Geissler for creating this audio track.
We hope you enjoy your journey.
---
You've Probably Got Meditation All Wrong.
A lot of people don't do it, because they just can't seem to 'clear their minds'.

They try to empty their thoughts, and when that doesn't work, they think they suck at meditation and give up.

But you see, the mind is designed to think. It does so automatically, just like how your heart beats.

The truth is, meditation isn't about clearing your mind. It's supposed to improve performance in all other aspects of your life.
If You'd Like To Discover What Meditation REALLY Is And How It Can Completely Transform Your Life And Bring You To The Next Level...Then Join Emily Fletcher, Meditation Master And Bestselling Author, In This FREE Masterclass

She'll also teach you:

✅ The 3 myths about meditationthat will allow you to focus on what meditation really is, and how it can help you enhance your performance in life,

✅ Understand the concept of 'Adaptation Energy', which is what high performers and successful people use to adapt and thrive in their respective fields,

✅ A 15-minute guided meditation technique that you can use to instantly give you a boost of energy and help release the stress which is holding you back!
How to Uplevel Your Meditation to Become a Super Performer at Work & Life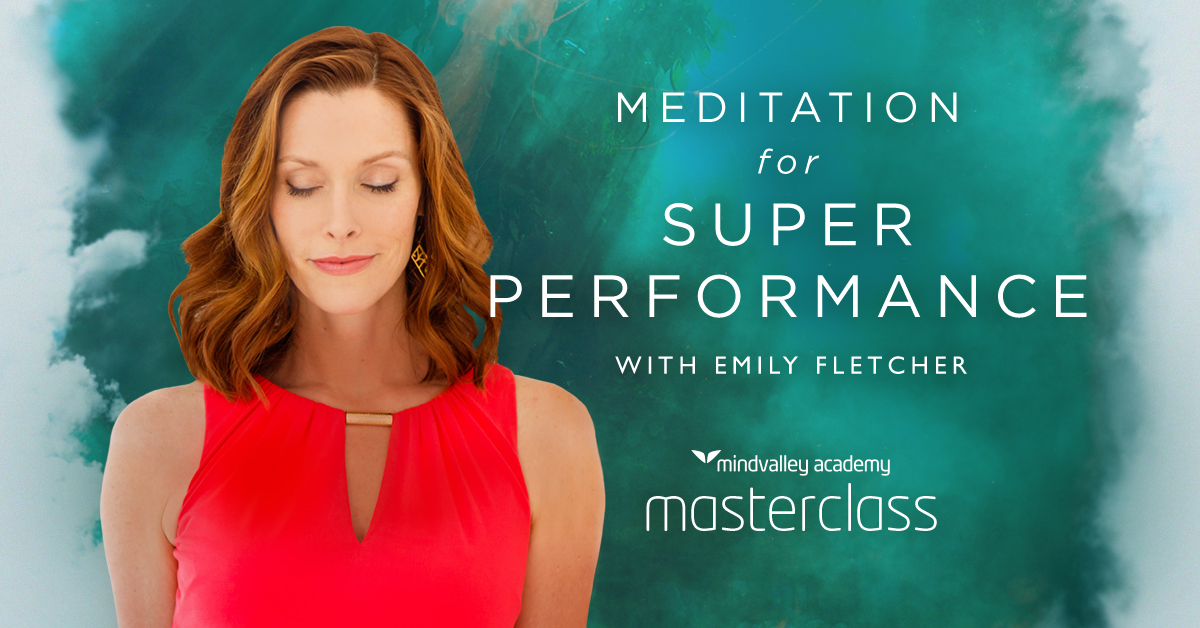 Have you tried the 6 Phase Meditation?
Tell us about your experience in the comments section.