If you enjoy meditation, take a deep breath, heave a euphoric sigh and smile! Because we're here to present Vishen Lakhiani's 6 Phase Meditation to you – now with binaural beats.
Manifest abundance into every aspect of your life using a dynamic 6-phase meditation technique containing creative visualizations and mind exercises for your personal growth.
Vishen will guide you through the following six phases to help you uplevel your meditation practice:
Connection
Gratitude
Freedom from negative charges
Creative visualization
Intentions for the day
Blessing
We'd like to thank members of our Mindvalley Community, Niraj Amaya Naik and Chris Geissler for creating this audio track.
We hope you enjoy your journey.
---
You can now enjoy the 6 Phase Meditation on Mindvalley's Quest app! It is a 7 day long Quest where you'll be joining tens of thousands of students from all over the world to upgrade your Meditation to a whole new level. Click here to find out more.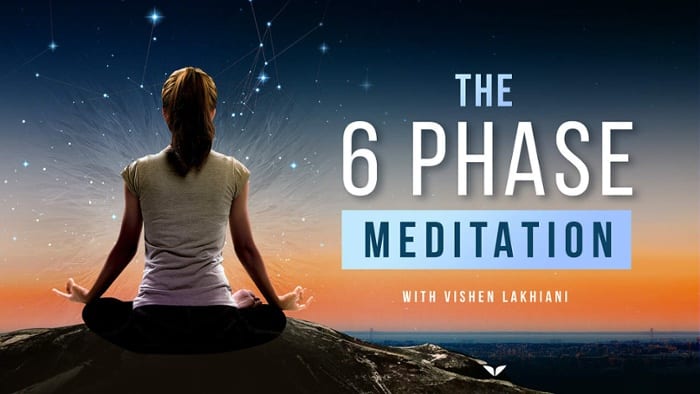 ---
Have you tried the 6 Phase Meditation?
Tell us about your experience in the comments section.