A frickin' awesome business idea can hit you anywhere and at any time — while you're in the shower, sipping on a cup of coffee, or even listening to a Mindvalley podcast (shameless plug, we know). For Miki Agrawal, her inspiration (or one of them, at least) came during a three-legged race at her family's annual reunion.
Now, if you haven't heard of Miki Agrawal yet, trust us, you soon will. She's a social entrepreneur who has unfollowed the bullsh*t rules of society and gone to create innovations that we honestly didn't know we needed:
WILD: A farm-to-table gluten-free pizza concept. Their restaurants offer Miki's favorite comfort food made with organic, gluten-free flours and sauces, and hormone-free cheeses and meats. Great thing is they honor nature by choosing ingredients that are "harvested with respect to their primitive state."
THINX: Breaking the period taboo, THINX is the period-proof underwear that's out to replace pads, tampons, and cups. They are made with a patented design that absorbs moisture, controls odor, and resists leaking. Plus, they're washable so you're definitely helping out with the environment with this one.
TUSHY: A modern, affordable bidet to upgrade the American bathroom experience because using toilet paper can lead to health issues as well as deforesting millions of acres. The best part of it is that it's affordable, easy to install, and is — no sh*t — helping the environment one butt at a time.
But these are Miki's frickin' awesome business ideas. What about yours?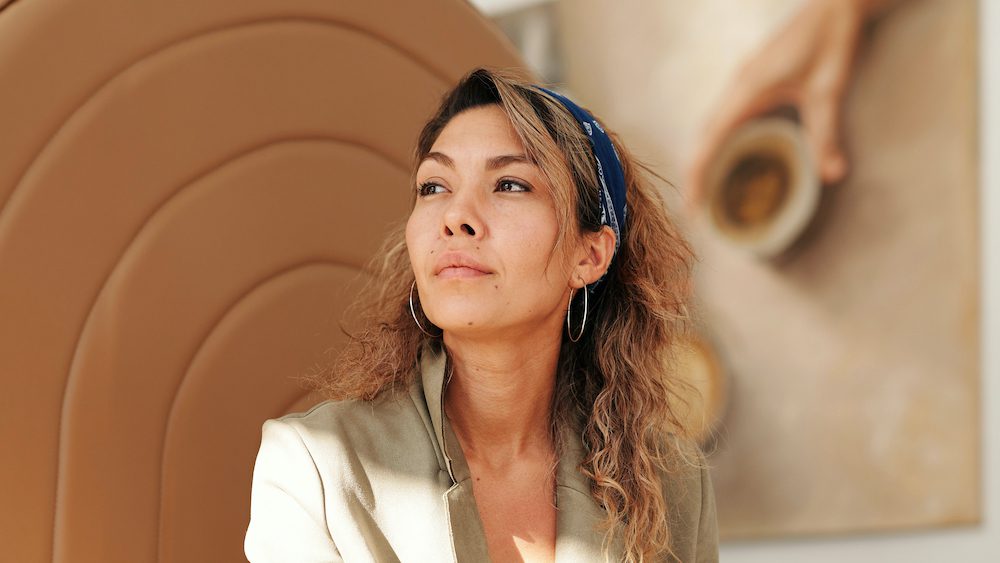 Ask Yourself These 3 Big Questions
"Eureka! This bad boy will make millions!" might be what comes to mind when a genius idea pops into your head. But does it satisfy a real need?
This is the one thing all successful businesses have in common — their ideas solve problems. The Ford Model T, anesthesia, Uber, Airbnb, and Netflix are all examples of ideas that flourished from a real need and shattered the status quo.
So, before you sign up to get on Shark Tank and pitch it to Mark Cuban, here's what you should do next: ask yourself these three questions to see if your idea holds potential.
1. What sucks in my world?
If you're mumbling about something more than three times, then you should do something about it.
My whole concept has been around just looking at things with a fresh pair of eyes and just asking myself: is this the best way to do it?

— Miki Agrawal, author of Mindvalley's Zero to $100 Million Quest
For Miki, the ideas stemmed from needs in her own life or of those around her:
WILD was created due to her recurring stomach aches from intolerances to additives, hormones, and pesticides that are put in mass-produced foods, such as her favorite, pizza.
THINX came about when her twin sister started her period in the middle of defending their "three-legged championship" title at their family's annual reunion.
TUSHY was constructed after Miki's husband bought her a portable bidet from Asia so she wouldn't have a raw, painful butt from toilet paper wipes.
So, what sucks in your world? Chances are, it might be something that sucks in someone else's world too.
2. Does it suck for a lot of people?
Many of us (for millennials, at least) were raised in the era of fast food, Lunchables, TV dinners, and so many other convenient meals. There were no other period options than pads and tampons. And bidet — isn't that a Beyoncé album? (Oh wait. That's called B'Day, our bad.)
Food intolerances, leaky period pads or tampons, and having gastrointestinal issues from a dirty butt didn't only suck for Miki, but it sucks for a lot of people.
If your idea acts as a never-heard-of solution (like touch screen phones — thank you, Apple) or offers something better than what's currently in the market (like how Netflix did during the Blockbuster era), it has a huge potential to go a long way.
If it sucks for a lot of people, then it's a business. It's an opportunity. There's a market.

— Miki Agrawal, author of Mindvalley's Zero to $100 Million Quest
But how would you know if it sucks for a lot of people?
For Miki, she asks the audience at her talks just to see if other people were having the same problems as she was.
"When I go and give talks around the world, one of the questions I ask is 'how many women do we have in the room?' Raise your hand," she says. "'Keep your hands up if you've ever experienced a leak, an accident, or a stain on your period.' And every single woman kept their hands up."
Check how scalable your idea is and determine if people would be willing to buy it. You can try:
Asking those around you
Creating a survey on platforms like LinkedIn
Consulting with a market professional
Research the most alarming statistics around the problem
If the answer to this question is an astounding "yes," then it's time to step into the zone. What zone, you ask? The zone of passion.
3. Can I be passionate about this issue for a long time?
Social media entrepreneurs make it look so easy — create something, snap a picture, upload it to social media, and boom: success. But there's a reason why someone created that catchy small-business-owner-anthem on TikTok: "It cost that much 'cause it takes me f*ckin' hours."
As the saying goes, it takes 10 years to be an overnight success. Data from the U.S. Bureau of Labor Statistics show:
20% of new businesses fail during the first two years of being open
45% during the first five years
65% during the first 10 years
On a positive note, 25% of new businesses are successful after the 15-year mark. And in order for your business to have longevity, you'll need to sit in your idea/business for at least 10 years.
So this is the most important question of all: can you be passionate about this issue for a long time?
The only way you can do that is if you're passionate about it.

— Miki Agrawal, author of Mindvalley's Zero to $100 Million Quest
And as the other saying goes, do it with passion or not at all.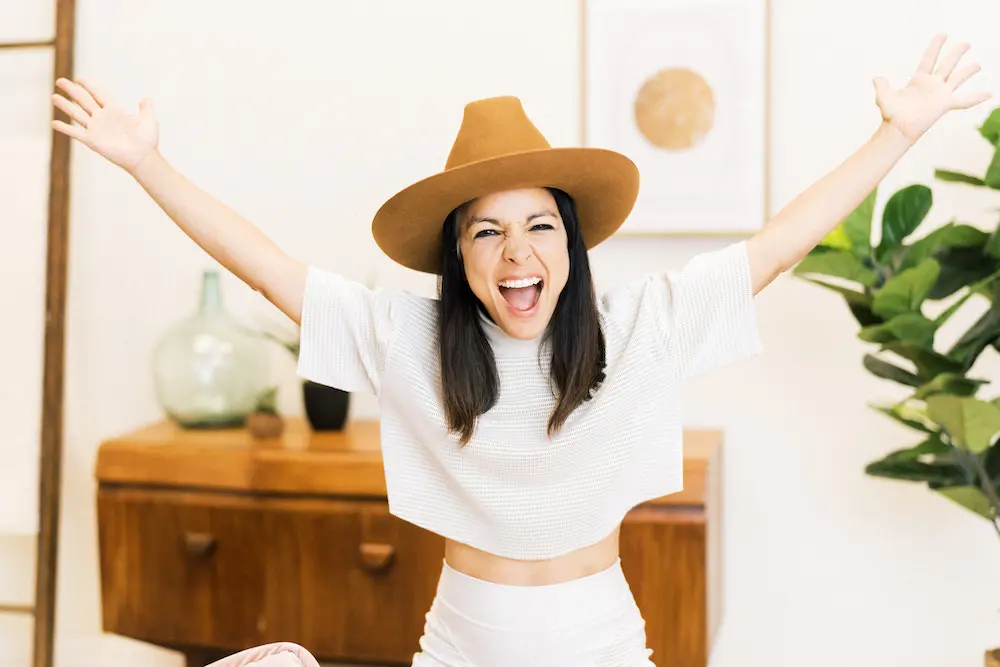 Stand Out and Disrupt
In every area of our lives — whether it's our money mindset, switching career paths, or creating something so genius, people wonder how they could've lived without it — disruptive ideas are just waiting to stand out.
People are interested in challenging the status quo and trying new things. I think people just need to be given the permission to do so.

— Miki Agrawal, author of Mindvalley's Zero to $100 Million Quest
At Mindvalley, your permission is granted. In a place where innovators, thinkers, visionaries, and like-minded beings congregate and share ideas, Mindvalley is the perfect place for you and your big ideas.
Join Miki and the tribe at Mindvalley to discover how you can take your frickin' awesome ideas and build the brand of your dreams.