When it comes to business ideas for women, female entrepreneurs are chock-full of them. Like, fearlessly weird ideas.
There are seamless underwear, an interactive smart gym mirror, a dating app where women make the first move, and so many more. Female-founded and owned businesses are proof that women, too, deserve a seat at the table.
The spectrum of business ideas for women is vast. Finding yours starts with a sprinkle of intention, a dash of inspiration, and a generous pour of passion.
How to Choose a Business Idea
Women entrepreneurs are incredible — they're resilient, adaptable, courageous, optimistic, and empathetic. Even during a global crisis, like the pandemic, many women-owned businesses found unexpected success and a positive outlook, according to the Women Entrepreneur Business Outlook Survey 2021.
Much like serial entrepreneur Miki Agrawal, who founded several million-dollar, acclaimed social brands based on pizza, periods, pee, and poop. In her Zero to $100 Million Quest at Mindvalley, she shares her advice to get your business ideas up and running.
Whether it's big or small business ideas for women, the question is: how do you find yours? Here are two things she suggests to keep in mind when choosing your business idea:
1. Uncover what you truly care about
Before spending your time, energy, resources, and money on an idea, you may want to clarify if this is truly the right product for you. So ask yourself these questions:
What do I care about?
When was the last time that I was really lit up?
When was the last time I stayed up to research something?
Take some time to contemplate this. Miki says, "Feel into your body and see what comes up."
For her, it's upgrading the human experience while supporting the planet. It's breaking taboos that hold people back. It's about knowing that everyone has basic human rights.
This is her "why." This is what fuels her. And this is what inspired her to invent innovative products like TUSHY and THINX.
2. Understand if your idea satisfies a need
There are tons of business ideas for women out there, like Wonder Hair Grower by Madam C.J. Walker, Huda Beauty by Huda Kattan, Bumble by Whitney Wolfe Herd, and so on and so forth. There's one thing all these successful businesses have in common — their ideas solve problems.
So when it comes to your own brilliant idea, Miki suggests asking yourself if it satisfies a real need. You can do so by finding the answers to these three questions:
What sucks in my world?
Does it suck for a lot of people?
Can I be passionate about this issue for a long time?
When it came to TUSHY and THINX, Miki realized that poop and periods are things people often have issues with. She explains that if it sucks for a lot of people, there's the potential the business idea is gold. "It's an opportunity," she adds. "There's a market."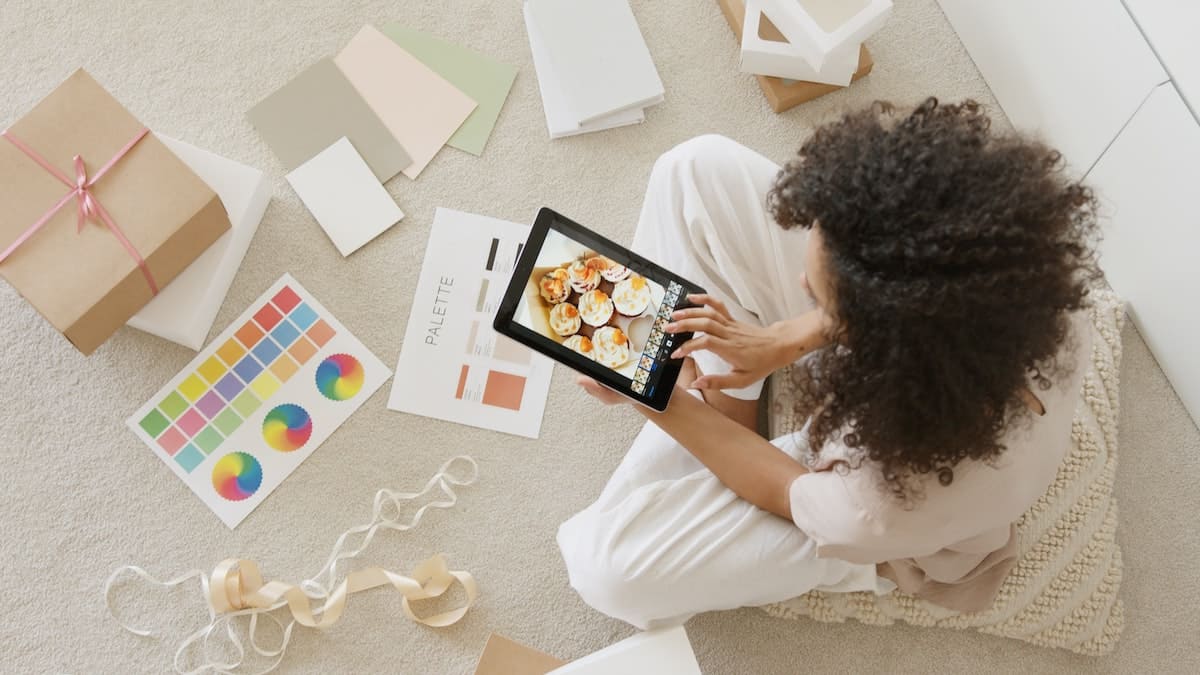 10 Business Ideas for Women
The reality is, successful businesses don't happen overnight. Whether it's a career change or finding a side hustle, it always starts with an idea.
So if you need a starting point, here are a few business ideas for women to inspire you:
1. A personal trainer
If fitness is your passion, consider making it your bread and butter. As a personal trainer, you can get paid for what you know, helping your clients achieve their goals by focusing more on building strength, agility, power, and flexibility.
It'll require going through a certification program, of course. But health and wellness will always be in trend, so there's always the likelihood of finding clients.
Read more: How to Become a Personal Trainer: A Step-by-Step Guide
2. A life coach
Life can be pretty hectic with family, social circles, work, and everything in between. At times, it seems like people put self-love just get put on the back burner.
As a life coach, you'd help your clients navigate away from self-destructive habits and instead, create a life of purpose and fulfillment. The upside of it is the versatility — not only can you meet with your clients face-to-face, but if you prefer working from home, you can make coaching calls online.
Read more: How to Become a Life Coach in 2023 by Evercoach Co-Founder
3. A health coach
When it comes to coaching, you'd offer a safe space to address tough issues, provide suggestions, and offer advice, especially when it comes to your client's health. That includes their nutrition, physical activity, quality of sleep, how they manage their emotions, their surrounding environment, and their sense of purpose.
It may get challenging at times, but the rewarding side is you can help your clients create positive, lasting changes in their lives.
Read more: Becoming a Health Coach in 2023: The Complete Guide by Ronan Diego
4. A business consultant or coach
It takes a certain set of skills to be in business. Providing advice and solutions for businesses is a whole other ballgame. That's where being a business consultant or coach can come in handy.
What's the difference between the two? Consultants provide their expertise and assistance to business entities to close gaps and provide advice on how the company can improve. On the other hand, coaches work more with individuals to help them gain awareness and build their skills in order to be an asset in the workforce.
Read more: How to Become a Business Coach in 2023 by Evercoach Co-Founder
5. A hypnotherapist
There's no need to buy a pocketwatch and learn how to swing it back and forth. A hypnotherapist is more than just that.
As a matter of fact, to be one requires the ability to actively listen and help clients with self-discovery. You'd be helping them to understand themselves better in order to be a happier, healthier, more resilient version of themselves.
Read more: How to Become a Hypnotherapist: 7 Ways to Get Certified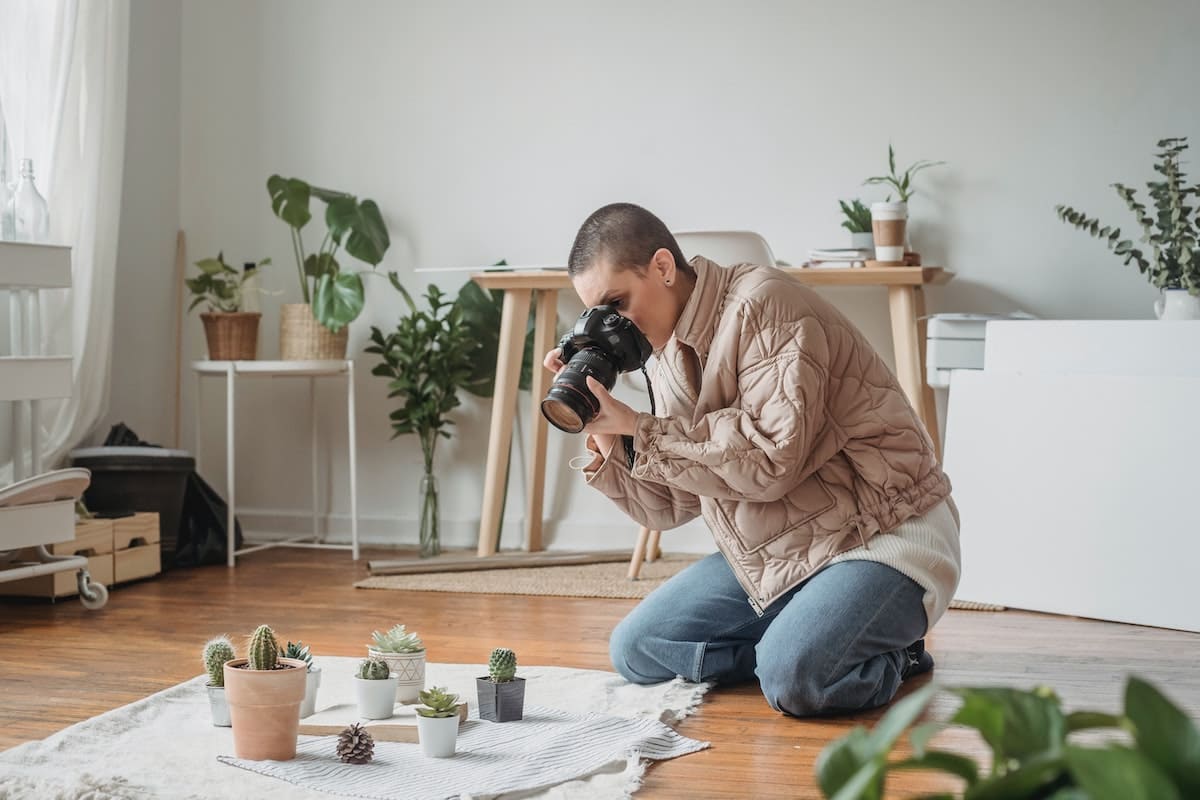 6. A photographer
Click, click, click with a camera sounds simple enough. But the magic of photographers is the ability to tell a story, presenting the world from entirely unique perspectives.
Photography isn't a lucrative career, but it can definitely be a rewarding one, especially if you're on the creative side. Additional benefits of being a professional photographer are that you're not tied to a desk, jobs can bring you around the world, and you can get the chance to develop relationships with artists, musicians, and so on.
What's more, as a photographer, you wouldn't need any gimmicks or follow trends when it comes to personal branding, your photographs can speak for themselves.
Stay tuned: Mindvalley's Picture Perfect: The Art of Looking Good In Photos
7. A yoga instructor or teacher
While you'll need a certification, there is great knowledge that comes with learning practice. Yoga certification training teaches what every yogi needs: pranayama, yogic philosophy, spirituality, as well as meditation.
There is a slight difference between a yoga instructor and a yoga teacher. With the former, you'll be instructing your students on the asanas for each session. The latter, on the other hand, bases the session's teachings on the student's abilities and limitations.
Learn more: Your Biggest Questions About Mindvalley's Yoga Quest
8. Community leader
Humans have a need to belong; it's ingrained in us. So building a community of like-minded individuals is a great business idea for women.
You can start a She Circle, a book club, or take a page from Radha Agrawal, co-founder of Daybreakers, the global morning dance, music, and wellness "move-ment" (fun fact: she's also Miki's twin sister).
Read more: Building the Community of Your Dreams: 6 Tips to Make It Happen
9. Content creator
With social media being a main place for marketing products and services, coming up with creative and relatable visuals and posts can be a struggle, let alone being consistently present online. So you can help your clients curate content and help them turn their products and services into sales.
What's more, this is one of the most wonderful at-home business ideas for women. Why? Since the scope is for online content, your work status can be "WFH."
Read more: 4 Tips to Create Engaging Content That Attracts Your Ideal Clients
10. Teach online
Sharing your knowledge on TikTok, Instagram Reels, and YouTube is one of the best online business ideas for women. Additionally, you can create a following and be an affiliate marketer as a side hustle. The downside is, though, because they're time-restricted, you'll only be able to provide bite-sized wisdom.
So if you're looking to share your expertise while earning a revenue stream, there's one great option to consider: you can create an online course. Udemy, Skillshare, LinkedIn Learning, Kajabi, and Teachable are platforms you can teach on — do your research, though, and find the one that you're most comfortable with and that suits your needs.
Learn more: Create Your Bestselling Online Course: the Why, When & How With Udemy's Top Creator Jimmy Naraine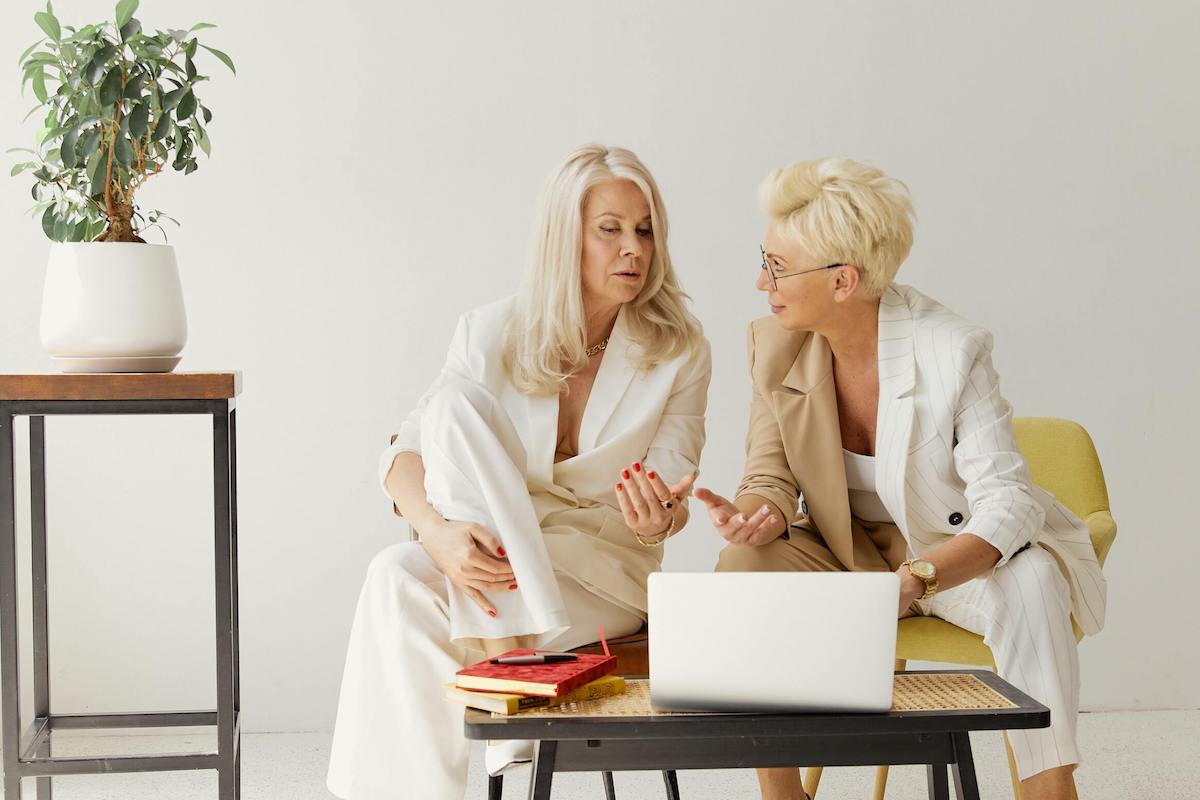 3 Invaluable Tips for Building a Successful Business From Women Entrepreneurs
It's no surprise given that female business ownership is on the rise, and according to the United States Census Bureau, "women-owned firms made up 19.9% of all firms in the United States in 2018 but their numbers are growing."
So what motivated these women to go into business? What's their formula to make a business successful? How do they come up with such unique ideas that completely disrupt the status quo?
These are all great questions. So we've rounded up some must-listen episodes from The Mindvalley Podcast featuring the power-house women who may just have the answers you're looking for.
Danette May on how to use your passion
Danette May's world turned upside down when she lost her son prematurely. She went about for the next few months living without being alive…
Until one day, she felt the world open up and her intuition gave her the light to heal her mind, spirit, and body. And it was from that point on that she decided she wanted to stop being a victim and rewrite her story.
As she went through a massive transformation, she took her experience and made it into a mission of passion. She explains, "Since then, I realized that my true calling in life was to share this concept of healing your mind, spirit, and body."
She's now the co-founder and CCO of Mindful Health LLC and Earth Echo Foods, the best-selling author of The Rise and Embrace Abundance, and the founder of The Rise Movement. Her coaching, products, and programs have transformed the lives of millions of people, allowing them to live their happiest and healthiest lives.
And it's a good thing, too. A 2021 study done by The Body Shop shows there's a self-love crisis for women around the world where "one in two women feeling more self-doubt than self-love, and 60% wishing they had more respect for themselves."
So, if you're looking for how to turn your pain into your passion in the name of helping others do the same, this episode is for you.
Don't miss these moments:
How to use mind-over-body practices.
How Danette used these practices to manifest love, sex, beautiful relationships, and money.
Her top three tips for manifesting wealth.
Marie Forleo on being multi-passionate
Have you ever had that FML moment where you feel you're meant for something bigger and grander? Or you're passionate about so many things that don't seem to really connect (for example, aromatherapy, spirituality, and athletics)? Perhaps you're just not cut out to be part of the 9-5 crowd?
You're not alone. Marie Forleo, multi-passionate entrepreneur and author of the best-seller Everything is Figureoutable, has been there, too.
From the non-stop frenzy working on the floor of The New York Stock Exchange to the well-heeled halls of Conde Nast publishing to choreographing hip-hop on MTV and being one of the world's first Nike Elite Dance Athletes to publishing two international best-sellers to founding a digital education company named in the Inc. 500, I'm undeniable proof that traditional rules were made to be broken.

— Marie Forleo, multi-passionate entrepreneur
So how can you take a page from Marie's life and use your unique gifts and talents to turn it into a winning business? Well, for starters, determine your end goals and then, decide which of your passions are money-makers and which ones are just for you.
For more insights on how you can take your business idea to the next level, listen in on this episode as Vishen and Marie discuss what it means to be passionate, how to decide what to pursue, and the secret to creating a winning business.
Don't miss these moments:
Marie's fascinating entrepreneurial journey.
The key to building a winning business with the blue ocean strategy.
How to be a multi-passionate entrepreneur.
Miki Agrawal on finding disruptive ideas to build million-dollar brands
So you've got a genius idea that will help improve the lives of tons of people, but… you've got no cash flow. What do you do now?
You can find your way over to Shark Tank and sell your business ideas to Mark Cuban. Or you can crank up the volume of this interview with "She-EO" Miki Agrawal.
Miki's known for her fearlessly "wow" ideas that turn into disruptive innovations. After all, she founded TUSHY, THINX, and WILD — and she built them from scratch.
Inspired? Have a listen to this episode and get inspired by Miki's stories about the "P" in her business ideas.
Don't miss these moments:
Miki's definition of fearlessness.
What the disruptive market is and how it helps us grow as entrepreneurs.
The inspiration behind Miki's business of infamous P's.
From Passion to Profit
While women are unfortunately still fighting for equality and respect, there are those like Danette, Marie, and Miki who are continually inspiring others to create exceptional things for humanity.
And if you've got a lightbulb moment and are looking for guidance on how to run with your "fearlessly weird" business idea, head over to Mindvalley. There, you'll find the Zero to $100 Million Quest with Miki Agrawal, who will help you take your creativity and passion to create something extraordinary for yourself and for the world.
When you sign up for a free Mindvalley account, you can sample the first few lessons of her Quest. What's more, you'll have the opportunity to be upfront and center in live interactive interviews with expert guests, like Danette May and Marie Forleo.
As Miki says, "People are interested in challenging the status quo and trying new things. I think people just need to be given permission to do so."
Consider this yours. Welcome in.