According to The Bureau of Labor Statistics, the occupation of fitness trainers and instructors grows faster than others. Their employment is projected to grow 19% within the next decade. No wonder more and more people search "how to become a personal trainer."
Whether you are a beginner or an experienced fitness coach or trainer, the field is wide open for promising opportunities.
So, what are the requirements for becoming a personal trainer? And how feasible is it to switch to this trendy occupation?
Here's a go-to guide for answers to these and other frequently asked questions:
Why Do You Want to Become a Personal Trainer?
The idea of becoming a personal trainer is enticing for more and more people today. But personally, why do you want to become one?
Asking people who have embarked on this journey could help, but their reasons may not be yours. So before you even start, it's essential to go deep within and find what lies underneath your motivation.
Think of it as a goal-setting framework — you want to set long-term goals that reveal your true desires, unique to your Soul. According to Lorenzo Delano, co-creator of the 10X method and trainer of Mindvalley's Certified 10X Coach Program, we follow people for who they are, so your goals reflect your authenticity.
Here are some questions to reflect on to find out why you want to become one:
Is it your end goal or mean goal?
If you achieve it, will you be happy and fulfilled?
What passion and purpose are underneath your pursuit?
Knowing why you want to pursue this path will help you move forward towards achieving your goal and keep you motivated when things get challenging.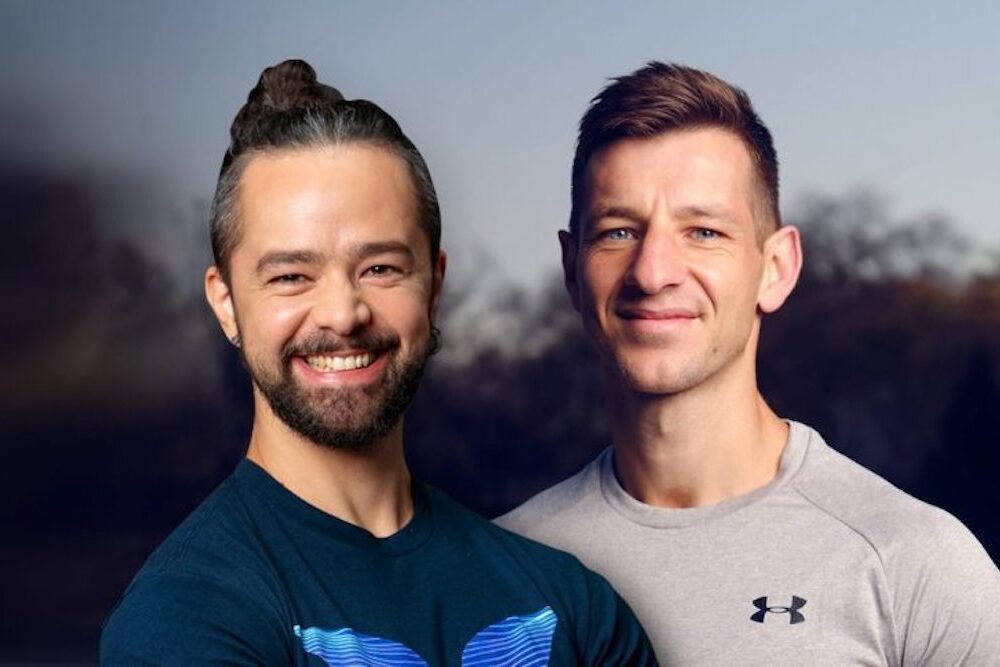 What Does a Personal Trainer Do?
In short, a personal trainer helps their clients achieve their fitness goals. Their responsibilities include:
Assessing a client's strengths and weaknesses to design a safe and effective exercise plan
Monitoring clients' progress
Providing recommendations on health, nutrition, and lifestyle changes
Educating and advising clients to maintain or reach their fitness and health goals
Establishing and cultivating positive, professional and trusting relationships with clients
Acting as an inspiring role model
Marketing and growing their business
They work with their clients one-on-one regularly to guide them through the journey and help them stay on track to meet their goals.
Fitness trainers and instructors can offer tangible support for beginners who want to get started with a regular exercise regime and for more experienced exercisers who want to advance their practice.
How a personal trainer is different from a fitness coach?
A personal trainer focuses more on performance goals like building strength, agility, power, and flexibility. A fitness coach focuses on achieving optimal health using an effective exercise plan or a specific fitness method.
For example, the 10X method.
According to Lorenzo, it's a longevity-based resistance exercise methodology designed to preserve human healthspan in 30 minutes a week.
Therefore, the 10X coaches assist people of all ages and fitness levels in building and maintaining their 10X bodies.
What is the 10X body?
It's the muscle-centric longevity body, centered around strength and muscle mass and allowing you to live the longest, highest quality life possible. These are the main metrics that the 10X coaches focus on in their coaching practice.
In other words, fitness coaching goes beyond just physical exercises as opposed to personal training, as it's an integral part of a holistic approach to health and fitness.
If you're interested in holistic health coaching, check out how to become a holistic health coach. It can also work as an extra set of skills which in turn, give you a big competitive advantage.
Requirements to Become a Personal Trainer
Let's face it, if you were to work with a personal trainer yourself, what would you require from them to begin with? Would you prefer someone fit and well-shaped over someone opposite?
If you aspire to train others, you will have to perform and demonstrate exercises effectively to your clients. So you must be fit and in good shape for your body type.
On top of that, you are expected to have strong stamina to stand, walk, and demonstrate exercises for several hours at a time. This means that your fitness level is one of the most apparent criteria to match.
As for more technical requirements, you'll need to make sure you meet the following:
18 years or older
High school diploma or GED
Cardiopulmonary Resuscitation (CPR) and Automated External Defibrillator (AED) certification
Most personal training certification organizations require these items before registering for the certification exam.
How to Become a Personal Trainer in 6 Steps
Let's take a look at five steps you need to take to make a career as a personal trainer:
Step 1: Find your reasons why
Is becoming a personal trainer your burning desire, or are you following a trend? Is it right for you to begin with?
From the outside (or inside of the fitness center as an exerciser), personal training often looks like an exciting occupation, especially looking at the fit and well-shaped fitness instructors who help people achieve their fitness goals. Their schedule is flexible, and their services are in increasingly high demand.
But like with any other career choice, it's paramount to know your reasons why are authentically yours. Once you find them, they will become your fuel on this journey. And if you look for a career change, it will solidify your determination or save you from the wrong move.
Step 2: Choose a certifying organization
To decide where to obtain your certification, you need to find out if the certifying organization has been accredited and if accreditation is compulsory. If you want to train clients on a specific method such as the 10X, you are required to get certified by Mindvalley (which is not yet accredited by NCCA).
Here are some of the well-known certification organizations and their accreditations:
Each organization has its certification procedures and protocols accredited by an independent third party. They also have their requirements for certification and test exams such as online or on-site examination, pre-examination compulsory training.
If there is a specific company you want to work for, they usually state what certifications they require. Many employers require these professional certifications:
ACE Personal Trainer Certification
American College of Sports Medicine – Certified Personal Trainer
National Academy of Sports Medicine – Certified Personal Trainer
National Council on Strength & Fitness – Certified Personal Trainer
When you do your research on certifying organizations, look for answers to the following questions at the websites:
Exams: Can it be taken online, or must you attend an offline examination? If you have to take it on-site, where and when are the exams offered?
Pre-exams: Does the exam require attendance at a workshop or seminar, and where are these offered? Can you study it online?
Cost: How much does it cost? Does it include or exclude the study materials and workshops?
Certification: Is it a national/international certification? Is it globally recognized?
Requirements: What are the requirements for the exam?
Renewal requirements: What are the continuing education requirements to renew the certificate?

Step 3: Get a personal trainer certification
Next, you'll need to get certified in the chosen organization. Also, most fitness trainers and instructors need CPR and AED certifications to aid clients in an emergency. These certifications usually require taking a one-day class in person and passing a test.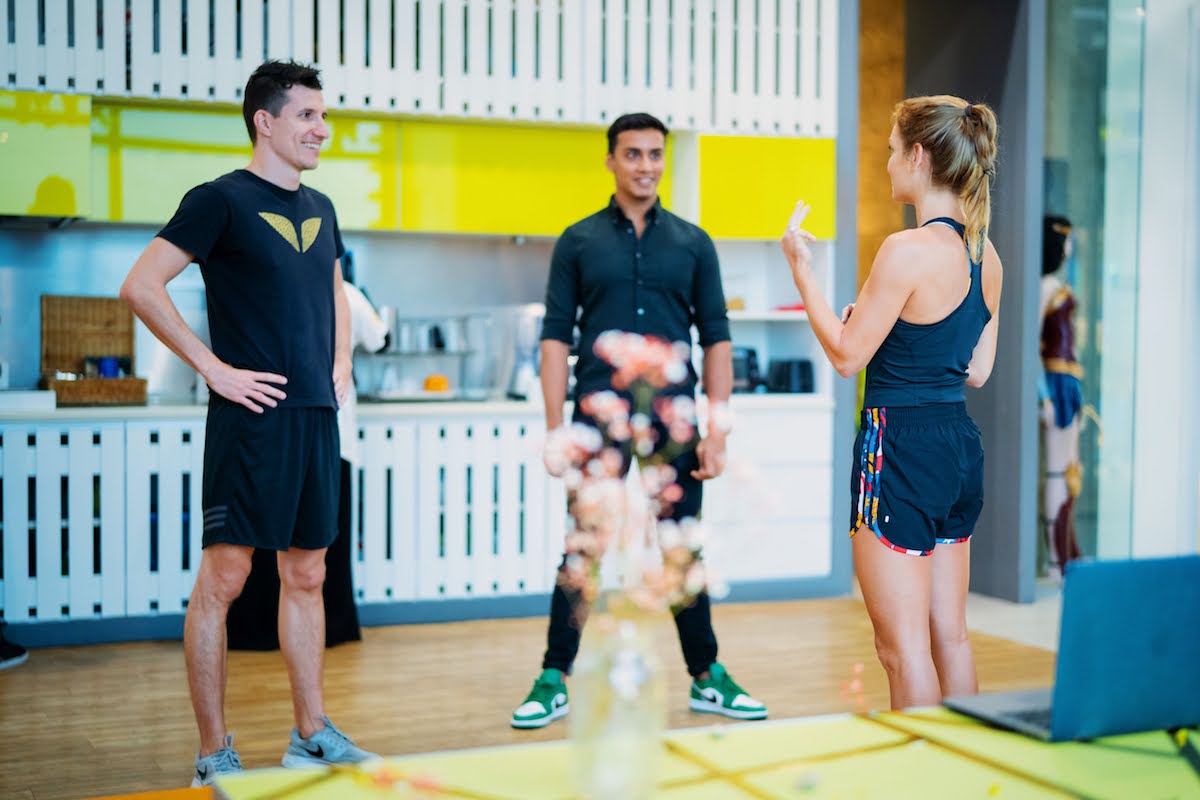 Step 4: Develop key skills
You need to develop critical skills to be a successful personal trainer:
Communication skills: You need effective communication skills to work with clients. You should be able to speak clearly, listen deeply and use nonverbal communication effectively, such as body language, gestures, eye contact, and tone of voice.
Customer service skills: As a fitness trainer, you will need to build your client lists and encourage them to be long-term customers by providing them services they will be happy with. For that, you must have excellent customer service skills.
Problem-solving skills: When training your clients, you'll need to help propose solutions to their challenges and recommend exercise routines to help them reach their goals.
Coaching skills: Personal training is like coaching as it helps clients achieve their fitness goals. These are your skills of building trust, deep listening, empathetic presence, and asking powerful questions.

Step 5: Create your resume
If you intend to apply for personal trainer jobs, you need to craft your resume, highlighting your education, professional certification, skills, and any relevant work experience. For example, your resume can say "I created specialized meal and accountability plans on social media for 20 premium members."
Additionally, you want to write a cover letter stating your interest in the company you are applying for and your aspirations and goals as a trainer.
Step 6: Build a client list
Whether you work independently or for a fitness company, you will need to build a roster of current and potential clients. Over time, you will develop your client list by asking for referrals from existing clients, promoting your services, or networking with potential clients.
Frequently Asked Questions
Here are the answers to the questions which will give you a complete understanding of how to become a personal trainer:
How long does it take to become a personal trainer?
Becoming a personal trainer can take between one to four years. Getting certified usually takes just one year, and getting a bachelor's degree can be done in four years.
If you choose to work for a company, you will usually have to complete an on-the-job training program involving working closely with an experienced trainer and learning about the company's workflows and procedures. It may last for a week or a few months.
You can also choose to get certified as a fitness coach. For example, The 10X Coach Certification by Mindvalley takes 3 months to complete.
How much does it cost to become a personal trainer?
You must complete a certification course approved by NCCA. According to the National Foundation of Professional Trainers, they include:
National Federation of Professional Trainers (NFPT)
Cost: between $199-$449
Renewal: $85 per cycle

American Council on Exercise (ACE)
Cost: range from $549-$899
Renewal: $329 every two years

Coopers Institute
Cost: between $595-$899
Renewal: $49 every three years

National Academy of Sports Medicine (NASM)
Cost: between $629-$1999
Renewal: $474 once every two years

National Council on Strength and Fitness (NCSF)
Cost: range from $485-$535
Renewal: $50 once every two years

National Exercise and Sports Trainer Association (NESTA)
Cost: $449
Renewal: $149 once every four years

National Strength and Conditioning Association (NSCA)
Cost: between $355-$950
Renewal: $50 once every three years

Mindvalley HoloBody + 10X Certification
Cost: $4,999
Renewal: not required

Additional costs
In addition to the major costs, there are some other expenses you want to consider:
Gym fees: If you plan on working independently at the gym, you will likely have to pay the gym a percentage of the session fee or a flat monthly cost. This number depends on your gym, and you can always negotiate it.
Marketing: Marketing costs can include building your website and social media presence, running ads on GoogleAds, and using traditional advertising outlets.
Taxes: Your taxes will depend on your income, business type, area, and other factors.
Business insurance: As an independent contractor or a self-employed small business owner, you need to obtain business insurance for personal trainers. It can protect your training business from inherent risks and third-party claims like bodily injury, property damage, legal fees, advertising errors, and professional negligence.

What's the average salary of a personal trainer?
According to the salary benchmark in the US, the average personal trainer salary is $64,566 as of August 29, 2022. Salary ranges can vary depending on factors such as education, certifications, additional skills, and the number of years of professional experience.
Do I need to go to college to become a personal trainer?
It isn't typically required to have a college or advanced degree. Still, some companies may require degrees in Exercise Science or Kinesiology. In almost all cases, a national personal training certification is enough.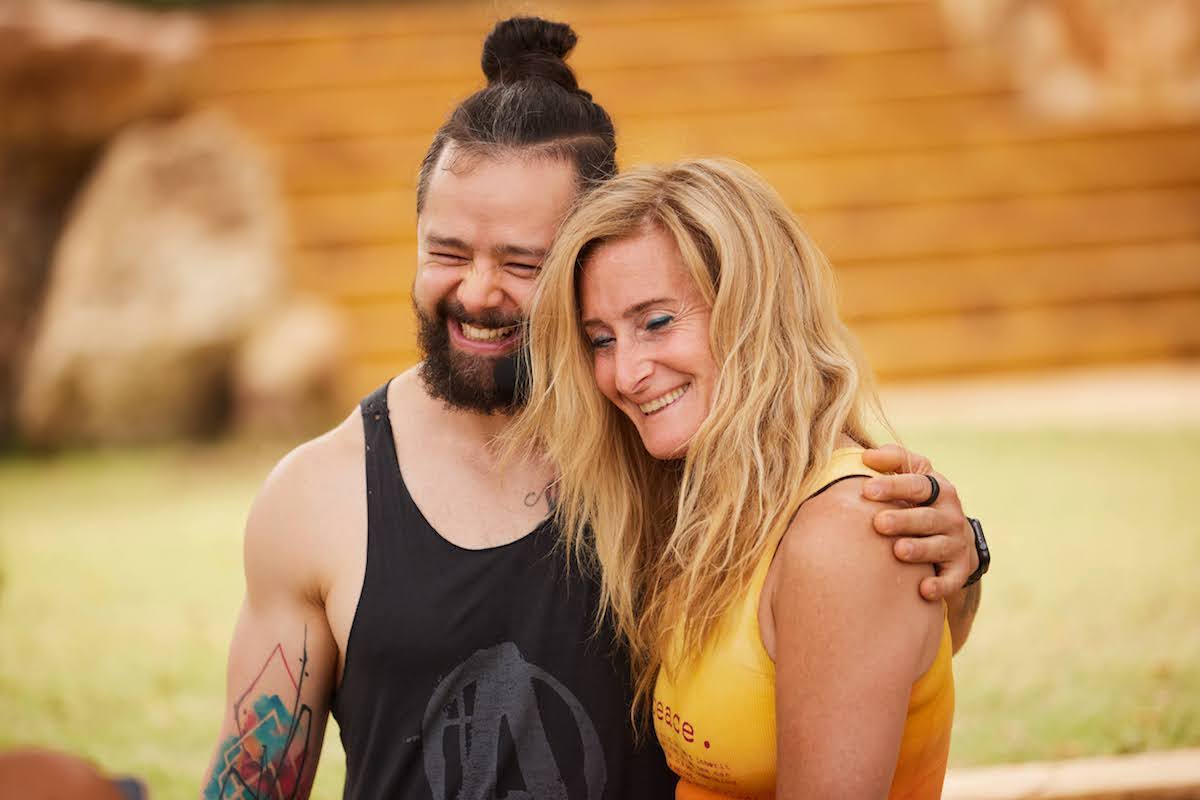 Is it hard to become a personal trainer?
It's not so hard to get certified as a personal trainer but becoming one requires commitment and patience before it pays off.
According to Kerry Fisher, certified HoloBody and the 10X coach by Mindvalley and author of Tools for Extraordinary Living, it's hard to find clients at the beginning of your journey.
"I started out exchanging free sessions for testimonials. A few people referred me to others, and once I was hooked into the corporate world, it flowed from there," she adds.
Kerry explains that people take many certifications and never actually coach anyone. In the beginning, she was coaching her family members and friends. For example, she took the 10X Coach Certification to transform her physique and help her husband. She also looked for opportunities where she could donate services to disadvantaged people. That was a way to practice her skills early on and provide excellent service to people in need. 
You have to be your product. If you are a personal trainer, you should be in shape. If you are a financial coach, you should be in good financial shape. If you are a peak performance coach, you should be a peak performer.

— Kerry Fisher, certified HoloBody and the 10X coach by Mindvalley
Your Personal Training Starts Here
Whether you aspire to become a personal trainer from zero, add more tools to your health coaching practice, or transform your own health and physique, this journey starts with you.
According to Mindvalley's founder, Vishen, when your growth becomes your #1 priority, everything will grow with you.
That's why The 10X Coach Certification by Mindvalley takes its trainees through complete body transformation to qualify them in all skills necessary to become a modern exercise coach.
If you want to learn how to make an extraordinary living, measurably changing people's bodies, join The 10X Coach Certification.
You will change your body and help others do the same. Welcome in.