Have you ever felt like you don't belong? But even more importantly, have you ever craved building a community you've always dreamed of belonging to?
The fantastic news is that you can stop dreaming right now. And make it happen.
With the guidance of Radha Agrawal, a social entrepreneur and trainer of Mindvalley's Build Your Dream Community Quest, you can explore more about:
There's no greater feeling than serving a higher purpose, part of a bigger plan to make the world a better place. You can now have a breakthrough moment of how to make it happen and transform your wildest dreams into an unshakable reality.
What Is a Community?
A community is a group of people that share something in common. Of course, building a community in the modern days looks very different compared to the very beginning of mankind.
Communities appeared long ago as the first gathering of people ever created, also referred to as tribes. And maybe 15,000 years ago, their purpose wasn't to feel connected and have social interactions but rather an innate drive to survive.
Belonging is an act of courage.

— Radha Agrawal, trainer of Mindvalley's Build Your Dream Community Quest
It's rather special to consider that the craving for togetherness lies in humans' primal instincts. And although today's world doesn't require looking out for danger at every corner, the wanting to belong is still alive in each and every one of us.
Offline vs. online communities
Compared to thousands of years ago, communities take different shapes and forms nowadays. It could be a global movement. An intimate local tribe. Or even a workplace collective with a shared culture and mission.
It can also be an Instagram page sharing delicious recipes, a Youtube channel making content for travelers, or even this very blog on personal growth you're reading right now. If it has a shared purpose and builds a common ground of values and passions, then you can call it a community.
The main similarities between the two are:
General sense of community, belonging, and oneness.
Common characteristics, passions, and interests.
Offline/online social interactions and events.
The differences between the two, on the other hand, can look like:
More people are part of a virtual community.
It's more difficult to meet the members of an online community in person.
In an online community, people can be spread out all over the world.
Be it in person or on the internet, people have come up with various ways to connect and gather together. But how does a community serve your life, business, and personal growth?
Benefits of Building a Community for Your Business and Personal Growth
When you create more community, you create more joy.

— Radha Agrawal, trainer of Mindvalley's Build Your Dream Community Quest
Communities can serve the purpose of growth, both for your professional and personal life. Here are a few benefits of being part of a larger group:
Developing your network.
Amplifying your joy and happiness.
Upgrading your company's culture.
Working on your social skills.
Cultivating better relationships.
Sharing your business' vision statement with lots of people who resonate.
Having a strong support system for tough times in business and personal life.
Increasing the feeling of belonging and connection, vital for overall well-being.
Realizing that you're not alone and you don't have to do everything on your own.
Brian Solis, world-renowned digital anthropologist, put it best: "Community is much more than belonging to something; it's about doing something together that makes belonging matter."
Things to consider
Building a strong community requires planning. So to ensure everything goes as smoothly as possible, here are also a few things to keep in mind:
Make sure your message is authentic and always stay true to yourself.
Never underestimate the power of great leadership skills.
Establish your community on solid principles and values.
Always nurture connection as it keeps the community alive.
Keep yourself in a growth mindset and be open to change.
As Radha says in her bestselling book, Belong, "We are at the top of the food chain because we are the best at collaborating, whether through storytelling, skill sharing, or community building. So let's honor our individuality and our authentic gifts by sharing ourselves with the world!"
How to Build a Strong Community: 6 Tips from Radha Agrawal
The basis of personal growth is this: your inner world reflects upon your outer reality. And when it comes to how to build a community online or offline, Radha uses the same approach.
Here are six tips from the entrepreneur that can help take your dream into reality:
Going In
Any great leader will tell you that to lead a group of people, it's necessary to do the inner work.
1. Investigate your happiness history
Firstly, be aware of what has compromised your happiness in the past. Radha advises you to understand why you connect the way you do and what beliefs about belonging are leading your life now.
You can ask yourself the following questions:
What went wrong in the past that you feel you don't belong?
What went right that made you feel that you did belong?
What names or labels do you have for yourself or that others gave you?
What story are you telling about yourself?
What story have other people told you about yourself?
Radha explains that oftentimes past experiences make people label themselves as "waiters" instead of "initiators." So work on discovering what kept you away from building a community.
In the Build Your Dream Community Quest, Radha guides you through a somatic exercise to bring up your repressed memories and connect to the wisdom stored in your body.
2. Listen with kindness
You might have learned the importance and beauty of listening to others with kindness. But how often do you forget to do the same thing for yourself?
For this reason, you need to be aware of your own energy to connect with others more profoundly.
How much compassion do you usually show yourself? How do different people, activities, and environments make you feel? And if something is draining you, what stops you from moving away?
Always pay attention to your emotional frequency so that you can… [put a reason here].
3. Get your D.O.S.E.
D.O.S.E. stands for the four main brain chemicals responsible for your happiness and energy levels: dopamine, oxytocin, serotonin, and endorphins.
Dopamine is activated by pleasure and reward.
Oxytocin is activated by physical touch.
Serotonin is a mood stabilizer with 90% activated by your gut.
Endorphins are activated by working out and getting your heart rate up.
Radha recommends that you make sure to get your D.O.S.E. every single day, especially when you feel off. Ask yourself the following questions to implement your dose of happiness into your daily routine:
What is your favorite music to listen to when you wake up?
What do you want to get done today?
Whom will you hug, cuddle, and connect with today?
Go outside today and plan your serotonin-infused meals.
How are you going to move your body today?
See how your life will change when you raise your happiness levels consciously on a daily basis.
Going out
Now that you've focused on doing the inner work, it's time to go out there and start building your dream community where you most feel like you belong.
The crux of belonging in a community is showing up.

— Radha Agrawal, trainer of Mindvalley's Build Your Dream Community Quest
4. Use the CRAWL method
Radha created the CRAWL method, which comprises a five-step process to build a community.
So start thinking about:
Constraints: Write down what the constraints for your community would be.
Rituals: Think about what rituals you want to create for your community.
Aesthetics: What would be the aesthetics of your community?
Why + What: Why should this community exist, and what values does it bring?
Language: Define your language style for your community.
This method brings clarity to different aspects of your future community.
5. Listen with kindness to your core community
"Your goal is to find the special humans that give your community wings," says Radha. And it takes a special kind of listening and presence to do so.
You can define your core community by listening closely and paying attention to:
Energy: Have a mix and a different balance of energy.
Passion: Invite passionate people who feel strongly about something.
Find a great personality mix: People with different talents.
Welcome portal humans: Gateways to meeting real communities.
During the Quest lesson, where Radha teaches you about how to define your core community, she takes you through a somatic practice to visualize and truly embody how your dream community would feel like.
6. Get the D.O.S.E. for your community
As you discovered the importance of keeping your happiness levels high up, it also applies when building a community. So it's important to ensure that the people you lead will get their D.O.S.E. as well.
Reflect on these questions:
What is the experience or meeting you can create where you can get up everyone's D.O.S.E.?
How are you going to increase their dopamine?
How can you increase their oxytocin?
How do you help them increase endorphins?
Think about how each of these brain chemicals gets released into your body. And see what collective experience will provide the proper environment for raising people's happiness levels.
This is not only essential for offline gatherings but also when building a social media community, so it keeps people engaged, even when they are at a distance from each other.
Make a Change, Create Your Community
Building a community can transform your life from the inside out, especially when it's everything you've ever dreamed of.
Read what students say about the Build Your Dream Community Quest with Radha Agrawal: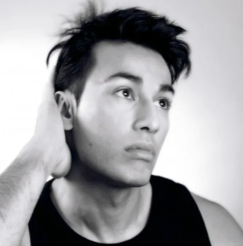 I recommend this quest for anyone planning to start a community to optimize an existing one.

Faraaz Ali, Life & Executive Coach, Oslo, Norway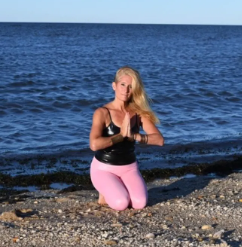 Radha Agrawal is fantastic. I just love her. She is warm, welcoming and also brilliant. She has created very simple frameworks for thinking about community.

Kerry Fisher, Writer, Melville, United States
If you want to take the first step, Mindvalley is the place to be. With guidance from Radha through the Build Your Dream Community Quest, you can explore everything you need to know to support your journey.
Your dream community is waiting for you to create it. Welcome in.