One dilemma that has always intrigued us is which prevails between wisdom vs intelligence?
People have debated for decades who would be more successful in life: a wise man or an intelligent man. Which gift is more helpful?
Well, we're going to break down the difference between intelligence and wisdom to give you some insight on the matter!
Are Wisdom And Knowledge The Same?
---
There are many different definitions of wisdom and knowledge. Let's first define what is intelligence, and what is wisdom to see how these mental processes relate to each other.
Intelligence can be defined as the ability to acquire and apply all the information you collect. It's a relationship between learning and curiosity that influences the types and quantity of information one acquires.
On the other hand, wisdom, which is directly associated with experience, is a more complex ability. When we use wisdom, we're using our rich history of experience to help us make a decision. Without these experiences to draw on, we can't have wisdom.
As you can see, wisdom and intellect are two different things. More or less, we have them both.
Yes, sometimes one is more prominent than the other. But it really all depends on whether we are more interested in collecting knowledge or collecting experiences.

What Is More Important – Wisdom Or Intelligence?
---
In understanding which is more important: wisdom or intelligence, it's beneficial to learn what helps you better deal with novel situations, relate to people better and influences your overall success in life.
As was mentioned before, intelligence is your brain's ability to apply knowledge.
Some people have an enormous amount of knowledge, but what they lack is the wisdom needed to cope with ordinary daily tasks. We might call this: intelligence without wisdom.
On the other hand, there are those who are highly efficient in solving complicated issues but haven't got any factual knowledge to accompany their ideas. These would be high wisdom: low intelligence individuals.
Is It Better To Be Smart Or Wise?
---
So, is it better to be smart or wise? The short answer is: a balance between wisdom and intelligence is key. Everyone has both abilities, but not all of us are aware of their presence.
Your lifestyle, profession, and habits play an important role in building your skills and cognitive abilities. Everyone has different strengths that are naturally encouraged by their environment. After all, what you practice on a daily basis is bound to improve, right?
If you want a good piece of advice, here's something to keep in mind:
The easiest way to achieve a successful balance between wisdom and intellect is by applying the knowledge you acquire in everyday situations. This is how you can build a healthy balance between your experiences and knowledge.
It's not how smart you are, but how are you smart.

– Jim Kwik, Author of Mindvalley's Superbrain Program

How Do You Become Wise?
---
You may hear that wisdom comes with age and experience and that there are no wise young people. We strongly disagree!
Young people are fast learners when it comes to new ideas and technologies. This helps them develop different forms of wisdom they can use in their everyday lives.
And let's not forget the important role that motivation plays in gaining intellect and experience. The more motivated you are to learn, the quicker you are to adapt.
Here are three ways that you can help yourself become wiser:
1. Chase new experiences
Go out into the world and explore the unknown. Don't be afraid to experiment or make mistakes. That's what this process is all about.
The more you experience, the more wisdom you'll gain.
2. Become a self-expert
You might be surprised by just how little people truly know about themselves.
This form of wisdom is also referred to as intrapersonal intelligence. Or: the intelligence of the self.
Spend some time in your own company. Meditate. Go for a walk. Journal. Take time to get to know who you are on a deeper and more intrinsic level.
3. Learn to recognize the shades of grey
Those with true wisdom don't make snap judgments. They take the time to evaluate the situation at hand.
They also don't see the world in shades of black and white. They understand that there are variation and uncertainty. Learn to recognize the varying shades of grey before you make a decision or offer advice.
Build your own wisdom and intellect by observing how other people learn, react, and grow. Each experience can help you upgrade your mind.

---
Do you have trouble remembering names?
Maybe you struggle to remember important dates or even basic facts and figures you need for a presentation?
If you do, don't worry - it's a common problem.
But what's also common is the
myth
that some people are just born with good or photographic memory, while the rest of us just have to struggle.
The truth is, memory is just like a muscle - you can train it to be
stronger
.
Whether you're a working professional looking to learn new skills, a student cramming for exams, or even just a senior who's looking to stay sharp - there are techniques you can do to actively and permanently improve your memory.
If You'd Like To Tap Into This Secret Power You Didn't Know You Have…Then Join Jim Kwik, Peak Performance Expert And Memory Guru, In This FREE Masterclass
From it, you'll also learn:
✅
The biggest lie we've all been told about our brains
that's holding us back from our potential. Contrary to conventional wisdom, your memory actually isn't fixed. Once you realize how much control you have, you'll begin to discover what you're truly capable of.
✅
10 powerful mental hacks you can apply to unlock your inner super learner
. Small tweaks in these areas could make the difference between being someone who's forgetful, to someone who has near-perfect memory.
✅
A powerful memorization technique
you can use in any situation. You'll be able to deliver a speech without having to use your notes, and even remember your entire grocery list without having to write it down!
Register Now To Discover Powerful Hacks To Unlock Your Superbrain (Feel the results in 1 hour)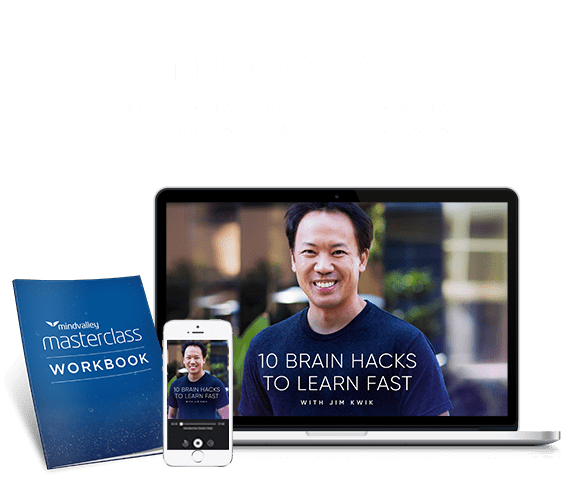 Discover how to activate your Superbrain, in a powerful Masterclass that will transform the way you think, learn, and live.
Choose a date and time below to tune in to the broadcast in your own local time zone.
[blink_amp_form webinarid="5750669740081152"]
---
So, are you more wise or intelligent? Share with us in the comments below.