How To Make A Goal Setting Template
Implementation, execution – it's one of the greatest unaddressed issues in people's lives.

-Jon Butcher, Author of Mindvalley's Lifebook Quest
If you've ever tried to reach a set goal, you know it's usually easier said than done. And it can be exponentially harder without a clearly laid-out plan that includes your final goals and all the steps you need to get there.
Luckily, a goal setting template can give the necessary structure to your life plans. Here's everything you need to know about creating your own goal setting template.
Key Elements Of A Goal Setting Template
---
Regardless of your personal goals, the template has a few ideal characteristics:
Simplicity
Your objectives and actions should be clearly defined. This means simple forms and layouts, be it in Excel or any other tool.
It's important to review your goal setting template and tweak it to ensure you always know what the next step is. 
Deadlines
Goals are often long-term, so the deadline might be "TBD" or subject to change. However, objectives should have clear deadlines, and to outline these, you may have to break them down into more achievable steps. You can even connect your set objectives to your online calendar to create an extra incentive to take action. 
Most Important Goal (MIG)
A goal setting template needs to have a clear hierarchical structure starting with your MIG, or Most Important Goal. Some people prefer to structure their goals within a pyramid, while others prefer rows and columns.
Decide what works best for you and design a template with your sub-goals ranked below your MIG. 

Scores
There is no right or wrong way to keep track of your progress. But scoring your progress can help you quantify your momentum and success.
You can use a scale of 1 to 10, percentages, or any other scoring system you like.
Sometimes you might not be able to complete an objective in a timely manner, or it may turn out to be too ambitious. As a result, that particular task gets a lower score, which prompts you to pay more attention to your progress.
Motivation
The template needs to show what drives you to achieve your final goal beyond your scores, measurements, and tasks. Figure out what gives you the extra push and puts a smile on your face.
Include an inspiring quote or image that motivates you to step up your game and follow through with your objectives.
Keeping your motivation high as you pursue your goals can be a challenge – especially in the long term. So, be sure to take the time to celebrate each of your successes. Any success, no matter how large or small, is a step in the right direction.
The Final Takeaway
Creating a goal setting template has never been easier. There are a bunch of free online templates that can be customized to match your goals and objectives.
And if you feel creative, you can design a special template from scratch with just a ruler, pencil, and marker. Get creative and make it your own!
---
Gain Instant Clarity On What You Really Want In Life – And Have It All
There's a reason that so many brilliantly talented, naturally creative, intelligent and capable people never reach their potential, and it is, quite simply, a lack of direction.

Even if you have a vague goal in mind, you still need a plan, a process to get you there.

You can have the most expensive, fastest car in the world, but if you set off without a clear idea of where you're going, then the rusty old Beatle with a map and compass will beat you there every time.
If You're Ready To Experience The Extraordinary Life Design System That Gives YOU The Power To Author Your Ultimate Life, Then Join Jon & Missy Butcher's Free Masterclass

Where You will Learn:

✅ Are you stuck on the hamster wheel of life, instead of rushing towards your fullest potential? Discover how to escape the 3 soul-crushing reasons most people unknowingly cheat themselves of their greatest lives.

✅ Do you always set goals and rarely achieve them? It's not your fault – traditional goal-setting is seriously incomplete! Discover how Lifebook empowers you to rapidly and consistently take charge of your life, and realize your every dream.

✅ Experience the 'Instant Clarity' exercise: a powerful visualization exercise that guides you through your ideal day – and gives you instant clarity on who you really are, and what kind of life you really want to be living.
Step Into The New Year With A Crystal-Clear Vision For Your Ultimate Life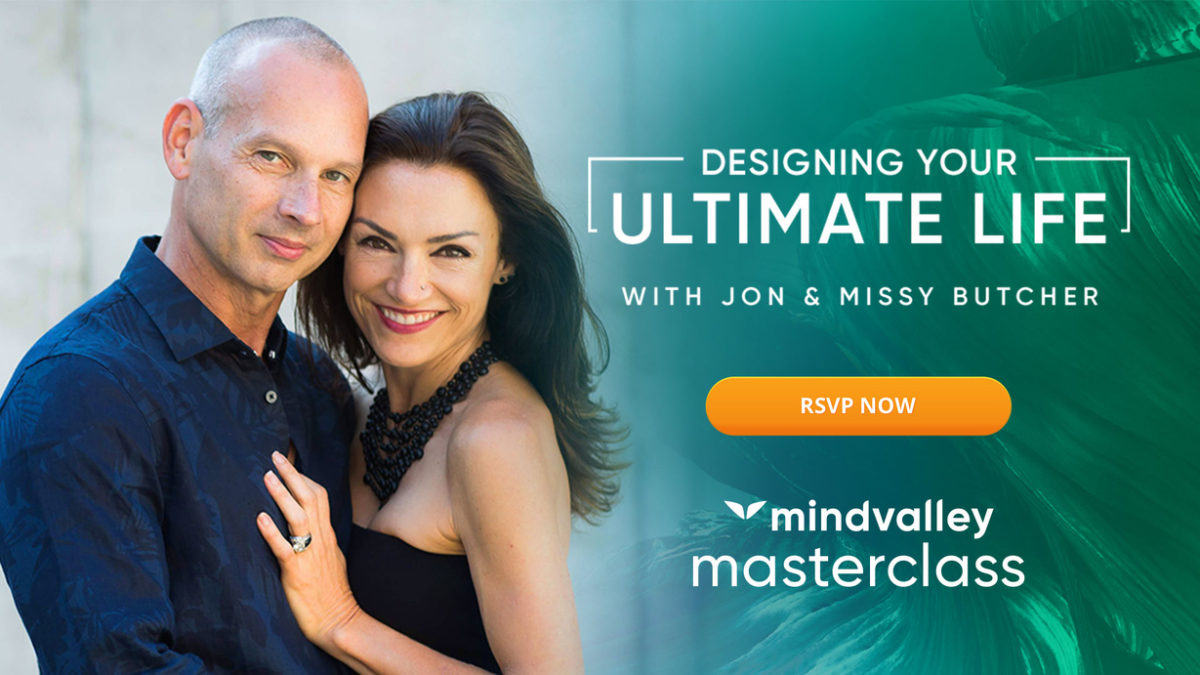 Have you ever used a goal setting template before? Let us know in the comments below.