Every successful coach has had those moments of doubt. You know the ones—when you're in a rut, every word from your client seems to bounce off a wall, and you're not sure if you're making a genuine impact. It's like a dance where you can't find the rhythm, leaving you both stumbling over each other's feet.
But here's the bright side: The remedy for this isn't as elusive as it might seem. Your salvation lies nestled in the pages of the world's best coaching books.
These are the power-ups, the game-changers, the lanterns in the dark. These books have guided many a coach from a foggy crossroads to the path of enlightenment.
So, kick back and grab your cup of coffee (or tea—no discrimination here). Now, prepare for a deep dive into the heart of the best coaching books (in no particular order) you'll ever get your hands on.
1. The Book of Coaching | Ajit Nawalkha & Dr. Neeta Bhushan
This captivating entry on the list of the best coaching books dives into the profound world of coaching with two renowned experts. The Book of Coaching: For Extraordinary Coaches by Ajit Nawalkha, the co-founder of Evercoach by Mindvalley, and Dr. Neeta Bhushan offer practical wisdom and inspiring stories, equipping you with the tools to unleash your potential as an extraordinary coach. 
One study published in Social Behavior and Personality found that coaching is "an effective approach to personal development and goal attainment." This means that a good coach can make a significant difference in helping people reach their objectives and feel better in their lives.
Key Insight: You can become an extraordinary coach when you unlock the power of three critical elements: you, your methodology, and your business.
What You'll Get: Ajit and Dr. Neeta present a detailed roadmap for aspiring extraordinary coaches. The book dives deep into the psychology of transformation and offers practical coaching methodologies.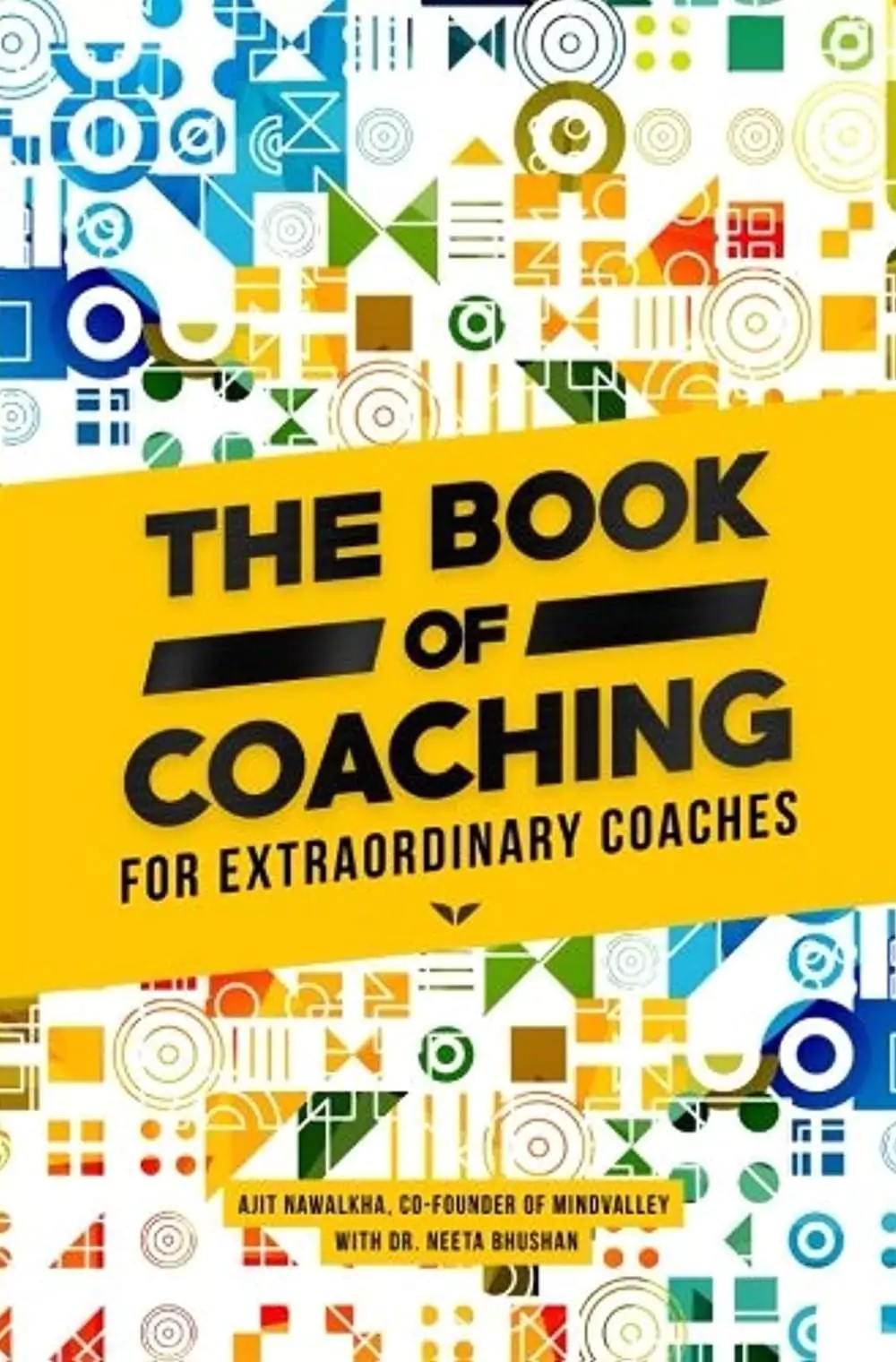 2. Supercoach | Michael Neill
Michael Neill's Supercoach is not your everyday self-help book—it's a guide that unravels the secrets to help anyone transform their life. With Michael's expertise, you'll gain an understanding of the ten intrinsic principles that shape our experience of life.
Michael's fun sense of humor will keep you turning the pages, and his unique methods transcend regular coaching techniques. You'll learn to tap into your deeper awareness and come up with coaching solutions for any problem.
Key Insight: Creating success is not about DO-ing, it's about BE-ing.
What You'll Get: Michael shares practical wisdom that fuels personal transformation. The book dispels common misconceptions about personal development and provides concrete tips that can boost your coaching skills.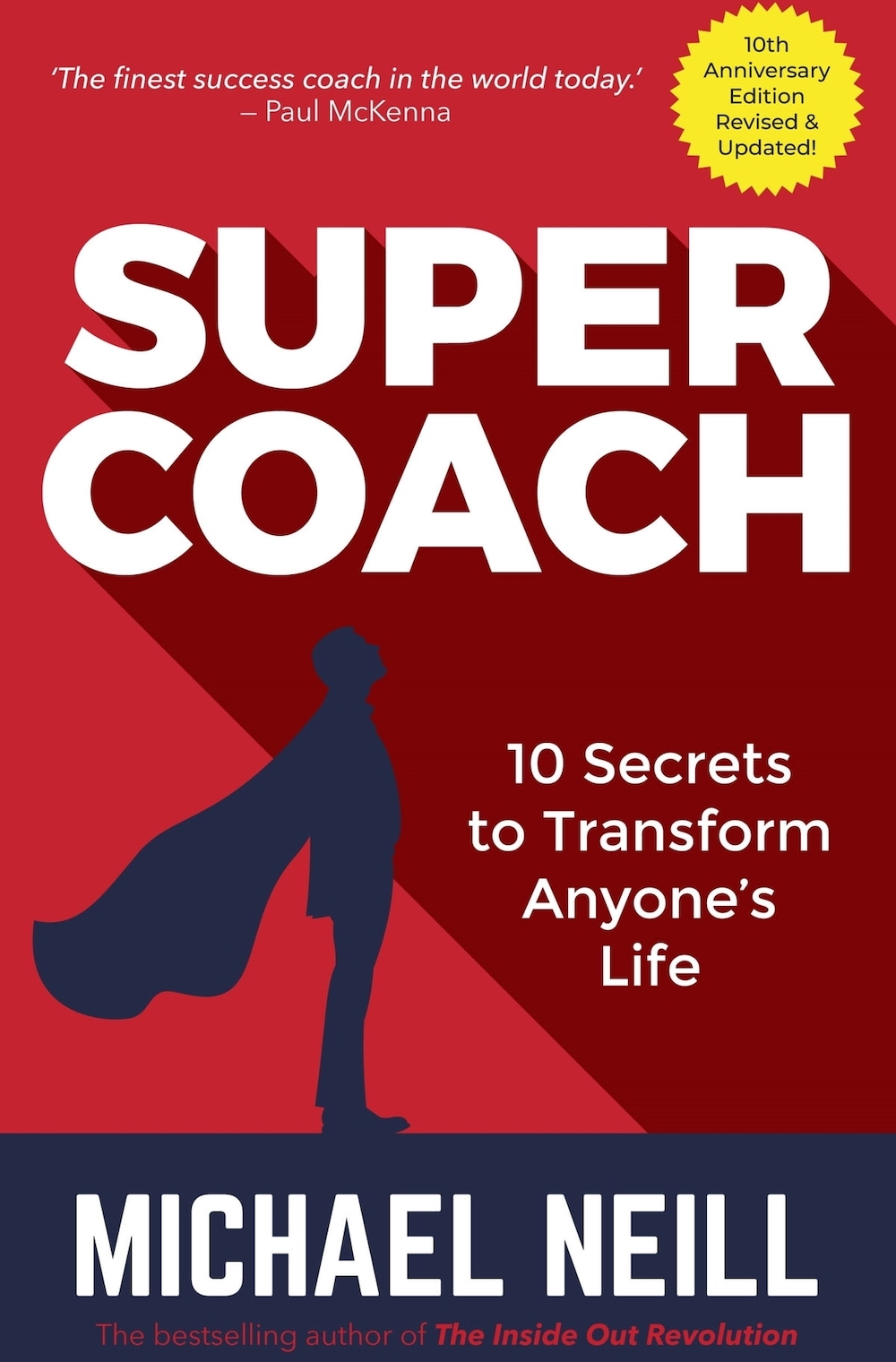 3. The Code of the Extraordinary Mind | Vishen Lakhiani
The Code of the Extraordinary Mind became an instant hit when it blasted onto the New York Times and Amazon bestseller lists.
Why? Well, cultural influences have created a deep sense of loss, confusion, and unhappiness in almost everyone. A study on mental flexibility highlights the importance of challenging norms and maintaining cognitive flexibility for personal growth.
So in this thought-provoking gem among the best personal development books, Vishen, the founder and CEO of Mindvalley, challenges and shatters conventional rules that society has made us believe. He nudges readers to reject the "brules" (bullsh*t rules) that are holding them back.
The Code works as a guide to help you come home to yourself. You'll learn to become who you truly are, do what you love, and succeed on your own terms in today's unpredictable world.
Key Insight: Not everything you believe, learned, and lived up until this moment is right…or even true.
What You'll Get: The book includes 10 principles, or laws, to release deeply embedded beliefs and viewpoints that hold you back. You'll learn tools and techniques to redefine your future, create authentic success, and live your highest vision, no matter what.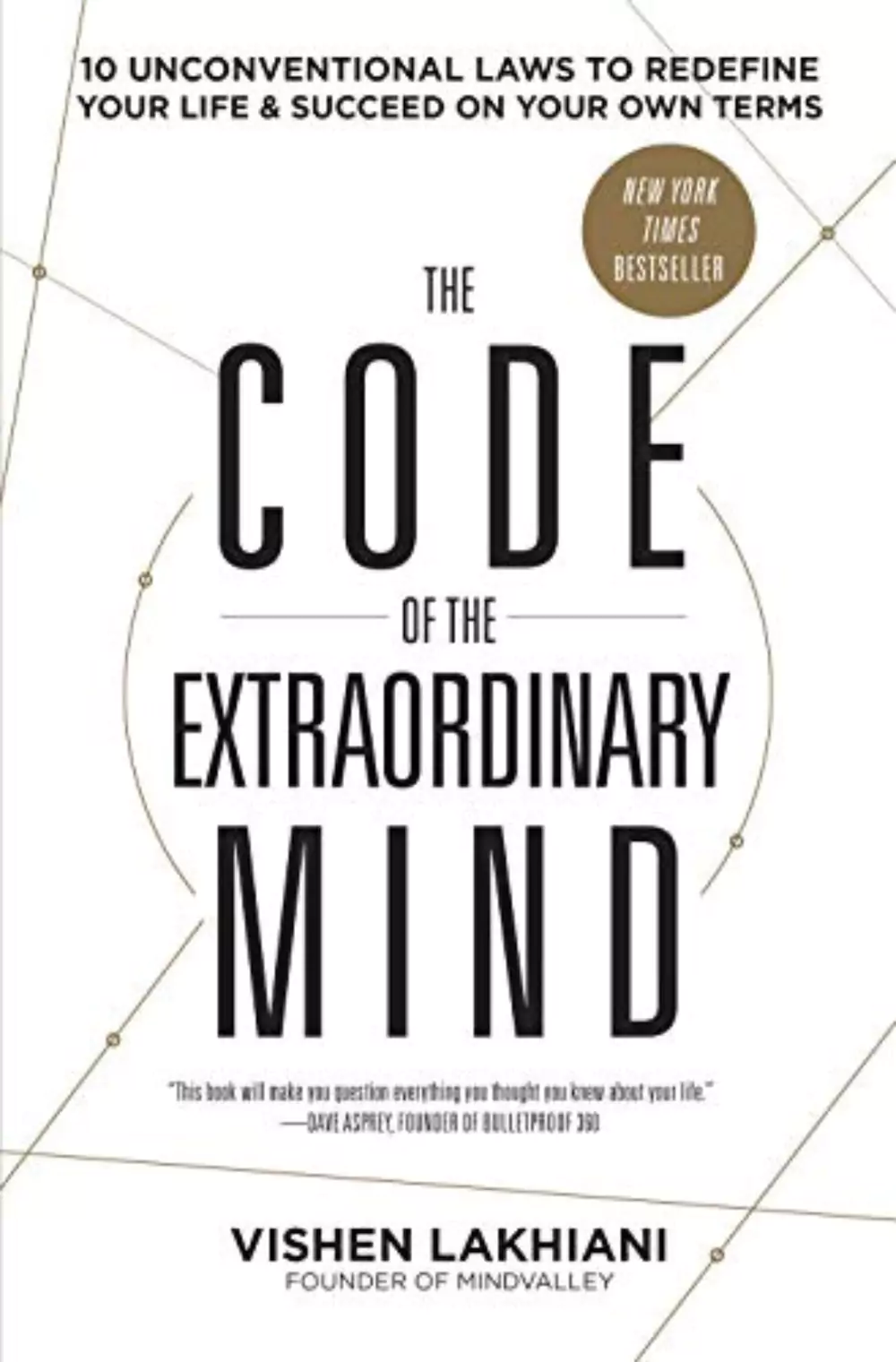 4. Coaching Psychology Manual | Margaret Moore & Bob Tschannen-Moran
Dive into the world of coaching psychology with this educational masterpiece. Coaching Psychology Manual explores coaching from—well, what else?—a psychological perspective, providing insights into various coaching models and methodologies.
This classic by Margaret Moore and Bob Tschannen-Moran covers everything from goal-setting to motivation to personal and physical health. Not only that, but it delves deep into distinguishing between different types of coaches, clarifies the true essence of successful coaching and elucidates the real value of the coaching process.
Having trained thousands of coaches, the authors go in-depth in all areas that affect your client's overall well-being. That makes it perfect for both new and established coaches looking to take their skills to the highest level.
Key Insight: Extraordinary success is for those who know how to hit and sustain high levels of physical and mental health.
What You'll Get: The book reveals timeless coaching tools and strategies to create a positive environment for lasting transformations. You'll learn exactly how to coach your clients so they can master inner and outer well-being.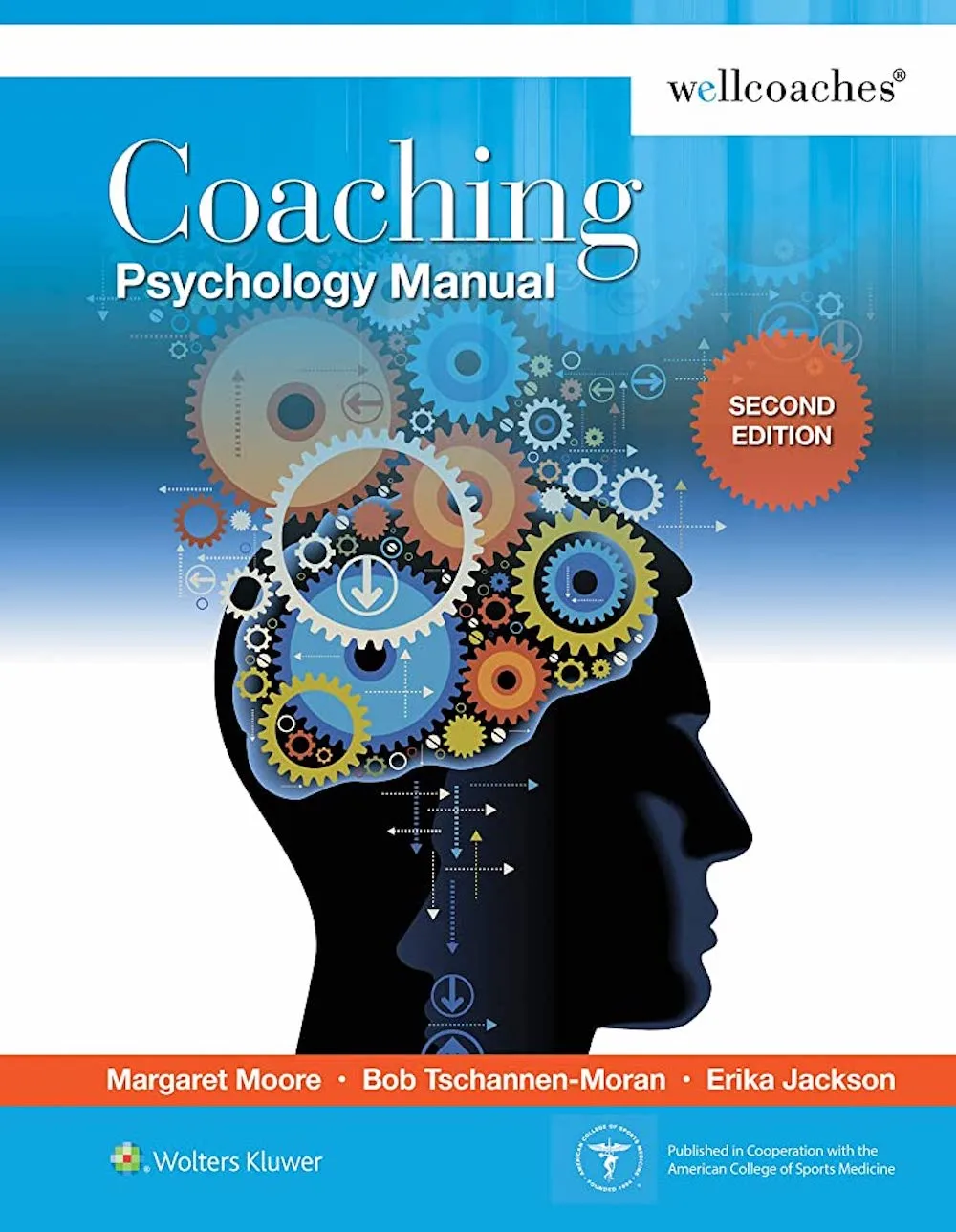 5. Prison Break | Jason Goldberg
Have you ever felt like you're trapped within your own mindset? Like you're a prisoner to your own self-imposed limitations?
Jason Goldberg's Prison Break: Vanquish the Victim, Own Your Obstacles, and Lead Your Life is the key to your liberation. It's one of the best books to help you shift your mind—it's an exhilarating roller coaster ride of self-discovery and breakthroughs.
The thing is, Jason's a man of many talents (a world-class international coach and speaker, an award-winning entrepreneur, and a former rapper). And when he's on stage, his high energy and sense of humor have audiences hanging onto his every word.
As a coach, he's an exceptional transformational expert who does a lot more than help clients achieve their goals; he shows them how to have fun along the way.
And imagine all that wrapped up in a book.
Key Insight: Self-leadership is the core of true transformation.
What You'll Get: The book shows you how to tap into your most powerful personal skills to get to the highest levels of success. You'll learn to work with a life-changing framework that will instantly shift your internal state so you can create what you want in your external world.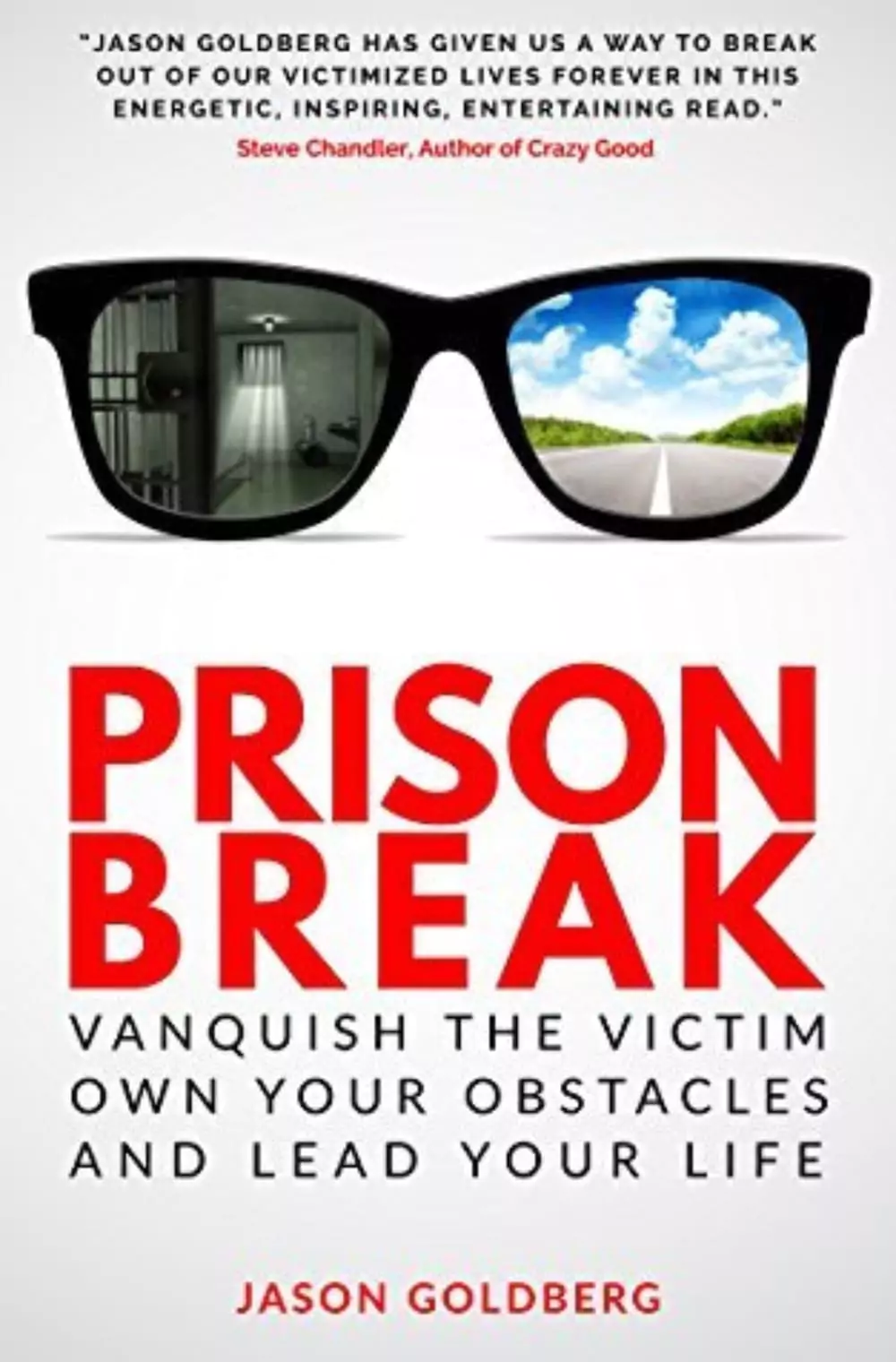 6. Becoming Flawesome | Kristina Mӓnd-Lakhiani
Ever wondered how accepting your flaws could lead to an awesome life? Well, that's what Becoming Flawesome: The Key to Living an Imperfectly Authentic Life by Kristina Mänd-Lakhiani, co-founder of Mindvalley, is about. This book explores how embracing your flaws (instead of hiding or denying them) can lead to a fulfilling and satisfying life.
A 2010 study supports this, highlighting the psychological benefits of accepting negative emotions and experiences rather than resisting them. By harnessing these insights, the book promises a transformative journey from self-doubt to self-love, pushing you to cherish your individuality and celebrate your authentic self.
Key Insight: The book introduces the concept of "flawesomeness," a blend of embracing one's flaws and still choosing to be awesome.
What You'll Get: As your guide, Kristina equips you with strategies for acknowledging and embracing your imperfections, turning them into strengths. Additionally, it offers actionable steps to foster a positive outlook during challenging times and to create a personal growth plan anchored in the power of being "flawesome."
7. That Sucked, Now What? | Dr. Neeta Bhushan
In That Sucked, Now What?, Dr. Neeta Bhushan inspires readers to transform adversity into opportunity. Her approach isn't just encouraging—it's practical and actionable.
Dr. Neeta believes that turning tough situations into empowering experiences is a skill every coach and coachee needs. So, instead of letting adversity weigh you down, she guides you towards viewing it as a catalyst for growth and emotional resilience.
This principle mirrors ancient wisdom and modern self-help mantras alike, that hardships and trials often lay the groundwork for strength and resilience.
Key Insight: This book gives you a new perspective on adversity, demonstrating how it can be navigated and used as a catalyst for personal growth.
What You'll Get: It's essentially about self-coaching, guiding you on how to handle adversity and turn it into a learning experience. It provides methods to cultivate emotional resilience, providing a broader perspective on dealing with life's inevitable challenges.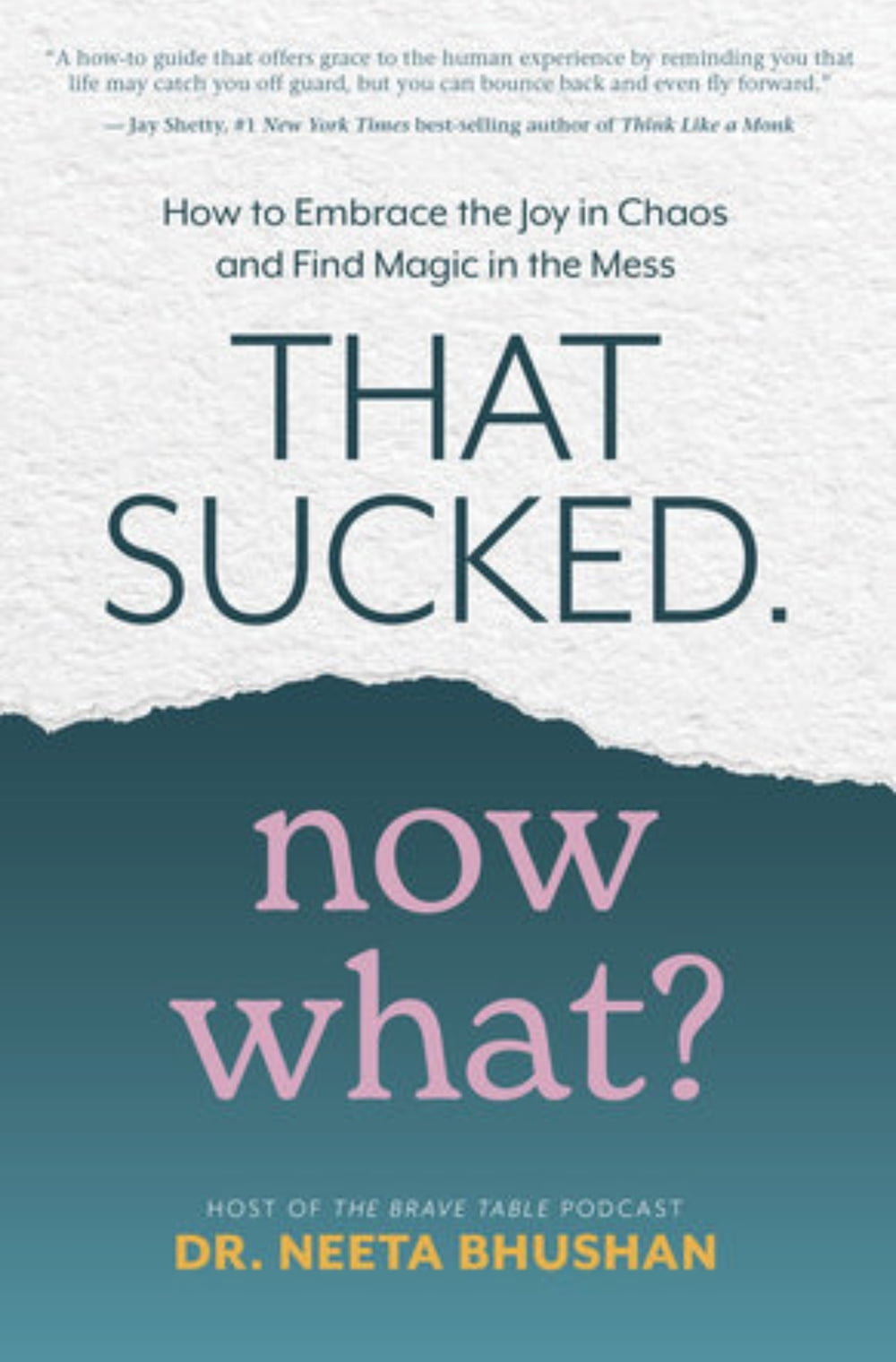 8. The Prosperous Coach | Steve Chandler & Rich Litvin
The Prosperous Coach: Increase Income and Impact for You and Your Clients by Steve Chandler and Rich Litvin is a name to bookmark in the roster of the best coaching books out there.
This insightful work lays the foundation for a client-centered approach. Not only does it promise an increase in your income, but it also has the potential to transform your life.
The duo delivers a punch of wisdom straight to the gut, highlighting the importance of prioritizing client outcomes. Their approach echoes the success stories of top-performing CEOs.
Key Insight: Delve into the crucial role of a client-centric approach in the coaching world.
What You'll Get: As you flip through this book, anticipate a treasure trove of effective strategies for attracting clients, gain insights on building a prosperous coaching practice, and understand the true value of focusing on client outcomes. Through the pages, you're equipping yourself to make a lasting impact in your coaching career, a promise that elevates this title among the best books about coaching.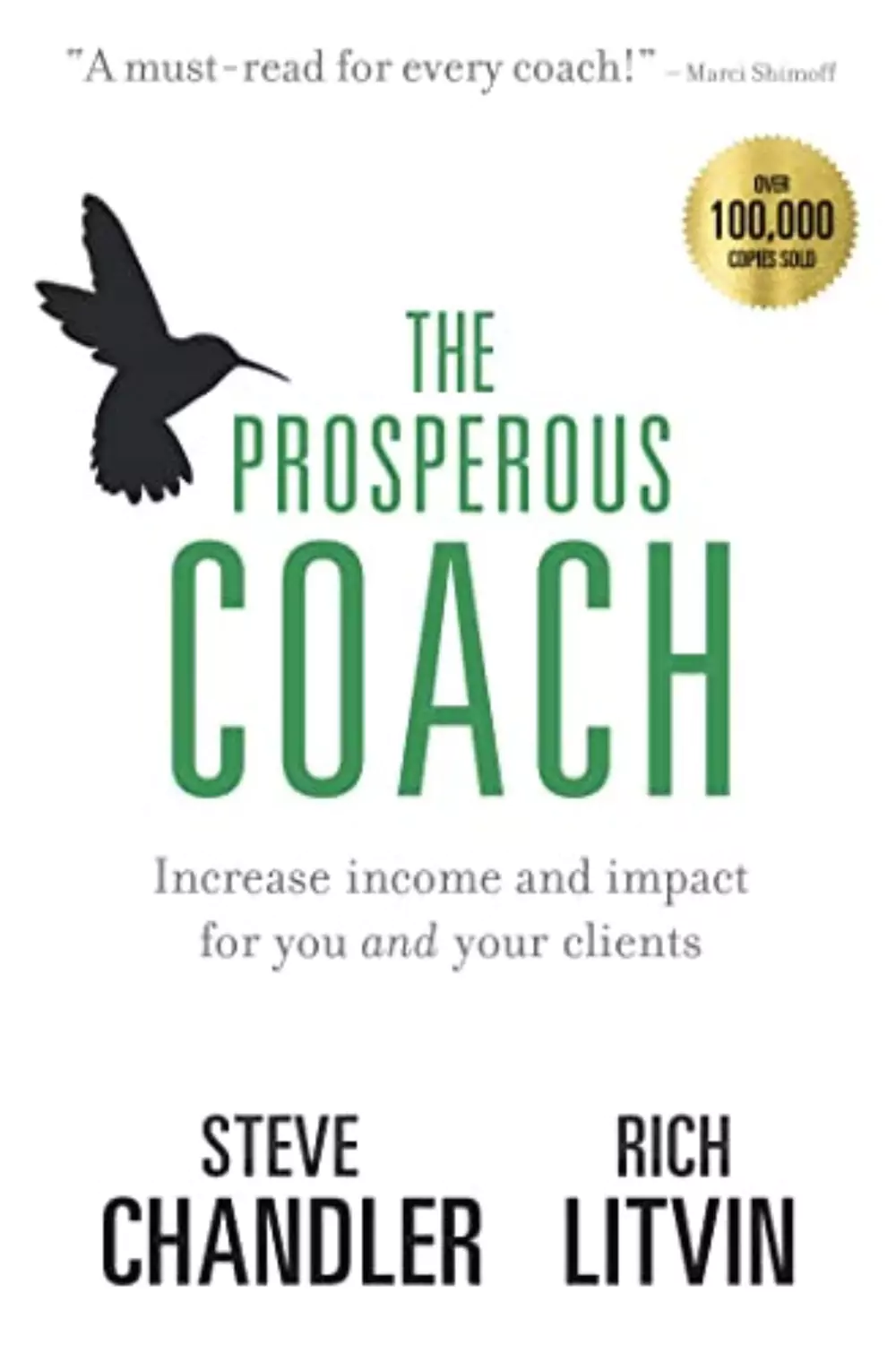 9. Slowing Down to the Speed of Life | Richard Carlson & Joseph Bailey
In the age of speed and endless information, a "slow and simple" path to success may sound like a crazy fantasy.
Slowing Down to the Speed of Life shows you that it's not.
The late Richard Carlson, who wrote the best-selling Don't Sweat the Small Stuff, and his co-author John Bailey share simple, actionable strategies to create more love, peace, success, and joy in your life.
The wisdom in this book mirrors the sentiments of modern psychology, suggesting that mindfulness can be a powerful tool for achieving a well-balanced life.
Key Insight: You don't have to give up on what you love to get what you want.
What You'll Get: The book gives you easy ways to come back to the present moment again and again so you can achieve high levels of productivity and enjoy your life at the same time. You'll learn how to create time for the things that matter—the activities that make you happy and the people you love—without giving up on your goals.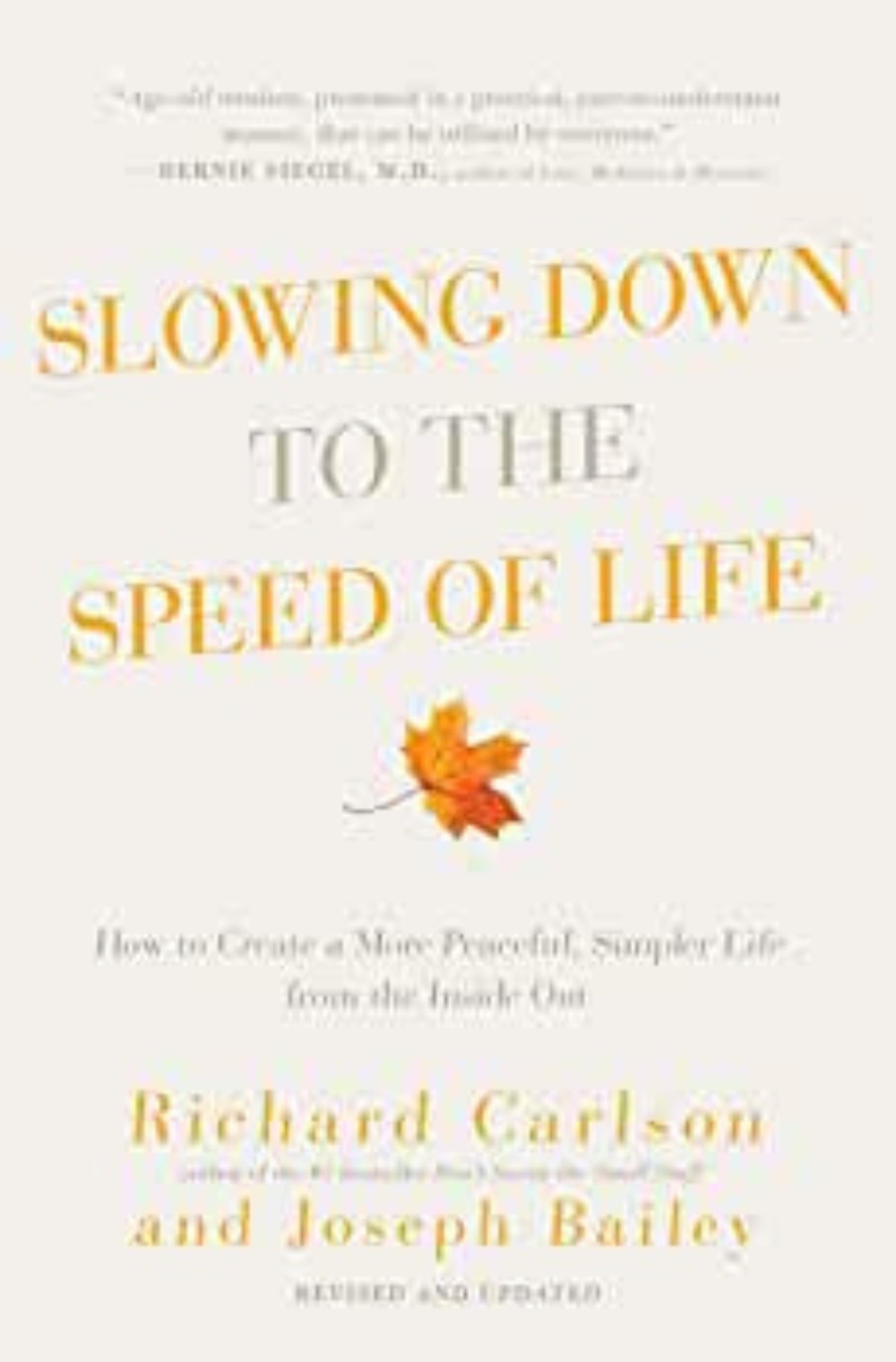 10. Dare to Lead | Brené Brown
Ready for a leadership transformation that strikes at the core of who you are? Strap in, because that's what Brené Brown's Dare to Lead: Brave Work. Tough Conversations. Whole Hearts. brings to the table.
A beacon for those who wish to lead with empathy and courage, this book is more than a guide—it's a call to arms. Brené does not merely dish out advice; she turns conventional wisdom on its head, arguing that vulnerability isn't a weakness in leadership but a potent tool for fostering trust and connection.
This audacious viewpoint finds an ally in the unlikeliest of places: Google's Project Aristotle. This in-depth study discovered that psychological safety—a sense of trust and openness—was a secret ingredient in their top-performing teams.
Isn't it intriguing how Brown's impassioned plea for courageous leadership resonates with the data from one of the world's most influential tech giants? The book doesn't just tell you how to lead; it challenges you to lead with your whole heart.
Key Insight: The book demonstrates the transformative power of vulnerability in leadership.
What You'll Get: You'll gather actionable insights on empathetic leadership, gain an understanding of the role of vulnerability in team dynamics, and learn to navigate difficult conversations with courage.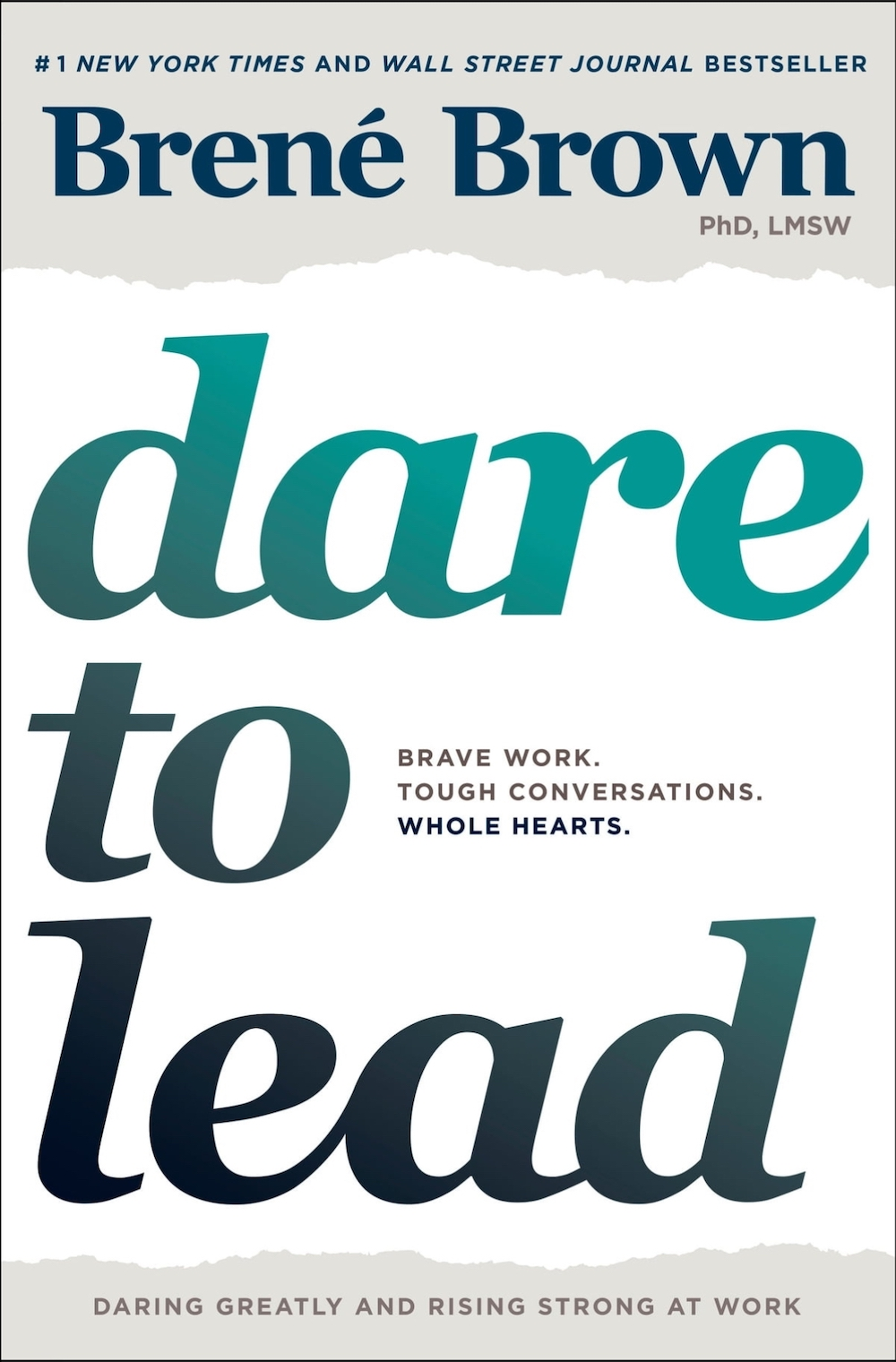 11. Atomic Habits | James Clear
Have you ever considered that the smallest of changes could trigger a tidal wave of transformation? Welcome to the universe of Atomic Habits: An Easy & Proven Way to Build Good Habits & Break Bad Ones by James Clear, a masterclass in behavior modification and the fine-tuning of the human condition.
If you're a coach or someone wanting to make a meaningful change in their life, this is one of the best books on coaching and personal development out there.
Instead of overnight overhauls, James champions the power of tiny, incremental changes that, over time, yield monumental results.
Imagine harnessing that power in your coaching practice. Picture arming your clients with the knowledge to swap out destructive habits with beneficial ones, little by little, each day.
In your hands is a potent tool to augment your coaching skills, transforming not only your approach to personal and professional growth but also your clients' perception of what they can achieve.
Key Insight: The book doesn't just alter the lens through which you view change; it remolds your understanding of progress.
What You'll Get: You'll learn how to create good habits and stop the bad ones. What's more, you'll get into why habits form and get practical tips to use these lessons every day.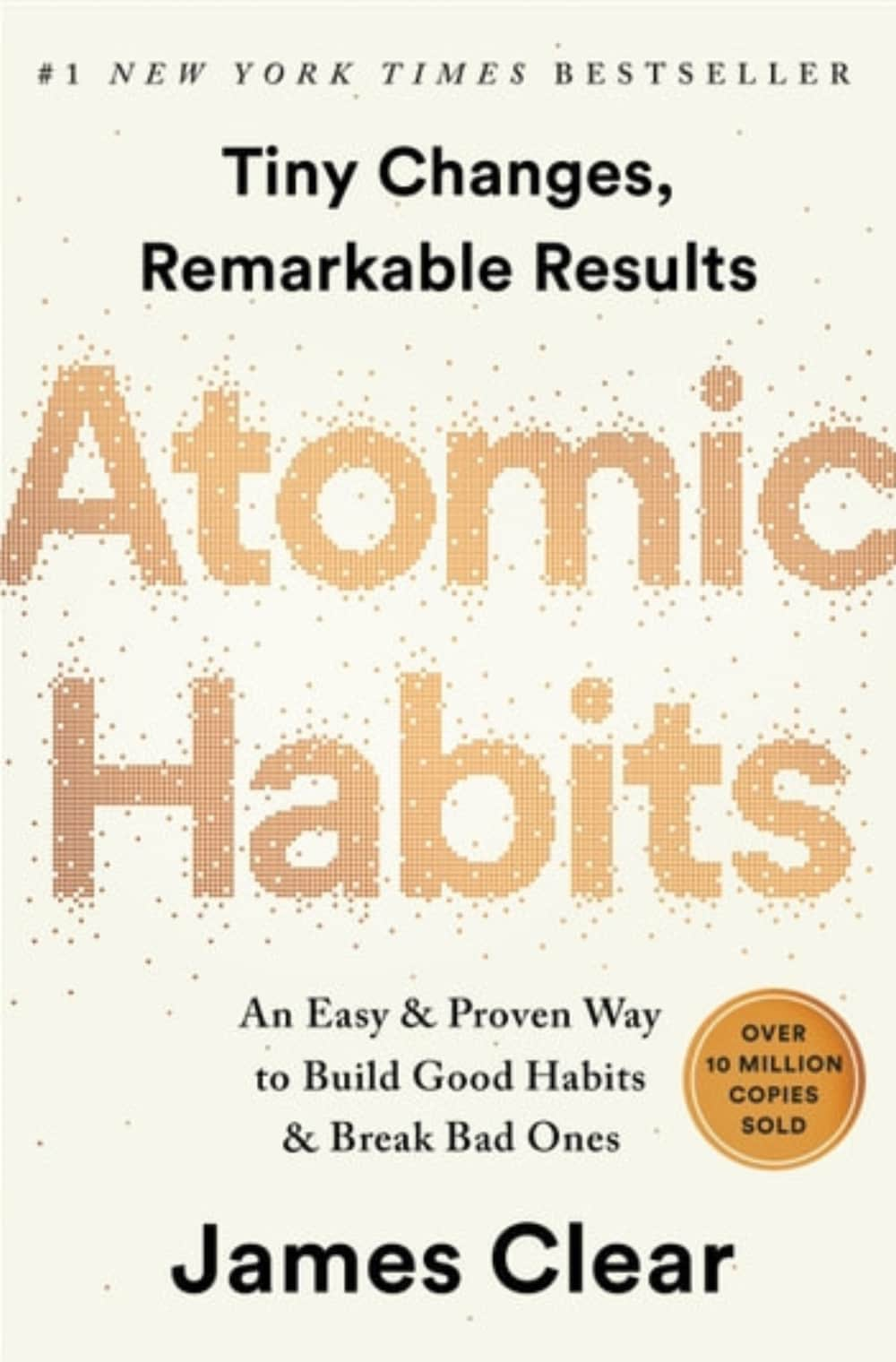 12. Trillion Dollar Coach | Eric Schmidt, Jonathan Rosenberg & Alan Eagle
Have you ever wondered what a "trillion dollar coach" might be like? In a world teeming with self-help books and coaching guides, Trillion Dollar Coach: The Leadership Playbook of Silicon Valley's Bill Campbell emerges as a high-octane narrative about Silicon Valley legend Bill Campbell.
Behind the closed doors of the most influential tech companies, a real-life Yoda was at work. This unassuming mentor had an uncanny knack for shaping the visionaries of the digital age.
Campbell's coaching wizardry, unraveled by authors Eric Schmidt, Jonathan Rosenberg, and Alan Eagle, is not merely about business acumen. It's a testament to how leadership, humility, and empathy can propel an organization to unimaginable heights.
One of the best coaching books out there, it serves as a blueprint for anyone aspiring to leave a lasting impact in people's lives. Trust in this: you'll be reading and re-reading this gem, mining for the nuggets of wisdom hidden in its pages.
Key Insight: Dive into lessons that shaped the lives of tech giants, understand the depth of human-centered leadership, and gather timeless wisdom to transform your own coaching journey.
What You'll Get: You'll gain insights into Bill's effective coaching strategies, learn how he shaped Silicon Valley's biggest leaders, and apply these lessons to your own leadership or coaching journey.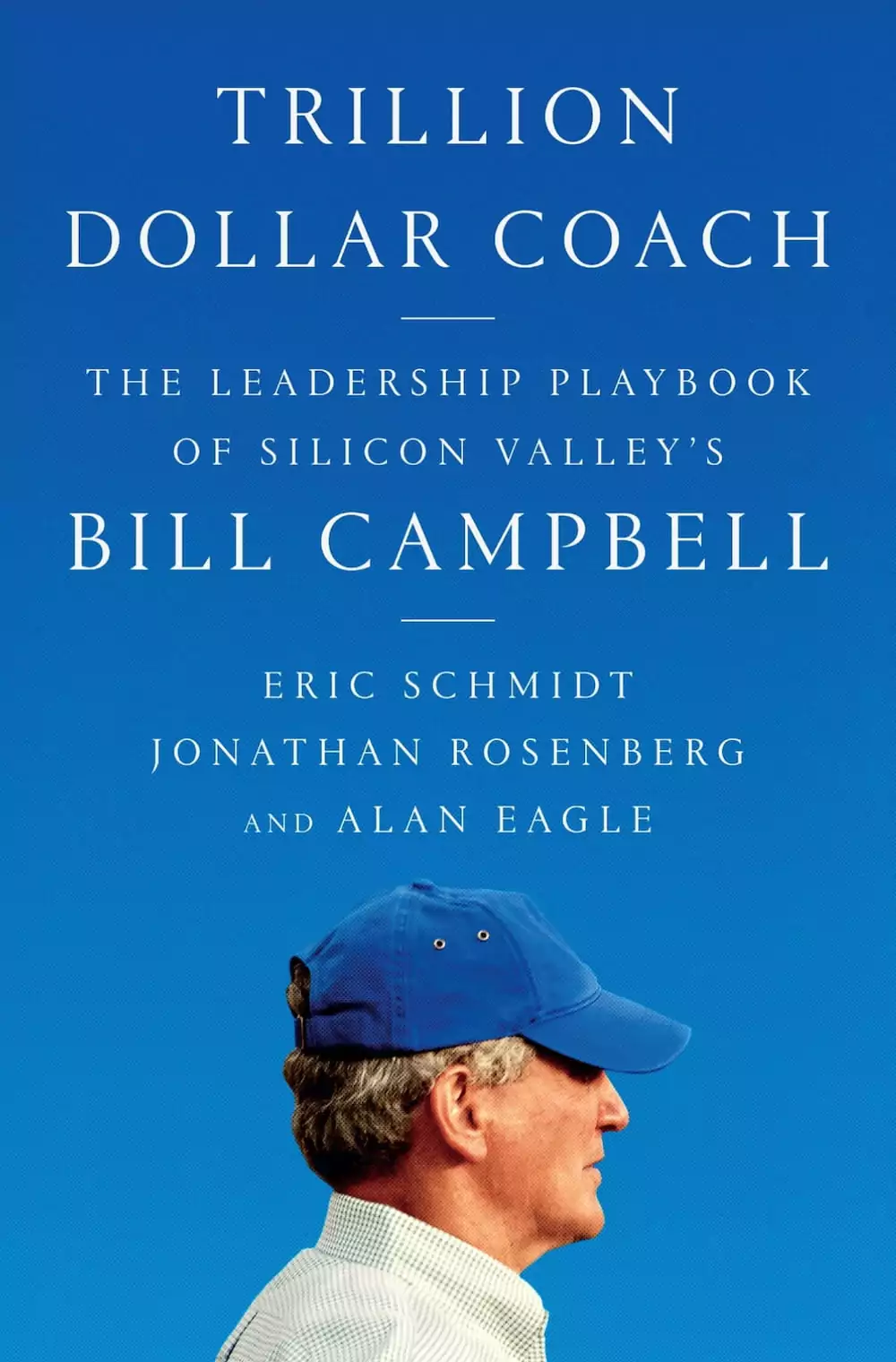 13. The Advice Trap | Michael Bungay Stanier
Ever feel like you're walking on a tightrope when it comes to giving advice as a coach? If so, The Advice Trap: Be Humble, Stay Curious & Change the Way You Lead Forever might just be the balancing pole you need.
Seamlessly transitioning from the risky, high-wire act of advice-giving, Michael Bungay Stanier enlightens us on how to inspire self-discovery among clients.
But that's not all. This groundbreaking book goes a step further, challenging coaches to embrace humility, fuel their curiosity, and revolutionize their coaching methods for lasting impact.
Earning its place among the best life coaching books, The Advice Trap promotes a philosophy that mirrors the teachings of numerous coaching masters.
With Michael's persuasive argument that "telling" isn't always "helping," this book provides a refreshing perspective on effective coaching techniques. No doubt, it's a guiding light for coaches teetering on the edge.
Key Insight: Michael emphasizes the need for you to guide self-discovery rather than give advice.
What You'll Get: You'll learn to resist the advice-giving trap, understand the power of asking questions, and transform your coaching style to empower others more effectively.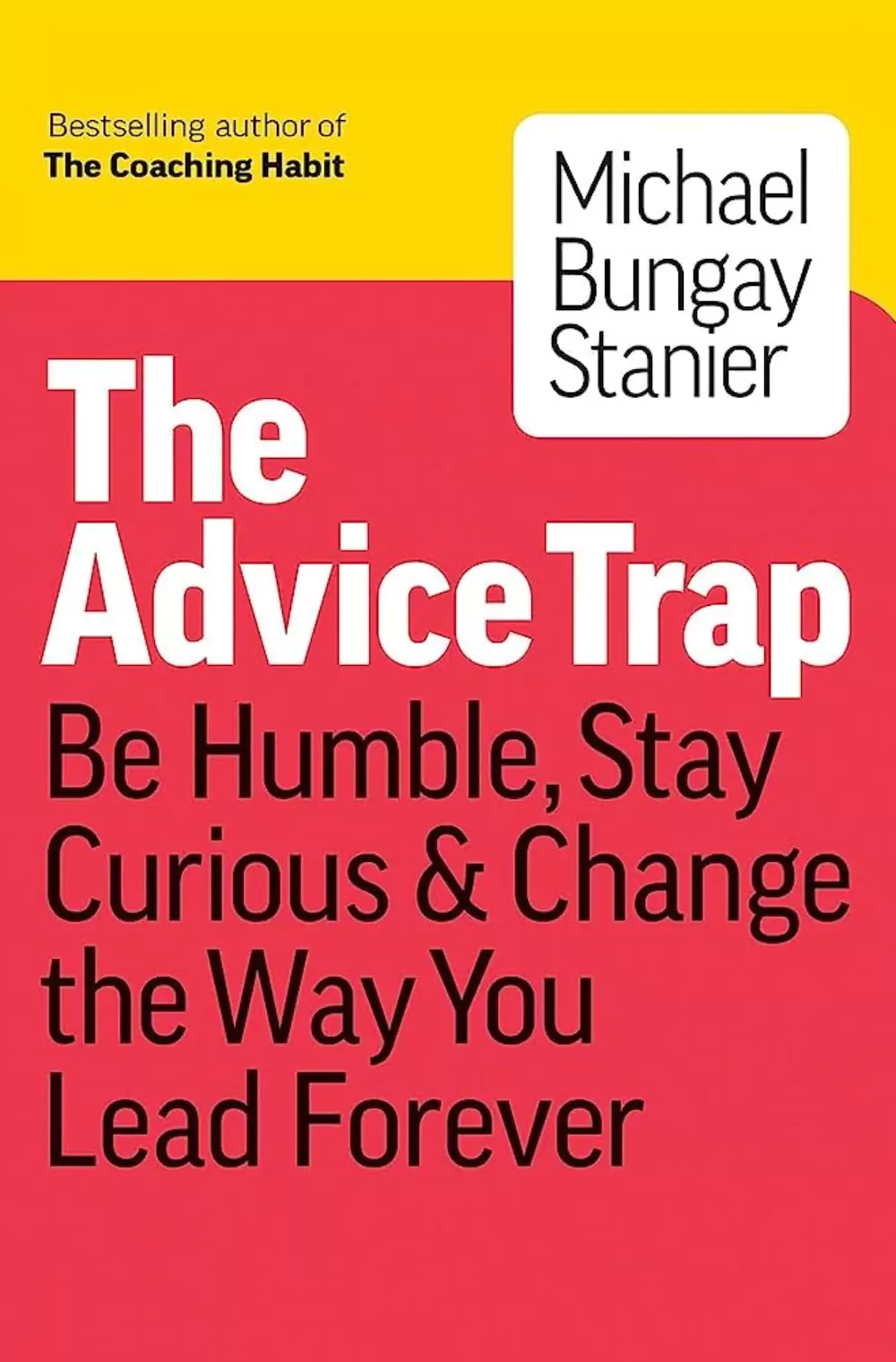 14. Burnout | Emily Nagoski & Amelia Nagoski
Picture this: you're sailing through an ocean of stress, burnout is looming on the horizon, and you're desperate for a lifeboat. In swoops Emily Nagoski and Amelia Nagoski's Burnout: The Secret to Unlocking the Stress Cycle, serving as your beacon of hope in this tempestuous journey.
This enlightening read does more than just decipher the science of stress, burnout, and emotional exhaustion. It equips you with the tools to navigate these choppy waters.
As a coach, you'll gain invaluable insight into the biological and societal roots of burnout and the proven strategies to help your clients break free from the paralyzing stress cycle. The book also offers a powerful perspective on understanding and handling stress—an essential skill for any successful coach.
Key Insight: You'll find deep insight into the science of stress and burnout and their impact on well-being.
What You'll Get: As the title hints, this is a practical toolkit for handling stress. And with a deeper understanding of the stress cycle, you can assist clients struggling with burnout.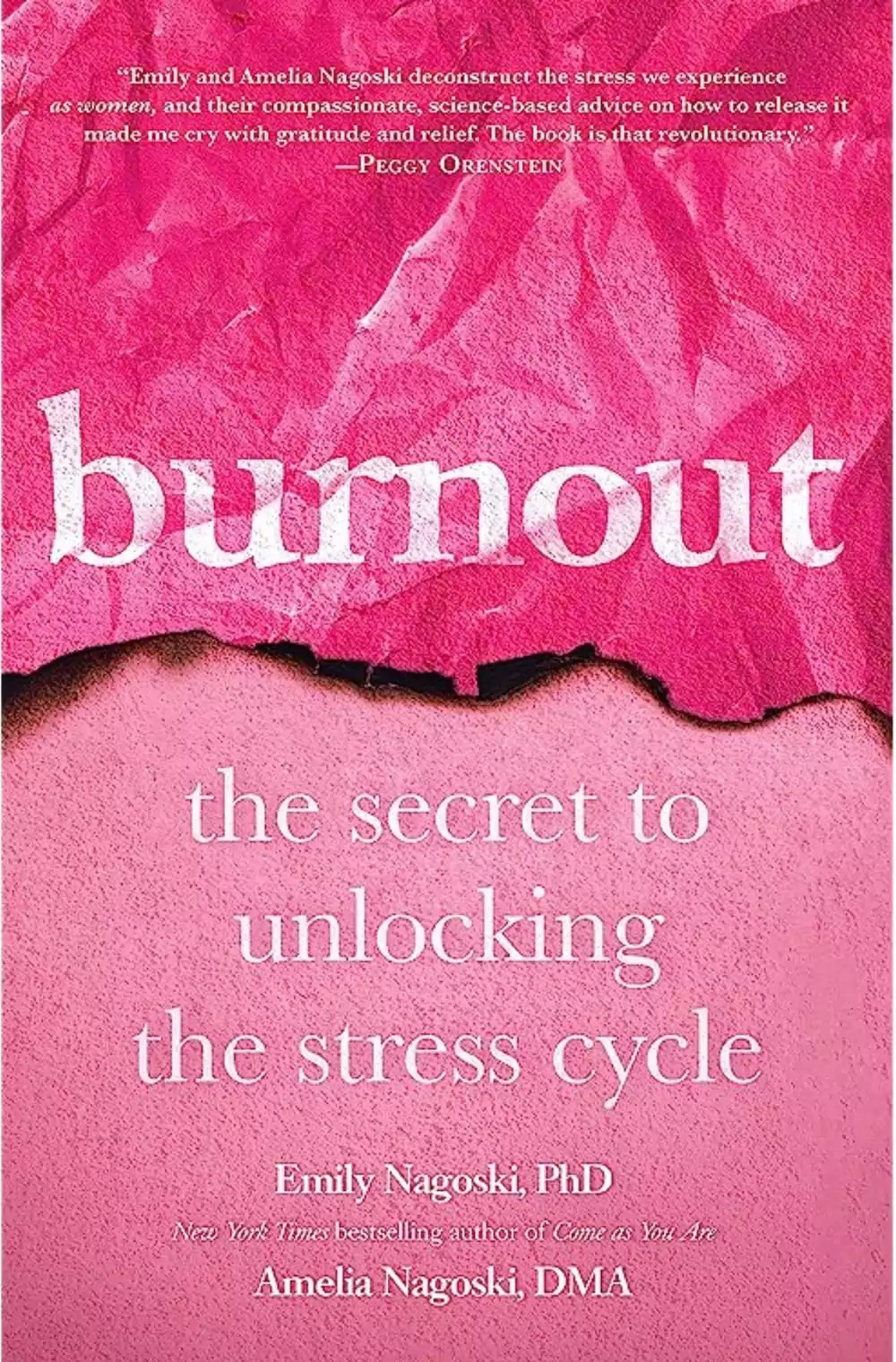 15. Chatter | Ethan Kross
There may be times when the voices inside your head seem like a constant chatterbox. That's when you know it's time to let Ethan Kross's Chatter: The Voice in Our Head, Why It Matters, and How to Harness It guide you towards inner silence.
This book is more than just a gateway to understanding your inner voice; it's a roadmap to gaining control over it. It's here that Kross, a renowned psychologist, breaks down the power of our internal dialogue and its influence over our feelings, actions, and overall well-being.
As a coach, this understanding of the human mind can prove invaluable. It is indeed one of the key life coaching skills, enabling you to guide clients on how to steer their internal conversations positively.
Chatter will make your clients' inner voice their ally. What's more, it will also amplify your coaching effectiveness.
Key Insight: You'll learn to discover the power of your inner voice and its influence on your life.
What You'll Get: There are tons of insights into controlling your internal dialogue. Additionally, you'll learn how to understand its impact on your actions and emotions. And with that, it can help you use it as a practical coaching tool.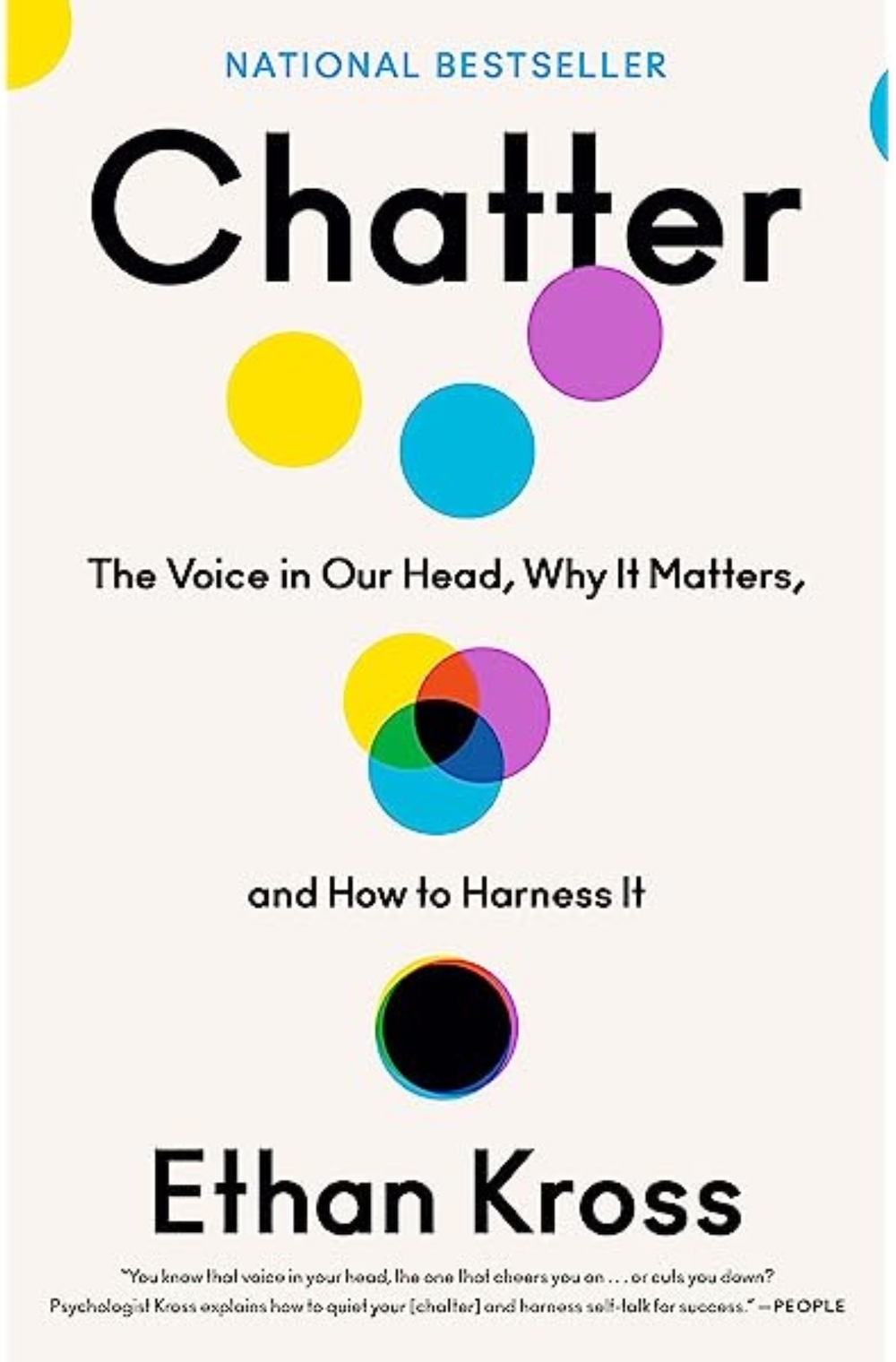 Ignite Your Coaching Mastery
The world of coaching is ever-evolving. And continuous personal growth is the key to unlocking your fullest potential as a coach and helping your clients thrive.
Whether it's business coaching books you're looking for or ones for life coaching, these reading materials are always a great choice to look for wisdom, strategies, and insights. They'll empower you to make a lasting impact on your coaching practice.
By immersing yourself in these best coaching books, you may just find yourself on a journey of self-discovery. And through their pages, you'll equip yourself with practical techniques and profound perspectives that will elevate your coaching skills to new heights.
You can also learn more about the impact of coaching by joining Mindvalley's Certified Life Coach webinar. You'll get to know more about the leading-edge strategies, mind shifts, and guidance that will inspire you into a coaching career that not only uplifts others but yourself as well.
As Ajit Nawalkha once said, "The most important part of being a coach is being able to coach." And Mindvalley can get you there.
Welcome in.
—
Featured image generated on Midjourney.