There's something empowering about defining your personal mission statement. It's like a declaration of your values, talents, and purpose all rolled into one.
A business, understandably, should have one. And you, as an individual, should do the same.
As the saying goes, you are what you do, not what you say you'll do. And your unique mission statement will affirm just that.
What Is a Personal Mission Statement?
A mission is your calling, North Star, purpose, or whatever you wish to call it. And when it comes to your personal mission statement, it expresses the core of who you are and what you're about in a sentence (or a few). Simply put, it's an action-orientated declaration of your purpose in life.
Keith Ferrazzi, best-selling author of Never Eat Alone, calls it "purpose-making" or "meaning-making." It's something, he adds, that all leaders do.
Think about the changemakers in the world — people like Greta Thunberg, Malala Yousafzai, David Attenborough, Neil DeGrasse Tyson, and so many others. They've made a name for themselves, not because they seek fame but rather because of the values expressed in their mission statements. In turn, it helps others to get inspired by it and find theirs.
The differences between mission and vision statement
Mission and vision are often used interchangeably, but each plays a unique role in shaping your life. As Miki Agrawal, social entrepreneur and trainer of Mindvalley's Zero to $100 Million Quest, describes, "The mission is like the 'is' and the vision is like the 'how.'"
These are the things you should consider when creating statements for both. Here's a closer comparison of the two:
A mission statement reflects how you want to achieve your vision. Essentially, it's a roadmap and describes what you do to get to your North Star. And according to Miki, it answers the questions:
What is your mission?
What is your "why"?
What are you doing this for?
Take education activist Malala Yousafzai, for example. Her mission through the Malala Fund is "to champion every girl's right to 12 years of free, safe, quality education."
A vision statement, however, is aspirational and gives you a direction. As Miki explains, it answers this question:
What are the actions that will drive this mission?
Going back to the example of Malala, her personal vision statement is for "every girl, every child, to be educated."
Your own statements can be just as incredible as Malala's. Just remember that both work in synergy — vision focuses on the future and what you want to become, whereas mission focuses on today and what you can do to get to your vision.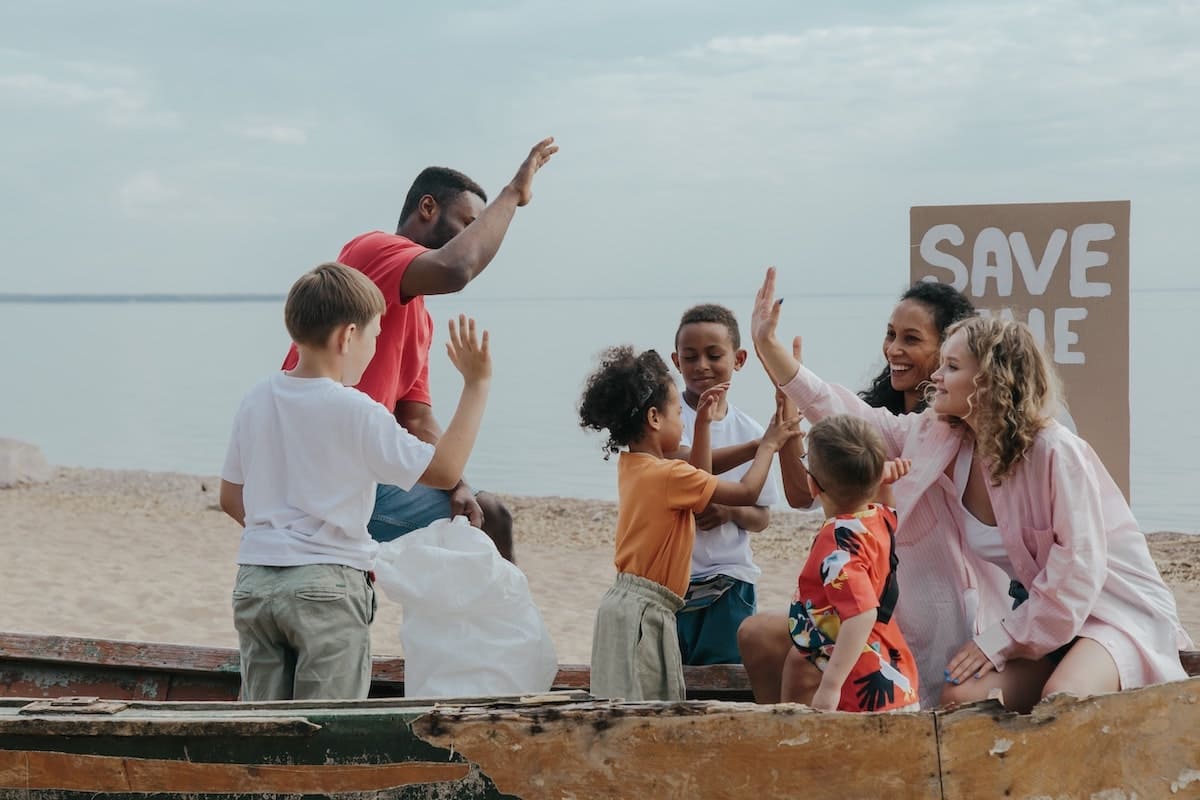 Why Is It Important?
Understanding what your mission in life is and declaring it as a bold, audacious statement is incredibly important. It helps with three main things:
Defines your goals clearly,
Allows you to focus, even amidst distractions and
Provides a clear pathway towards your vision.
It's very similar to the mission statements of companies. A 2018 systemic review in the Journal of Management & Organization suggests that these statements, if well created and implemented, "have an impact on the functioning of an organization."
So when it comes to a personal mission statement, it encourages you to be conscious of your actions, values, performance, and connections with those around you. And in turn, it will impact the success of your vision.
How and where to use your personal mission statement
It makes sense for a company to have a mission statement, but where in the world would you use a personal one?
You can absolutely do one for kicks. However, there are certain circumstances where having a personal mission statement can be handy.
Here are a few examples:
In your resume and cover letter. When you're looking at making a career change, it can show the recruiter your values and if you fit the company and culture.
In interviews. It can help when you're confronted with the dreaded "So…tell me about yourself." You can use a career personal mission statement as your pathos to explain to the hiring manager your motivations and long-term goals, as well as how you'd like to grow in the company.
Finding your purpose. It can help you identify what matters most, what your values are, and, in turn, help you find your "why."
Starting a business. You may have some great business ideas, but do they reflect your values? And are you passionate about them that'll help you carry through the rough waters? A personal mission statement will help you answer these questions.
Creating your personal brand. It can help people to easily understand who you are and what you offer.
Having a personal mission statement can be a useful tool. And as Vishen, founder of Mindvalley, says, "Nothing can make you as happy as living a mission-oriented life."
How to Write Your Personal Mission Statement: Tips From Mindvalley Experts
Conjuring up a statement can be easy. However, putting something down on paper that is meaningful and authentic can take some effort.
Here are tips from Mindvalley's experts to help get you started.
1. Look back to good and challenging moments
"I always find looking back is really powerful," says Keith, who's also the trainer of Mindvalley's Ultimate Leadership Quest. So ask yourself, "When were you in moments of flow?"
What were you doing? Who were you with? Why did you do it?
Answering these questions will help you recognize what events, actions, or people you surrounded yourself with that triggered excitement and passion in you.
Keith also suggests looking at times that were challenging. He explains that the things that drive you can come from times of pain. And oftentimes, it encompasses problem-solving; for example, Malala's mission was sparked by her own personal experience with the Taliban's ban on girls in Pakistan getting an education.
So ask yourself what events from your past impacts how you show up today. Keith explains, "These moments, they help you understand where your purpose and mission came from."
2. Write down all the things you'd love to do
Curate a vision board or write down all the things you think would be the coolest things to do, even if it's something that doesn't exist. For example, the caretaker of a private island.
Then, next to it, write down why you'd want that job. For example, being responsible for someone's island can give you the space to be away from people if you're an introvert. Or, if you love to dive, it allows you to learn about marine life.
"What you're going to find is that the 'why' column is more important than the job itself," explains Keith. "Because I want you to look into that 'why' for what your real purpose is and why you really want to be excited about showing up in the world."
3. Identify how to give back to others
"I believe one of the reasons our soul is here is to contribute to other souls," says Vishen, who's the trainer of the Be Extraordinary Quest. Your contribution to the world is what gives you meaning and why it feels so good.
"Giving social support — time, effort, or goods — is associated with better overall health," as written in a 2018 white paper by the University of Berkley's Greater Good Science Center. "Generosity appears to have especially strong associations with psychological health and well-being."
So identify how you'd like to contribute. Some common ways include direct giving, donating money or time, or volunteering. But this isn't all, according to Vishen — it can also be showing up as your best self, being kind or generous, or loving towards others.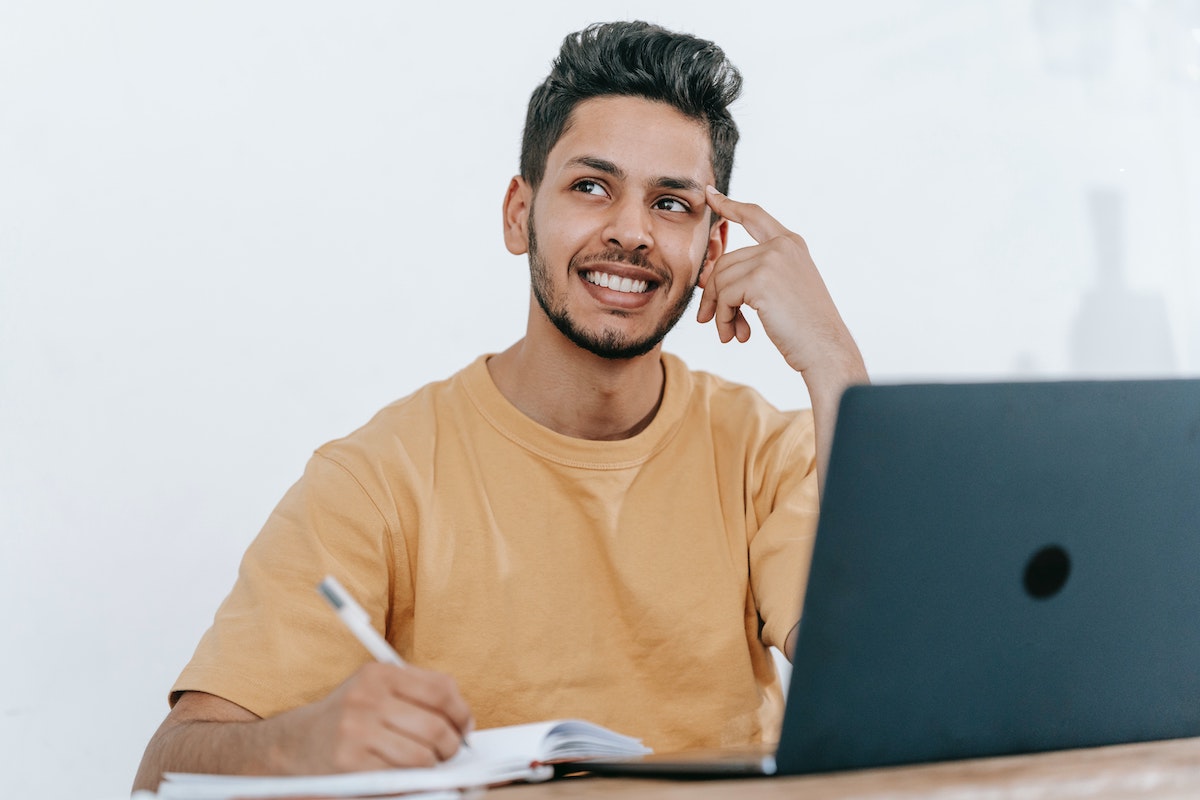 5 Personal Mission Statement Examples to Inspire You
Getting inspiration from others can help to kickstart your own creativity. Here are some North Star statement examples from Mindvalley trainers that can spark your own:
Vishen: To elevate the human experience by reimagining education, work, spirituality, parenting, and relationships.
Keith Ferrazzi: To serve extraordinary teams as they achieve great missions…And build deep friendships along the way.
Miki Agrawal: To use creativity and disruptive innovation to challenge the status quo and change culture.
If you're looking for personal mission statement examples for leaders, here are hand-picked ones from leaders you may know:
Sir Richard Branson, founder of Virgin Group: To have fun in [my] journey through life and learn from [my] mistakes.
Oprah Winfrey, founder of OWN: To be a teacher. And to be known for inspiring my students to be more than they thought they could be.
Arianna Huffington, founder and CEO of Thrive Global: To fix a "culture of burnout" in the workplace.
Elon Musk, CEO of Tesla: If something is important enough, you should try, even if the probable outcome is failure.
Walt Disney, founder of The Walt Disney Company: To make people happy.
Discover Your Great Mission
The golden question boils down to "how do you want to live your life?" If you're not yet sure what it is, that's okay.
If you need a little help, you can seek guidance from the experts at Mindvalley in their quests. Here's where you can start:
Ultimate Leadership with Keith Ferrazzi. There's always a need for an effective leader in this world, and Keith can help you get there. With his help, you can rapidly level up your capabilities of strategizing, motivating, and navigating your team to success.
Zero to $100 Million with Miki Agrawal. If you've ever wanted to build a high-impact brand and business, Miki's one of the best people to get guidance from. With her signature formula (the one that catapulted her brands, TUSHY, THINX, and WILD, into the limelight), you can learn all the strategies, frameworks, and inspiration to grow a meaningful brand.
Be Extraordinary with Vishen. If you want to level up to the next stage of self-mastery, this quest is for you. Vishen will help you look deeply into your own patterns and beliefs and provide you with the tools and insights to experience your life to its fullest.
If you're curious about their quests, you can sign up for a Mindvalley account and check out the first few lessons. What's more, you can be the first to tune into interviews with experts who can further help you find your mission statement or help you unfold it.
As Vishen says, "Your true greatness comes when you focus not on building a career but on finding your quest." And it can start at Mindvalley.
Welcome in.