Goal Chart – A Visual Representation Of All Your Dreams
Very few know how to take purposeful effective intelligent action towards their goals every single day.

-Jon Butcher, Author of Mindvalley's Lifebook Quest
The reason so many people struggle with their goals and objectives has nothing to do with their motivation or follow-through. It has to do with a lack of structure.
But when you dedicate the time and effort to create your very own goal chart, what you need to do to achieve the life of your dreams becomes clear.
As a result, it's much easier to stay on top of your goals, day in and day out.
Here's how to create your own goal chart for daily motivation, drive, and lasting success.
What Is A Goal Chart?
---
Simply put, a goal chart helps you keep track of your goals. On a grand scale, the chart can act as your road map on the path to greater achievement and success.
Here are 3 suggestions for successful goal charts:
1. Simple goal chart
This chart actually requires some creativity on your part. You'll need a poster board, ruler, pen, and a few markers.
Put down your major goal at the top of the board. Outline rectangles underneath the major goal to make room for sub-goals. Arrange those sub-goals in hierarchical order.
Use the markers to fill in the rectangles as you complete the sub-goals. Soon enough, your goal will be within reach.
2. Post-it goal chart
Pick up a few post-its of different sizes and colors. Large post-it notes are for your big goals, and the smaller ones for sub-goals or objectives.
Place all the post-it notes on a poster board. Start from the big goals and move down to sub-goals and objectives.
It's important not to go overboard with colors and sizes to help avoid confusion. And when you accomplish a goal or objective, just remove the post-it from the board.
3. Apps
You can use apps like Excel to create a goal chart. You may find it much easier than the above methods since nowadays apps are always accessible. They allow for color coordination, hierarchical ordering, and more.
You can also link to a calendar and set reminders.

How Do I Create A Goal Chart In Excel?
---
Creating a goal chart in Excel is pretty straightforward.
Before you start outlining rows and columns in Excel, you might want to lay out your goals on a piece of paper. This gives you an idea of how many rows and columns you need.
Afterward, you can open a new Excel document and create a chart accordingly. Merge a few cells to accommodate all the goals and don't forget to order things hierarchically.
How do I make a goal list?
Before you start work on your goal chart, create a goal list.
Start by deciding what your major long-term goal is. Next up are the sub-goals which represent the key milestones toward the major goal. Ideally, the sub-goals should be complete with deadlines and measurable outcomes.
With the sub-goals done, you can proceed to define your objectives. Remember, these are things that you need to do to reach each sub-goal. They should have short-term deadlines and you can spell out precise actions.
For example, if your sub-goal is to workout more, a few actionable objectives might be scoping out your local gyms and starting a membership.
The final takeaway
Designing a goal chart can be a fun and creative experience. You can use a physical design, like a goal chart or vision board, or you can opt for an app to track your goals and progress.
At any rate, getting clear on your short and long-term goals can be rewarding in and of itself. So, start with a goal list to find out what matters most to you in your life.
---
Gain Instant Clarity On What You Really Want In Life – And Have It All
There's a reason that so many brilliantly talented, naturally creative, intelligent and capable people never reach their potential, and it is, quite simply, a lack of direction.

Even if you have a vague goal in mind, you still need a plan, a process to get you there.

You can have the most expensive, fastest car in the world, but if you set off without a clear idea of where you're going, then the rusty old Beatle with a map and compass will beat you there every time.
If You're Ready To Experience The Extraordinary Life Design System That Gives YOU The Power To Author Your Ultimate Life, Then Join Jon & Missy Butcher's Free Masterclass

Where You will Learn:

✅ Are you stuck on the hamster wheel of life, instead of rushing towards your fullest potential? Discover how to escape the 3 soul-crushing reasons most people unknowingly cheat themselves of their greatest lives.

✅ Do you always set goals and rarely achieve them? It's not your fault – traditional goal-setting is seriously incomplete! Discover how Lifebook empowers you to rapidly and consistently take charge of your life, and realize your every dream.

✅ Experience the 'Instant Clarity' exercise: a powerful visualization exercise that guides you through your ideal day – and gives you instant clarity on who you really are, and what kind of life you really want to be living.
Step Into The New Year With A Crystal-Clear Vision For Your Ultimate Life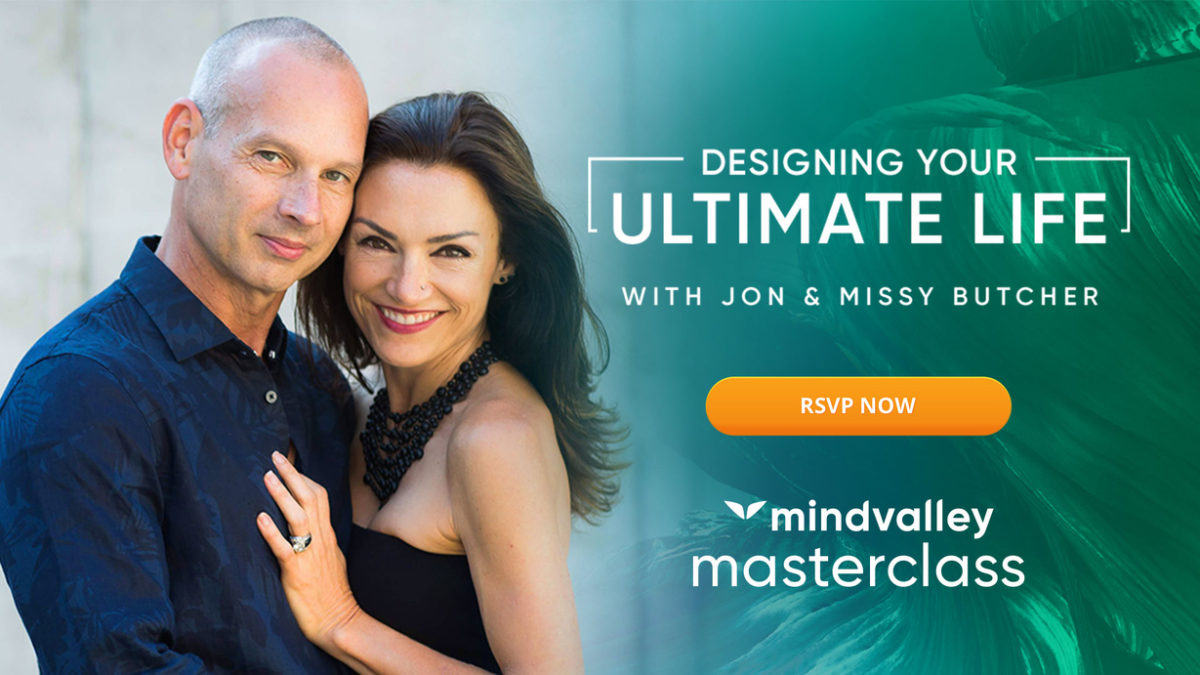 What kind of chart would you like to make? Share your thoughts below.