IQ, or intelligence quotient, is a number that represents certain aspects of an individual's cognitive skill. It essentially measures your ability to apply logical reasoning and to solve problems.
The way IQ is measured depends on how you perform on a specific test compared to others of your age group. So, understanding the average IQ score by age is an important distinction to make.
What is intelligence? How do you know if you're a smart person? Well, let's have a look at how IQ scores are calculated and how average IQ score by age can differ.
How Are IQ Scores Measured?
---
According to Dennis Garlick of the UCLA Department of Psychology, IQ test's score is based on a formula: child's mental age divided by their chronological age and multiplied by 100.
100 is the average score for most IQ tests.
The number of questions answered correctly on a test — also known as the raw score — is averaged for children of varying ages. That score is then compared to the averages to determine a child's average IQ score by age.
IQ tests measure several cognitive abilities, including spatial reasoning, fluid reasoning, and verbal intelligence.
Let's have a look at a practical example of how to calculate an IQ score and what scores are considered poor and superior.

What Is The Normal IQ Of A 12 Year Old?
---
If a 10-year-old child's raw score on their IQ test was the same as that of the average 12-year-old, that child would be assigned a mental age of 12. And if we were to calculate that child's IQ level using the formula above, we get:
Mental Age/Chronological age multiplied by 100 =
(12/10)100 = 120
Now, if we were to measure the IQ score of a 15-year old with the same mental age, we would get:
(12/15) = 80
Keep in mind that both children have the same raw scores on their IQ tests but the IQ score differs because of their different ages.
What IQ should a 14-year-old have?
The purpose of these tests is to compare children with others of their own age to get a measure of relative intelligence. This way, a child's absolute intelligence increases when their brain matures at the age of 16.
What IQ score should a 14-year-old have? Well, should and shouldn't are dangerous words to use when it comes to IQ. Generally speaking, IQ scores for 14-year-olds range from 95-105. But anything outside this range is also perfectly acceptable.
We need to understand how our minds work so we can work our minds better.

— Jim Kwik, Author of Mindvalley's Superbrain Program
Is 120 a good IQ Score?
Any IQ score of 120 and above falls within the gifted range.
That said, there's really no so thing as a "good" or "bad" IQ score.
Why? Because IQ is such a narrow measure of cognitive ability and doesn't truly reflect the abilities of the mind being measured.

What Is The Normal Range For IQ?
---
When it comes to grasping the average IQ score by age, the range definitely varies.
There are a number of different IQ tests that are administered by licensed psychologists. There are also a series of subtests that are designed to measure language skills, mathematical abilities, memory reasoning and so on.
The most common types of IQ tests include:
The Wechsler Adult Intelligence Scale for Adults
The Wechsler Intelligence Scale for Children
The Kaufman Assessment Battery for Children
The Cognitive Assessment System
The Differential Ability Scales
For these tests, any score between 80-119 is average. IQ scores that are 80 or below are below average. The range between 120–129 is well-above-average. And any score in the 130-145 range is superior.
What's important to remember about IQ tests is that they're only capable of measuring a narrow set of cognitive abilities. And new research in this field has revealed that we may actually possess up to nine different types of intelligence. And you can develop each of them by learning and improving your brain functions.
---
Do you have trouble remembering names?
Maybe you struggle to remember important dates or even basic facts and figures you need for a presentation?
If you do, don't worry - it's a common problem.
But what's also common is the
myth
that some people are just born with good or photographic memory, while the rest of us just have to struggle.
The truth is, memory is just like a muscle - you can train it to be
stronger
.
Whether you're a working professional looking to learn new skills, a student cramming for exams, or even just a senior who's looking to stay sharp - there are techniques you can do to actively and permanently improve your memory.
If You'd Like To Tap Into This Secret Power You Didn't Know You Have…Then Join Jim Kwik, Peak Performance Expert And Memory Guru, In This FREE Masterclass
From it, you'll also learn:
✅
The biggest lie we've all been told about our brains
that's holding us back from our potential. Contrary to conventional wisdom, your memory actually isn't fixed. Once you realize how much control you have, you'll begin to discover what you're truly capable of.
✅
10 powerful mental hacks you can apply to unlock your inner super learner
. Small tweaks in these areas could make the difference between being someone who's forgetful, to someone who has near-perfect memory.
✅
A powerful memorization technique
you can use in any situation. You'll be able to deliver a speech without having to use your notes, and even remember your entire grocery list without having to write it down!
Register Now To Discover Powerful Hacks To Unlock Your Superbrain (Feel the results in 1 hour)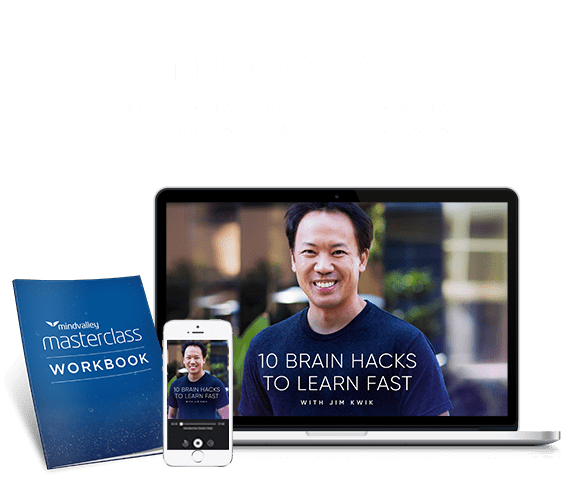 Discover how to activate your Superbrain, in a powerful Masterclass that will transform the way you think, learn, and live.
Choose a date and time below to tune in to the broadcast in your own local time zone.
[blink_amp_form webinarid="5750669740081152"]
---
Have you ever taken any of the intelligence tests mentioned above? Share your experience in the comments below!