If there's one great thing about the internet, it's that you're bound to encounter spiritual quotes that resonate deeply. But why do some stick with you more than others? Simply, it's the depth and authenticity of the message they carry.
On this list, you'll find carefully chosen words from the trainers at Mindvalley alongside timeless sayings from spiritual experts from around the world. And it's their spiritual quotes that can help you move from a quick boost of inspiration to a deeper personal transformation.
The Most Viral Spiritual Quotes
Scroll, scroll, scroll, and all of a sudden—boom—a spiritual quote catches your eye. It's as if it's on purpose like it was meant for you.
They don't just resonate with your feelings; research shows they can also boost your self-confidence. Because that's the impact spiritual quotes have.
Each one carries a profound message and wisdom, diving deep into the heart of your spiritual intelligence.
Here's a handpicked list:
1. "The wound is the place where the Light enters you." — Rumi, 13th-century poet
2. "Many truths about ourselves will be discovered in consciousness directly or not discovered at all." — Sam Harris, neuroscientist and philosopher
3. "Life does not happen to you; it happens for you." — Jim Carrey, actor and comedian
4. "In today's rush, we all think too much, seek too much, want too much, and forget about the joy of just being." — Eckhart Tolle, spiritual teacher and author
5. "Everything you can imagine is real." — Pablo Picasso, painter
6. "Your life is not about you. Your life is about everyone else's life you touch." — Neale Donald Walsch, author of the Conversations with God series and trainer of Mindvalley's Awaken the Species Quest
7. "First, you make your beliefs, and then your beliefs make you." — Marisa Peer, creator of Rapid Transformational Therapy® and trainer of Mindvalley's Rapid Transformational Hypnotherapy for Abundance Quest
8. "The happiest people on earth worked hard for their fulfillment. They didn't just have the most peak experiences, they had devoted their lives to having these experiences, often." — Steven Kotler, founder of the Flow Research Collective and trainer of Mindvalley's The Habit of Ferocity Quest
9. "Why not live now instead of someday?" — Nir Eyal, habit formation expert and trainer of Mindvalley's Becoming Focused and Indistractable Quest
10. "If you're not tuned into the energy world, you're only using about half of your human abilities." — Jeffrey Allen, energy healer and trainer of Mindvalley's Duality Quest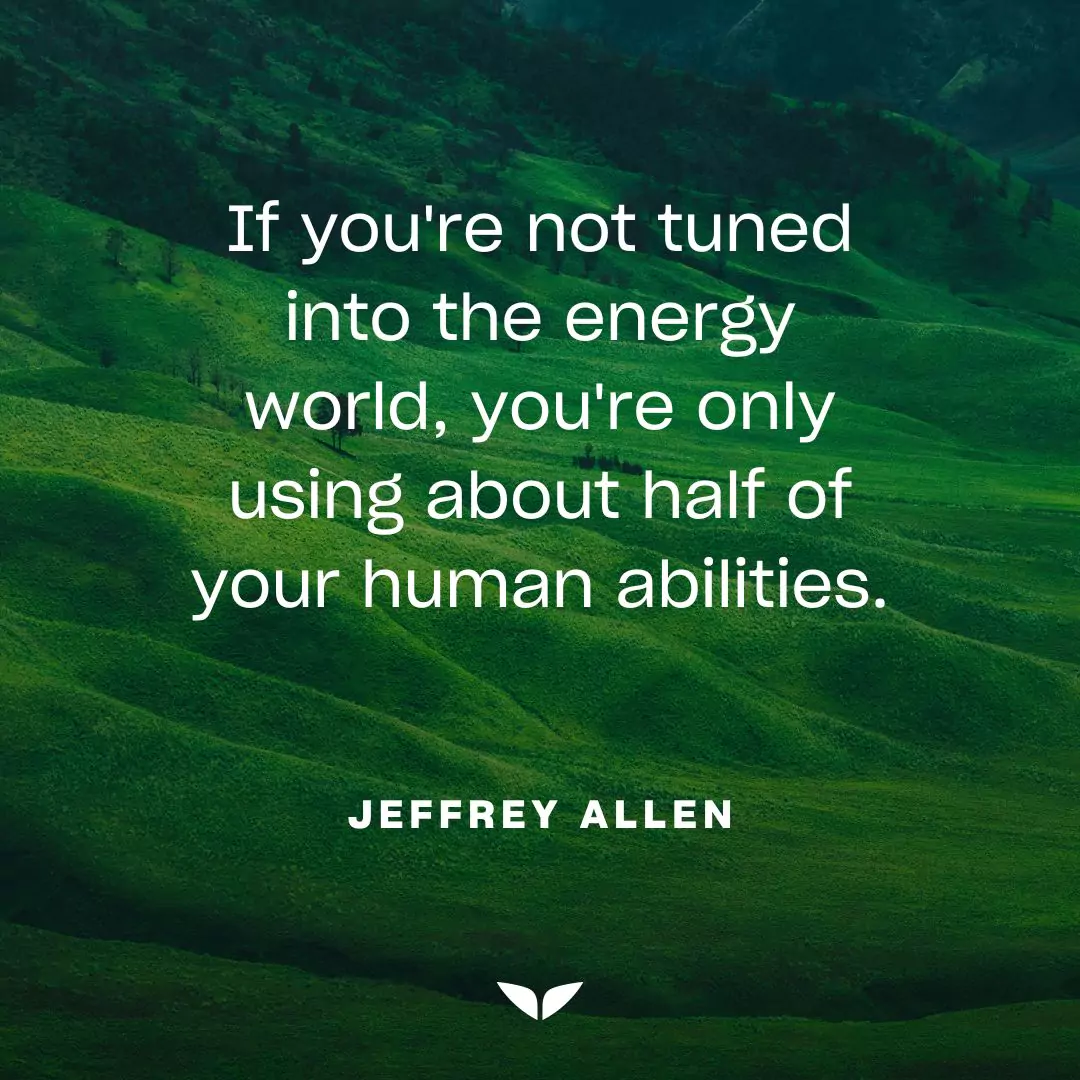 Spiritual Quotes About Life
Life quotes often serve as mini-guides, navigating you through daily challenges. And those that have the spiritual essence in it, however, go a step further. They merge the practical with the profound, steering you towards enlightenment.
Explore this list of encouraging quotes for your spiritual life:
11. "Life is what happens when you're busy making other plans." — John Lennon, musician
12. "To be yourself in a world that is constantly trying to make you something else is the greatest accomplishment." — Ralph Waldo Emerson, essayist
13. "In the end, it's not the years in your life that count. It's the life in your years." — Abraham Lincoln, 16th U.S. president
14. "Life is really simple, but we insist on making it complicated." — Confucius, philosopher
15. "We are all connected. We are all one. To know this intimately and deeply is to know all." — Deborah King, master healer and spiritual teacher
16. "Higher consciousness is about growth and compassion. It's about moving from separation to unity." — Vishen, founder of Mindvalley
17. "There is no we without an I. To become one with the divine is not to abandon the Self (as archetype of wholeness) but to realize that divine consciousness of who that Self really is." — Anodea Judith, chakra healing expert and trainer of Mindvalley's Chakra Healing Quest
18. "It's not about what you learn that creates positive change; it's about the daily choices you make and the daily actions you take." — Jon Butcher, trainer of Mindvalley's Lifebook Quest
19. "A myth we have believed throughout our lives is that we have to 'get' happiness, and if we can just get the external details of our lives right, we will be happy. This is not happiness; it is a form of enslavement." — Gelong Thubton, Buddhist monk and trainer of Mindvalley's Becoming More Loving Quest
20. "If you don't transcend your karma, the past will repeat itself." — Sadhguru, yogi and trainer of Mindvalley's A Yogi's Guide to Joy Quest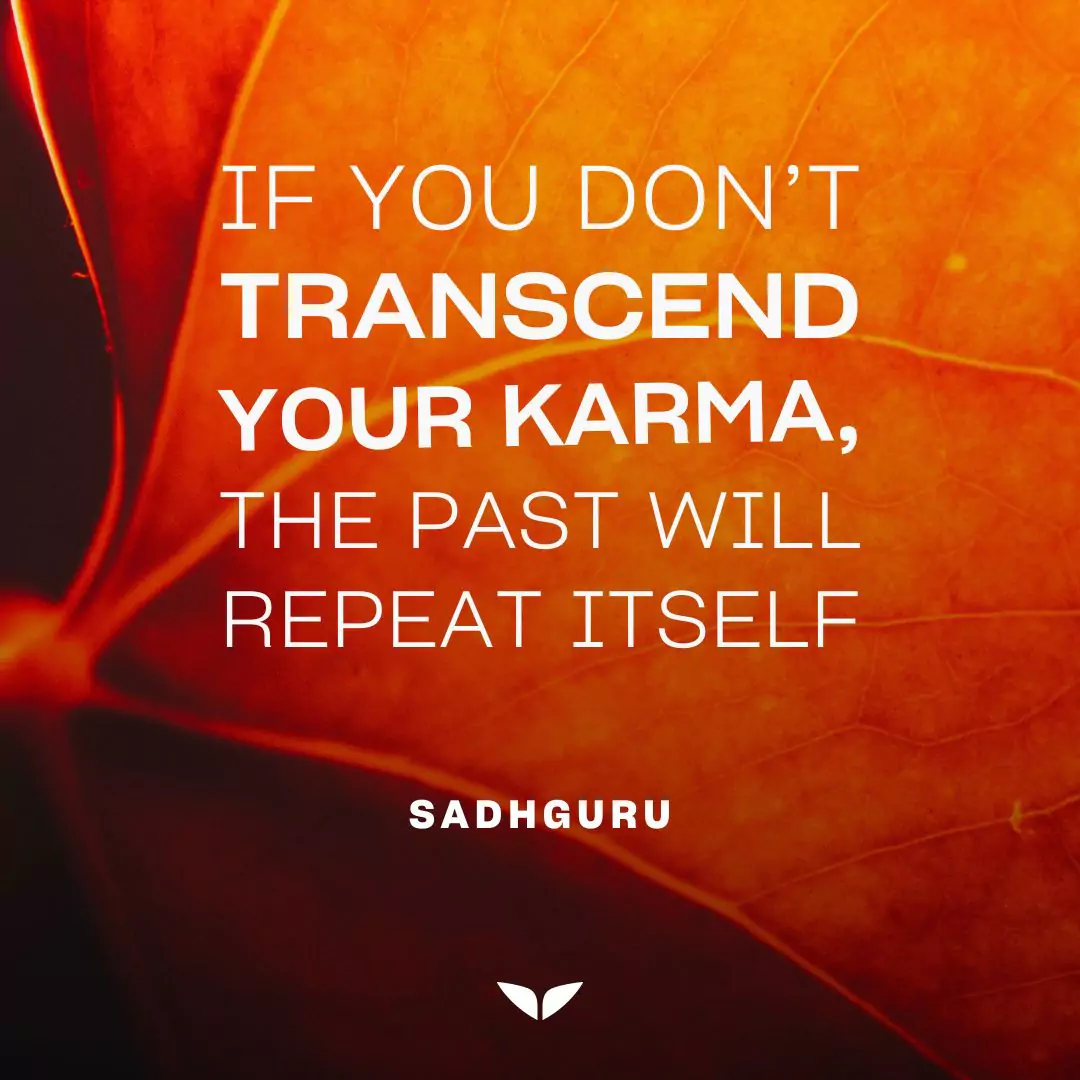 Good Morning Spiritual Quotes
Waking up to morning motivation quotes can set a positive tone for the day. But spiritual morning quotes? They're more than just words; they're beacons of hope that give your day purpose.
Here are some enlightenment quotes to get you started every morning:
21. "With the new day comes new strength and new thoughts." — Eleanor Roosevelt, former first lady of the U.S.
22. "Every morning we are born again. What we do today is what matters most." — Buddha founder of Buddhism
23. "Morning is an important time of day because how you spend your morning can often tell you what kind of day you are going to have." — Lemony Snicket, novelist
24. "Each morning we are born again. What we do today matters most." — Jack Kornfield, author and Buddhist practitioner
25. "Each day provides its own gifts." — Marcus Aurelius, Roman emperor and stoic philosopher
26. "Our happiness exists in one place, and that is inside of you; and it exists in one time, and that is right now." — Emily Fletcher, founder of Ziva Meditation and trainer of Mindvalley's The M Word Quest
27. "Build your life around your heart. Don't try to shove your heart into your busy life." — Sonia Choquette, intuition expert and trainer of Mindvalley's Sixth Sense Superpower Quest
28. "You can control your state, and when you control your state, you can master your life." — Niraj Naik, SOMA Breath® creator and trainer of Mindvalley's Breathwork for Life Quest
29. "Find that meaningful reason—your reason why—and then the greater consciousness system, your spirit guide, your higher self, is going to get on board with you to make these experiences happen." — Jade Shaw, out-of-body experience teacher and trainer of Mindvalley's The Art of Astral Projection Quest
30. "There's something really powerful that happens when you realize that you get to choose how you perceive your experiences." — Jennifer Partridge, emotional freedom technique (EFT) expert and trainer of Mindvalley's Tapping Into Emotional Mastery Quest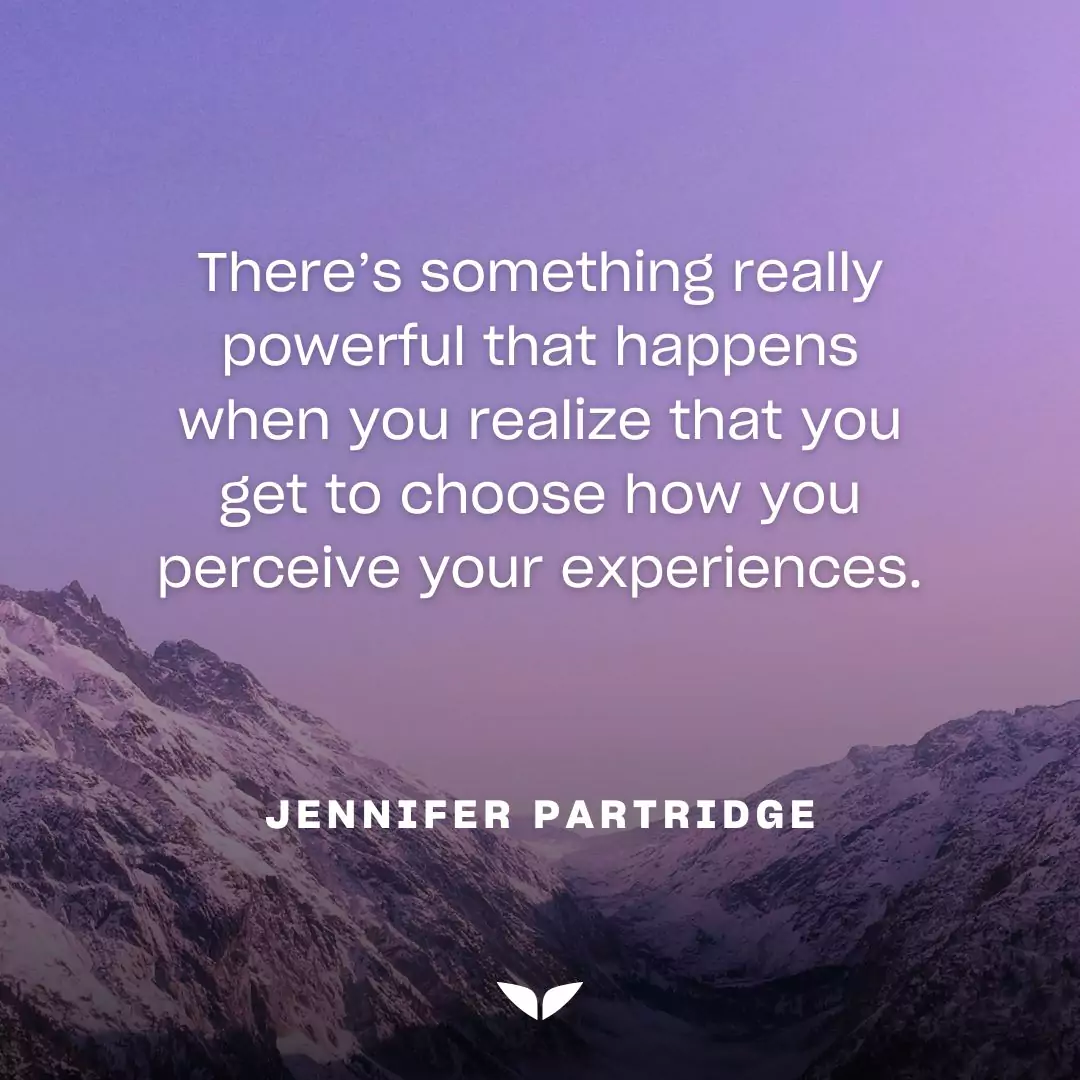 Spiritual Quotes for Women
Empowerment, resilience, and strength often define women's journeys.
Alongside quotes about hope, those who celebrate being perfectly imperfect echo this sentiment. And they offer both encouragement and a connection to the deeper spiritual essence within every woman.
Here's a list of quotes to get in touch with your higher self:
31. "A woman in harmony with her spirit is like a river flowing. She goes where she will without pretense and arrives at her destination prepared to be herself and only herself." — Maya Angelou, poet and civil rights activist
32. "The strength of a woman is not measured by the impact that all her hardships in life have had on her; but the strength of a woman is measured by the extent of her refusal to allow those hardships to dictate her and who she becomes." — C. JoyBell C., author
33. "She remembered who she was, and the game changed." — Lalah Deliah, writer and spiritual teacher
34. "I am my best work—a series of road maps, reports, recipes, doodles, and prayers from the front lines." — Audre Lorde, writer, feminist, womanist, and civil rights activist
35. "I'm not afraid of storms, for I'm learning how to sail my ship." — Louisa May Alcott, novelist
36. "The Universe has our back, yes, and our heart. The Universe has our heart." — Agapi Stassinopoulos, spiritual teacher and trainer of Mindvalley's Speaking with Spirit Quest
37. "Our deepest desire is to be received and loved as we are fully, including all parts that we shut down." — Rachel Pringle, embodiment coach and trainer of Mindvalley's Wild Woman Sensuality Quest
38. "Stop doing things that don't serve you. You deserve to be around people and places that make you feel like your best self." — Vanessa Van Edwards, behavioral investigator and trainer of Mindvalley's Magnetic Charisma Quest
39. "Too many people never get what they desire in their lives because they never actually claim what they want; they never actually get clear on what they're asking for, so in some ways we have to teach ourselves to dream again." — Regan Hillyer, energetic coach and trainer of Mindvalley's The Art of Manifesting Quest
40. "Only when you know what you are, you are capable of moving towards what you want to become." — Kristina Mänd-Lakhiani, co-founder of Mindvalley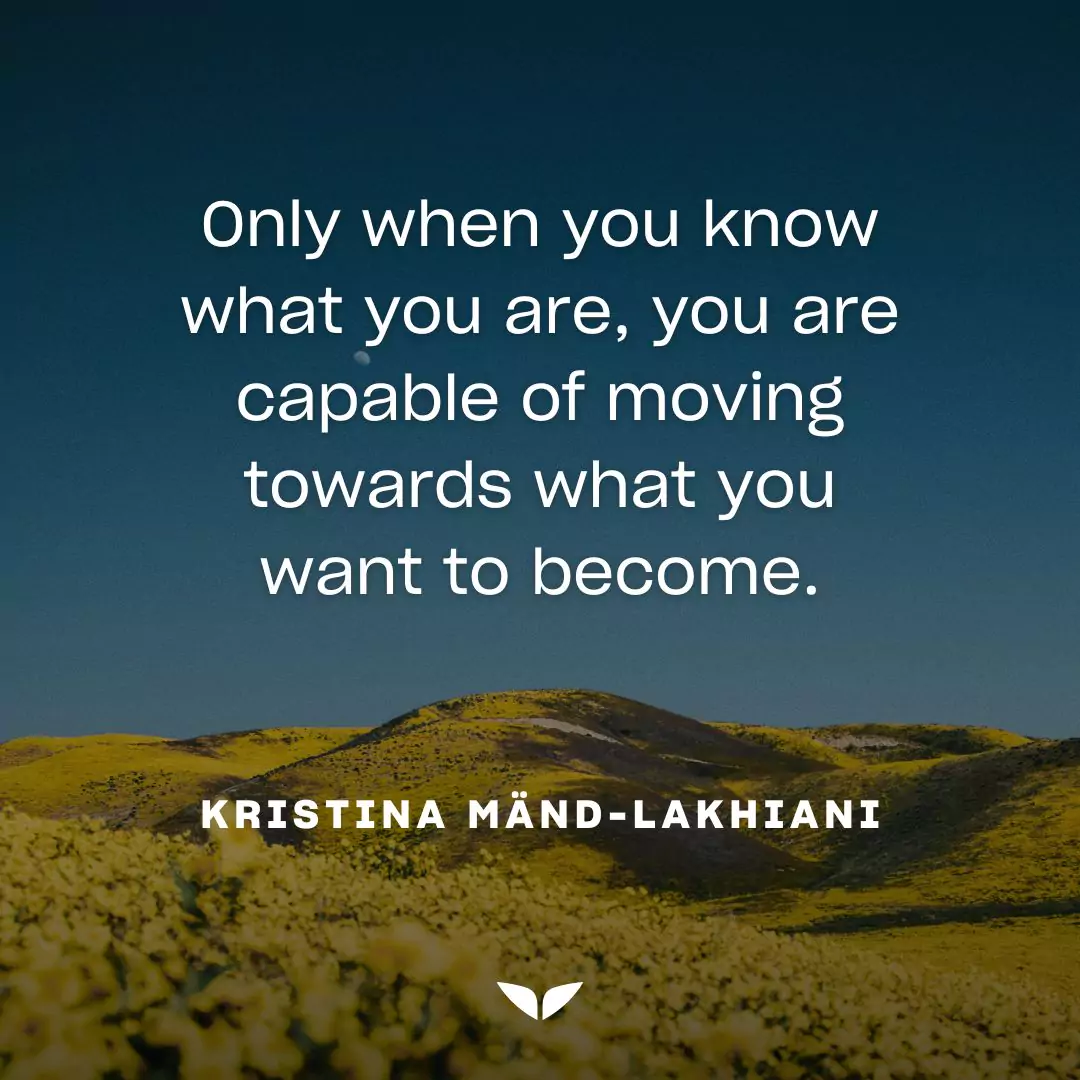 Spiritual Quotes for Healing
We all encounter bumps in the road. But positive spiritual quotes for healing serve as gentle reminders of hope, shining a light on the path toward a brighter tomorrow. They beckon you to tap into your spirit world, where inner strength and resilience reside.
Each word and phrase connects you to a realm beyond the immediate. In doing so, they urge you to believe, especially when times are tough.
Here are some great spiritual awakening quotes to push you along on your healing journey:
41. "The greatest healing therapy is friendship and love." — Hubert H. Humphrey, 38th U.S. vice president
42. "Although the world is full of suffering, it is also full of the overcoming of it." — Helen Keller, author and activist
43. "Time heals all wounds, but love heals them faster." — Matshona Dhliwayo, philosopher
44. "Healing may not be so much about getting better as about letting go of everything that isn't you—all of the expectations, all of the beliefs—and becoming who you are." — Rachel Naomi Remen, physician and author
45. "Healing takes courage, and we all have courage, even if we have to dig a little to find it." — Tori Amos, singer-songwriter and pianist
46. "The enlightened give thanks for what most people take for granted… As you begin to be grateful for what most people take for granted, the vibration of gratitude makes you more receptive to good in your life." — Michael Beckwith, trainer of Mindvalley's Life Visioning Mastery Quest
47. "Energy doesn't get destroyed—it transforms. Once you release it, it becomes the energy of creation and manifestation." — Juan Pablo Barahona (JuanPa), transformational leader and trainer of Mindvalley's Ultra Presence Quest
48. "Everybody can heal themselves. There is no exception to that." — Donna Eden, energy medicine expert and trainer of Mindvalley's Energy Medicine quest
49. "When you become a master at coming through problems, you are a master at untying knots." — Tim Storey, thought leader and trainer of Mindvalley's Magical Living Quest
50. "The mind of the man is the man. When you change the mind, you change the man." — Mahatria Ra, spiritual leader and trainer of Mindvalley's A Journey to Infinitheism Quest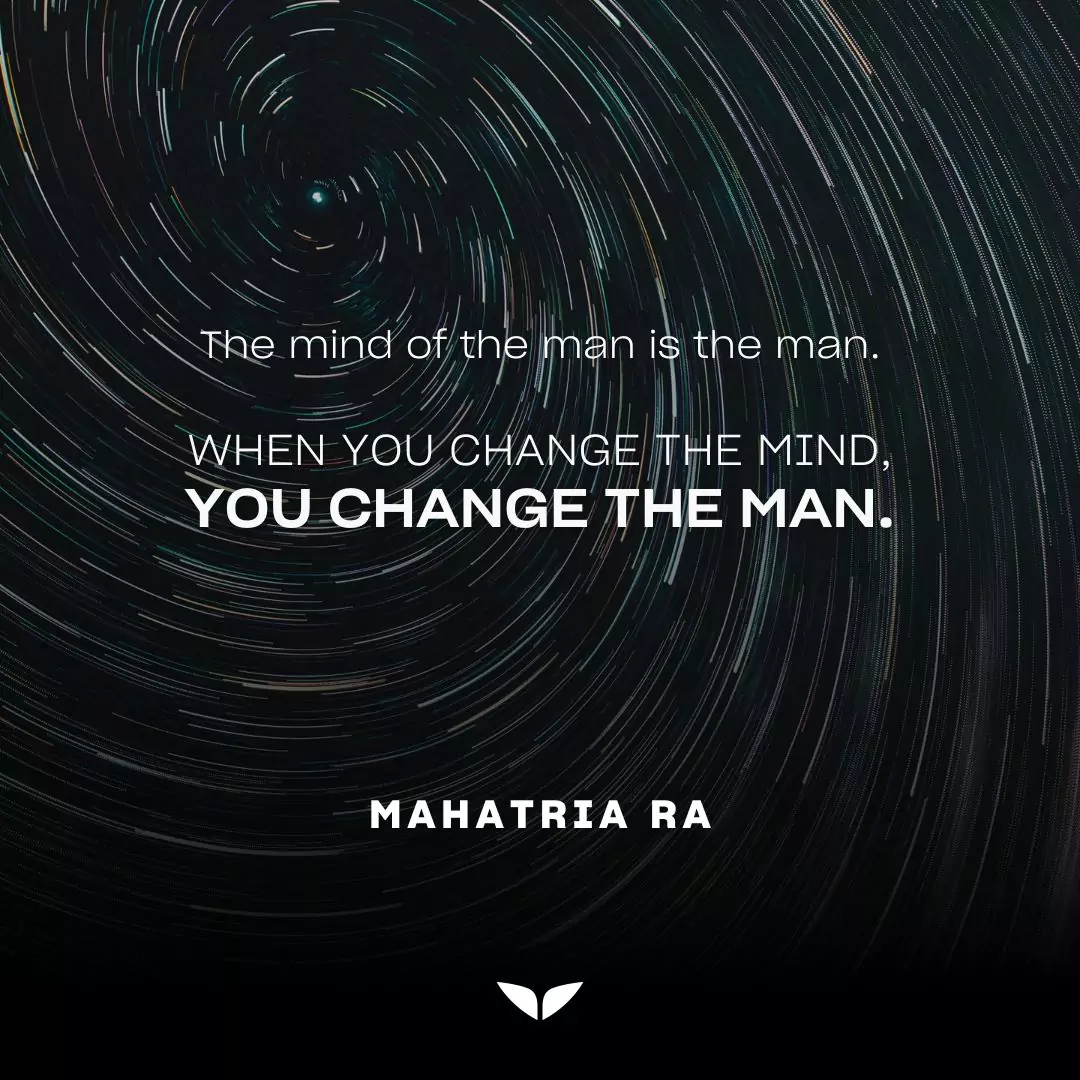 Discover New Paths to Spirituality
Spiritual quotes can absolutely give you that push on your journey when you need it. However, to really get into the world of spirituality, it's always best to learn from experts like the ones at Mindvalley.
With a free Mindvalley account, you not only unlock the initial lessons of various quests, particularly the spiritual ones, but you also gain access to four enriching daily meditations.
What's more, you'll step into the welcoming embrace of the Mindvalley community. Because the truth is, learning is always more transformative when done together.
Find your pace, explore your path, and step into your greatness.
—
Featured image generated on Midjourney.