Any change in life begins by setting objectives first. Personal goals can help you define what you really want, make a plan, take the first step, and then repeat until you start seeing results.
What a single personal goal can do for you has even more benefits.
When you set personal goals to improve your life, it gives you a direction in life, it gives meaning to your daily grind.
You have a reason to wake up in the morning, you have a path to follow and some work to do. That helps you to be satisfied with yourself and feel good at the end of the day.
It's a much better way of living than purposelessly wandering through life, and complaining about not succeeding in anything.
Personal goals also turn you into a more responsible individual.
By staying consistent with one objective, you build discipline, gain focus and use these new skills to manage your time and life better in general.
Now that you know why goal setting is so crucial, let's see some examples of personal goals you can set for a better you:
Personal Goals That Can Improve Your Life
No matter what comes to mind when you actually set some time aside and ask yourself what you want, you should think it through.
One of the main reasons why people don't reach their goals is that they're not setting the right ones.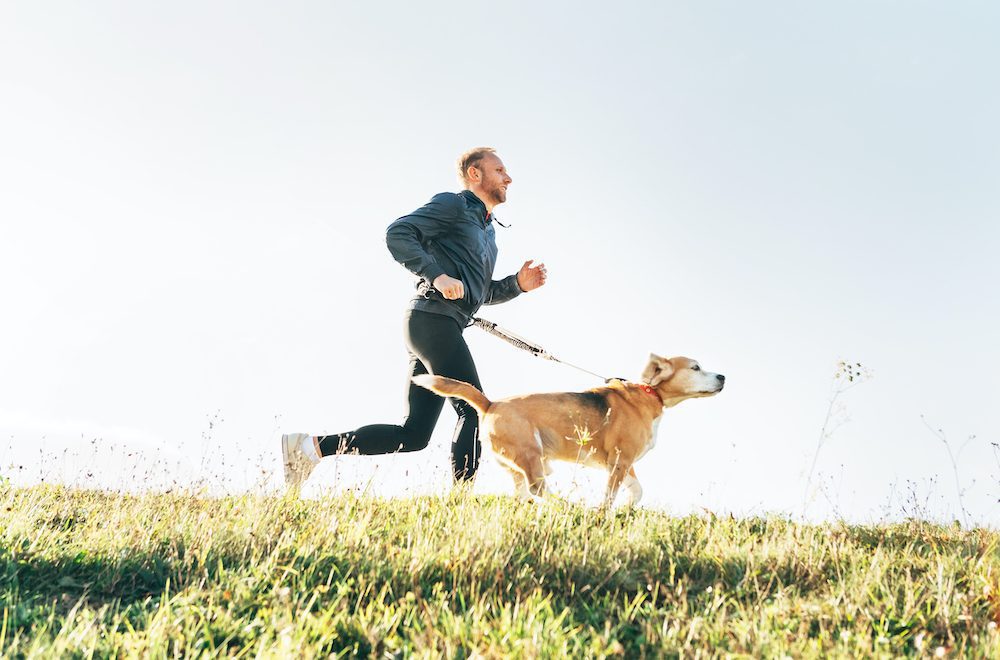 Don't make that mistake and waste time going after something that won't eventually make you happy, even when achieved.
Let today be the day you assess where you are right now, and try to describe where you want to be a year from now in detail. Create a picture of the ideal day, who you want to be, what you want to be doing, who else you want around, etc.
Visualize it and see how you feel about each aspect. If something doesn't excite you, or won't actually make you feel better or be more successful, maybe it just sounds good but is not worth pursuing.
Make sure you write down 1-3 specific personal goals right now so you have something to work with from here on.
When defining each, use the S.M.A.R.T. technique.
When you're done with this key exercise, you'll feel like you're getting closer to not just creating a vision for a better life, but to actually making it happen.
Now, let's see some examples of such personal goals that will always lead to progress in all other areas too:
How to Start Goal Setting
1. Start getting things done
Productivity is one of the most important skills you can build. Here's why:
First, you can stop keeping yourself busy with pointless activities all day, and work on the right tasks instead. That happens by carefully examining how you're currently spending your time and then removing the things that don't get you closer to your goals.
Once you do this, you'll reclaim some of your time and will be able to invest it into what matters the most. Such as time spent with loved ones, doing things you enjoy, starting a business, traveling, or else.
Some specific personal goals you can set that will eventually lead to mastering productivity, are these:
Start waking up earlier and use your morning routine to plan the day, get ready for it, and organize things
Find what makes you procrastinate, get to the bottom of this, and do something about it in order to become more action-oriented
Prioritize by working only on things that are important and lead to progress, and be okay with saying 'no' to anything that's not valuable enough
Track anything you do
Keep lists
Don't overthink something, just get to work by writing down the first steps
Surround yourself with other people who are ambitious and productive
Analyze your day every evening. And do a review of your week too. See what makes you unproductive and eliminate it. Make the necessary small changes in your daily routine in order to achieve the personal goal of becoming more productive
2. Embrace mindfulness
Setting such a life goal will make you enjoy every minute of every day.
The truth is, most of us live hectic lives and miss out on what's in front of us.
We're always doing something, or distracted by outside factors. There are often so many thoughts swirling around in our minds even when we're relaxing or trying to get to sleep. So we are rarely present. And being in the moment is the only way to find meaning, take action and be happy.
When setting your new, awesome personal goals, think about this:
How can I slow down? What can I do to appreciate what I have and be more conscious of anything I do?
Here are some ideas:
Meditate
Count your blessings
Manage your time better in order not to be in a rush. Use the extra minutes here and there to take a few deep breaths and just notice what's around you.
Don't be a perfectionist and accept anything you are, get or see as the best for this moment. That's how you'll find yourself living in abundance soon.
When socializing, be fully there. Don't expect the person to behave in a certain way, don't bring back stuff from the past, and don't interrupt. Practice active listening and thus form a deeper relationship.
Get inspired: ClassPass Founder's Rules on How to Set Goals & Crush Them
3. Travel solo
The most challenging things also turn out to be the best decisions we take in life. So it is with personal goals like this.
Traveling is a tool for self-improvement, spiritual development, building discipline, meeting fantastic individuals, gaining confidence, and seeing things from another perspective. If you decide to do it solo, even better.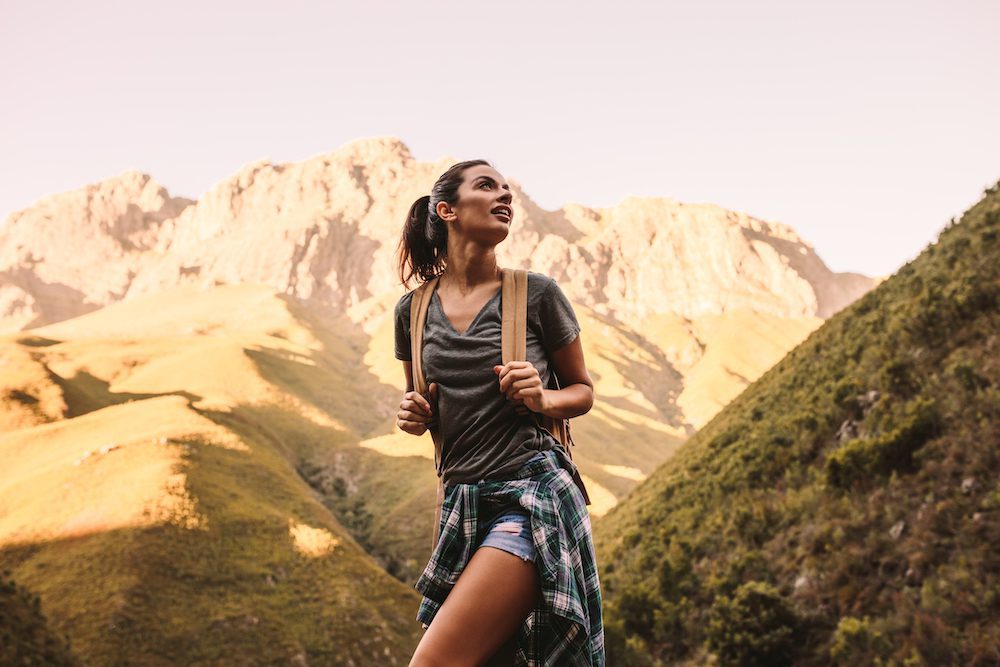 It's scary, it's uncertain, it's something you can't prepare for. And that's exactly why it should be part of your list of goals in life.
So, the next time you're on your laptop and have some free time, do serious research. I mean, spend an hour checking out travel blogs, possible destinations, and details about the culture there. Even check flights.
Then, the day after that, plan when you can go, what your budget is, what you need to get done before that (things to buy that you'll need in that exact country, documents you need to fix if something is expired or you don't have it, etc.).
The further you go, the better. The sooner it is, the less chance you'll have to overthink and imagine what can go wrong.
4. Start exercising
You might have heard that one before, but this time consider it because of this. For a start, making exercise a permanent part of your life means starting something new, taking up a new hobby, and developing a new habit. All these are fantastic examples of personal goals and they are all a result of getting more active.
Then, there are the actual health benefits. The only way to understand what regular exercise can do for your mind, body, and soul is to give it a try.
Expect clear focus, getting in shape, increased strength, nicer looks, toned muscles, energy throughout the whole day, better sleep, and more.
Together with that, you build character that you can later use with your next goals in life. You also believe in yourself more and are ready to try some things that scared you before.
Make sure you start exercising soon to feel all these benefits and improve your life significantly.
5. Get rid of toxic people
Are there people in your life that are draining your energy, instead of boosting it? Do you often communicate with complainers, negative individuals who judge anything you do or even discourage you from trying new things?
They shouldn't be a big part of your life anymore. Such personal goals require tough choices, but for a good cause. It might mean ending a relationship if it's going nowhere. It may also mean seeing childhood friends less and less often if you realize they are ruining your chances for success.
The people you're surrounded with, if chosen wisely, can help you reach all your goals in life and make the process easier.
So, once you do something to remove the toxic ones, replace them with like-minded and positive souls that will inspire you to be your best.
What's Stopping You From Doing Goal Setting Right?
Have you failed to achieve your personal goals in life in the past? If so, why?
Analyze that to make sure you do it right this time and avoid making the same mistakes.
Start with one of the personal goals in the list above, and only move on to the next when you see progress.
Change happens slowly, but that's how it remains permanent.