Vishen Lakhiani, along with several Mindvalley employees and their partners, took the 90-day WildFit Quest. This was their experience. It went beyond just losing fat and reshaping the body…
How To Adopt A Healthier, Happier Lifestyle
---
Vishen Lakhiani, the founder of Mindvalley, got invited to join Eric Edmeades' WildFit Program on March of 2016.
Vishen had just turned 40 and knew that his health and physique were decent but nowhere close to where he'd hoped he'd be. The results he experienced under WildFit were so transformative, he asked Eric to bring the program to the Mindvalley platform.
3,000 people have now taken our WildFit Quest, including 120 Mindvalley employees and their significant others.
In this video, Vishen, Jason, Crystal, and Gareth, all of whom work at Mindvalley share what they experienced. The stories here are remarkable. Gareth for example dropped 51 pounds and saw his life change dramatically.
And this was done purely by changing their behavior and attitudes toward food. No exercise.
Many health and fitness trends work against — instead of with — the biology and psychology of human beings.
Watch the video to hear:
(1:11) — How WildFit permanently shifted three families' attitudes on aging, nutrition, and fitness:
(4:48) — Why WildFit can help all of your family members (including kids) adopt a healthier and happier lifestyle;
(6:35) — How the special structure of this Quest supports your continued progress towards your health and fitness goals.
---
Why Diets Don't Work
The idea that modern diets improve your health is a myth.
When we go on diets, we expect to radically change our life. We want to feel healthier, happier, and fitter.
Unfortunately, that's not what ends up happening most of the time: 95% of people who went on diet programs say it didn't work for them.
The problem is, these people were duped into the
diet myth
.
The diet myth is the idea that to be healthy, you need to eat less, or focus only on a specific food group.
But those restrictions create problems of their own. They don't address the real problem – the fact that we're not getting all the nutrition our bodies really need.
If you want to develop true, lasting health, then join Eric Edmeades , the creator of WildFit, Mindvalley's most successful diet program in this FREE masterclass, where you will learn:
✅
Uncover the true definition of the word 'diet'.
When you understand this simple fact you'll realize why most diets don't work and what you should do instead to reclaim your health and correct your weight.
✅ Discover the
new health paradigm
Vishen Lakhiani used to get slimmer, fitter and stronger in his 40s than he was at 27,
in just 8 weeks
— without changing his exercise routine or calorie restriction diets.
✅ The
simple science behind why we eat what we eat
, and a simple trick to
curb your cravings
and rewire your brain to eat healthy.
Sign Up For The Masterclass Below: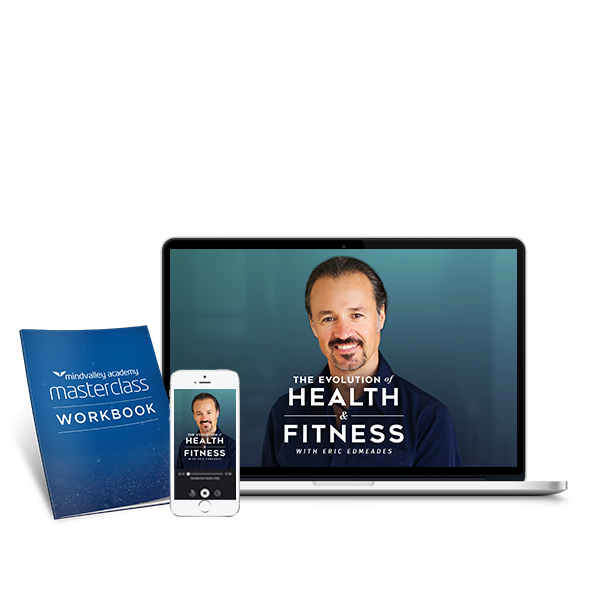 Eric Edmeades Teaches The New Paradigm Of Easy and Effective Health Transformation
Choose a date and time below to tune in to the broadcast in your own local time zone.
[blink_amp_form webinarid="5011753021997056"]
---
What's your biggest health-related challenge? Share in the comments below.