Guess what happens when you inject love into the workplace? Love Week is one of the most exciting traditions we have at Mindvalley — and for good reason too.
What Is #LoveWeek?
Several years ago, Mindvalley decided that Valentine's Day shouldn't just be one day just for lovers. It should, instead, be an entire week where everybody gets to experience a little appreciation. . . at work.
So, Mindvalley did an experiment — what would it look like if we injected a whole lot of love into the workplace?
After all, why shouldn't the place where we spend the majority of our waking hours be filled with more connection, joy, and happiness?
So we decided to run a week-long experiment of anonymous gifting, love, and kindness among all our employees.
When you make love and care a part of your company culture, you create an environment that encourages and enables employees to bond and connect with each other.
Here's how we implemented it.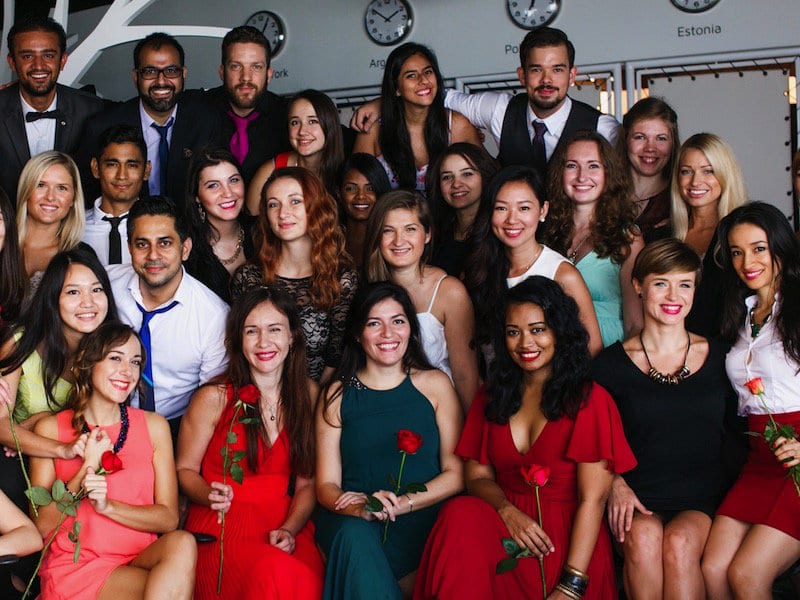 How We Conducted Love Week
Love Week usually takes place the same week as Valentine's Day— for five days of amazing giving and receiving at the office.
Before Love Week starts, everyone draws a name of someone that they'll be a "Secret Angel" to for Love Week without revealing their identity.
Each person plays a "secret angel" and "a human" to somebody — read below for more guidelines on how to bring Love Week to your workplace.
The result of bringing so much love into the workplace was extraordinary. Productivity among our employees sky-rocketed.
Since sharing Love Week with the world, many companies all over the globe have joined us in this awesome tradition.
And we want you to get your company to join in.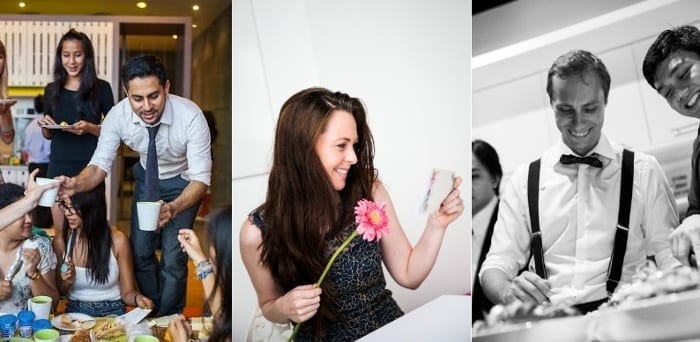 The Science Behind How Love Week Transforms Company Culture and Boosts Your Productivity
So why should all workplaces prioritize happiness?
Love Week is the most engaging yearly culture tradition at Mindvalley. Since its implementation, it has increased productivity and forged stronger friendships among employees… just by injecting some love into the workplace.
But it gets better.
This Gallup study finds that providing social support generates greater productivity in the long run. And this 2008 Gallup Consulting study concluded that employee engagement is a force that drives business outcomes, and that engaged employees are more productive, profitable, and customer-focused.
According to Shawn Achor, author of The Happiness Advantage: The Seven Principles of Positive Psychology That Fuel Success and Performance at Work, 95% of people who give no social support at work have no work engagement.
Meanwhile, true work-altruists (those who provide the most) are about ten times as likely to be highly engaged in their work — and therefore, productive — than work-isolators.
Tom Rath, the author of the best-selling Vital Friends: The People You Can't Afford to Live Without, found that people who have a best friend at work are seven times as likely to be engaged in their job.
Another study by Gallup Consulting discovered that 75% of participants who had a best friend at work planned to be with their companies for at least another year.
In short — LOVE matters. Even in the workplace.
Note — this will shift your company culture and you will continue doing this every year. It's that powerful.
And remember… When you enact this tradition, share photos and videos of how you're celebrating Love Week on Facebook, Instagram, and Twitter with this hashtag: #SpreadLoveWeek.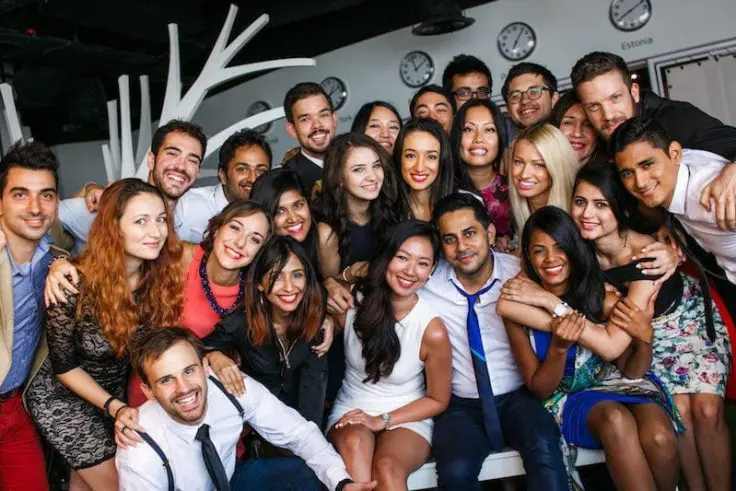 A Guide to Injecting Love Into Your Workplace
We're calling all companies and businesses to join us in this "crazy" tradition and watch how this will change their company culture in remarkable ways.
The week-long campaign will be shared across Mindvalley's Facebook page and Instagram and Twitter feed (@mindvalley) using the official hashtag #SpreadLoveWeek, featuring Mindvalley's own experience of the culture as well as participating companies and teams across the planet that use the hashtag.
Step 1: Preparing for Love Week
Before Love Week starts, everyone adds their names to a hat and then each person draws out a name (at random), regardless of gender or rank. The name you draw is your Human, which makes you their Secret Angel.
Your duty as a Secret Angel is to show love and appreciation for your Human throughout Love Week in creative, mysterious, and secretive ways. You do this anonymously!
Can't get your entire company to participate in Love Week? Do it just within your department or with your team. Small actions will have a "domino effect" on others.
Step 2: Find out about your "human"
You don't have to spend lavish amounts to show your "Human" love and appreciation! It's always the thought and effort that counts. If you already know your Human, you'll be able to know what they love, enjoy, and favor.
If you don't know your Human that well, this is a great opportunity to get to know someone better. Ask their friends what they like and dislike.
At Mindvalley, we check our Human's 3 Most Important Questions to find out their goals and dreams. Then you can surprise them with their favorite coffee or decorate their desk.
Step 3: Be creative!
Flowers are great but don't limit yourself. Have fun! Collaborate with other secret angels to brainstorm and execute your gifts.
Here are some ideas: Compile love notes from their friends, create a Spotify playlist, send them empowering quotes, set up a temporary Tumblr account dedicated to them, or create a customized (anonymous) Pinterest board of their goals and interests.
The ideas are infinite. Take a look at the gallery below to see what people did at Mindvalley during Love Week.
Step 4: Deliver and document but don't reveal
There should be a surprise for your Human every day of Love Week. Delivering gifts can sometimes be tricky.
We suggest sending another person to serenade your "Human," deliver a gift or have a work friend recite a favorite poem or quote on your behalf. That way you don't end up accidentally revealing your identity.
If you've arranged a special moment, get another person to capture it on camera. And remember that while you are a Secret Angel, you'll be receiving love and appreciation from him or her all week long. Take pictures of all of it — trust us, you'll want them.
Step 5: Meet your angel and human
After Love Weekends, you get to reveal your identity to your Human and find out who your Secret Angel is.
At Mindvalley, for instance, we do this at our weekly team meeting, and it's always a beautiful sight to see the surprise, love, and genuine gratitude that follows.
Step 6: Share the love
You don't have to stop there. Turn Love Week into your own personal campaign! Perform random acts of kindness to a stranger, volunteer at a local community, or even show the environment some love each day of Love Week, or donate to a cause you feel strongly about.
Be your own "Secret Angel" and make Love Week a week of self-love and appreciation for yourself. Head to the spa, take an hour off to do something you absolutely love doing or treat yourself to that must-have that you've been eyeing for a while now. Self-love is powerful, too.
And remember to share photos of your Love Week experience on Facebook, Instagram, and Twitter with this hashtag: #SpreadLoveWeek.
How Love Week Is Spreading Across the World
Around 5,000 companies around the world have fallen in love with Love Week. We've always shared photos of our company celebrations with our customers, but we never thought of turning it into a campaign to get other companies and communities to experience the awesomeness of Love Week.
Then in February 2014, Vishen pretty much barged into the Jedi meeting room and went, "Let's launch a Love Week global movement!"
We all jumped at the idea. Mind you, this was exactly one week before the actual Love Week. But hey – challenge accepted!
And love was definitely on our side. Since then, all our Love Week's have been awesome (of course) and memorable for us – because we celebrated it with all of you.
Over 12,000 Facebook shares and hundreds of tweets and comments later, we attracted the attention of Huffington Post, as written by blogger and author Karin Volo (who also featured Mindvalley in her book Engage!). Here's an excerpt from her wonderful piece:
Everyone in the company (or department or group–whatever may apply to your situation) selects a name that is kept secret. Then they do nice things for that person all week long. They are giving to their secret friend and they are also receiving from someone else but they don't know who it is either. This energizes the entire company to be giving and receiving kindness and love all week long.
Read Karin's full blog post up on The Huffington Post here.
And remember Shawn Achor? The author of The Happiness Advantage and TED Talk speaker joined in on the movement to #spreadloveweek.
What's the one thing that the Aveda Institute, leading fitness gym Orange Theory, locally-owned hair salons and flower shops, Radio Orange from India, a creative collective from Zimbabwe, and a digital agency in Milano all have in common?
Well, they're just some of the thousands of organizations that have participated in Love Week and have seen beautiful results.
You can see some of the photos they've shared with us in the slideshow below — or take a look at this brilliant post from United Partners, where they share the results of Love Week at their company.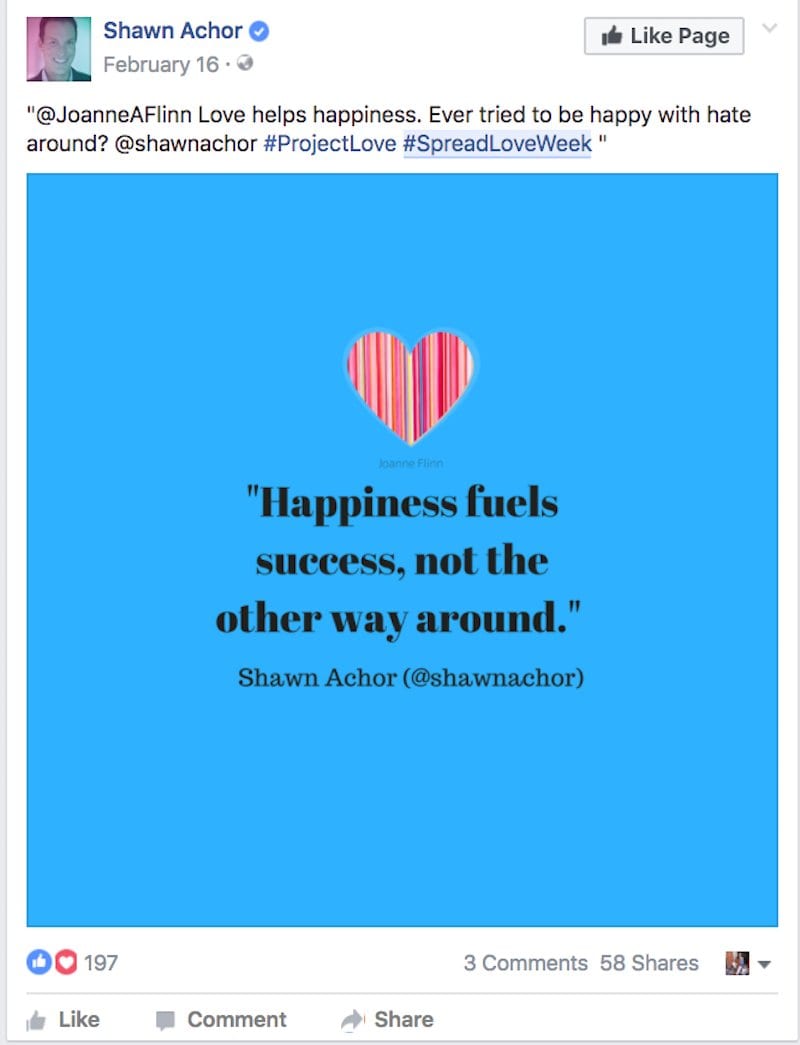 We hope you find inspiration in spreading the love. Happy Love Week!
Your Mindvalley Family