Welcome to the Mindvalley Personal Growth Summit
It's official. The Mindvalley Summit is just around the corner, and it's by far the biggest free event we've ever hosted.

With the mission of bringing personal growth to a billion people all across the globe, the Mindvalley Summit 2021 couldn't be more well-timed.

In the era of pandemics, job losses, and uncertainty, if there was ever a time to share free, world-class personal growth content, we believe it's now.

Facilitating life-long transformational education, this personal growth event won't just provide holistic coaching from the planet's top experts in self-development, but tailored, comprehensive professional tools so our Mindvalley community can truly thrive amidst the aftermath of a pandemic.

Available for live streaming in English, Spanish, French, German, Italian, and Russian, this free, 3-day online personal growth convention will cover the 4 major areas of personal growth:
Mindset & Performance
Health & Relationships
Spirituality
Entrepreneurship & Careers

Our Speakers
Our Mindvalley Summit line-up is made up of the planet's most well-known keynote speakers, coaches, and facilitators in the field of personal growth. Coming together to host life-changing workshops, talks, and training sessions, our speakers include the lights of:

1. Mark Cuban
– American billionaire entrepreneur, television personality, media proprietor, and investor
2. Vanessa Van Edwards
– Behavioral investigator, body language trainer, and author of Captivate: The Science of Succeeding with People
3. Gary Zukav
– Spiritual teacher, Oprah Winfrey guest, and serial New York Times bestselling author
4. Lee Holden
– Master Instructor of Qi Gong, Tai Chi, and meditation
5. Monty F. Moran
– Former CEO of Chipotle and serial entrepreneur, director, and chairman
6. Gelong Thubten
– British-born Buddhist monk, meditation teacher, speaker, and author
7. Katherine Woodward Thomas
– Licensed marriage and family therapist and New York Times bestselling author of Conscious Uncoupling: 5 Steps to Living Happily Even After
8. Paul McKenna
– Number 1 hypnotherapist in the world, TV personality, and author
9. Dr. Srikumar Rao
– Speaker, author, business school professor, and founder of Creativity and Personal Mastery
10. Eric Edmeades
– Founder of WILDFIT and leading authority in Behavioral Change Dynamics
11. Vishen Lakhiani
– Mindvalley Founder, speaker, coach, creator of the 6 Phase Meditation, and New York Times bestselling author of The Code of the Extraordinary Mind and The Buddha and the Badass
…and so many more! To see a full list of our world-class facilitators, click here.
Top 7 Reasons Why Self-Improvement and Personal Growth Should Be a Priority
Personal growth isn't just about learning new skills to put on your resume (although you absolutely can do that after the summit). It's actually the key to success in every single area of the human experience.
Here at Mindvalley, we believe nothing should come before your personal growth. That's because self-development facilitates:
Healthy, loving relationships
A baseline of happiness, positivity, and wellbeing
Greater resilience in the face of challenges
Career success
Long-term financial abundance
Motivation and productivity
A generally fit and healthy body, mind, and spirit
Through your commitment to your own personal growth, you'll soon come to see that every aspect of your life will change for the better.
Whatsmore, the world needs you to be the best version of yourself. Because it's only when you're the strongest, happiest YOU that you can go out there and help others to feel the same way.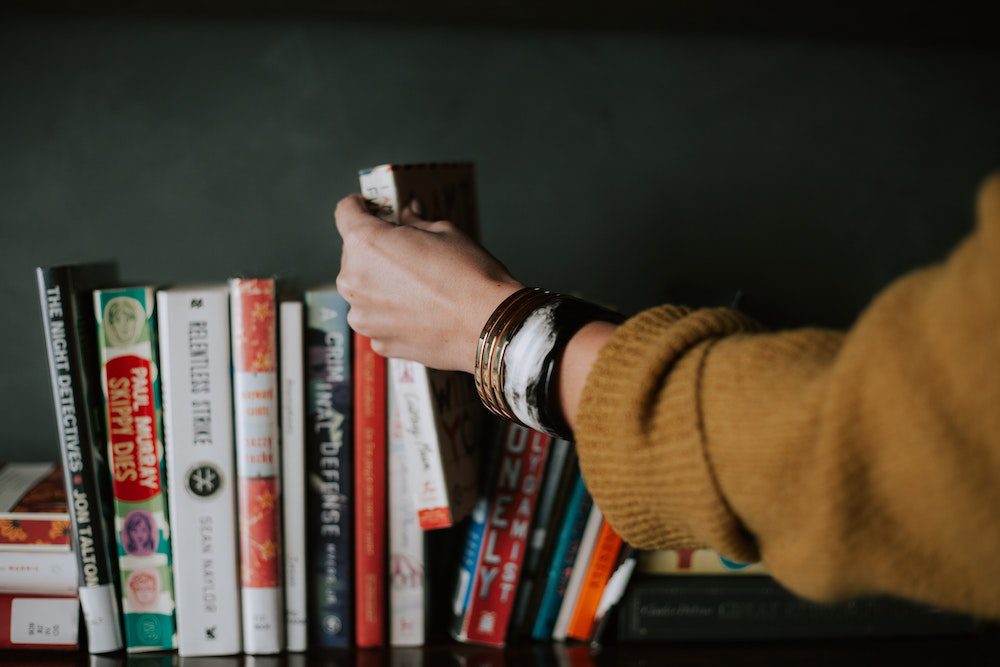 The Top 4 Benefits of Attending a Personal Growth Summit
There's no better environment for self-transformation and life-affirmation than a personal growth summit. As well as having a great time, shaking up your routine and making the most out of incredible content that's completely free, a personal growth convention will also allow you to:
1. Learn brand new skills
Self-development workshops, talks, and training sessions provide the perfect setting for learning new things. Since we're living in an ever-changing, ever-faster, ever more challenging time in human history, it pays to keep up with the latest innovations in personal growth techniques. Whether you want to embrace a more conscientious, productive version of yourself, grow a start-up business, let go of your greatest fears or find the love of your life, the Mindvalley Personal Growth Summit will provide you with all the major tools you need to get started.
2. Get networking
As well as facilitating a rich inner journey to self-improvement, personal growth summits set the ideal stage for networking. Although we're hosting the Mindvalley Summit online, that doesn't mean there won't be ample opportunities to get networking with our speakers, facilitators, and the Mindvalley community. Whether it's simply building rapport, getting new contacts, or exchanging business cards, you can be sure you'll be in the right place. The Mindvalley Summit is notorious for bringing together some of the kindest, most open-minded personal growth junkies from all over the world.
3. Find your inspiration
American quarterback Aaron Rodgers once said that "to succeed, you need to find something to hold on to, something to motivate you, something to inspire you." And here at Mindvalley, we totally agree. Personal development conventions are a great opportunity to uncover different ways to live our lives in the happiest, most exciting ways. Being around highly successful, inspirational people with epic stories, advice, and life hacks is the best recipe for inspiration we've heard of. Because if they can do it, why can't you?
4. Make the most out of your free time
Let's face it. Most of us curled up in front of Netflix binge-watching series to get us through the pandemic. But now the world is slowly recovering from COVID, it's high time we reclaimed our time (and our lives). For us, there's no better way to spend the weekend than hanging out with the planet's most well-known and well-loved experts in the field of personal growth. Whatsmore, what you learn during the summit won't just entertain you as the workshops are taking place. The self-improvement takeaways will serve you well for life.
Want In?
Have we convinced you that personal growth summits are worthwhile?

If so, we'd love to see you at the Mindvalley Summit taking place on June 18-20 2021.

You'll not be alone. With over 35 inspirational speakers and coaches by your side as well as our entire Mindvalley community, you'll be in good company.

As we mentioned before, the entire personal growth event is completely free. You can grab your spot by clicking the link here. Places are limited, so make sure to avoid disappointment and prebook your attendance. You won't regret it.