You've probably heard people ask, "What's your vision?" and "What's your mission?" Knowing the difference between vision and mission statements is always emphasized in any business plan.
They are so ingrained in successful businesses' DNA that even the employees (and even the consumers, if it's a super-established business like Disney) can recite them by heart.
And while they're often clumped together like peanut butter and jelly, they're unique in their own way. So when it comes down to vision vs. mission statements, here are a few things you should know:
The fact of the matter is, these two entities act as guides for your company and everyone in it. It's as the philosopher Seneca says, "To the person who does not know where he wants to go, there is no favorable wind."
What Is a Vision Statement?
A vision statement outlines three significant components:
An idea of where you want your business to go,
What kind of clients you want to attract, and
What values you want your company to bring to the future world.
It doesn't, however, explain how to make it happen. That's not its purpose, though.
It's function is to keep you and your team inspired and motivated to work toward a common goal.
Think of it as you and your soccer team having the dream to win the World Cup—that's a vision. And writing it down in statement form is your vision statement.
Here's where some businesses falter: they assume they need to know A to Z from the beginning. When you've just started out and have a unique business idea, it's common to only know the first few steps ahead.
According to Cameron Herold, a top business consultant and trainer of Mindvalley's Vivid Vision Quest, the best time to envision your business is three years. It's far enough in the future to look forward to, but it's also not too long, so it seems unattainable.
A vivid vision is a qualitative description of your company rather than a quantitative measurement of how everything is done.

— Cameron Herold, trainer of Mindvalley's Vivid Vision Quest
A 2016 survey conducted by TD Bank showed that 76% of entrepreneurs who visualized their success now have the business of their dreams that they had envisioned in the beginning. And it's the vision statement that helps everyone be more engaged and work with awareness toward the company's growth.
Learn more: 6 Ways to Write a Vision Statement & Manifest Your Business Dreams.
5 examples of vision statements
For a clear representation of what a company vision statement looks like, here are a few examples to inspire you:
Mindvalley: "We're constantly exploring, inventing, and optimizing personal transformation to ultimately unite our species, save our planet, and usher in a new golden age for humanity."
Netflix: "Becoming the best global entertainment distribution service."
Tesla: "To create the most compelling car company of the 21st century by driving the world's transition to electric vehicles."
Starbucks: "To establish Starbucks as the premier purveyor of the finest coffee in the world while maintaining our uncompromising principles while we grow."
LinkedIn: "Create economic opportunity for every member of the global workforce."
A powerful, vivid vision for a business usually acts as a catalyst to make it stand out in the market and help it grow.
When others read your vivid vision, if their jaws don't drop a little, you need to think bigger.

— Cameron Herold, trainer of Mindvalley's Vivid Vision Quest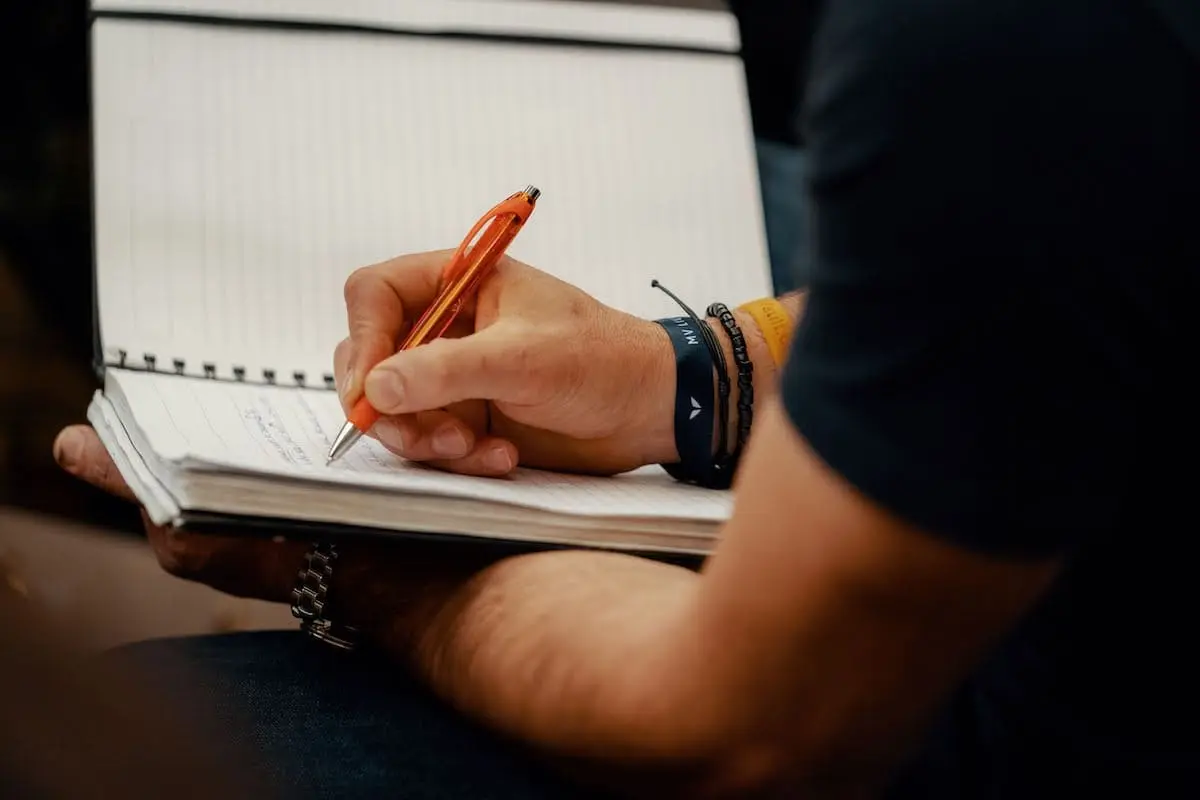 What Is a Mission Statement?
There's so much impact a single sentence can have—and that's the power of a mission statement. It explains why the business does what it does.
Take the soccer team example—perhaps you and your team's mission is to inspire the children of your country's team that they, too, can achieve their dreams. Or it could be the acknowledgement of being the best players in the world. Or, if it's going the political route, to put your country on the world stage to help highlight the plights of your people.
A mission statement is simply a call to action, a declaration of purpose, and also part of the roadmap for success and happiness. But here's what you have to keep in mind: for it to succeed, it should be clear, concise, and memorable.
Imagine socializing at a party and someone asking you what your business is all about. Instead of generically saying, "Oh, we sell products and services," what would your killer answer be? What would make them learn more?
The answer to this can make or break everything. It can propel you to build an unstoppable brand.
5 examples of mission statements
You may already be familiar with the mission statements of some of the big-name companies out there. But if you're not, here's a list of some that describe their purpose to the world: here are the mission statements that describe their purpose in the world:
Mindvalley: "Our mission is to create personal transformation that raises human consciousness."
Netflix: "To entertain the world."
Tesla: "To accelerate the world's transition to sustainable energy."
Starbucks: "To inspire and nurture the human spirit—one person, one cup, and one neighborhood at a time."
LinkedIn: "Connect the world's professionals to make them more productive and successful."
The purpose of your business isn't merely to survive; it's to thrive. And your mission statement will help you get there.
What Is the Difference Between Mission and Vision Statements?
The definition of vision and mission is one thing, but understanding how and why they differ is another. So the golden question is, how exactly does a mission statement differ from a vision statement?
Let's take a closer look at the comparison between the two:
| | |
| --- | --- |
| Mission Statement | Vision Statement |
| Defines goals, values, and meaning | Describes how and why it impacts the world |
| Focuses on what the company does in the present to reach its goals | Focuses on what the company is building in the future |
| Targets the clients | Focuses on employees, stakeholders, and potential investors |
| A statement of purpose | A statement of hope |
There are plenty of vision statement vs. mission statement examples, but let's go back to the soccer team one.
In this instance, your team's mission statement acts like a GPS to one of the world's biggest sports stages. It focuses on where you are now and, little by little, shows you each step of the way.
On the other hand, your team's vision statement is like a postcard you and your team send to your future selves as a reminder of why you started the journey in the first place. It inspired you to keep going and reach for the stars.
Vision, Mission and Your Business Ambition
Anything that you're passionate about requires a strong foundation. And this solid ground your company will stand on includes a powerful vision and a purposeful mission.
When you know what your goals are, you won't make yourself busy with things that don't matter and don't take you toward your goals.

— Cameron Herold, trainer of Mindvalley's Vivid Vision Quest
It goes without saying, your company's vision vs. mission statements should be aligned. They should be thought-provoking, excitement-inducing, and influential enough to inspire you, your employees, and the whole world to rally for your cause.
It may feel like a lot right now, but with an expert like Cameron Herold to guide you, everything could fall into place easier than you can imagine.
His Vivid Vision Quest on Mindvalley can provide you insight on:
How to craft a strong vision statement to manifest your business dreams,
Turning your vision into a masterpiece,
The key differences between vision vs. mission statements,
How to share your vision effectively, and
Why you need a vivid vision for your personal life as well.
And by signing up for your free access today, you'll have access to a few sample classes from this program, not to mention many others on Mindvalley. What's more, you'll have the opportunity to surround yourself with other budding entrepreneurs within the Mindvalley community.
As Cameron advises, "Start building a network of fellow entrepreneurs that understand your passion and don't make you feel guilty about always chasing it." And that can start right here, right now.
Welcome in.