The more we create in our minds, the easier it is to shape our reality — I know this from experience.

~ Reggie Jackson
There's an air of confidence and relaxation about NBA superstar Reggie Jackson, as he begins chatting with Mindvalley founder Vishen Lakhiani about his journey as an athlete. A now seasoned professional, at 30 years old he's still a young man but you can see the twinkle of nostalgia in his eye as he reminisces about his childhood and how far he has come.
From an early age, Reggie could just 'see' himself playing in the NBA. Like millions of other aspiring athletes, he would daydream of being Michael Jordan or Scottie Pippin when he wasn't shooting hoops on the courts. But what set him apart was his vivid visualizations where he would 'feel' the reality of becoming an NBA pro.
In 2015, at the age of 25, Reggie found himself signing an $80 million contract – the culmination of years of practice and hard work that brought him to the Detroit Pistons via Boston College and Oklahoma City Thunder.
Little did he know that his visualization practices, which came so naturally as a kid, would serve him again during his first years with the Pistons.
Reggie was unfortunate to combat a horrendous four-year run of injuries, which robbed him of some of his prime years; but it was legendary trainer Arnie Kander who reconnected Reggie to the power of the mind, introducing him to Vishen Lakhiani's 6 Phase Meditation.
It was the beginning of a return to form and fitness that saw Reggie play 82 two games in his penultimate season before securing another big career move to LA Clippers in February this year.
Now the 6-foot-3 guard is facing another career hurdle, like all athletes, taking a break from the game with the Coronavirus lockdown interrupting professional sports worldwide. During the downtime, he spoke with Mindvalley founder Vishen Lakhiani to discuss visualization, meditation, and the mental frameworks he uses to master his inner-game.
How Reggie Jackson Discovered The 6 Phase Meditation
I just kept going down the rabbit hole, because it just seemed to work.

~ Reggie Jackson
In an article on The Bleacher Report entitled 'The Best NBA Trainer, Arnie Kander', writer Calvin Pickle said that 'on top of his exceptional aptitude in modern physical training, Arnie's skill in alternative healing borders on wizardry'.
Reggie is in strong agreement, and described him as 'kind of a legend at the organization'.
In his first year with the Pistons, Kander had a huge impact on Reggie, working closely with him on mental strength during lengthy spells on the sidelines. And it was Kander who first introduced him to Vishen's Six Phase Meditation, a practice that is now an integral part of his daily routine.
Although Reggie dabbled with meditation in college, it wasn't until he met Kander that he became a regular practitioner. The active nature of the Six Phase suited him because it's not merely passively breathing and watching thoughts. It's more a series of psychological and transcendental exercises.
"The Six Phase Meditation really helped me refine my passion in basketball because I've experienced some injuries and it was tough—I had to sit out half the season at one point."
Which led him to ask…Can you get better just by sitting still?
"I worked on a lot of psychological approaches over the years and it has really helped. But my first perception was that I had to be moving to get better," he says.
"Once I sat still, I realized I had all the answers that helped me to heal my body. The answers themselves didn't directly heal me, but they led me to the right people to heal my injuries."
By visualizing the end goal of being fit again and doing what he loves, not only did the answers to his injury problems present themselves, but it also kept his fire for the game alive.
"The more I kept practicing on my mind and working on myself, I refound my passion by just living out the game in my mind, even though I couldn't play."
This reminds Vishen of a famous basketball study by Australian psychologist Alan Richardson, which tested the ability of participants to score free throws. Three groups were tested for accuracy before and after a 20 day period training.
One group physically practiced free throws for 20 minutes a day and improved by 24%, one group mentally rehearsed for the same amount of time, and the control group did nothing in between.
As Vishen explains the results of the study, he asks Reggie to guess the percentage improvement of the group who practiced solely in their minds…
"Around 24%?" says Reggie.
The actual answer? 23% – Pretty much spot on.
Reggie doesn't seem surprised. And why would he be? He's been doing it since he was a child.
Kids Daydream, Adults Visualize
If you put it in your mind how things are going to go, it just kind of happens.

~ Reggie Jackson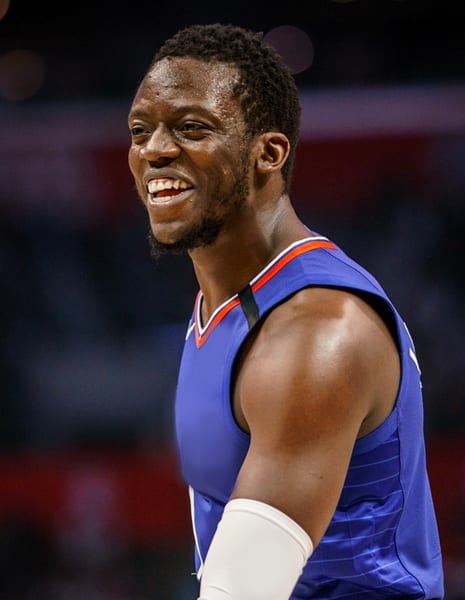 When he was a kid, Reggie used to imagine his future career in vivid detail noting that the early 'daydreaming' and habitual mental rehearsal paved the path for his future:
"The best thing about being a kid is having a wild imagination. I allowed mine to run wild and played so many games in my head that I felt like I had already experienced it [the NBA]."
The trouble is, as we grow up, most of us tend to lose the power of imagination, and like a muscle we stop exercising, it can atrophy.
"When you get older, things get a little blurrier," says Reggie.
"You have to practice your meditation and tap into your inner self to live out these moments so they are easier to attain."
He even suggests using that 'inner child' as an aid in your own meditation practice:
"It's important to go back to that kid self of yours during the moments you're not being present; The times that I spend reflecting on and envisioning my future, I dive into those moments of being very childlike again."
A wide smile breaks out across his face when Vishen asks what he focuses on visualizing as an adult…
"It's funny", he says, "because one of the first things I envisioned was playing together with one of my best friends in the NBA, Paul George, and now we're playing together for the Clippers!"
What's stranger still is that Reggie used to have the same dream as a child.
Being a military kid, he moved around a lot and didn't have the chance to build lasting friendships, but he always imagined that one day he'd wind up playing in the NBA with his bestie.
"Paul and I became really close and I told him 'I saw this as a kid. You were in my life before we actually met'. I envisioned it and it happened."
Higher Intelligence, Prayer and Meditation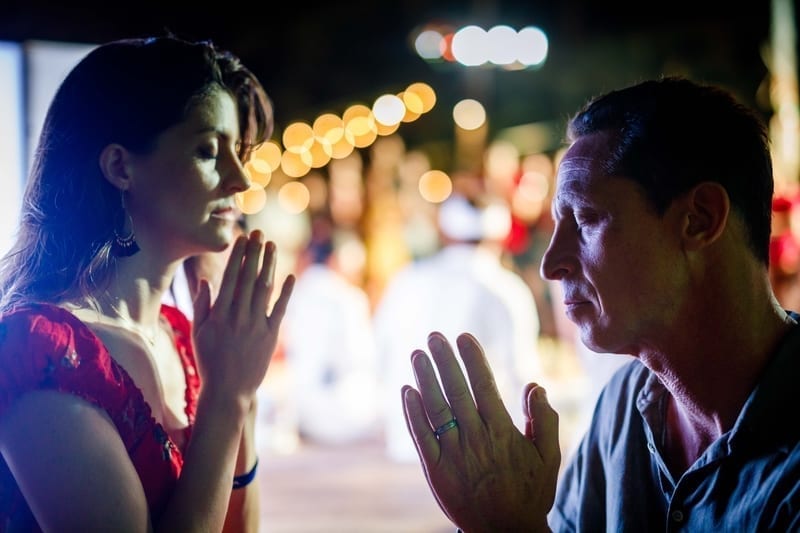 All of our blessings have been created for us to receive. It's about finding the right way to ask so you can receive them.

~ Reggie Jackson
The sixth and final stage of The Six Phase Meditation is 'The Blessing' – a kind of invitation or advanced gratitude for assistance in creating the life you want from any higher power you believe in.
As a non-religious person, Vishen explains to Reggie how when he practices The Blessing, he uses the idea of trusting a higher intelligence (inspired by the Jose Silva Ultramind System) and asks what the blessing means to Reggie (who believes in God) and how he approached this final phase:
"Prayer and meditation are so hand-in-hand to me. That was the beautiful thing about discovering Mindvalley programs. I kept questioning what prayer is, and I realize it's a sense of self."
"You have to keep the connection real for yourself and the more you connect to the energy of the world, or your 'God', you can manifest these blessings."
"It's easy for me to be more content with where I am now. I used to feel like I was searching from so many answers but it was because I used to ask the wrong questions."
"The more I practiced compassion, I realize we are all one."
"I mean, we are all different and we are all the same and the more I understood that, that we all come from the same place, It makes it easy. All you have to do is ask."
Quarantine, Daily Routines, and Mindvalley Programs
With athletes around the world sitting at home unable to train properly, Vishen is curious to hear how Reggie sets himself up for success each day. The answer he receives could just as easily come from a Mindvalley program as from an NBA superstar.
Every morning when Reggie sets his alarm clock he wakes up to soothing music like 'rain beats' or instrumental jazz. Next, he drinks a glass of water before getting a dose of inspiration whether through God's word or reading an inspirational quote. Then it's out onto the balcony to do his stretches.
"I've got a balcony so I like to stretch outside and take in the sounds of nature whilst I focus on my breath. And then it's on to my meditation."
All of this takes Reggie about 20 minutes, but it's a crucial part of his routine.
"Waking up and doing my morning meditations sets me up for the day. The days that I miss that, it's kind of a hard search to find my way. It's kind of like sports. If I don't do the things I need to do to pre-game, it's hard to find my rhythm."
And how about closing his day out? What's the last thing he does before going to sleep?
"Gratitude. Always Gratitude," he says.
"That's amazing," says Vishen. "One of our Mindvalley authors, Prof. Srikumar Rao says that if you do one thing from personal growth, make it gratitude."
"I completely agree," says Reggie.
Intrigued, Vishen asks what other personal growth practices he incorporates into his life, and is delighted to hear Reggie's enthusiasm for Mindvalley's Speed Reading program with Jim Kwik.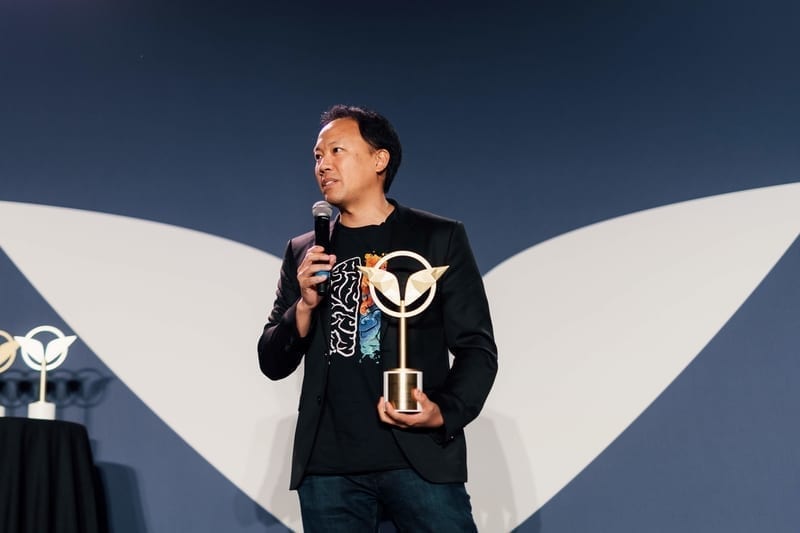 I think I went from, like, 150 to 300 words per minute… I doubled my reading speed!

~ Reggie Jackson
And it wasn't just the speed, it was the comprehension and knowledge retention, that really impressed Reggie.
"Wow! I'll pass that on to Jim, he'll be so thrilled," says Vishen.
Vishen then gives the superstar two further recommendations to continue his study. First, his own critically acclaimed program Be Extraordinary, which distills his knowledge from over 25 years studying history's most extraordinary individuals and experimenting with many forms of consciousness expansion.
Secondly, he recommends The Silva Ultramind System, which teaches how to access altered states of consciousness to tap into intuitive guidance and powerful visualization techniques. In fact, this system has been used by elite professional athletes since the 1980s.
Upon the mention of visualization, Reggie nods in agreement and tells Vishen that for him it's all about having a map.
When he first got his driver's license, Reggie's father announced they'd be taking a cross country road trip to deliver a car to his brother – an epic 2000 mile journey from Colorado to Florida.
As a new driver at 16 years old, Reggie was naturally a little apprehensive, but he always remembered his being reassured after his dad had shown him the map. One night, driving through Arkansas, his father fell asleep, leaving a young Reggie without a navigator. But he wasn't phased:
"I had confidence because I had already seen the map. I was already led to my destination, rather than searching for the answers."
And the journey through life is really no different.
The more I map out my thoughts and shape them, the easier it is to get to my final destination. You might go on a detour for a little bit, but you ultimately get to where you want to be.

~ Reggie Jackson
As Reggie finishes his story, Vishen (an award-winning speaker himself) says – 'I listen to a lot of speakers, and this is so inspiring, this is your TED talk right here!'
So watch out. When Reggie finally hangs up his sneakers, we could be seeing this inspirational athlete dishing out wisdom on the Mindvalley stage.
Reggie Jackson is the perfect example of one simple fact – that success begins with the mind. Being able to tap into alternative states of consciousness allows you to access powerful abilities such as heightened creativity, deep focus, and crystal clear intuition.
If you'd like to learn how to awaken your mind's fullest potential, then sign up for this Free Masterclass on The Silva Method, one of Mindvalley's biggest guided meditation programs. You'll learn why it's one of the leading mind empowerment methodologies in the world, and dive deep into its methodology to discover how it can elevate all areas of your life. In the masterclass you'll also learn,
How to apply altered states of mind to your professional life, and accelerate your career growth by boosting your creativity, solving problems, and destroying roadblocks to your success,
How to achieve inner peace and balance, without letting stress and burnout consume you in the process of chasing your goals,
How to develop a winner's mindset and become unshakably positive, channeling optimism and attracting success in everything you do!