If you want to play at the highest level every day, your morning routine is the one thing that makes or breaks everything.
In this video, brain coach Jim Kwik introduces 10 habits geniuses use to stay at their peak every day.
About The Video
---
The first 60 minutes can either set you up for maximum productivity and bring you closer to your long-term and short-term goals or cause you to lose another day to distractions and mental fog.
Just like an athlete takes care of his body, we need to take good care of our brain in order to become the high performers and creative geniuses we aspire to be. Jim Kwik, Brain Coach shares in the above video how to boost your brain power and erase your mental fatigue.
The best part? All of these morning habits are backed by scientific evidence and have been used by the likes of Leonardo da Vinci, Marie Curie, and Albert Einstein.
First you make your habits and then your habits make you.

— Jim Kwik
Watch the video above to see how you can jump start your day with a brain of a superhuman.
---
Developing a Super Memory is a lot easier than you think. Discover the same tools that brain expert, Jim Kwik, taught Elon Musk, Brian Tracy and Google to boost their memory and speed up their learning. Sign up for his FREE Masterclass below: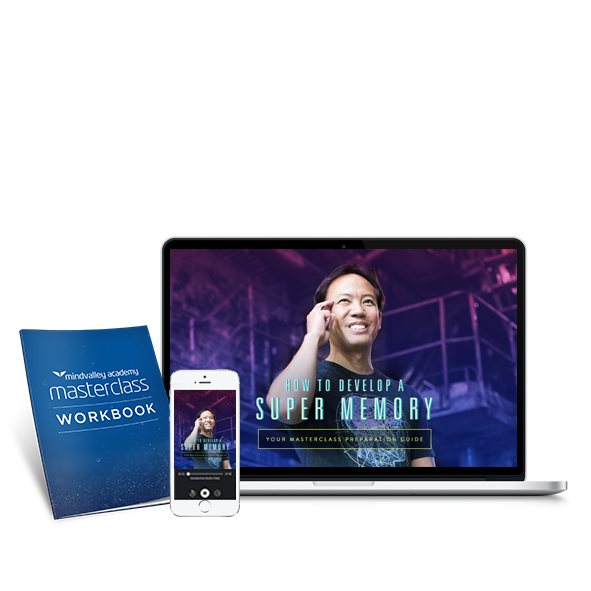 Discover 10 Mental Hacks To Learn Faster, Forget Less & Develop A Super Memory.
Choose a date and time below to tune in to the broadcast in your own local time zone.
[blink_amp_form webinarid="5750669740081152"]
---
Which of these habits are you going to start adding to your morning routine? Share in the comments below.