Looking to manifest financial abundance and create a life of success and joy? Join Regan Hillyer's four-week Wealth Manifestation Challenge and get personalized guidance, proven techniques, and support to help you achieve your goals.
As the world's #1 manifestation coach, Regan can help you master the art of manifesting and achieve lifelong results.
Ready to start your journey to financial freedom? Read on to learn more.
What is the 4-Week Manifestation Challenge?
The four-week Wealth Manifestation Challenge is a journey toward achieving your goals and dreams. By mastering Regan Hillyer's signature tools, techniques, and mindset shifts, you get everything you need to win the game of manifesting and creating abundance in all areas of your life.
What you'll get
Expert guidance with Regan Hillyer, the world's #1 manifestation coach, as your personal mentor.
Personalized to you with customized tools, strategies, and roadmaps designed around your unique financial goals and challenges.
A proven process, as Regan has helped millions of people manifest their goals. Her techniques are highly optimized and proven to work.
Support through every step. You're kept on track, motivated, and accountable every step of the way with the support of Regan and our global community.
Life-changing and lifelong results. In just four weeks, you're given everything you need to permanently step into a new life of abundance and manifestation mastery.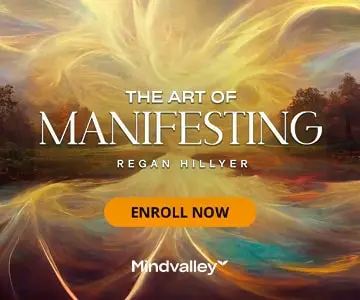 Manifestation Challenge With Regan Hillyer: Frequently Asked Questions
When does the Challenge start?
The Manifestation Challenge takes place from February 27 to March 26 (a total of 28 days).
I am a Mindvalley Member – how do I sign up?
If you're already a Mindvalley Member, simply go to the Quest page and click "Start Program." Then, join a class starting on February 27, 2023.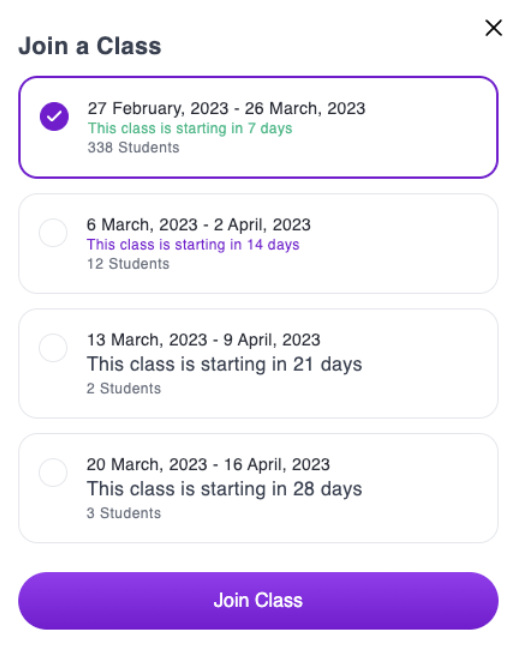 What happens after I sign up?
As soon as you sign up, you will be sent an email inviting you to join the Whatsapp/Telegram daily accountability groups.
The links to the groups will also be posted in the community group, which you can join at any time.
Experience daily support, accountability, and friendship with like-minded people around the world. You'll receive daily motivation and tips for staying on track, staying focused, and making it all the way to the finish line.

Don't Miss Out on This Special Bonus
4x Weekly Live Calls with Regan
Join Regan in a series of intimate group coaching sessions as she personally helps you solve your challenges and roadblocks.
This bonus is available exclusively for the next intake on February 27, 2023.
Live Calls schedule
Live Call 1: Live Activation Session with Regan – February 28th, 11:00 A.M. Costa Rica
Live Call 2: Live Activation Session with Regan – March 7th, 11:00 A.M. Costa Rica
Live Call 3: Live Activation Session with Regan – March 14th, 11:00 A.M. Costa Rica
Live Call 4: Live Activation Session with Regan – March 21st, 11:00 A.M. Costa Rica
About Regan Hillyer, Your Manifestation and Mindset Coach
Regan Hillyer is an internationally renowned manifestation and mindset coach, often regarded as today's leading expert in her field.
A serial entrepreneur, philanthropist, and international speaker, her signature approach to dream achievement is acclaimed by her long list of clients and students. They include multi-millionaires, business leaders, and millions of people worldwide.
In addition to her highly effective teaching methods, what sets Regan apart from other mindset teachers is how she's applied her skills to her own life.
At age 18, she quit her architecture degree to pursue a path of personal development. By the age of 23, she had made her first million dollars. And today, she has built multiple seven-figure companies, each one a testament to the skills she has dedicated her life to perfecting.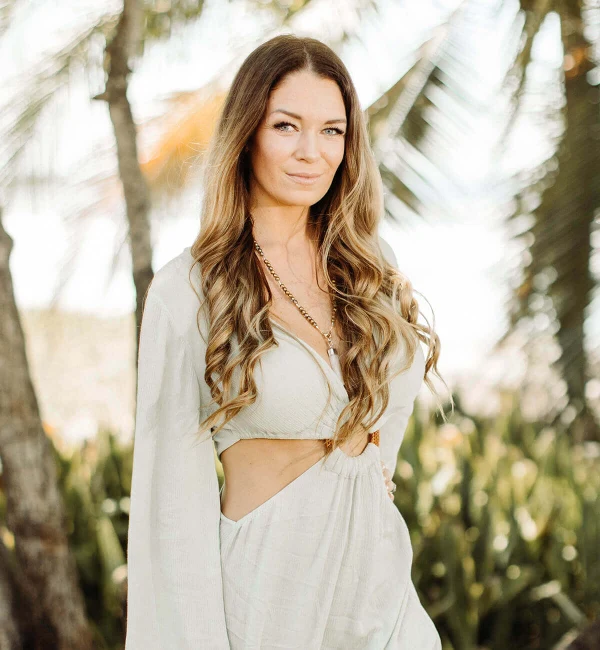 Accelerate Abundance Holistically In Your Life
Press play every night at bedtime and let the soothing audio reprogram your subconscious with subtle codes of abundance. Wake up feeling refreshed and empowered, ready to activate your manifesting abilities each day.