There's no doubt that grief can be an overwhelming emotion, and no two people experience it the same way.
The death of a loved one, the loss of a job, or the end of a relationship—it can arise from various situations. And while finding solace may seem impossible, one effective tool to get you through this emotional turmoil is grief meditation.
With insights from Mindvalley experts, discover how this practice can provide you comfort and clarity amidst the chaos of loss.
Benefits of Meditation for Grief
Bereavement can be emotionally devastating. Thankfully, meditation for grief and loss offers a powerful way to heal.
"If you are attached to your grief and if your judgment is that 'this should've never happened to you,' then you will not expand to make new room for the new to come in," says Agapi Stassinopoulos, a world-renowned spiritual teacher, in her Speaking with Spirit Quest on Mindvalley.
Research supports this idea, too. One study, for instance, found that mindfulness training (MT), like meditation practices, can significantly help people during these difficult times, highlighting its effectiveness in soothing persistent emotional pain.
So here are a few more benefits of using grief meditation:
Facilitates internal reflection
Fosters relaxation and reduces tension
Boosts emotional resilience
Improves sleep
Boosts immunity
Reduces feelings of loneliness
Declutters the mind
This practice can offer a much-needed refuge. As you explore its benefits, you may discover that it's not just about healing from past pain but also about fostering strength for your road to resilience.
8 Guided Meditations for Grief on Mindvalley
Guided meditations provide structure and expert insights, making it easier to focus and heal than meditating alone. Below are eight of the best guided meditations from Mindvalley, specially curated to support you through feelings of sadness.
Mindvalley Members can also find all of these grief meditations in the Mindvalley app.
1. A Guided Meditation to Heal From Anxiety, Stress, and Trauma
Anxiety and stress are often present when it comes to grief. And they can manifest physically, creating tension in your body and making your day-to-day a struggle.
This meditation with Sonia Choquette, an intuition expert and trainer of Mindvalley's Sixth Sense Superpower Quest, offers a healing space for these overwhelming emotions. She guides you to perform a body scan. And by doing so, you can identify and let go of the stress and anxiety that might be lurking beneath the surface.
Sonia's comforting voice and expertise will guide you every step of the way. By regularly practicing this grief meditation, you can find relief from the physical and emotional pains, leading to a more balanced and peaceful life.
2. Inner Smile Guided Meditation
The heart weighs heavy, and days seem darker. However, with the right tools, like this meditation, you can find a way to bring light back into your life.
Lee Holden, a Qigong master and trainer of Mindvalley's Qigong for Life Quest, guides you into visualizing a golden sunrise, letting its warmth and light fill every corner of your being. This process not only helps wash away lingering negative thoughts but also makes room for fresh, positive energies.
By the end of the session, you'll be reminded that even amidst sorrow, a bright inner smile resides within.
3. Powerful Meditation to Let Go of the Past and Embrace Love
With every thought that you build with your mind, even when it comes to grief, the brain sends a message to your entire body, as Dr. Caroline Leaf, a cognitive neuroscientist and trainer of Mindvalley's Calm Mind: A Scientific Method for Managing Anxiety and Depression Quest, explains.
"Every experience you have is embodied," she adds. "When we remember something traumatic, we feel—our heart feels—like it's going to stop."
Yet, it's precisely during these times that practices like "Powerful Meditation to Let Go of the Past and Embrace Love" become essential. Nathan Williams, in this grief meditation, offers a supportive space to face those feelings head-on.
His guidance takes you on a gentle voyage into the depths of your heart, exploring memories—both uplifting and sorrowful. Instead of shying away from them, he helps you draw strength from each one, acknowledging the full scope of your emotions and experiences.
4. Release Your Sadness
Facing a loss can leave even the best of us feeling overwhelmed and uncertain about how to grieve properly. Sadness is an intrinsic part of this process, and not releasing it can be detrimental.
Nathan Williams' guided meditation for grief is tailored to help you navigate these intense feelings. It offers a nurturing environment where it's okay to feel and then encourages a gentle release.
With his guidance, you'll find a structured and compassionate approach to letting go. And this makes your healing journey both authentic and kind.
5. Release Ancestral Wounds
Your family's past can often shape your present in ways you might not even realize. Some emotional patterns and reactions you experience can be traced back to our ancestors. These are not just stories or behaviors passed down, but deep emotional imprints that can influence your actions and feelings, especially during times of grief.
If these wounds remain unaddressed, they can continue to cast shadows on your life, influencing decisions, relationships, and how you process emotions. That's why ancestral healing is vital in the grieving process.
With the "Release Ancestral Wounds" meditation, Ruwan Meepagala guides you to recognize and free yourself from the bonds of ancestral pain. By doing so, you begin to find a clearer, more authentic path for yourself.
6. Rising Strong After Breakup
Breakups can be incredibly challenging, often leaving deep emotional wounds in their wake. Amidst the raw pain, it might feel like your heart chakra, the energy center connected to love and compassion, has been shaken or blocked.
"Our happiness exists in one place, and that is inside of you," says Emily Fletcher, the founder of Ziva Meditation and trainer of Mindvalley's The M Word Quest.
And not addressing the pain of a breakup can lead to long-term emotional scars, making it difficult to move on or open up to new relationships. By focusing on the heart chakra and embracing the gentle guidance of this meditation for grief and loneliness, you give yourself the opportunity to mend, to let go of past hurts, and to embrace the future with an open and resilient heart.
7. Loving-Kindness Meditation
In times of grief, nurturing oneself can sometimes be forgotten, but consistently tuning in to this "Loving-Kindness Meditation" can be transformative.
It encourages you to foster not only self-care but also love for the world around you and, more importantly, for yourself. And Shamash Alidina invites you to connect deeply with your core, where kindness and compassion reside.
The thing is, when grief is left unchecked, it can cloud your perception, often making you forget your innate ability to love and be loved. However, by embracing the practice of loving-kindness meditation, you're taking an essential step in self-care.
This ensures that the pain of loss doesn't overshadow the love and compassion that's always within, waiting to be tapped into.
8. Accepting Wherever You Are Right Now
Grieving often brings along a wave of emotions that can make it hard for you to come to terms with your current state. And the process of mourning can sometimes make you resist the present moment, causing unnecessary stress and pain.
In the "Accepting Wherever You Are Right Now" meditation, Agapi offers a gentle reminder of the importance of acceptance, especially during these trying times. It's bound to be a beautiful journey within, urging you to embrace the present moment and let go of what you can't control.
Grief Meditation Script
A meditation script helps guide your focus, imagination, and awareness throughout the session. The intention is to create an immersive experience for you, helping you go deeper into meditation or achieve a particular state of mind.
"We need to find the space inside ourselves where we actually expand, where we actually embrace this loss," Agapi explains in her Mindvalley Quest. "We need to really open up so that your Spirit can come and shower you with comfort, love, tenderness, and embrace you."
Here's a sample grief meditation script that you can use:
Start by finding a comfortable position and taking a deep breath. Exhale any feelings of constriction or sadness.
Envision light entering your body with each breath, filling you with comfort and warmth.
Exhale any lingering fear or pain, imagining it dissipating with the breath.
Open your heart and allow feelings of grief or sorrow to surface. It's okay to feel these emotions fully.
If tears come, let them flow. They can be healing.
Imagine an angel or comforting presence surrounding you, enveloping you in love and compassion.
Keep breathing deeply, allowing each inhalation to bring in more light and love.
On the exhalation, let go of any residual pain, sadness, or resentment.
See this process as a journey of acceptance and expansion, not one of fixing.
End by taking a few more deep breaths, connecting deeply with your inner essence, and allowing yourself to feel held and comforted.
Remember, grief doesn't have a finish line; it's an ongoing process. So, when faced with this emotion, acknowledge it, embrace it, and let your inner light guide you through.
Other Mindfulness Methods to Cope with Grief
While coping with loss, various mindfulness techniques can be of immense help. Here are five methods to consider:
Body scan. Focus on each part of your body, feeling and acknowledging sensations, to ground yourself.
Daily reflection. Dedicate moments each day to ponder and recognize glimpses of gratitude.
Guided imagery. Envision calming places or treasured memories, providing a temporary escape.
Journaling. Writing down thoughts, emotions, and experiences can offer a therapeutic outlet, aiding in processing feelings.
Exploring these practices might lead you to discover what resonates most with your journey and provides the solace you seek.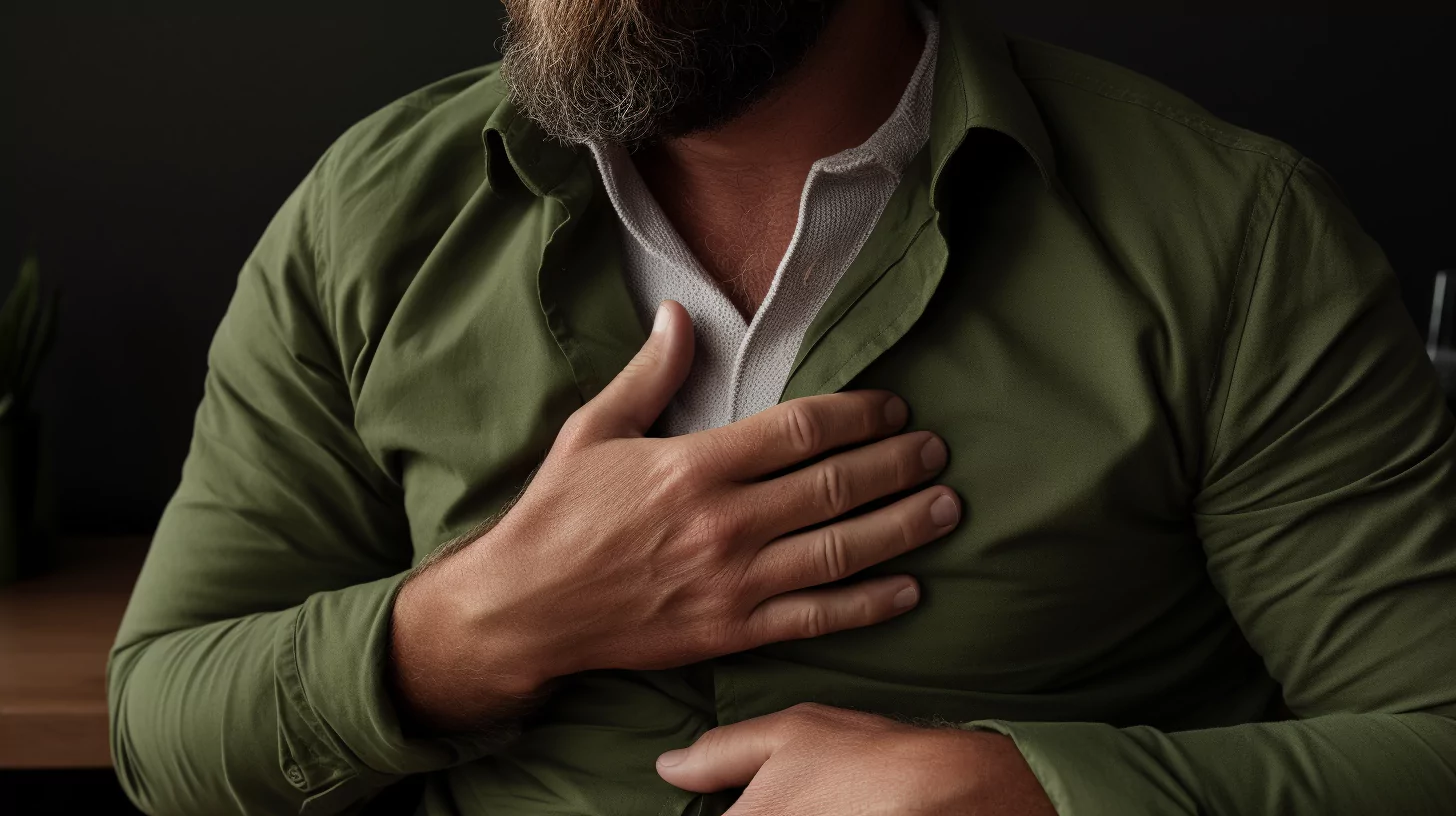 Mend With Mindfulness
As tragic as grief is, there's also something beautiful in it: the chance for healing and growth. While your experience with grief is uniquely yours, there are common threads that bind it to others.
Thankfully, the wisdom and insights from Mindvalley experts can offer you guidance and support. Their tools and expertise can be incredibly useful on your journey through sadness.
If you're looking for more resources, Mindvalley has a range of helpful content. By setting up a free account, you gain access to lessons from renowned figures like Agapi Stassinopoulos, Dr. Caroline Leaf, Emily Fletcher, Sonia Choquette, and so many more.
You'll also get daily meditations to bolster your mindfulness practices. The cool thing? The easy-to-use mixer lets you layer binaural beats, ambient sounds, and solfeggio frequencies, making each meditation session one of a kind.
And as Dr. Leaf says, "What your mind creates, only your mind can take away." And you can take it away, starting with grief meditation at Mindvalley.
Welcome in.
---
Images generated on Midjourney.