Betrayal, Abandonment, And Disappointment
---
Many of us have experienced painful, traumatic experiences — particularly when it comes to relationships. While this is a normal part of the human condition, it doesn't make them any less painful — and left unchecked, these past experiences can become triggers to emotionally shut down.
The reason? Opening your heart to receive and give love can be scary. Moments of abandonment and disappointment can stick with us long after they occur and can cause real and damaging intimacy blocks.
The problem is, in order to have fulfilling, authentic relationships, we need to be vulnerable. As Psalm generously mentioned in the video, this is her favorite quote to help her through her darkest days:
"If we can hack our belief system around sex,
we can get to the deepest places of our taboos and
start to actually unleash our power of being able to
connect with each other with more intimacy."  
— Psalm Isadora
Meditate And Heal Your Heart
---
In this beautiful 24-minute video, Mindvalley's intimacy coach and author of Tantra Touch, Psalm Isadora, will teach you a simple yet powerful meditation to help you tune into your heart's desires, remove shame and fear around your relationships, and allow yourself to be truly vulnerable and open.
Here's what you'll discover:
(01:05) — How Psalm gave herself a magic tool to help her search for ways to awaken the human senses;
(04:50) — A long-lasting technique that has helped Psalm to live a life in technicolor;
(06:48) — The first gift you should give yourself and an old Tantric saying that can help you find your way;
(12:30) — Psalm Isadora's guided meditation that will help you through your intimacy blocks;
(21:35) — A powerful advice on how to love others and yourself, because you can flip the script.
One of the key takeaways from the video is this,

"You're not gonna make real and lasting breakthroughs
until you include your body."
— Psalm Isadora
---
Do you want to learn more about how to increase your performance and satisfaction? Join this experience of a lifetime as Psalm Isadora helps you heal your intimacy blocks and activate your Tantra Energy for greater love, passion and connection below: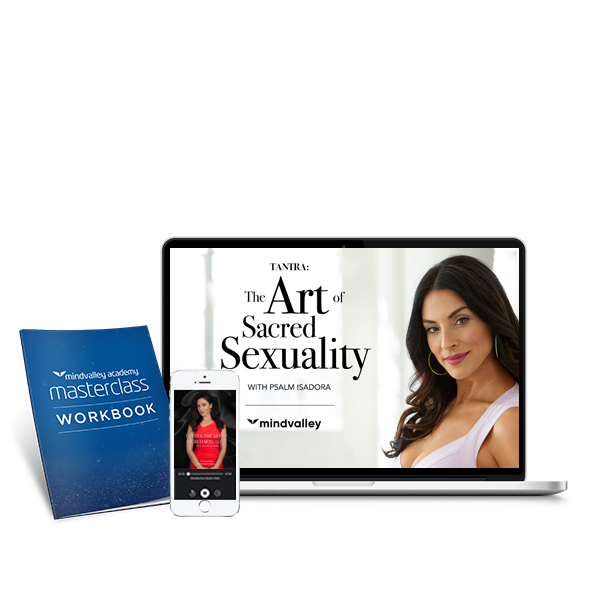 Discover 4 techniques that instantly activate your Tantra Energy for intimacy and attractiveness.
Choose your preferred session to attend below.
[blink_amp_form webinarid="5518143053627392"]