Heal Past Traumas With This Powerful Heart Meditation
Many of us have experienced painful, traumatic experiences — particularly when it comes to relationships.
While this is a normal part of the human condition, it doesn't make them any less painful — and left unchecked, these past experiences can become triggers to emotionally shut down.
The reason? Opening your heart to receive and give love can be scary.
Moments of abandonment and disappointment can stick with us long after they occur and can cause real and damaging intimacy blocks. But you don't have to stay this way forever because you can overcome intimacy obstacles through a heart meditation.
The problem is, in order to have fulfilling, authentic relationships, we need to be vulnerable. As the late Psalm Isadora, Mindvalley's intimacy coach and author of Tantra Touch, generously mentioned in the video above, this is her favorite quote to help her through her darkest days:
If we can hack our belief system around sex,
we can get to the deepest places of our taboos and
start to actually unleash our power of being able to
connect with each other with more intimacy.

— Psalm Isadora
Meditate And Heal Your Heart
---
In this moving 24-minute video, the late Psalm Isadora will teach you a simple yet powerful meditation to help you tune into your heart's desires, remove shame and fear around your relationships, and allow yourself to be truly vulnerable and open.
In the video, here's what you'll discover:
How Psalm gave herself a magic tool to help her search for ways to awaken the human senses.
A long-lasting technique that has helped Psalm to live a life in technicolor.
The first gift you should give yourself and an old Tantric saying that can help you find your way.
Psalm Isadora's guided meditation that will help you through your intimacy blocks.
Powerful advice on how to love others and yourself, because you can flip the script.
Here is one of the key takeaways from the video.
You're not gonna make real and lasting breakthroughs
until you include your body.

— Psalm Isadora
Benefits Of Doing Heart Meditation
---
Fulfillment of intimacy
Imagine getting close with someone by sharing your stories and experiences with someone who wants to do the same with you.
By practicing heart meditation you unlock your fear of intimacy through deep thoughts and visualization. You'll attract someone who you'll have plenty of common with.
Connect with your deepest feelings
Heart meditation relaxes the mind, spirit, and heart. By accessing your heart through meditation, you'll connect with your inner feelings and begin to balance your emotions and thoughts.
Know your self-worth
When you become one with your heart through heart meditation, your body and mind become in sync and you begin to acknowledge your self-worth. When you know your self-worth, you begin to realize that you deserve to open your life to intimacy.
Have a healthy heart
Stress and anxiety can increase your blood pressure. Having high blood pressure can contribute to heart disease. When you practice heart meditation your blood pressure decreases because you simultaneously reduce your stress and anxiety levels.
All of these benefits of heart-opening meditations work to heal the deep-seated traumas we all experience. They make us more capable of loving each other and ourselves.
---
Which of these benefits from heart meditation would you like to receive? What inspired you about the late Psalm Isadora's life story?
We'd love to hear from you by posting your comments below!
---
If You Want To Discover How To Instantly Activate Your Sensual Energy for Intimacy and Attractiveness, Then Join This Free Masterclass With Late Legend, Psalm Isadora

Where You will Learn:

✅ How the mind-body-spirit can transform not only your sensual life but also every other part of your life — your career, your finances, your friendships and more.

✅ How to uncover and delete psychological and energetic blocks around intimacy – you'll know exactly how one of Psalm's clients, a famous actress, turned around her "hopeless relationship" into an amazing adventure that led to a picture-perfect marriage.

✅ Discover how to connect with your energy shakti (even if you're a man) and experience more energy, more intimacy and more fearlessness in your life through simple practices of the ancient sages.

✅ The Transformational Sound Breath Exercise — a powerful ecstasy-inducing 30 second exercise designed to liberate you from your intimacy blocks and activate your "right brain."
Register And Access The Late Legendary Psalm Isadora's Sensual Secrets To Greater Intimacy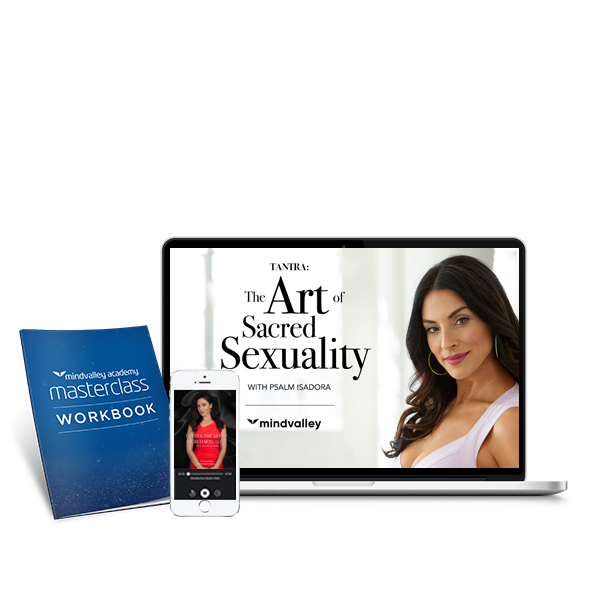 Discover 4 techniques that instantly activate your Tantra Energy for intimacy and attractiveness
Choose a date and time below to tune in to the broadcast in your own local time zone.
[blink_amp_form webinarid="6586759324631040"]