We get it. Sometimes, you feel like learning. Sometimes, you feel like giggling. Other times, you feel like improving yourself, your life, and your relationships. Other times, you may even feel like being spiritual and meditative. How will you ever find the best podcasts to fit each of your moods?
Whether you feel like brushing up on the latest health trends, seeking relationship advice, or listening to a good story, there is a podcast out there for you. In this article, we will explore the best podcasts in several different mood-defining categories, so that you can easily choose which podcast you are most in the mood for.
Education: Best Podcasts for When You Are Feeling Nerdy
The Mindvalley Podcast
The Mindvalley Podcast was created with the aim of bringing to you great teachers and discussions on powerful ideas for personal growth between our host Vishen Lakhiani and some of the world's most awe-inspiring thought leaders. What was initially a spin-off of our famous course Consciousness Engineering, The Mindvalley Podcast is today a great combo of talks from our coveted events, like Mindvalley A-Fest and Mindvalley Reunion, together with interviews with guests from a broad spectrum of transformative education, such as Jon and Missy Butcher on love, parenting, and goal setting, Arianna Huffington on health and wellbeing, Jim Kwik on becoming superhuman through speed learning, and many more. Check out more here.
TED Radio Hour
You guessed it. TED Radio Hour is brought to you by the famously adored speaker series, TED Talks (and NPR). In fact, the inspiration for this weekly podcast (hosted by Guy Raz) comes from the same innovating ideas, ground-breaking research, and fascinating inventions of TED's best speakers. As one of the best free podcasts out there, its narrative tone is sure to keep you listening, ensuring that you are left with a big breath of fresh air and incredible new ways of seeing — and thinking about — the world.
Radiolab
Are you a curious person? If so, Radiolab may just be your new favorite podcast to dive into. Hosts Jad Abumrad and Robert Krulwich create an ultra juicy podcast by combining storytelling, humor, science, and music into wonderfully fascinating and curiosity-satisfying mini-documentaries. Radiolab has been one of the best podcasts back in 2017 and only continues to grow in its ability to astonish listeners of all walks of life. If you have yet to jump on the Radiolab Bandwagon, this may just be your time to do so.
Best Podcasts About Stuff you Missed in History Class
The Stuff You Missed in History Class podcast is hosted by history buffs Holly and Tracy Wilson; they get down to the nitty-gritty on all things you didn't know about people and events in history. This bi-weekly podcast is brought to you by the HowStuffWorks team and is sure to shock, awe, and fulfill you in the very same way.

Spirituality: Best Podcasts for Self Improvement
Ram Dass Here and Now
Ram Dass Here and Now podcast is born from the life work and wisdom of spiritual guru, Ram Dass. His wisdom is shared throughout this podcast from over 40 years of lecturing around the world. The lessons (podcasts) teach about the importance of the present moment, self-awareness, compassion, and many other heart-centered philosophies.
Health: Best Podcast for Your Health-Nut Moods
Bulletproof Radio
Aiming to answer the question, "What are the simplest things you can do to be better at everything?" tech entrepreneur, Dave Asprey, has made it his life work to become a master bio-hacker. Bulletproof Radio combines Aprey's incredible life work with the ideas of ground-breaking experts in various fields all around the world. If you are interested in biohacking your overall health and becoming the best version of yourself you can be, this podcast is sure to delight you.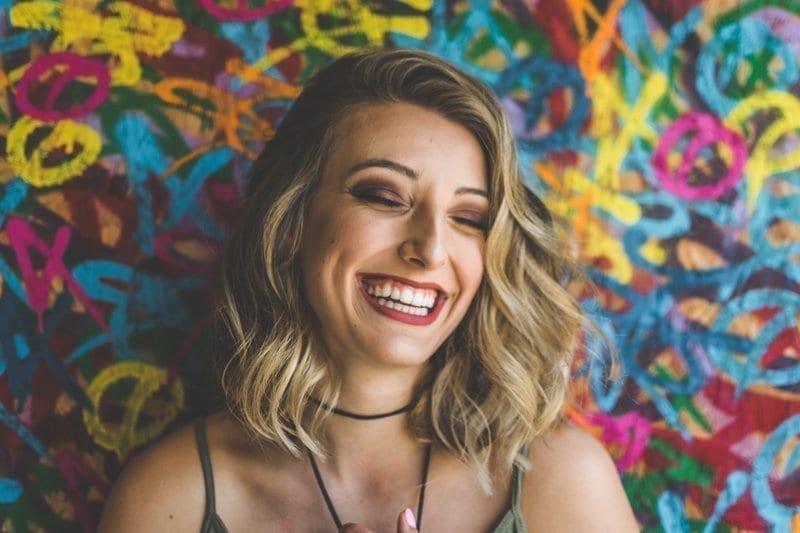 Comedy: Best Podcasts For When You Feel Like Giggling
The Joe Rogan Experience
The Joe Rogan Experience has proudly become one best podcast out there. The host, Joe Rogan, brilliantly combines out-of-this-world interviewing skills with his stand-up comedy sense of humor to bring you a podcast that is not only captivating but usually hilarious. He interviews the world's top scientists and researchers, comedians and actors, athletes and superheroes, and game-changers and thought-provokers. There is so much to be learned and laughed about in this fascinating and entertaining podcast.
2 Dope Queens
The 2 Dope Queens podcast leaves no hot potato un-buttered. It is composed of a fine blend of live segments from comedy shows (mainly held in Brooklyn), interviews with celebrities and comedians, and hilarious conversations about all things juicy. Be careful not to listen to this podcast in any quiet library, as you may get stares when loud chuckles accidentally escape you.
Love: Best Podcasts for When You Feel All Lovey
Savage Lovecast
Dan Savage, sex and relationship advice columnist and author, is the host of the hot, honest, and adventurous Savage Lovecast. Being one of the nation's top advice-givers on all things love and sex, Dan Savage answers real-life questions from listeners on this alluring weekly podcast. If you like the show and are interested in submitting your own questions, you can do so by calling 206-201-2720.
Where Should We Begin?
Esther Perel is a brilliant, Belgian psychotherapist and relationship advice expert (you may have seen her on the stage of TED or Mindvalley). She is also the host of the Where Should We Begin? Podcast, perhaps one of the best free podcasts out there today. This podcast is as intriguing as it is insightful. It explores real-life couples having candid conversations, revealing surprising truths about love and relationships. This podcast takes you into what is known as the "antechamber of intimate moments," and lets you out with insights that will forever positively influence your romantic life.
Story: For When You Crave an Emotional Journey
The Moth
The Moth is a podcast and not-for-profit organization dedicated to the art of story sharing. The podcast is comprised of the best on-stage talks (on a wide range of intriguing topics) in front of live audiences at Moth events held all around the globe. The stories are raw, moving, and generally highly relatable.
The Best Podcast for Any Mood
What if you are in the mood for all of the above? Are there any podcasts that cover all of these topics? Yes, there is. Introducing…
The Mindvalley Podcast
The Mindvalley Podcast pulls together all of the above categories by bringing you insight and wisdom from the greatest teachers and thought leaders in the world today. These teachers include people such as Lisa Nichols, Neale Donald Walsch, Jim Kwik, Tom Chi, and many (many) more. With our host, Vishen Lakhiani, these extraordinary minds share their immense wisdom and thought-provoking insights by sharing their stories, research, and sometimes even great senses of humor.
This podcast covers ideas all across the board: from learning how to learn, to discovering how everything is connected, to exploring love and desire, to accessing flow states, to exploring how to run a business, and many more.
Whichever mood you may find yourself in, The Mindvalley Podcast is sure to have something to delight your needs and senses. Subscribe and listen on your preferred podcast platform. You can also find us here:
Recommended reading: 10 Great Podcasts for Women Worth Tuning Into