WILDFIT vs. 10X
In a nutshell, WILDFIT is a health and nutrition program…and then some. This 90-day provides a comprehensive breakdown of the real human diet. The transformations in people's weight, complexion, body composition, and mental health are insane!

10X, on the other hand, is more orientated around exercise and achieving optimal fitness in the minimum time possible, harnessing the latest science in muscle stimulation. Just like WildFit, your body will have totally transformed in the space of three months, but 10X is more for those wanting to build the strongest, most sculpted bodies of all time on top of an already good level of health.

I'll give a brief overview of each Quest and then we'll explore what's best for you.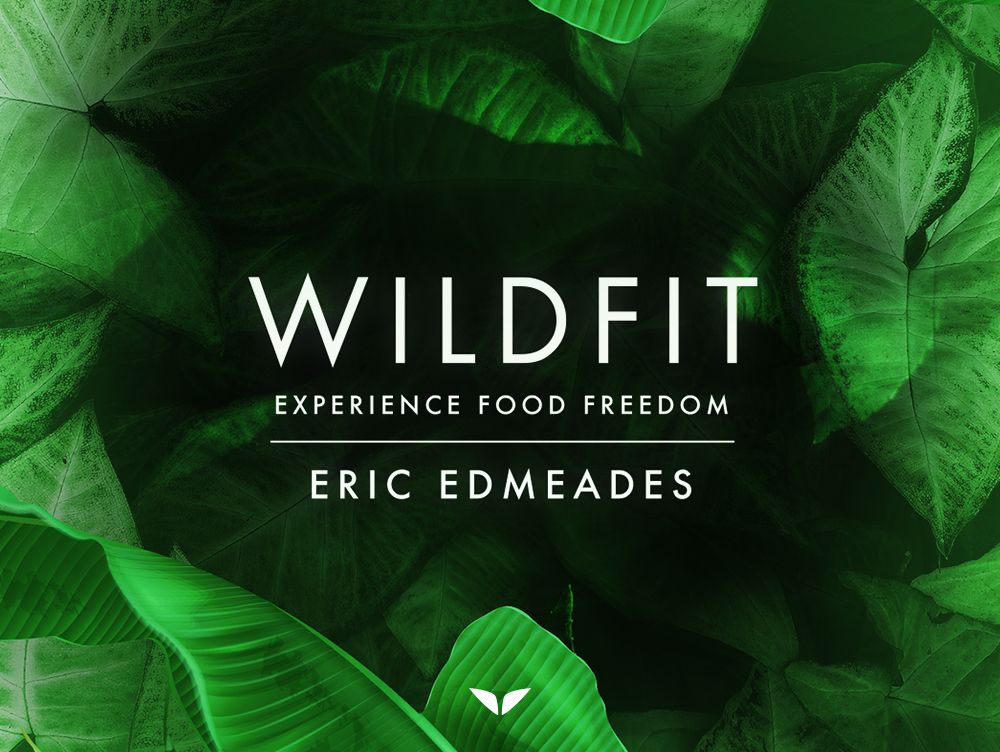 WILDFIT – A 3-Part Summary
The transformational WILDFIT experience is focused on three main goals:
1. Psychological reframing
WILDFIT empowers people to understand their relationship with food and how to choose foods that are both satisfying and nutritionally sound. It's meant to be a lasting lifestyle of freedom, not a temporary fix that you start and stop. It's a total psychological transformation. And the best bit? There's no food shaming. You will, however, be given super clear instructions as to what the WILDFIT diet is and which foods and smoothies to stock up on during your journey.
2. Understanding what mother nature intended
Almost all the WILDFIT principles are taken from ancient hunter-gatherer societies — both their lifestyles and what we know about their nutritional physiology. Research showed us that our ancestors' diet centered on instinct and access to certain foods that led to their optimal health. WILDFIT focuses on following in their footsteps — a focus on more of the foods that make you healthier and less on the ones that don't.
3. Boycotting the diet industry (that's built on lies)
You don't have to play the Diet Industry's games, although most of us do. Feeling out of control around certain food items isn't your fault. The diet industry is packed with very well-paid psychologists trained to lure you in with excellently executed marketing, and the program will equip you with the one thing to fight against it…the truth. By the end of the WILDFIT experience, you'll be the one in control of every single food choice.
The Man behind WILDFIT goes by the name of Eric Edmeades – and frankly, he's an absolute legend. Eric Edmeades is an international speaker, author, and pioneer in the field of evolutionary biology and nutritional anthropology. His research took him to live with bushmen in Africa, where he studied their eating patterns. He's waded through stacks of nutritional data and functional anthropology research and devoted years of his life to analyzing and testing his theories.
WILDFIT is the culmination of Eric's journey. And to date, it has helped thousands of people worldwide break free from poor health and debilitating diseases – and regain the health and wellness each of us was born to have.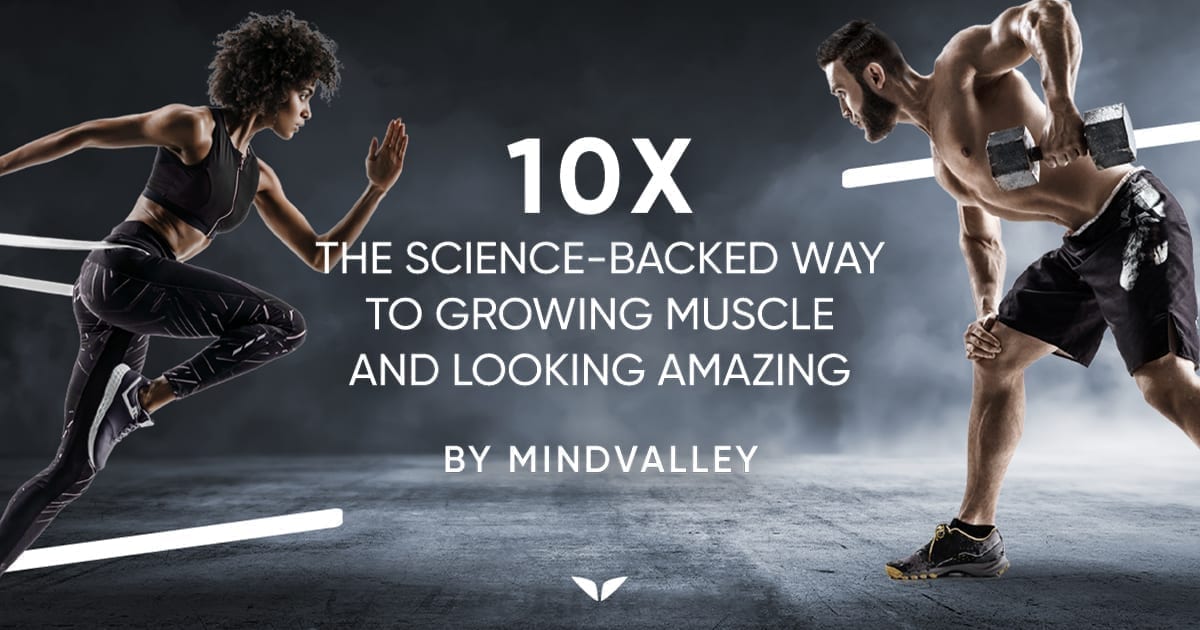 10X – The 3-Part Structure
The transformational 10X experience has three phases:
Phase 1: Your transformation begins (Week 2 – 4)
In your first phase of 10x, you'll begin using the essential exercise routines for triggering your body's adaptive response in just 15 minutes a session, twice a week. (This includes The 10x Big 6 Routine). You'll also discover how to harness nutrition, muscle growth mechanisms, and other supporting concepts to optimize your workouts and accelerate your results. We'll also cover the subtle (but crucial) differences in male vs female training and what you should be doing to optimize your results for your gender.
Phase 2: Sculpting your dream body (Week 5 – 9)
Once you've gained a strong foundation for your fitness, it's time to take it to the next level. Here you'll go deeper into specific muscle groups, daily rituals, workout intensity, and other advanced concepts for optimizing the results you enjoy from exercise, and minimizing the time it takes to get it done. We'll also include 9 additional optimized exercises that cover specific areas of your body to give you the freedom to sculpt your physique according to your aesthetic and strength preferences.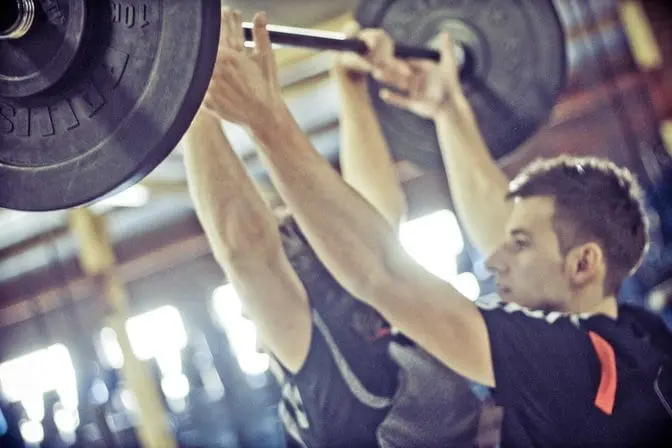 Phase 3: Living your 10X lifestyle (Weeks 10 – 12)
In your final phase, you'll take everything you've learned about optimal exercise and its supporting habits – and turn them into a sustainable, rewarding, easy-to-follow lifestyle plan that fits beautifully with your schedule and your aesthetic goals. You won't even need the 10X program once you've reached the end of this phase because your entire approach to fitness will be so intuitively ingrained in you that it comes naturally. (This is the kind of stuff you'd normally pay a personal trainer and nutritionist thousands of dollars for – but this is actually far more effective).
I and Lorenzo Delano will be the guys guiding you through the entire process.

If you didn't know already, I'm Head of Health and Fitness at Mindvalley. I've been lucky enough to have worked closely with some of the world's leading experts in the field of health and fitness. Inspired by my own rocky start to my fitness journey, I decided to dive into the mechanics of optimal health and fitness, and take a science-based approach to my physical wellbeing.
Through years of experimentation, I didn't only transform my body – but I even started winning athletic competitions, and speaking on global stages about my experience. Today, I'm honored to support countless people around the world to create extraordinary health and fitness through the most effective science – the best of which is encapsulated in the 10X program.

And as for Lorenzo? He's an absolute badass. Lorenzo Delano is a moral philosopher, educational psychologist, and exercise physiologist whose work centers around the nature of personal agency and wellbeing.
His goal is to discover and unify humanity's best knowledge in personal growth, psychology, learning technology, and wellness to create the shortest and most effective paths to profound personal transformation.
The 10x program embodies his philosophies around physical wellbeing through a hyper-optimized, minimum effective approach for maintaining maximum levels of health, fitness, strength, and longevity in any individual regardless of their current ability.
Which Program Is for You?
When to choose WILDFIT
So if you're a man above 15% body fat or a woman above 25% body fat, (over the recommended amount) you will see better results for your body if you focus on nutrition to burn that fat first with WILDFIT. Then you can add 10X training to build muscle after.
If you reverse the order and do 10X first, you will see that your body will respond, but it will do so incredibly slowly. There are a few reasons why this happens. Here's the science:
The higher your fat percentage, the lower your insulin sensitivity. Insulin is a storage hormone that plays a key role in making the body either build muscle or store fat. When your body is lean, it has a high sensitivity to this hormone which stores nutrients inside your muscle fibers for them to grow stronger. Perfect conditions for 10X–your body is just going to get better and better.
But if you're not flaunting a lean body just yet and have accumulated more fat than you would like, your body will be generating a higher amount of messenger peptides called 'adipokines'. They're bad news because they lower your muscle's sensitivity to insulin, and therefore you're way less likely to build muscle efficiently. This Endocrinology journal explains the physiological mechanisms that hinder the ability of the body to grow more muscle mass when muscles have low sensitivity to insulin. Give it a read if you're interested.
Moreover, when muscles become inefficient at the task of absorbing nutrients, insulin starts to store them in fat cells. You can read more about this in a journal published by the University of Guelph here.

Also, the higher your body fat percentage, the lower your testosterone and the higher your estrogen levels. (This is valid for both men and women). And a study from the University of Zurich proved that, if this is the case, the body was way more likely to store fat and way less likely to build muscle effectively.

In summary, the more fat you have in your body the harder it gets to build muscle and the easier it gets to accumulate more fat. So do WILDFIT first, then get on board with 10X when your hormonal environment is optimal for muscle building.
When to choose 10X
If you're a man with or below 15% body fat or a woman with or below 25% body fat, then putting more focus on strength training will bring you a more complete body transformation because your body is in the best state to develop muscle mass. You're ready to join us on the program and watch your body change for the absolute better!

But if you choose to join us, you should be, ideally, already be on a kind of WILDFIT diet. After all, exercise should never be the focus if your food game isn't under control. You also need the right nutrients to sculpt your body with.
It sounds weird, but the role of strength training on our 10X program is to break down muscle fibers and weaken the body temporarily. It's with the assimilation of the right nutrients that the body rebuilds itself stronger (and with an awesome physique).
But if you've mastered your nutrition game, welcome aboard! It's going to be an incredible journey and Lorenzo and I can't wait to have you on the program!
To summarize, if your goal is to burn a lot of fat as quickly as possible, do WILDFIT. If your goal is to build the fittest, strongest, most sculpted body of your life in a short amount of time, join us on 10X!
Sample WILDFIT & 10X for Free
If you're interested in finding out more about WILDFIT and 10X, you can watch our free Mindvalley Masterclasses by clicking either link below!

(Alternatively, if you're ready to sign up, click here for WILDFIT and here for 10X to land your official spot on either program! You can try it risk-free for 15 days…and if you're not feeling it, we'll give you your money back.)