How do you feel when you ask yourself where do you see yourself in five years? Some feel uncomfortable, others realize they have no actual life plan. Instead of being scared of the future though, it's much better to have an idea of what you want. With this, doubts and fears will be removed and you'll be focused on taking action in the right direction so that you can live a better life five years from now.
You have the freedom to operate the way you want, but you must take responsibility for the choices you make and the actions you take.

– Jon Butcher
Where Will You Be in 5 Years
Self-assessment comes before taking action and making changes in our lifestyle. We first need to know exactly what we like and don't like about where we are in life. And then define our true desires for the future, the near and the distant one.
As scary as that sounds, it's much better to have a vision and a plan, than nothing at all. Simply because you'll end up at a place filled with regrets and unhappiness.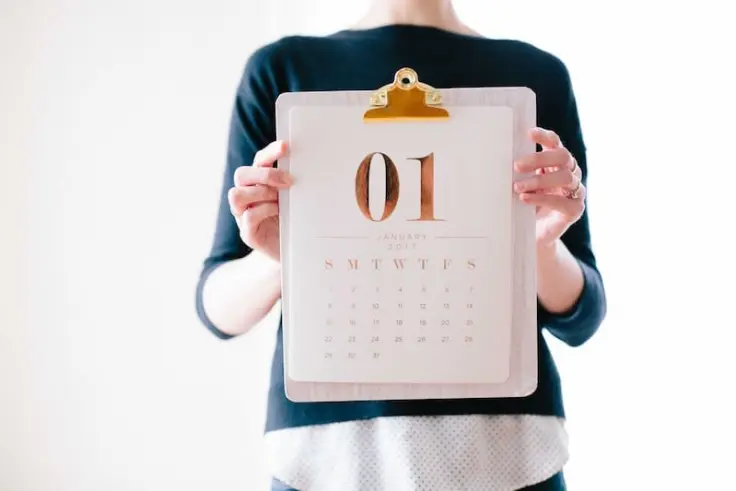 A vision will help you live the life you want five years from now. All that will make the journey to getting to that moment exciting too. It's true when they say it's not about the destination, but about all that happens (and the person you turn into) on the way there.
So let's get the process started today, and have a more meaningful daily life for the next few years.
Outlining Your 5-Year Plan Right Now
The quick exercise below can be performed in as little as 15-30 minutes. But the effect it will have on your mindset and the rest of your life can be tremendous. Are you willing to do it right, without hiding anything or avoiding what you aren't currently happy with?
Here's what you should begin with to make your five-year plan a reality:
1. Draw the picture in your mind first
Find a quiet place, empty your mind, and ask yourself this: Where do you see yourself in five years?
You can do it in a few ways, or even combine them all for an even greater effect.
Turn this into a form of meditation. Don't think about anything else. Breathe deeply a few times before you focus your mind on the question. But once you do, let this be the only thought in your head and give it your full attention.
If that's not working, go in front of the mirror, look at your reflection, and say the question out loud. This is a powerful technique that helps the message get to the subconscious mind. You're also using the body language, your actual voice, looking at yourself, and basically activating all your senses to find the right answer to this important question.
Last but not least, write it all out. Use pen and paper though, to make the process natural and get ideas flowing. Stop overthinking and just get to work. Answer the question in detail.
You'll soon realize you just created your five-year plan, it's just not structured enough.
2. The elements you need to eliminate
The next part of answering 'Where do you see yourself in five years?' Requires you to share the things you aren't happy with at this stage in your life.
Here's the time to speak the truth, without being judgmental or afraid to admit all that's bothering you.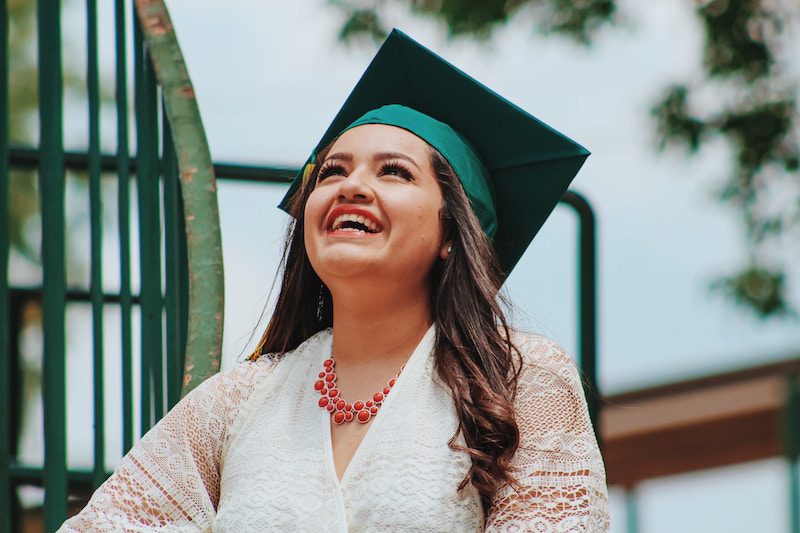 The negative elements in your current life that won't get you where you want to be five years from now can look like this:
Toxic people: they might have been in your surroundings for a long time now, but that doesn't mean you two are a good fit. Analyze your relationship and see if it's just giving on your side, and not receiving anything in return. Also, rethink your friendship with those who don't believe in you and make you feel less confident in your abilities. Those who are complaining about every single aspect of their lives, and who depress those around them, as a result, shouldn't be involved in your day-to-day.

The work you do: chances are, you aren't enjoying your job, or colleagues, or how you're treated there, or the inability to see progress, or even the industry you're in. Add all this to the 'No' section of your five-year plan.

Personal qualities: share openly anything you would like to change about yourself. Five years is more than enough for this to happen naturally. Just imagine the kind of person you can be and you'll get excited to make it happen.

Bad habits: what you do daily is making you less productive, lazier, unhealthy, stressed, and so much more. So write down all the bad habits you've unconsciously developed over the last decade. Habits are so powerful that they shape your future. If each is tackled and broken slowly, step by step, you can then be living a much better, healthier and successful life.
Don't worry if the list of things you want to remove from your life five years from now gets bigger than what you expected. That's okay. It means there's a lot of work. But eliminating all these negative things will make space for more of what matters and what brings positive vibes.
3. Breaking it all down to the first steps
A life plan is not a real plan until you know exactly what the first step looks like and decide when to take it. So, let's get to this now.
You should be able to summarize your five-year plan in a few sentences. Then, these can be broken down into five big life goals. Each, however, deserves a separate formula for achieving it.
Take the list for the first goal now. Regardless of what aspect it's targeting, the process is the same. Carefully think it through, and break it down into smaller goals.
Do that a few more times. This is a real brainstorming session and might feel like you're out of ideas, but keep digging and you'll come up with many.
Your five-year plan for each goal will turn into a set of one-year plans. Each of these will become a series of three-month activities and actions. Then, you'll get to one month, and ultimately one week.
Now, you'll be able to decide what you need to do each week, in order to get closer to where you want to be five years from now.
That's how a massive plan becomes a set of daily steps. All you need to do is stay consistent, and not lead astray.
The good thing is that you'll constantly feel like you're moving forward and so many other great changes will be happening both in your mind and in reality.
Being Excited About Your Vision 5 Years From Now
It all begins by asking yourself 'Where do you see yourself in five years?' The answers you'll come up with will be life-changing.
By doing this one thing, you'll take more responsibility than anyone else out there not willing to admit what's wrong with their life, preferring to live in lies.
Congratulations. It's exciting, and you should recognize that emotion that goes together with the whole five-year plan.
Being able to work on your self-development and taking control of your future will make you more focused and in control of your life right now too. You'll immediately start noticing the benefits, such as achieving short-term goals easier when keeping your end vision in mind. Waking up with a reason. Being more motivated than ever to get to work. Feeling more energetic and productive due to the little daily habits you'll be replacing with better ones.