As the saying goes, if you don't know where you're going, any road will take you there. So where do you see yourself in five years?
You may feel uncomfortable reflecting on this question. Or you may realize that you actually have no life plan.
Without a clear plan for the future, it's easy to get stuck in a rut or drift aimlessly from one day to the next. But with a clear vision, you can set goals, prioritize your time, and take purposeful steps toward the life you want.
The pressure of figuring it all out might seem like an elephant sitting on your chest. However, with the guidance and expertise of Lifebook creators Jon and Missy Butcher, who are also the trainers of Mindvalley's Lifebook Online Quest, you'll get all the support you need along the way.
There's incredible power in realizing "you have the freedom to operate the way you want," says Jon. "But you must take responsibility for the choices you make and the actions you take."
Where Will You Be in 5 Years?
It sounds like a simple question, but it's one that's surprisingly difficult to answer. Self-assessment comes before taking action and making changes in our lifestyle.
According to Jon, you first need to know exactly what you like and don't like about your life in the present moment. And then define your true desires for the future.
Science has agreed too: setting goals is linked to higher chances of success, better confidence, motivation, and autonomy.
So to begin, in the Lifebook philosophy, there are 12 categories of life to take into account when creating your dream reality:
Health and fitness
Intellectual life
Emotional life
Character
Spirituality
Love relationship
Parenting
Social life
Financial life
Career
Quality of life
Life vision
"Your mission is to get in touch with what you want in every area of your life all at once," explains Jon. And even when it seems daunting or impossible, once you figure out the pillars of creating a plan, the journey to get there will be as exciting as the destination itself.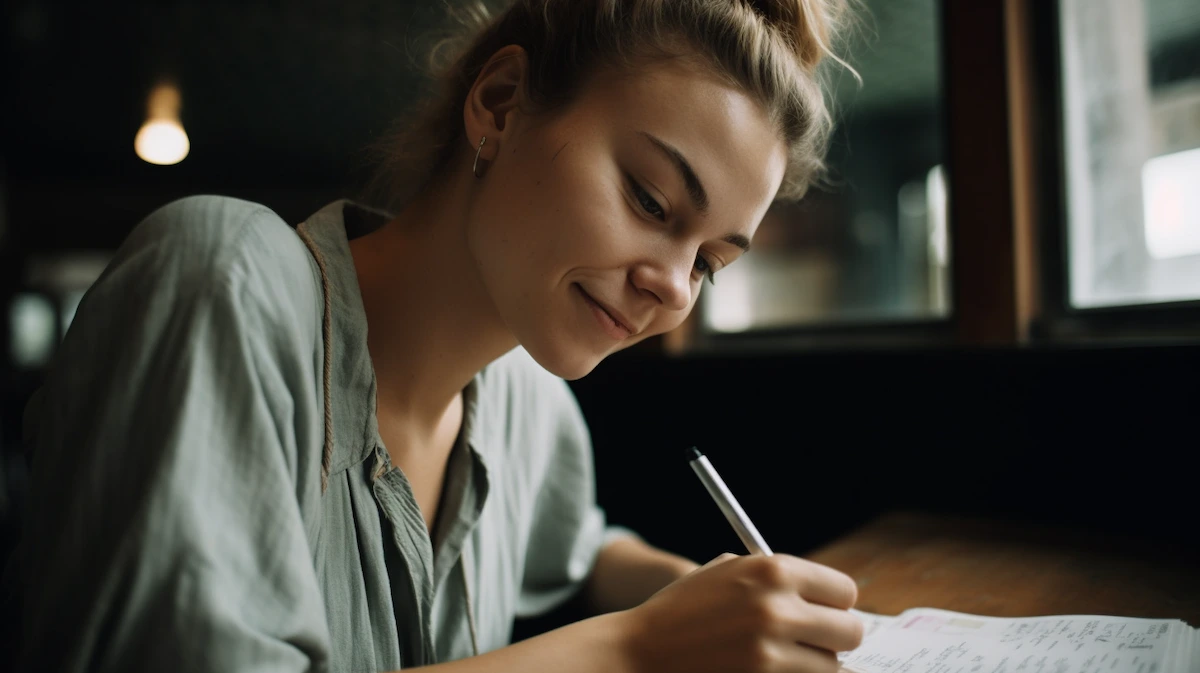 Outlining Your 5-Year Plan Right Now
The quick exercise below can be performed in as little as 15-30 minutes. All you need is the willingness to be honest with yourself about the things that aren't working for you right now.
Here's what you should begin with to make your five-year plan a reality:
1. Draw the picture in your mind first
The first step to achieving any goal is visualizing what it will look like in the future. So, find a quiet place, empty your mind, and ask yourself this: Where do you see yourself in five years?
Jon explains how you can turn this practice into a form of meditation. Here are a few methods to try:
First, breathe deeply a few times. Then, focus your mind on the question and give it your full attention.
Another technique is to look at your reflection in the mirror and say the question out loud. This is a powerful method that helps the message get to the subconscious mind. You're also using body language, your actual voice, and looking at yourself—basically activating all your senses to find the right answer to this important question.
Lastly, write it all out. Use a pen and paper, though, to make the process natural and get ideas flowing. Give as much detail as you feel like.
Once the visualization is over, you'll soon realize you've just created your five-year plan. Keep in mind, though, it might not be fully structured yet.
2. The elements you need to eliminate
When it comes to "Where do you see yourself in five years?", one sample answer to consider using would be sharing the things that no longer serve you. Because sometimes, planning out your dreams means letting go of the past, without judgment or fear.
Here's what that can look like:
Unfulfilling relationships. These can be romantic, biological, or platonic connections that involve just you giving and not receiving. It's with those who don't believe in you, make you feel less confident in your abilities, who complain about every single aspect of their lives, and who depress those around them.
The work you do. You don't enjoy your job or the industry you're in, don't get along with your colleagues, don't like how you're treated there or aren't able to see progress in your career growth. Add all of these to the "no" section of your five-year plan.
Personal qualities. There are aspects about yourself that you'd like to improve on. For example, you'd like to spend more time with your family or you'd like to put your health as a priority.
Bad habits. What you do daily could be making you less productive, lazier, unhealthy, stressed, and so much more. These could include smoking, Netflix-ing all day, nail-biting, and so on and so forth.
Don't worry if the list of things you want to remove from your life in five years is longer than you expected. It means that while there's some work to do, eliminating all these negative things will make space for more of what matters and what brings positive results in return.
3. Breaking it all down to the first steps
Jon highlights in the Lifeook Online Quest that a life plan is not a real one until you know exactly what the first step looks like and decide when to take it. So, let's get to this now.
Summarize your five-year plan in a few sentences. Then, break them down into five big life goals—each will need a separate formula for achieving it.
Go through one goal at a time. Break them down into smaller goals.
Do that a few more times. This is a real brainstorming session and you might feel like you're out of ideas, but keep digging and you'll come up with many.
Your five-year plan for each goal should eventually turn into a set of one-year plans. Those, in turn, will become a series of three-month activities and actions. Then, you'll get to one month and, ultimately, one week.
Now, you'll be able to decide what you need to do each week in order to get closer to where you want to be five years from now. That's how a massive plan becomes a set of daily steps. And all you need to do is stay consistent and not lead astray.
The good thing is that you'll constantly feel like you're moving forward, and so many other great changes will be happening both in your mind and in reality.
If you want to have a happy, successful, balanced, [and] fulfilling life, you've got to take responsibility for figuring it out for yourself. There is a magic formula, but that formula will be unique to you.

— Jon Butcher, trainer of Mindvalley's Lifebook Online Quest
Being Excited About Your Vision 5 Years From Now
Being excited about your plans helps make the journey smoother and easier. In fact, studies have shown that having long-term goals leads to a more positive outlook on life and a greater sense of control.
So when you wake up in the morning with purpose and reason, it'll help make your morning routine feel like a spa ritual. You may even feel more motivated than ever to get to work.
And with those little daily habits that used to hold you back? You'll be replacing them with healthier, more productive ones, feeling more energetic than ever before.
That's why Jon encourages you to recognize the emotion of excitement and take it with you for the whole ride to your dream life.
How to Answer "Where Do You See Yourself in 5 Years" in a Job Interview
"Where do you see yourself in 5 years?" is a common example of what you can be asked in a job interview.
You might be tempted to come prepared with a canned response, but this question is an actual opportunity to showcase your goals and ambitions.
Here are a few practical tips to help you:
Align your personal and professional goals. For example, maybe you're interviewing for a marketing job. If your personal goal is to improve your public speaking abilities, you can respond this way: "In five years, I see myself as a marketing manager who is confident and effective at public speaking."
Do your research on the company and the position you're interviewing for. You can tailor your response to show how your career goals align with the company's core mission. For example, if the company truly values innovation, a possible answer could be: "In five years, I see myself leading a team that is pushing the boundaries of what's possible in our industry."
Remember, the interviewer isn't just asking about your future career aspirations; they're also assessing whether you're a good fit for the company and the role. So, be authentic and enthusiastic, and make sure your response showcases your skills and experience.
Get Excited for the Next Level You
You can wrap your mind around this thing called life, and you can find your happiness.

— Jon Butcher, trainer of Mindvalley's Lifebook Online Quest
The goal of your personal growth journey is ultimately for you to be happy. And you can start by knowing that you deserve to be fulfilled and satisfied in every single aspect of your life.
That said, the truth is, sometimes it may feel like a daunting, unfeasible task to make your dreams come true. But you don't have to be alone on the way.
If you're looking for some guidance, Mindvalley is the place for you. You can transform your life from the inside out with powerful lessons, such as the ones in the Lifebook Online Quest. Jon and Missy Butcher will guide you through the process of redefining your whole life vision and deciding on the exact steps to make it happen.
To get a taste of the wisdom that may change your life, you can sign up for a free masterclass and sample out a bit of the Lifebook magic.
Your life may turn out to be an extraordinary one. Don't be afraid to believe it's possible.
Welcome in.