Time management isn't easy.
If you struggle to meet deadlines and are juggling many responsibilities, you're not alone. Great leaders spend years crafting good time management habits; after all, the way you use your time determines your success in life.
You've probably heard about utilizing time management tips while at work, but don't forget about the bigger picture. The workday can be fast-paced and unpredictable, so we want to help you focus on personal changes that will factor that inevitable chaos in.
Fortunately, you don't have to be a CEO or business leader to have awesome time management skills! It's all about learning how to work smarter, not harder.
Read on to explore the top 5 ways to work and live efficiently.
1. Get A Head Start On Time Management
Ditch the snooze button.
We can't say it enough: this small step can make your day significantly more productive and efficient without much effort. Expert Roy Baumeister has some tips on increasing your energy to make the most of those critical hours each day.
A great way to start your day is by replacing your snooze with 10 minutes of absolute peace and silence. Trust us, it'll be even better than sleep (and snoozing makes people more tired, anyway). You can choose how to use this time, but try to do as little as possible and minimize stimulation (for example, don't look at your phone).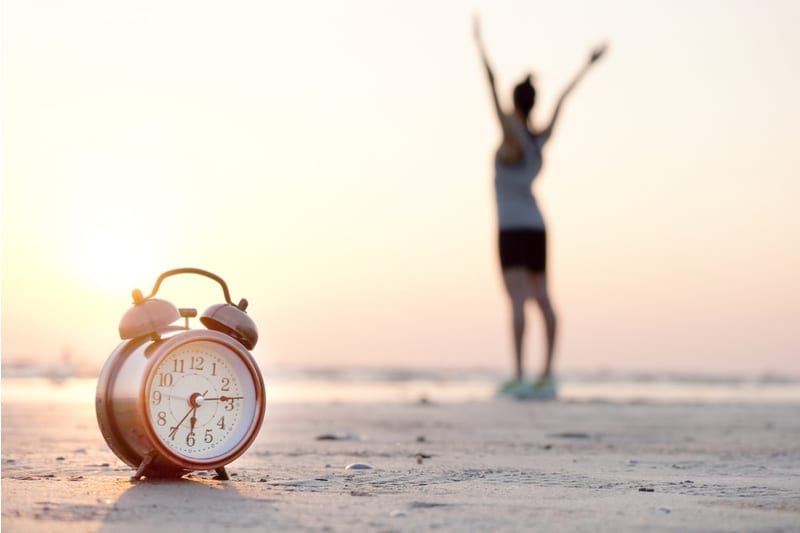 Wake up earlier (or change how you get ready).
If you already have to be up at 6am or have a crazy morning, don't stress: we're not saying you have to get up two hours earlier to work out, get ready, eat a wholesome breakfast, and meditate. After all, you already have a lot on your plate!
Here's an article full of tips on how to help you wake up earlier. Waking up just a few minutes earlier can improve your time management skills greatly, and can help you adjust to the day's tasks. If you can't get up earlier, picture your morning movements around the house and mentally set things up accordingly.
Many people set out their outfits, make a big batch of morning tea (or coffee) and put it in a to-go cup.
2. Make More Time For Yourself
Keep Sunday open.
The old "day of rest" idea has its merits. It shouldn't be used to restrict how you use your time, but to help make your week go as smoothly as possible! Make that weekly list we talked about earlier. Get your shopping or laundry done for the week. Time management tips help you work smarter, not harder; this includes having days dedicated to self-care and rest.
Many people get the Sunday blues, which makes it hard to get in the right mindset for the crazy week ahead. Go to a museum and find music/art that inspires you. Get outdoors and get active. Align your body and mind however possible to maximize the impact of your time management strategies.
Find "Do Not Disturb" time.
Are you worried that you will miss out by making time for personal obligations? It may seem that way, but studies actually show that doing this will give you more time (quality time) in the long run.
Time management tips are especially important if you are constantly getting emails or texts from work. Delegate and train yourself to minimize this, or learn to say "no" when you need to put yourself first. You don't need that kind of stress in your life, because it makes everything more difficult.
3. List To-Do's (And Due Dates)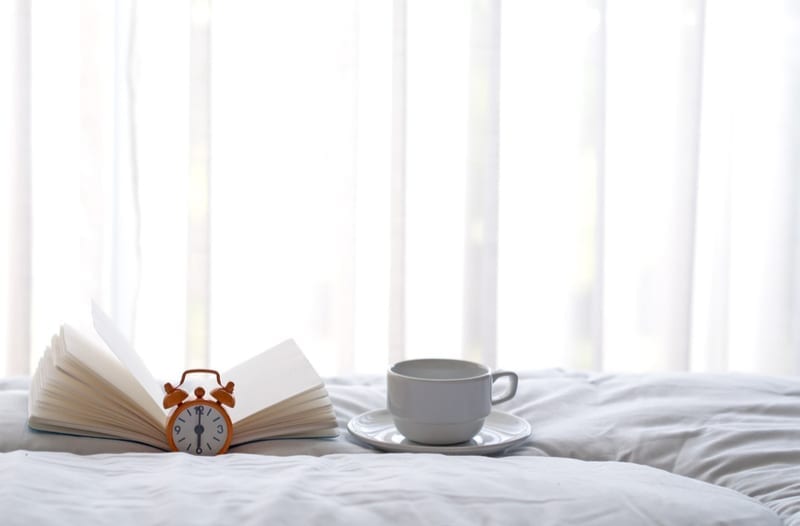 Don't be afraid to have multiple lists!
Make a weekly to-do list, as well as a long-term goal sheet. You can combine personal and professional lists, or make one for each. If you anticipate distractions or roadblocks, include those and ways to subvert them.
When making lists, divide up tasks or to-do's into baby steps. This way, you can mark off every step you take and visualize your progress! Afterall, it's frustrating to write down vague or overwhelming goals, do something to accomplish them, and then not be able to mark off that progress on your list.
Look at your goal sheet weekly, and update your weekly list before heading home each day. This way, you'll be very aware of how you use your time each day and can start the next day with a better idea of what's most important.
Think of your time management habits as if you are training for a marathon: your short-term habits will affect your larger goals, so it's good to add due dates to your list and star any urgent tasks. Feel free to include incentives: if you "eat the frog," meaning you complete the worst task at hand first, treat yourself to a reward of your choice!
4. Take Control Of Your Time
You can't form good time management skills around chaos. Figure out what you have control over, what consistently affects your time management, and use it to your advantage.
Even if you struggle to maintain a daily routine (freelancers, leadership roles, changing environment, etc.), there are some things you can control. Work around those, not against them. Reinforce habits that help maintain strong time management practices. Spend less time and effort on tasks that will earn you less money or success.
Most importantly, cut out things that waste your time. Leave room only for what is worth it.
If you regularly lose focus in the afternoon, find a good break time to spend a few minutes outside or to do a mini-workout to refresh. If you have regular morning meetings, use that time to nip potential problems before they come up later that day, or use that time to do team building.
5. Review Your Current Time Management Skills
Do a self-review on how you use your time during the day, especially the time you need to be most productive (morning hours, especially). This can be a time-audit, of sorts. Log a day of work and see where and how you're most productive, what distracts you the most, etc. Does your phone keep beeping, pulling you away from your work?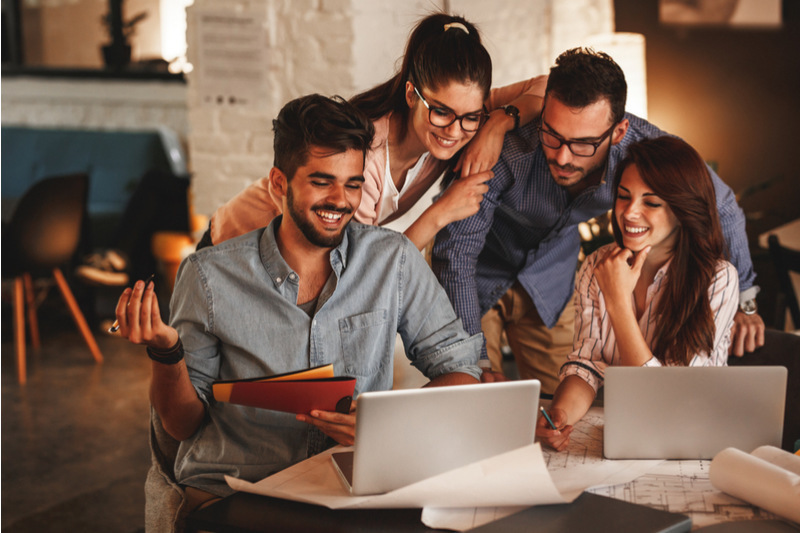 Grammarly offers tips on reviewing the effectiveness of your current time management strategies. You will be surprised at how easily you can visually lay your time frames out in front of you and micromanage them, which is critical to creating effective time management strategies.
Even with larger projects, there will be patterns you can create and improve on. For instance, if you tend to collaborate on projects, you can delegate and play off each other's strengths. Do you spend too much time on presentation details? Your visual friend can create the Powerpoint while you, the researcher, do the research and quality check. You will have more time without giving anything up.
The goal here is to use what helps your time management and to build off it. Your boss will absolutely adore you. Create a positive work environment. If you do, you'll have more momentum, a key aspect of good time management. This also will help your leadership skills! Check out this quick read on using momentum to use your time well.
Do you have any time managemant tips that work really well for you? Please share with us in the comment section below!