When it comes to finding effective workouts that deliver results and help you feel fit and active—everyone is different. Some people enjoy weight lifting, others prefer cardio, but for the people who struggle to find workouts that actually deliver results and that help them maintain results, finding the magical "perfect workout" can be a challenge.
The good news is, there are many exercise experts that have found a few different workouts that will deliver results for people of all types, sizes, and fitness levels. One of the most popular and effective of these workouts is kettlebell training. And workout guru, Steve Cotter, is helping countless people finally achieve their fitness goals with this unique workout method.
Steve Cotter not only prescribes a kettlebell workout approach, but he also is all about clean eating and taking care of yourself and your body, and his approach really works.
If you've ever been interested in finding a sustainable exercise routine that will deliver results, keep you feeling fit, and have you looking and feeling the best you ever have, then Steve Cotter kettlebell training is just the workout you are looking for. This is your guide to learning more about this revolutionary workout expert and his transformative workout program.
Who Is Steve Cotter?
The Steve Cotter extreme kettlebell workout has already helped countless people get in the best shape of their lives. However, in order to really understand the impact that this kettlebell training program can have, you need to have a better understanding of the man behind the workouts—Steve Cotter.
When Men's Health Magazine ranked Steve Cotter as one of their Top 100 Fittest Men of all Time, there was no denying that this Daoist martial artist deserved the title. Some claim he has near-superhuman physical abilities, others claim he is one of the best trainers in the world. In addition to being a world-renowned martial artist, focusing on the practice of mind, body and spirit, he also pivoted his career to be a highly sought-after trainer and consultant.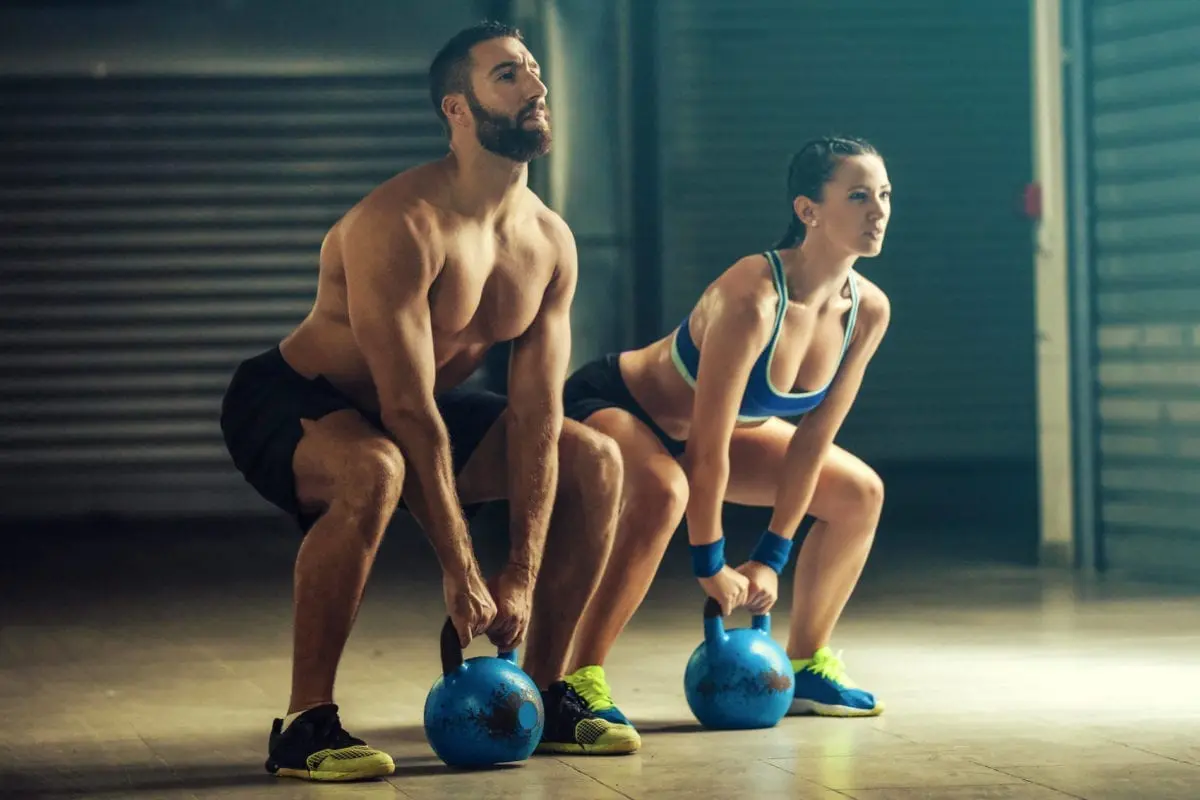 He consulted several professional sports teams including the San Diego Chargers and the San Francisco 49ers of the NFL and he also consulted the US Navy SEALs and the US Marines. However, at the foundation of his consulting and training career is a simple weight known as a kettlebell.
Using this small weighted device, Steve Cotter not only developed a workout routine that would work for countless different types of people, but he also popularized kettlebell workouts and began bringing them to countries all over the world. He first started with these kettlebell workouts 15 years ago. Today, he has managed to harness the power of these little weights to transform countless people's minds, bodies, and spirits.
All About Kettlebells
If you aren't already familiar with kettlebells, these compact weights are shaped like a ball with a handle on them. These kettlebells actually come from Russian culture and utilize a momentum-based system of swinging. According to Steve Cotter, this is known as "loaded movement." It is something that you will hear a great deal about in the Steve Cotter extreme kettlebell training program as loaded movement is the key to the success behind this exercise endeavor.
Here are a few of the reasons why this type of movement works:
It increases the load on the skeleton

It allows for an almost unlimited range of motion

This type of movement allows for a lot of manipulation

Loaded movement combines strength, power, endurance and range of motion in one
These are just a few of the many reasons why exercise experts of all types enjoy workouts that utilize kettlebells. However, with the Steve Cotter kettlebell workout program, you get even more as this multi-faceted trainer also combines Daoist martial arts with his kettlebell movements.
The Steve Cotter Kettlebell Push Pull Philosophy
One of the many reasons that Steve Cotter's kettlebell training programs are so successful is because Cotter puts so much research into his exercises. In fact, this is why so many people turn to him for expertise. One of his most talked-about training concepts is known as the push-pull series, which looks at the science between the Steve Cotter extreme kettlebell workout. As the name suggests, these workouts use a unique system of pushing and pulling movements to maximize results.
Cotter actually developed this approach when he started to realize some of the problems that came with common vertical lifts, such as cleans, snatches, and presses. He found that these programs neglected the horizontal movements that kettlebell training and weight lifting. He found that neglecting these horizontal weaknesses could not only lead to injury, but to training plateaus.
This was the inspiration for the push-pull method and the Steve Cotter extreme kettlebell training program, but it is also the reason that so many people see results with this approach to workouts. With this in mind, when you see kettlebell workouts, you will see movements not only that you normally see with regular weightlifting, but completely new movements as well that encourage you to move in different directions and ways you've never done before.
Getting Started With Steve Cotter Kettlebell Training
If you are new to kettlebell workouts, it is smart to start slow and with a lightweight. To really make the most out of kettlebell training, you should invest in an actual workout program such as the Steve Cotter extreme kettlebell workout. When starting kettlebell training, or any new type of workout, it is always important to have the guidance of a trained expert showing you the safe way to do these exercises correctly and with proper form so that you don't end up hurting yourself in the process.
Steve Cotter even has The Encyclopedia of Kettlebell Lifting, which is not only a massive book but a 9-hour DVD on the topic. If you want to make sure you have all of your basis covered with kettlebell workouts, this is the approach to take.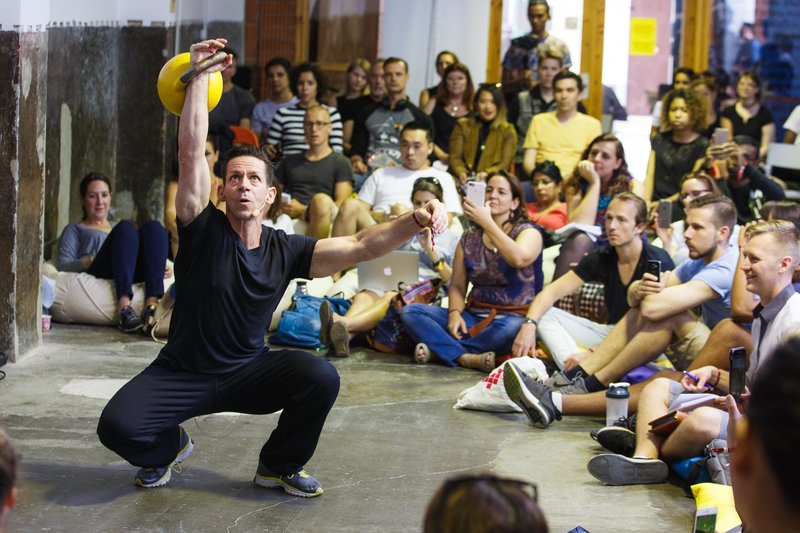 One of the most basic kettlebell moves is one that many people have likely seen before: the kettlebell swing. For most people, it is the only time they use a kettlebell, and even for the Steve Cotter kettlebell program, it is the foundation of the workout. If you want to get started in learning more about kettlebell training and how it works and to start to get a feel for these canons with handles and how they feel when you use them.
The standard two-arm kettlebell swing works on a number of different muscle groups. Here's how to do the kettlebell swing:
Stand with your feet hip width apart, with the kettlebell right in between your legs, with a slight bend in your knee.

Carefully squat over the kettlebell and put your weight on your heels.

Pull your shoulders back and sit back and take a deep inhale in.

Hinge forward at your waist and grip the bell with both hands.

Exhale and pull the kettlebell upward with both hands, keeping your arms hanging down straight and flat against your body.

Pull the shoulders back and hinge forward, using momentum to push the kettlebell forward. The work is coming from the hips.

The shoulders should stay down and keep popping the hips forward to move the kettlebell in a swinging motion.
According to Steve Cotter, it is the most important and foundational exercise, because all of the other big kettlebell moves have the swing in them, including the clean, the jerk, and the snatch. He insists that getting the form right is essential to finding success in all of the other exercises as part of his kettlebell program.
Here are some of his tips for making sure you do this swing safely and correctly.
Make sure the upper arm is connected to the torso, don't lift the kettlebell only with the arm and back.
Make sure that your body mass is guiding the load. Your arms are really just a guide for the kettlebell, the rest of your body should be doing the work.
Breathing is key. Just like with meditation and yoga, breathing can make all of the difference when it comes to these moves. Instead of breathing once per rep as most people would, with the kettlebell swing, Steve Cotter recommends doing two breaths per rep to keep the heart stable.
Make sure the weight isn't pulling you, but that instead, you are pulling the weight.