In this video, Marisa Peer shares how you can stay confident and charismatic every time you step on stage.
About The Video
---
Taking the stage can make even a confident person break out into a sweat. But today, if you're trying to boost your career, positively impact the world, or spread brand awareness, then it's absolutely vital to conquer stage fright and master the art of public speaking.
So how do you become more confident on stage?
Marisa Peer, who was voted as Britain's No. 1 Therapist, believes it takes a simple mindset shift.
There's one major reason why public speaking is the most common fear in the Western world: the fear of rejection. But, she says,
People aren't out there judging you. They haven't got time — they're far too busy judging themselves.

That judgment you hear when you're talking? That's not an audience member.

It's you.

And if you judge yourself well, your whole life will change.
---
Are you ready to transform self-doubt into self-confidence? Try Marisa Peer's FREE Transformational Hypnotherapy session and free yourself from limiting beliefs that are holding you back.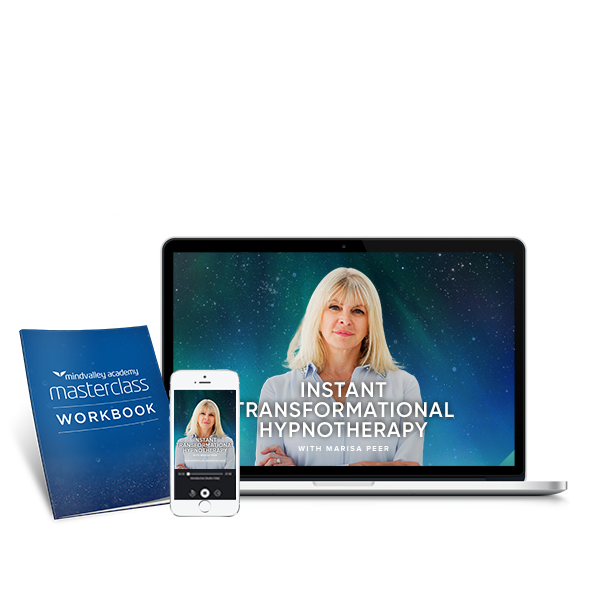 Join Our FREE Hypnotherapy Session With Marisa Peer Designed To Rapidly Bulletproof You Against Rejection.
Click Here To Choose A Date And Time To Tune In To The Broadcast In Your Own Local Time Zone.
[blink_amp_form webinarid="4971993206095872"]
---
How do you prepare before you walk on stage? Share it with us in a comment below!