In a world that's constantly changing, life can often feel overwhelming and purposeless. You may find yourself questioning your place in the grand scheme of things or yearning for a deeper connection with the world around you.
But what if the answers you seek lie within you, waiting to be discovered on a transformative spiritual journey?
As the name suggests, it's a voyage into the deepest corners of your being. And it's not just about seeking divine connection but also about fostering holistic personal growth.
Every spiritual journey is an invitation to find purpose in the chaos, peace in the tumult, and wisdom in the ordinary. It's a journey home—a return to the essence of who you truly are.
What Is a Spiritual Journey?
At its heart, a spiritual journey is like an intimate expedition—a personal adventure where you dive deep into understanding and connecting with your inner self. And the ultimate goal? To achieve a profound sense of your spiritual essence.
This kind of exploration often paves the way for a closer bond with a higher power, the universe, your higher self, or whatever embodies the ultimate truth in your belief system.
With that in mind, the meaning of "spiritual journey" is unique for everyone. It's typically drawn from their personal ideas, experiences, and desires.
For example, here's how some renowned Mindvalley experts view a spiritual journey:
Neale Donald Walsch, the author of the renowned Conversations With God series and trainer of Mindvalley's Awaken the Species Quest, sees spiritualism as a heart-to-heart conversation. It's a private chat between you and your divine essence.
Ken Wilber, a philosopher and trainer of Mindvalley's The Integral Theory Quest, describes it as like a metamorphosis. It guides you through various stages of consciousness until you achieve a harmonious blend of all of life's aspects.
Mahatria Ra, a spiritual leader and trainer of Mindvalley's A Journey to Infinitheism Quest, believes it to be a pursuit of boundless spiritual and material abundance.
Your spiritual journey can morph into different shapes, from a quest for self-discovery or a search for life's meaning to a pursuit of spiritual enlightenment or even a path to healing. In fact, a Pew Research Center study tells us that 49% of American adults say they've had a religious or mystical experience—that is, defining moments in their spiritual journey.
No matter its form, the spiritual journey offers a transformative pathway to understanding your true nature and purpose in this vast universe. It brings you face-to-face with your deepest fears and highest hopes.
What Happens On a Spiritual Journey?
Your spiritual journey unfolds in unique, often unexpected ways.
Initially, it could start with a surge of self-awareness, illuminating the parts of you previously hidden in the shadows. Or you could start noticing signs from the Universe. And as a result, you may begin to understand your feelings, thoughts, and behaviors more deeply, making sense of how they influence your relationships and experiences.
To illustrate, let's consider the spiritual journey examples of notable figures like Mahatma Gandhi or Mother Teresa. Their journeys started with an internal quest—a longing for truth and service—and gradually radiated outward, impacting millions.
In the same vein, your spiritual journey may ignite a spark within you that eventually lights up the world around you.
Once you understand what's going on, the purpose of all of it, the divine process, you take part in it in a brand new way… You see every golden moment of now as an opportunity to recreate yourself anew in the next grandest version of the greatest vision you ever held about who you are.

— Neale Donald Walsch, trainer of Mindvalley's Awaken the Species Quest
Research indicates that spiritual experiences are not uncommon, either. Specifically, a study published in the Journal for Scientific Study of Religion found that nearly half of the participants reported having a spiritual experience, such as a sense of deep interconnectedness or unity with the universe.
In essence, embarking on a spiritual journey is like turning the pages of a book—your own personal story—that's been waiting to be read. You learn, you grow, and you transform.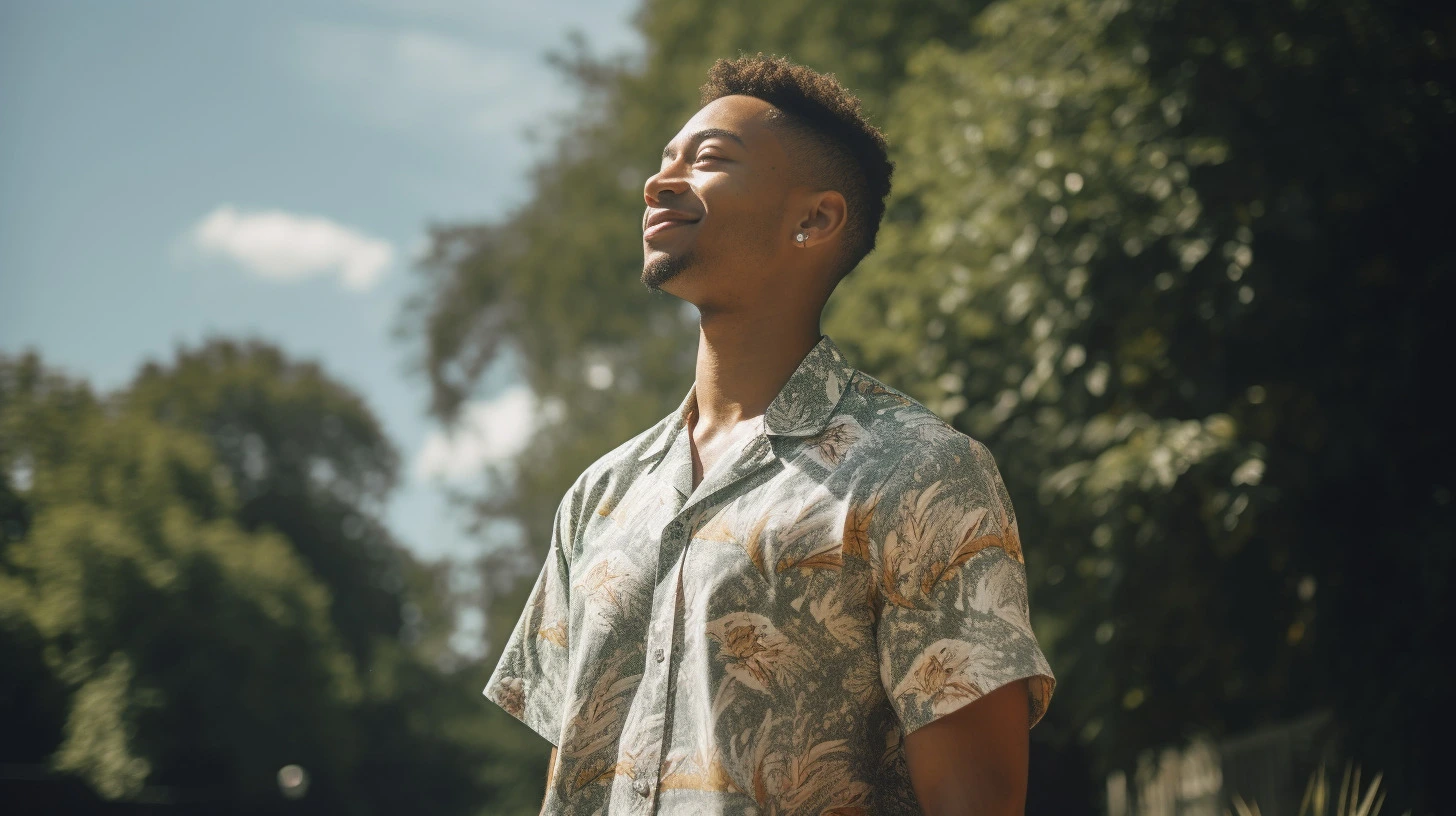 The Different Stages of Your Spiritual Journey
Taking a close look at the spiritual journey, you might find it's a bit like solving a maze. It becomes less daunting if it's broken down into clear stages.
These stages of spiritual development—awakening, exploration, and enlightenment—are steps on your path that each offer unique experiences and insights.
Actually, moving through these levels is what we call the process of growing up, because that's what humans do. Virtually from the moment of conception, human beings grow, develop, and evolve.

— Ken Wilber, trainer of Mindvalley's The Integral Life Quest
Now let's take a closer look at the breakdown:
Awakening. This is the initial stage where you might feel a sudden jolt, a stirring in your soul that nudges you to start asking life's big questions. It's akin to Neo in The Matrix realizing there's a reality beyond his daily existence.
Exploration. As the name suggests, this stage is all about venturing into the unknown territories of your inner self. It's like Alice tumbling down the rabbit hole, full of curiosity and bewilderment. Here, you explore spirituality—the different practices, philosophies, and teachings—and find one that resonates most with your spirit.
Enlightenment. The final stage is about reaching a state of profound understanding and acceptance. Picture it like "Avatar Aang mastering all the elements"—you feel deeply connected to everything around you. But remember, reaching this stage doesn't mean it's the end, but rather a continuous process of growth and learning.
"There are no small changes in life," says Mahatria in his Mindvalley Quest. "Every small change, in the long run, is a monumental transformation."
And seeing these spiritual journey stages laid out can give you a roadmap for your own transformative adventure. It helps you see where you're going and reminds you to enjoy it, not just rush to the end.
After all, as they say, the journey matters more than the destination.
How to Start Your Spiritual Journey
Let's face it, the spiritual journey for beginners can be exciting but also a little overwhelming. It can even be that way for those who've walked the path before.
Where do you start? Which path do you take? And how do you navigate this uncharted terrain?
No matter where you are spiritually, this may just be the compass you need. It'll help equip you with practical, actionable steps to embark on this epic quest.
Here's a simple guide on how to start your spiritual journey:
1. Set your intentions
Like preparing for a marathon, the first step is to establish your goals. This means identifying what you hope to achieve or discover.
Are you seeking to understand spirituality versus religion? Are you looking for inner peace, a deeper understanding of your life purpose, or perhaps a closer connection with a higher power? Maybe you're looking for answers to life's big questions or seeking to develop qualities like compassion, wisdom, or patience.
By determining your intentions, you create a baseline for your progress. And as you navigate your spiritual journey, you can reflect on these intentions, reminding yourself of why you started and what you're striving for.
Insights from Mahatria Ra: "Everything in life need not be done for an ultimate reward. Sometimes getting your life right itself is a reward in itself. But even if you want motivation for this, let me tell you this: The greatest setback in life is to fall in your own eyes, and the greatest pride in life is to grow in your own eyes."
2. Start meditating
Think of meditation as your guiding compass, steering you through the labyrinth of your inner world. It's a practice that facilitates quiet introspection, self-discovery, and a deeper connection with your inner self.
Starting a meditation practice can seem like a lot, especially if you've never done it before. But understand that it's not about achieving a state of perfect tranquility; it's about observing your thoughts and feelings without judgment.
You can begin with just a few minutes each day, creating a quiet space for yourself where you can focus on your breath or a simple mantra.
And as you grow more comfortable, you might want to extend the duration of your practice or explore different meditation techniques, like mindfulness, transcendental, or loving-kindness meditation.
Insights from Mahatria Ra: "Experience this engulfing peace for some more time, and come out only when you feel like coming out. You plus your faith are such a miraculous combination. May this journey lead you higher, deeper, and beyond."
3. Read and learn
Consider books about spirituality and personal growth as your survival manuals on this spiritual expedition. From ancient scriptures to contemporary bestsellers, these resources are packed with valuable insights, thought-provoking exercises, and practical advice that can illuminate your path.
Many Mindvalley trainers have written personal development books that delve into such spirituality. Here are a few you could look into:
Conversations With God by Neale Donald Walsch
A Brief History of Everything by Ken Wilber
Most and More by Mahatria Ra
The Buddha and the Badass by Vishen Lakhiani
Inner Engineering: A Yogi's Guide to Joy by Sadhguru
Keep in mind, it's not about gathering heaps of information but finding the wisdom that truly speaks to your journey. So take moments to ponder these ideas, see how they fit with your experiences, and notice their influence on your perspective.
Engaging in this kind of intentional learning can make the difference between merely reading about spirituality and truly living it.
Insights from Ken Wilber: "Consciousness is a spectrum, a rainbow of many different colored bands and different approaches to consciousness. And the therapy and self-improvement approaches, in general, had each focused on one of these bands, and if we wanted to understand consciousness itself, our own reality—understand that fully—then we needed to include all of those approaches, all of those paradigms."
4. Find a mentor
Just as Frodo Baggins in The Lord of the Rings had Gandalf provide invaluable counsel and support, a mentor can serve a similar role in your spiritual quest. Research also shows that those with mentors experience higher levels of personal growth, self-efficacy, and satisfaction than those without.
And your "Gandalf" could be anyone—a spiritual teacher, a trusted friend, or even a family member—who has a profound understanding of the spiritual terrain.
They've journeyed through the ups and downs, faced challenges, and emerged enlightened. Their wisdom, therefore, can be a beacon for you, illuminating your path and making the journey feel less overwhelming.
Insights from Neale Donald Walsch: "The purpose of relationships is not to have another who might complete you, but to have another with whom you might share your completeness."
5. Maintain a spiritual diary
This diary is more than a mere journal—it's a tangible reflection of your inner explorations, and it plays a vital role in your spiritual progression.
As you jot down your experiences, thoughts, and feelings, you're essentially laying down a trail of breadcrumbs. These can serve as important markers, helping you track how far you've come and illuminating patterns you might not have otherwise noticed.
Writing regularly can foster mindfulness and enhance self-awareness, acting as a mirror for your thoughts and emotions. It can also help you articulate and solidify your understandings, offering a safe space to question, contemplate, and celebrate your spiritual journey.
Finally, this spiritual diary can act as a tool for reflection, allowing you to revisit and contemplate past entries, recognize your growth, and draw inspiration for the future.
Insights from Mahatria Ra: "The simple steps of loving yourself, celebrating yourself, cherishing your uniqueness, looking forward to the future, and believing the future is going to be infinitely greater than your entire past."
Unfold the Universe Within
A spiritual journey is a deeply personal odyssey into one's inner self—a quest for understanding, connection, and a profound realization of one's spiritual essence. Its importance cannot be overstated; after all, it fosters personal growth and transformation as well as builds bridges of empathy and compassion that connect us all.
Now that you've uncovered the what, why, and how of a spiritual journey, the real adventure begins—your adventure. And on this voyage, Mindvalley can be your trusted companion, your Samwise to your Frodo.
Here, you don't just learn; you learn from the best—the likes of Neale Donald Walsch, Ken Wilber, and Mahatria Ra. They've traversed their own spiritual journeys and are now here to guide you on yours.
Why not get a taste of this transformative experience? Sign up for a free Mindvalley account and get access to the initial lessons of their quests.
Remember, the beauty of a spiritual journey isn't just about the destination. It's also about every single step you take toward it.
It's like Mahatria says, "Every small change held long enough creates humongous possibilities in you." And this small change on this adventure brings you one step closer to your true, magnificent self.
Welcome in.