Working on your self-development is not just about career or education. Arguably, great self-development comes with serious work in the areas of "knowing yourself" and becoming more self-aware than before.
In this article, we will take a look at some great self awareness quotes and excerpts from books, and examine the meaning behind them.
These are some of the most powerful self awareness quotes to potentially wake you to a whole new way of thinking about yourself and the world that surrounds your mind.
As the ancient greek philosophy saying goes, "Know thyself".
A lot of people including yourself may think, "But I am pretty self aware, how much more self awareness do I need?"
Well, let's see if that's actually true.
3 Best Self Awareness Quotes and Excerpts
---
These different quotes are ones that stood out while researching the topic. Some are interesting and mind-opening, while others have the potential to actually show you how you may not be as self aware as might think.
Ironically, by realizing just how asleep you are, in turn, you can also get a higher sense of awareness!
I know it sounds confusing, but by reading the coming self awareness quotes you'll begin to understand just how mind-bending this topic is…

Self awareness quotes #1 (The catch22 problem)
When you're unaware (As in you lack awareness),

By definition, you're not aware that you're not aware

— Leo Gura, Life Coach, Self-help Youtuber, And psychonaut.
Explanation:
This is by far the best quote to start with. It is so subtle and simple, but read it a few times and really think about it and you'll begin to see how powerful this quote actually is.
Does your head hurt yet? Yes, it makes my brain melt too… 🙂
We'll need to get a little deeper here for anyone that is practicing self awareness or working on increasing their level of consciousness.
What he's saying here is that, if you are unaware, how can you know that you are unaware in the first place? It's a paradox that one.
An example of this would be when you meet someone you know that is unhealthy in some way. You try to get them to be more mindful of their unhealthy habits, only to find out that they think they are fine and healthy just as they are.
In that situation, there is no convincing them to do anything that they themselves don't actually believe they need. They in their minds they are already awesome and there is no point in working to achieve or change anything.
Be careful of that trap yourself. Just like you swear you are conscious and fully aware while reading this article, try to also be aware that your mind has the ability to trick you into thinking that too.
Meditate and practice self awareness, even if you think you are fully self aware. That is the true way out of mastering your mind.

Self awareness quotes #2
If you can accept any model of reality, why not choose one that suggests that you can literally bend reality with your mind?

— Vishen Lakhiani, founder of Mindvalley, And Author of Mindvalley's Becoming Limitless program
Explanation:
In the book, The Code of The Extraordinary Mind by Vishen Lakhiani, he highlights that "you" are the one constructing all the limiting beliefs you have in your life.
This is all based on the rules that you were conditioned to believe since you were a child by your culture. These rules are so powerful simply because of the sheer number of people who believe in them.
In the book, he refers to them as "Brules". Brules are the "bullshit rules" that society is programming us to believe and think is real. And now you've taken on those beliefs yourself without even being aware of it. You follow them without question.
Why do you do that?
Because you don't have enough self awareness about your true self, your true beliefs, and your minds potential power actually bend reality!
Question everything you have been programmed to believe. This is a hard task because you'll need to question things you've believed in your whole life!
It's going against the very nature of your mind.
All the greatest minds of our time questioned the reality of their situation or life. From the most ancient philosophers like Plato who question the very essence of reality as we know it. And the technology innovators like Steve Jobs and Bill Gates who went against all odds and changed the world by pushing technology to its limits and making it available for all.
The people that changed the world are the ones that went against all odds and appeared to bend reality to their vision or beliefs regardless of what obstacles were in the way. They simply saw and deeply believed in something else that went against the status quo so much so that they reconstructed it.
One way to get to the essence of truth is to deconstruct the reality you have and look at things as they truly are. You do that and can create your own reality and begin to get what you want out of life.
In Vishen's Becoming Limitless program he teaches how with consistent practice, you too can become limitless and bend reality the way you choose.

Self awareness quotes #3
Man does not know himself.

He does not know his own limitations and his own possibilities.

He does not even know to how great an extent he does not know himself.

Man has invented many machines, and he knows that a complicated machine needs sometimes years of careful study before one can use it or control it.

But he does not apply this knowledge to himself, although he himself is a much more complicated machine than any machine he has invented.

He has all sorts of wrong ideas about himself. First of all, he does not realize that he actually is a machine.

— Peter D. Ouspensky, in his book "The Psychology Of Man's Possible Evolution"
Explanation:
Ouspensky, who spent most of his years studying awareness, states that in order for you to reach higher states of consciousness, you first must realize that you are technically asleep.
What does it mean that man is a machine? That is the part that should open your eyes…
It means that you essentially have no independent movements, inside or outside of yourself. Everything from your thoughts to your actions are influenced and triggered from your external environment. You just "think" that you are doing it freely.
You don't believe it, try this for proof…
Open your clock on your phone

(preferably with a second hand if you have one)

Be alone

without any distractions

Time your stopwatch for

60 seconds
Start the timer, and as it counts all you have to do is think of yourself and that you are here, that's it.
Basically, remind yourself who you are and think of the fact that you are aware and conscious.
Did you notice what happened there? You probably noticed that your mind starts drifting off at some points about various thoughts about your day, friends, work, or whatever other random thought that occurred spontaneously.
Why?
It's simple. You are not in control. Because you (the theme of today's article) basically lack self awareness of how unconscious you really are.
These self awareness quotes are pretty powerful, but this one in particular, is quite nuts! It's understandable if you find it difficult to believe. I mean even we have trouble wrapping our own heads around it.
If you think about it, it means that even you sitting here reading this very article is not on your own accord. You just 'think' you did it through your own free will. But according to Ouspensky, you are unconscious of that fact and think that everything you do is your own doing.
Lastly, the way to achieve more self awareness is to understand that you are essentially you are built to be unconscious by nature.
Take this analogy for perspective:
Consciousness is just like digging a hole in quicksand. You dig and, dig, and dig and the hole gets bigger and bigger. But you are in a race with your ability to dig a hole and the quicksand slowly diverging back on to itself and closing again. That is what self awareness and consciousness practice is like.
It may sound a little grim, but don't be fooled but that. It is by accepting that fact as your true nature will you truly understand the strength and efforts ahead you need of your journey of consciousness work.
Your job is to assume that state of mind and act against it by means of building habits to drive you to higher states of consciousness. The more aware and accepting of your machine-like nature (that you are unconscious) the more you can possibly control it.
I hope these self awareness quotes really opened your eyes and expanded your frame of mind.
It is by learning and understanding your limitations and knowing yourself enough, can you develop yourself to levels of consciousness you didn't even realize you can achieve.

---
Do you believe that you need to work hard to be successful?
Like most people, your answer is most probably 'yes'. After all, it's what we've all been brought up to believe.
The problem is that when you believe this, you start to lose yourself to the grind. You start to associate success with pain and struggle.
But What If You Didn't Need To Suffer To Be Successful? Wouldn't That Be Far More Sustainable? If That Sounds Good To You, Then...Join Vishen Lakhiani's FREE Masterclass, Where He Shows You How You Can Attain Success Without Having To Suffer For It.
You'll also learn,
✅
The Myth of success
, where Vishen reveals the ultimate myth of success that keeps us locked in mediocrity and prevents us from achieving our goals,
✅
A simple daily practice
that will allow you to notice more positive opportunities throughout your day. This will allow you to see just how malleable reality is, and how you can bend it in your favor.
✅
Understand the Four Key Stages of Human Consciousness
, and how to identify where you are today, so you can accelerate your personal evolution. Understanding which stage of consciousness you're at will tell you how best to maximize your growth so you can accelerate your transformation!
Get Proven Tools To Instantly Awaken Your Limitless Potential On This Free Masterclass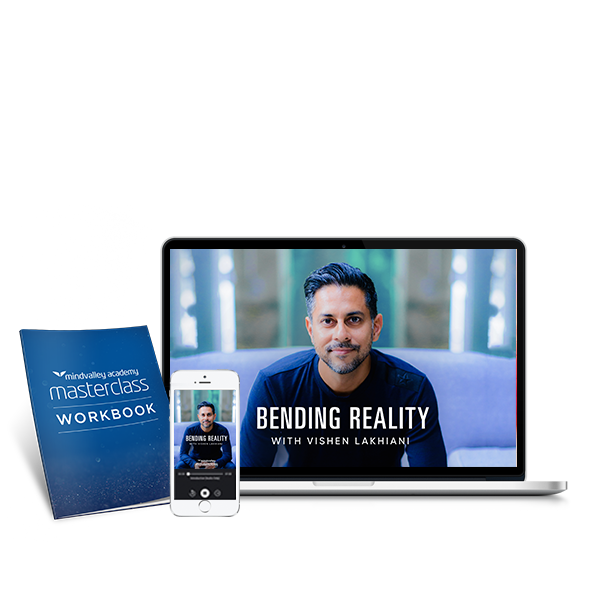 Learn How To Unlock Your Highest Level of Human Consciousness
Choose a date and time below to tune in to the broadcast in your own local time zone.
[blink_amp_form webinarid="5210301832626176"]
---
Do you have some great self awareness quotes that you'd like to share that will blow our minds? Let us know by sharing it in the comment section below!