We can all agree that one of the most effective ways to grow and to acquire new skills in life is by reading a book on your subject of interest. But if you're like most of us, the rate you absorb information is directly linked to how fast you can read — at least that is what most of us are lead to believe (more on this in a bit).
Learn to Read Faster
How can we learn to read faster?
I simply can't get through all my books fast enough and the result is an ever-growing stack of unread books that now sit idly on my bedside table.
I shared this image on my Facebook page and it was clear that I wasn't the only one facing this problem. Because shortly after, the post was shared over 1.2k times and over 500 of you commented on your own challenges on the subject.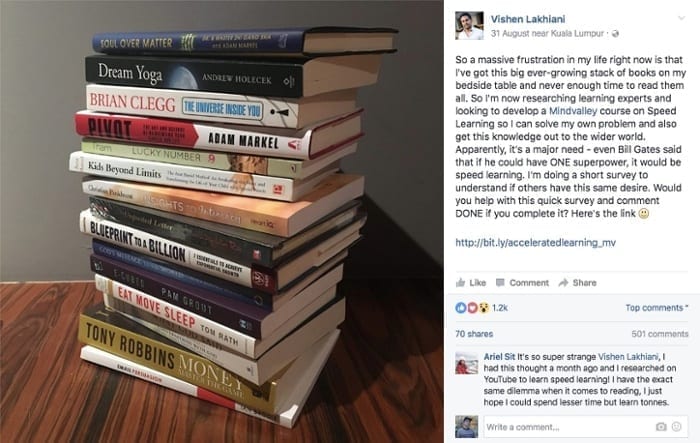 And the results of our survey told an even more telling story about your overall reading experience:
42% of you don't finish the books you started.
25% of you feel you read too slow.
22% of you can't retain the information you've read.
So we started researching learning experts and technologies.
The most obvious thing to explore was the idea of speed-reading. After all, if we can increase the rate we read, the quicker we'd be able to get through those books, and the quicker we'd absorb the information we need.
But there seemed to be a limitation to what could be achieved with speed-reading.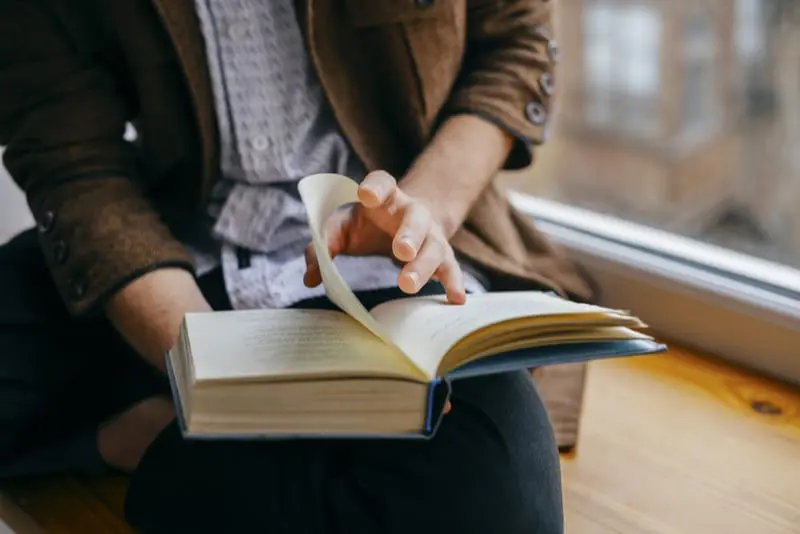 The average reading speed for most people is around 200-250 words per minute. With the right tools and training, anyone can start reading upwards of at least 500-600 words per minute.
That is undoubtedly a massive improvement and I'm sure many would benefit from reading anywhere between 200-300% faster.
But there is a hard limit to this.
Go any faster and comprehension plummets.
But Jim Kwik, the brain coach to companies like Virgin, Nike, and Zappos, knows exactly how to read faster and remember more. And you don't even have to learn how to speed read.
As I started talking and learning from Jim, I realized just how powerful his ideas on learning faster were and I really wanted to bring his accelerated learning techniques to our Mindvalley audience.