23 Uplifting Quotes About Being Happy To Boost Your Happiness Instantly
Happiness is the sine qua non of life. Without the ability to feel happy, life would be meaningless and unbearable.
So, here we have made preparations for your happiness through some quotes about being happy.
Throughout the ages, all the philosophers, psychologists, writers, and theologians have said and prophesied a lot on happiness.
So it is obvious that there will be hoards of resources to scourge through to get the best quotes about being happy. We did exactly that for you here.
Sit back, relax, read, and be merry!
23 Quotes About Being Happy
---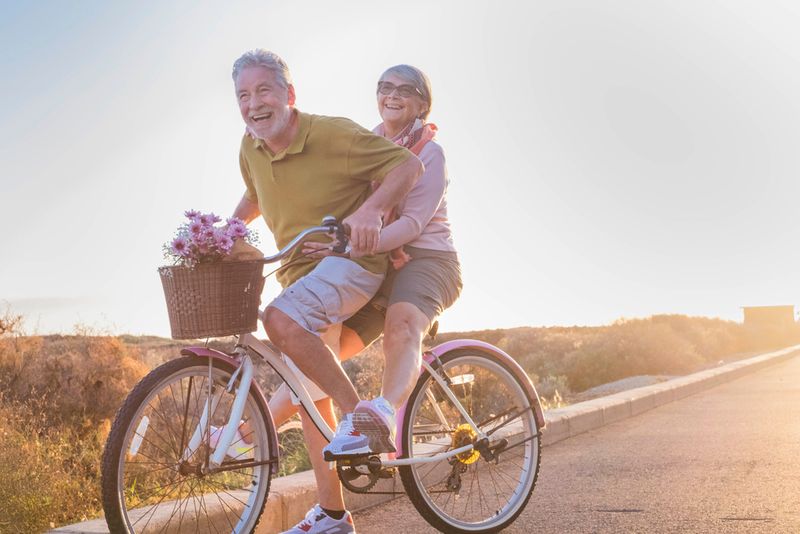 We have separated the quotes in two segments for your ease of access.
The first section consists of some happy quotes and the second one is about the nature of happiness.
What are some happy quotes?
Here are some quotes that are specially picked to make you feel happy right away!
1. "Early to bed and early to rise, makes a man healthy, wealthy, and wise." —Old English saying
2. "For every minute you are angry you lose sixty seconds of happiness." ―Ralph Waldo Emerson
3. "Even the darkest night will end and the sun will rise." ―Victor Hugo
4. "Folks are usually about as happy as they make their minds up to be." ―Abraham Lincoln
5. "Reflect upon your present blessings, of which every man has many — not on your past misfortunes, of which all men have some." ―Charles Dickens
6. "The best way to cheer yourself up is to try to cheer somebody else up." ―Mark Twain
7. "A man's as miserable as he thinks he is." ―Seneca
8. "Let no one ever come to you without leaving better and happier. Be the living expression of God's kindness: kindness in your face, kindness in your eyes, kindness in your smile." ―Mother Teresa
9. "If you want others to be happy, practice compassion. If you want to be happy, practice compassion." ―Dalai Lama
10. "If in our daily life we can smile, if we can be peaceful and happy, not only we, but everyone will profit from it. This is the most basic kind of peace work." ―Thich Nhat Hanh
11. "Learn to let go. That is the key to happiness." ―Buddha
12. "If you want to be happy, be." ―Leo Tolstoy
13. "Be happy for this moment. This moment is your life." ―Omar Khayyam
14. "Very little is needed to make a happy life; it is all within yourself, in your way of thinking." ―Marcus Aurelius
15. "Whoever is happy will make others happy too." ―Anne Frank
What are some quotes about happiness?
Here are some quotes about being happy that are more explanatory on the nature of happiness.
16. "Happiness is the meaning and the purpose of life, the whole aim and end of human existence."  ―Aristotle
17. "There are two ways of being happy: We must either diminish our wants or augment our means – either may do – the result is the same and it is for each man to decide for himself and to do that which happens to be easier." ―Benjamin Franklin
18. "Success is not the key to happiness. Happiness is the key to success. If you love what you are doing, you will be successful." ―Albert Schweitzer
19. "Happiness is like a butterfly which, when pursued, is always beyond our grasp, but, if you will sit down quietly, may alight upon you." ―Nathaniel Hawthorne
20. "No medicine cures what happiness cannot." ―Gabriel García Márquez
21. "You will never be happy if you continue to search for what happiness consists of. You will never live if you are looking for the meaning of life." ―Albert Camus
22. "Happiness is when what you think, what you say, and what you do are in harmony." ―Mahatma Gandhi
23. "Don't attach your happiness to your goals. Be happy before you attain them. You'll find attaining them much easier when you make the journey and not the destination the key to your happiness." ―Vishen Lakhiani, Founder of Mindvalley & author of Becoming Limitless
---
Do you believe that you need to work hard to be successful?
Like most people, your answer is most probably 'yes'. After all, it's what we've all been brought up to believe.

The problem is that when you believe this, you start to lose yourself to the grind. You start to associate success with pain and struggle.

But What If You Didn't Need To Suffer To Be Successful?

Wouldn't That Be Far More Sustainable?
If That Sounds Good To You, Then...Join Vishen Lakhiani's FREE Masterclass, Where He Shows You How You Can Attain Success Without Having To Suffer For It.
You'll also learn,

✅ The Myth of success, where Vishen reveals the ultimate myth of success that keeps us locked in mediocrity and prevents us from achieving our goals,

✅ A simple daily practice that will allow you to notice more positive opportunities throughout your day. This will allow you to see just how malleable reality is, and how you can bend it in your favor.

✅ Understand the Four Key Stages of Human Consciousness, and how to identify where you are today, so you can accelerate your personal evolution. Understanding which stage of consciousness you're at will tell you how best to maximize your growth so you can accelerate your transformation!
Get Proven Tools To Instantly Awaken Your Limitless Potential On This Free Masterclass
Do you have any of your favorite quotes about being happy? Please, share with us in a comment below!