Fatherhood—what a monumental yet sweet undertaking!
The moment you catch wind of the new addition set to grace your life, a torrent of emotions floods in. There's joy, love, and fun and games. But there are also hints of uncertainty and fear of the unknown.
The golden question is: Are you ready?
Preparing for fatherhood may seem daunting, especially during pregnancy. But with a tad bit of forethought, advanced planning, and a splash of good humor, you can march towards it with your head held high.
How to Prepare for Becoming a Father
"Raising a child can be one of the richest, deepest experiences imaginable," says Jon Butcher, the creator of Lifebook and trainer of the Mindvalley Quest with the same name. "It's an intellectual, emotional, and spiritual journey that just can't be duplicated in any other way."
The thing, though, is, preparing for fatherhood is more than just reading a bunch of parenting books, baby-proofing the house, buying a crib, or stocking up on diapers. There's a mental, physical, and financial aspect you might want to gear up for, too.
A 2023 grounded theory study dived into the ripple effect of parents' self-awareness on their caregiving choices. The study revealed that when parents reflect on their nurturing styles, they tend to foster a more intentional approach, promoting their mental health and well-being in the process.
So here's a list of things you can do to level up so you can raise self-aware, happy children.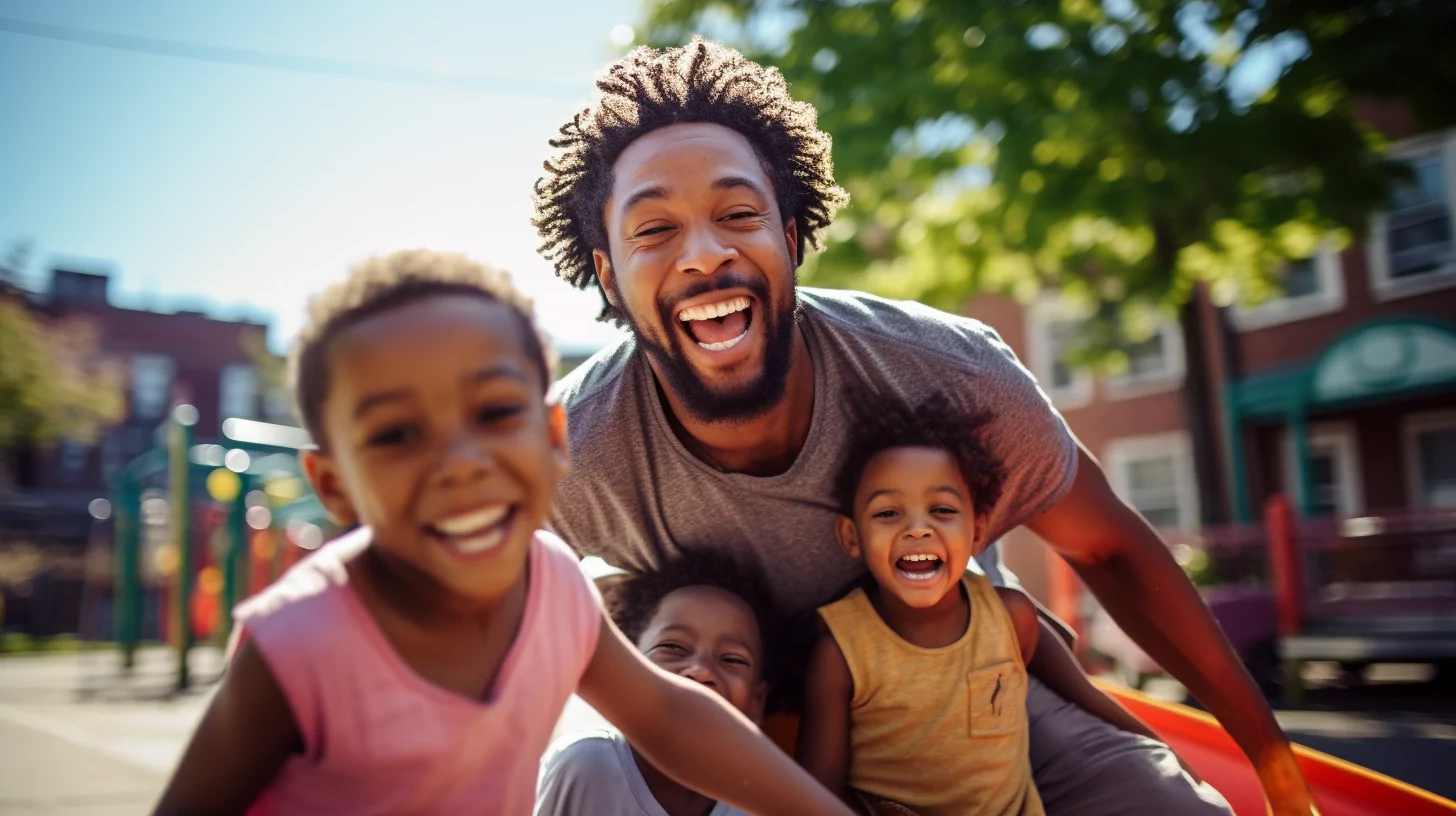 1. Know yourself
It goes without saying that the world of fatherhood is filled with life-altering responsibilities. The choices you make won't impact just you anymore; they'll impact your little one, too.
According to Jon, mentally preparing for fatherhood starts with some solid self-reflection. Why? Simply because knowing yourself makes the parenting journey a tad less bumpy.
"The best education a kid could ever have is to see their parents being happy and successful and having a stable, fulfilling life," he explains. "What we tell them to do and what we actually do ourselves need to be in total alignment."
Being in tune with your own emotions, values, and ambitions helps create a supportive and loving environment for your child. What's more, it sharpens those essential parenting skills, making sure your actions match the lessons you want to pass on to your kid.
What you can do: Set aside a quiet moment for self-reflection and answer these questions: What do you believe being a great parent is about? What does it entail?
Insight from Jon Butcher: "The most important responsibility we have as parents, by far, is to be great people and live great lives."
2. Eat healthy
"Diet" and fatherhood may not seem to have a direct link with each other. However, think about it: How will you chase your little one in the park or share stories of your childhood with your grandkids if your health is constantly on a roller-coaster ride? You surely don't want to be the dad who's too out of breath to play hide-and-seek.
The thing is, "diet" doesn't mean "temporary alteration of your life for short-term gain," explains Eric Edmeades, the founder of WILDFIT and trainer of the Mindvalley Quest with the same name. It means "way of life."
So your "diet" goal here is food freedom. It's about forming a healthy relationship with food where you're in control, not the other way around.
What you can do: Drink more water. Six to eight glasses of water a day, as Eric recommends.
Insight from Eric Edmeades: "Your health is far more dependent on you getting enough of the good stuff than it is on you eliminating the bad stuff."
3. Get fit
Shedding those extra pounds isn't about vanity; it's about vitality. Even research has shown that aerobic exercise can contribute to your longevity.
"What if all that fitness is to prepare you for moments in life when it really matters?" poses Ronan Diego, the head of Mindvalley's Health & Fitness and trainer of the 10X Quest. Like, let's say…fatherhood?
Being active arms you with the zest needed for the energetic chapter you're about to open. Not only that, it sets a stellar example of how to raise your kids with a love for movement, laying the foundation for a healthy lifestyle as they grow.
What you can do: A simple fitness routine, be it a daily jog in the park or some sweat-breaking sessions at the gym, can be your game-changer.
Insight from Ronan Diego: "You need to find something that fits your lifestyle. You know, get a little habit that is small and easy to do that makes sense to you at the moment and just plant that as a seed."
4. Transform your relationship with money
It should come as no surprise that the cost of raising a child is a lot. It's estimated that you'll spend about $17,000 a year until the day that little one turns 18.
This journey as a first-time mom and dad can unearth old money wounds, which are limiting beliefs that hinder you from achieving financial abundance.
"Your money—and hence your life—is a reflection of your beliefs about money," says Ken Honda, Japan's Zen Billionaire and trainer of Mindvalley's Money EQ Quest. And acknowledging and healing these money wounds is a game changer, financially and emotionally.
What you can do: "Arigato" your money, as Ken advises. ("Arigato" means "thank you" in Japanese.) It's a form of thanking your money as it comes in and as it goes out. And when you focus on appreciation, he adds, you can't focus on complaining.
Insight from Ken Honda: "Appreciation opens doors for so many other things. Because when you appreciate, things appreciate."
5. Have a sex life
Preparing for fatherhood during pregnancy can get you to push your intimate moments to the bottom of the priority list.
But let's face it, sex matters. To you. To your partner.
"The effects of an active sex life spill over and they infiltrate every little nook and cranny of our lives to make us happier and healthier," says Dr. Amy Killen, a leading anti-aging and regenerative physician and trainer of Mindvalley's The Science of Great Sex Quest. So, as you juggle the exciting prep for your little one's debut, don't let your sex life go into hibernation.
And hey, discovering what feels good for both the first-time mom and dad can be a joyous expedition, sprinkled with laughter, love, and maybe a little less sleep—but totally worth it!
What you can do: According to the American Congress of Obstetricians and Gynecologists, most sexual activity is safe for women with low-risk pregnancies. So if you're open to the idea, talk to your partner about being intimate during this time.
Insight from Dr. Amy Killen: "Sexual health is not a luxury. Sex isn't just feel good. It's one of the main pillars of health that supports us in this quest for longevity."
6. Learn to capture memories
Becoming a dad introduces you to a rollercoaster of heartfelt moments—baby's first steps, mischievous grins, or tender morning cuddles. Each one is a chance to freeze time in a photo frame, giving not only you but your partner an archive of cherished yesterdays.
Now, intertwining photography with fatherhood is like adding extra sprinkles to the joyous ice cream of paternal adventures. Your child grows, you grow, and the snaps you take become the stories you'll later tell with a nostalgic smile.
It's not about mastering shutter speeds or ISO levels. Rather, it's about narrating the silent yet profound language of love shared within the family, through a lens.
What you can do: Set aside a little time each day or week to practice your photography skills. The more you practice, the better you'll get.
Insight from Paulius Staniunas: "When a photographer makes [the subject] feel so relaxed, and when they know how to go in that state of relaxation, that's when the magic happens for the image."
7. Be a conscious parent
Today's parenting scene is morphing with the times. An increasing number of dads are embracing the nurturing role, with a notable 18% choosing to be stay-at-home parents as of 2022, as per a study by the Pew Research Center.
But which parenting style do you adopt? Authoritative? Authoritarian? Or perhaps something in between—conscious parenting.
"[Conscious parenting] is about negotiating; it's about attuning," explains Dr. Shefali Tsabary, a clinical psychologist and trainer of Mindvalley's Conscious Parenting Mastery Quest. "It's about engaging. It's about connecting with our children."
Simply, it's about healing your inner child so that you can cut off the generational wounds. And as a result, you can foster a deeper bond between you and your child.
What you can do:
Parents often have an idea of what kind of person they'd like their child to be without giving room for the child to discover it on their own. So whether you're a first-time father or have another one on the way, take time to:
Identify your expectations that you have not only for your child but for yourself as well.
Reevaluate your expectations to see whether they're relevant or worthy.
Make a choice to change your expectations or shift your reality.
Insight from Dr. Shefali Tsabary: "When you parent, it's crucial you realize you aren't raising a 'mini me,' but a spirit throbbing with its own signature."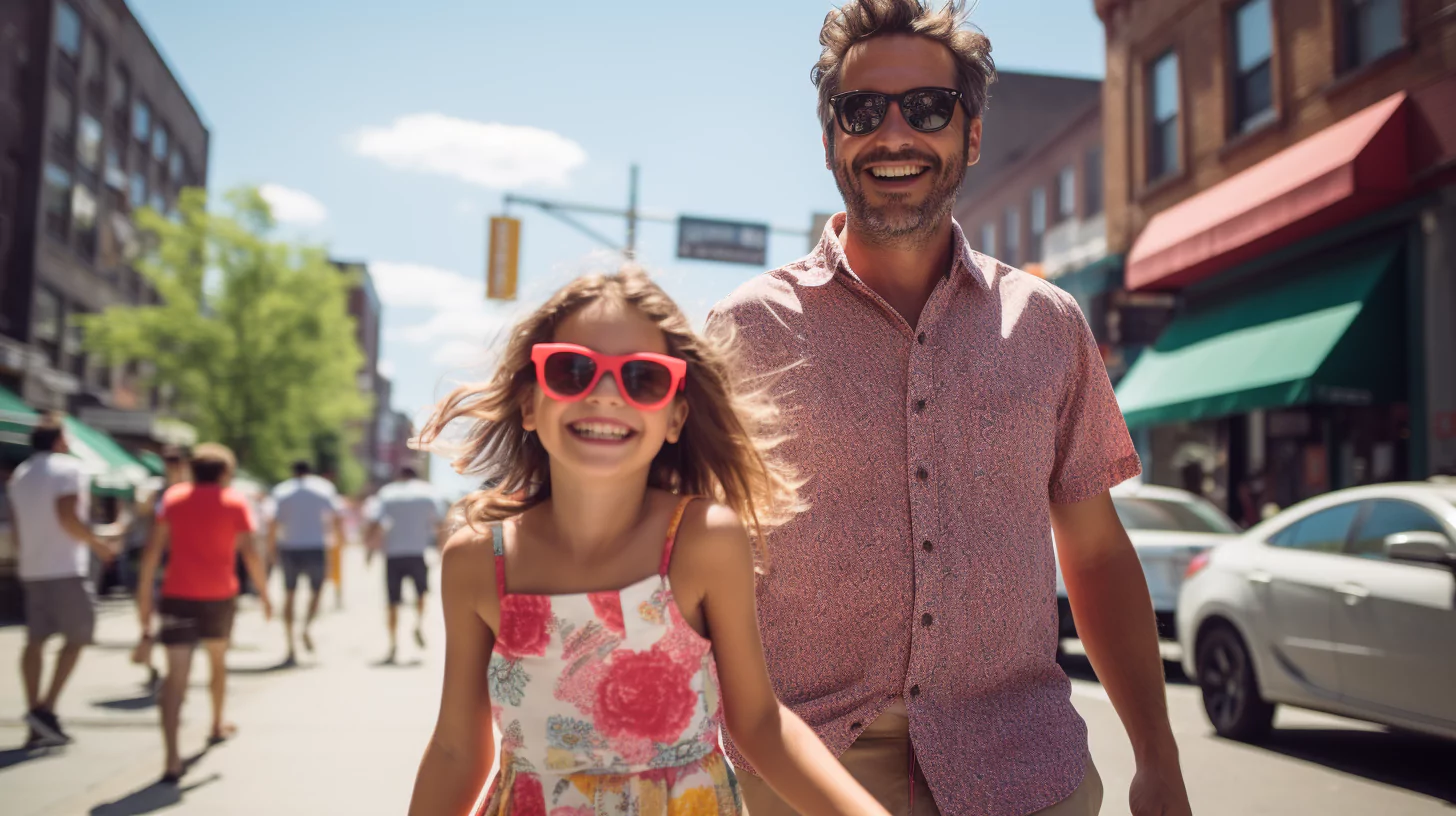 Resources on Mentally Preparing for Fatherhood
Becoming a father is filled with potential learnings and laughter. And you can equip yourself with resources that can help ease the transition and brighten the path.
From pages that whisper age-old parenting secrets to podcasts that share hearty dad jokes alongside valuable advice, there's a friendly companion in every format waiting to guide you.
Books
Preparing for fatherhood books are gateways to realms of wisdom. Let's crack one open:
The Conscious Parent by Dr. Shefali Tsabary. This book uncovers the transformative approach of conscious parenting that fosters a deep parent-child connection.
Destiny's Child. The Untold Story Presents Girls Tyme by Mathew Knowles. This narrative provides a rare glimpse into managing, motivating, and navigating talented youngsters, like Beyoncé, through a challenging industry, all while attending to the parenting role.
The Expectant Father by Armin A. Brott and Jennifer Ash. Dive into a month-by-month guide on navigating the exciting journey towards becoming a father.
Raising Boys by Steve Biddulph. Discover essential tips on how to raise confident, kind, and capable boys in today's world.
Parenting from the Inside Out by Daniel J. Siegel and Mary Hartzell. Explore how a deeper self-understanding can help you raise children who thrive.
The 5 Love Languages of Children by Gary Chapman and Ross Campbell. Uncover your child's love language to foster better understanding and a stronger family bond.
Sh*t My Dad Says by Justin Halpern. While it's not a guide on preparing for fatherhood, it provides a comedic look at the father-son relationship and might offer some light-hearted relief or insight into the dynamics between fathers and their children.
Podcasts
Dive into the world of podcasts, and you'll likely find great advice on the dimensions of fatherhood with a side of witty humor. Here are a few to tune into:
The Mindvalley Show is full of engaging conversations with experts on personal growth, parenting, and the quest for transformation. Plus, it'll offer fresh perspectives for dads looking to evolve alongside their children.
The Dad Edge provides great tips for work-life balance and embracing the joy parenting brings.
The Good Dad Project is a great resource hub aimed at providing practical advice to raise confident kids.
Being Dad uncovers the balancing act of fatherhood as shared by dads from all walks of life.
The Man Enough Podcast goes into masculinity, fatherhood, and societal expectations, offering insight for dads aiming to challenge traditional norms.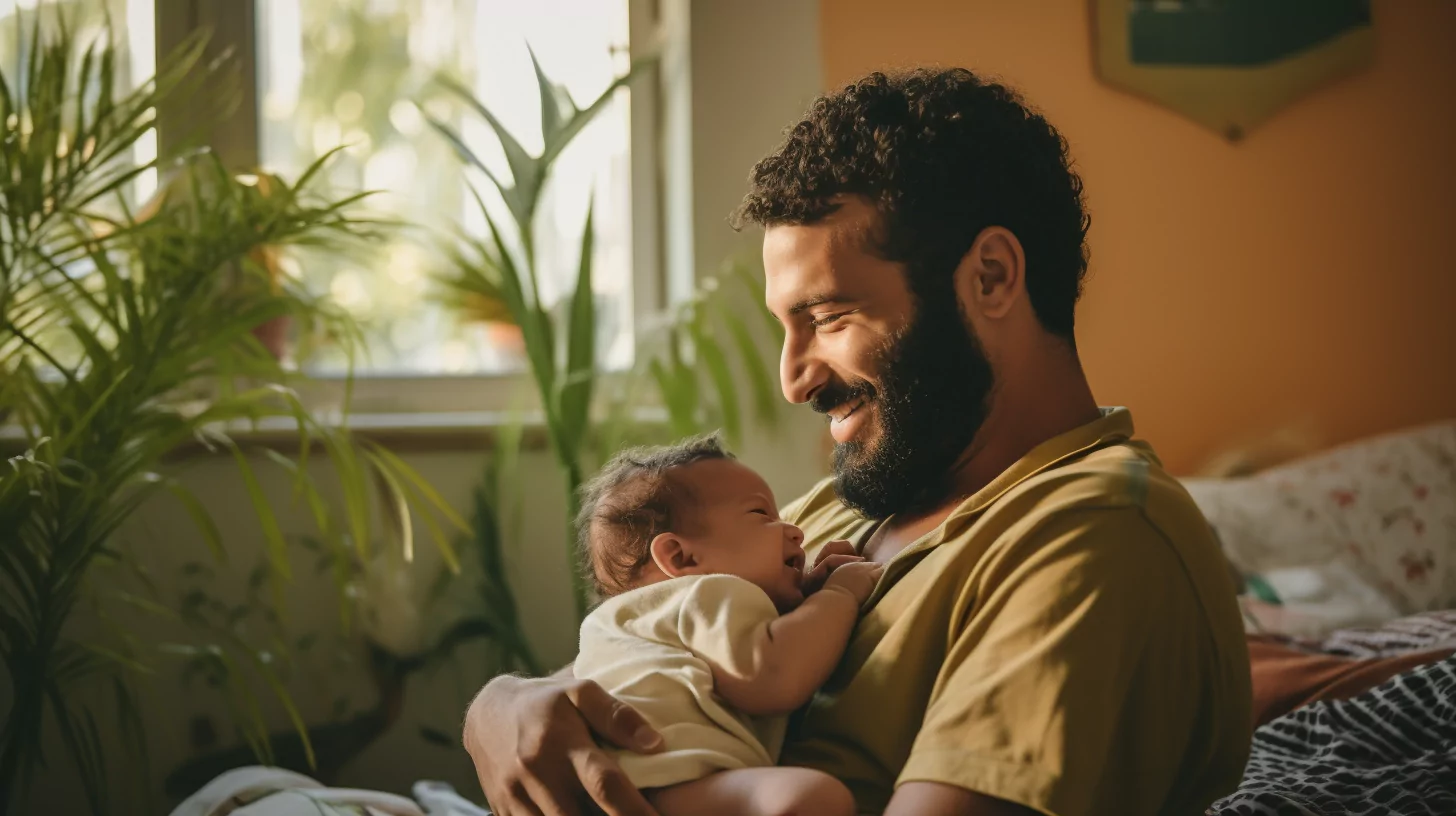 Be Who You're Destined to Be
There's no denying that fatherhood is a beautiful journey. The road ahead is filled with the promise of laughter, love, and countless learning moments.
As Dr. Shefali Tsabary puts it, "Children aren't ours to possess or own in any way. When we know this in the depths of our soul, we tailor our raising of them to their needs, rather than molding them to fit our needs." And this essence is precisely what you'll absorb and practice in Mindvalley's Conscious Parenting Mastery Quest.
You see, preparing for fatherhood is not just about reading up and gearing up. It's about…
Leveling up in self-awareness,
Nurturing emotional intelligence,
Fostering genuine connections, and
Evolving into a parent who understands and uplifts.
Curious? Intrigued? Ready for a taste of this transformation? Well, Mindvalley invites you to sit in on a free class from the Conscious Parenting Mastery Quest.
With Dr. Shefali as your guide, you're not just preparing to be an exceptional dad, but an extraordinary individual with a heart full of empathy, understanding, and love… Just like this dad:
"This course has been simple, yet profound for me. Ever since I started, I have seen myself become much calmer with my kids."
— James Farnan, TV content producer; British Columbia, Canada
Preparing for fatherhood is but a click away—and what a splendid adventure it promises to be.
Welcome in.
—
Images generated on Midjourney.