Be it marketing strategies, financial planning, or hiring the best consultants, sometimes your business doesn't seem to go the way you want it to. The question to ask yourself is: do you have a vision statement?
Do you know precisely what you want your business to look like? What are the company's mission, core values, and long-term goals? Are your managers, employees, or coaches aware of the business vision as well?
You can mull over these thoughts for a while. And if you need a little guidance, Cameron Herold, top business consultant and trainer of Mindvalley's Vivid Vision Quest, can help you along the way.
With his pioneering expertise in business development, you can explore more about:
To take your business to the next level, it's important to know what that next level is. Here you can have a breakthrough moment that will skyrocket your business plans.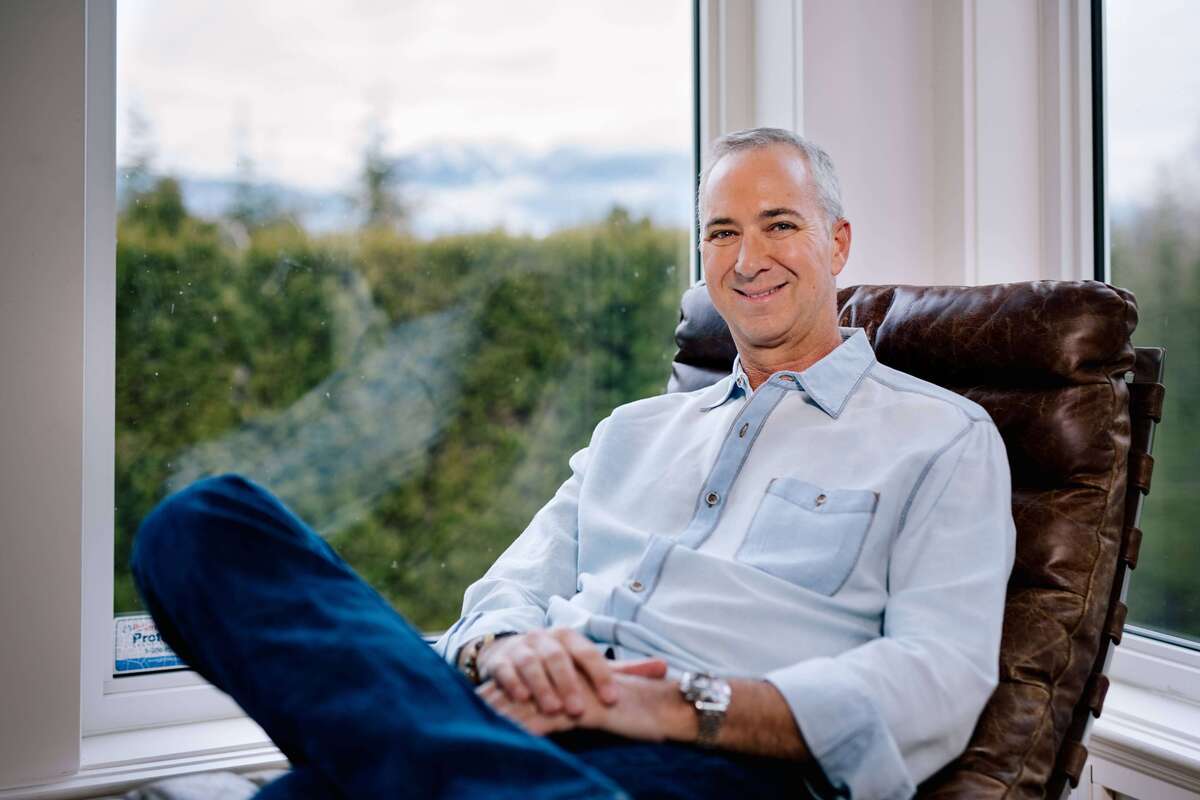 What Is a Vision Statement?
A vision statement, by definition, outlines what the company looks, acts, and feels like three years in the future, but it does not explain how to make it happen. It's about the results you want to achieve, the clients you'd like to have, and what value you desire your company to bring into this world.
According to Cameron, three years is the perfect time to imagine your vivid vision. Why so? Simply because three years from now is not too far to make it seem unattainable, but it's long enough to provide enough excitement and tension to look forward to.
One important aspect to remember is that you don't need to know how to do everything you visualize for your business. Maybe you're just at the beginning and have a unique business idea. However, it doesn't mean you can't let your imagination run free and figure out the other rational parts on the way.
A vivid vision is a qualitative description of your company rather than a quantitive measurement of how everything is done.

— Cameron Herold, trainer of Mindvalley's Vivid Vision Quest
A well-written vision statement of one's company keeps you inspired and motivated, but it also drives the people working in the company to achieve more, work with awareness, and be more engaged. Using the power of envisioning can not only change your life but also transcend the blockages that keep you from growing your business.
What is a personal vision statement?
A personal vision statement is a process of visualizing the life you desire to live. Its purpose is to create it consciously, step by step, and think about aspects you'd like to improve.
Cameron believes there are five categories of life to consider when writing your personal vivid vision, which he calls the Five F's:
Fitness
Faith
Finance
Family
Friends
When you focus on doing so, you're looking in the desired direction of your journey, instead of letting life happen to you. And this way, you gain more certainty. Some personal vision statement examples can include the questions:
What kind of person/partner/parent/friend do you want to be?
Who do I want to be surrounded by?
What vulnerable parts of myself need more nurturing?
What does financial success look like to me?
How do I keep myself healthy and thriving?
If you don't have a plan, you're just living from day to day. You wouldn't do that with your business, so why do it with your day-to-day life?

— Cameron Herold, trainer of Mindvalley's Vivid Vision Quest
Mission vs. Vision Statement
One mistake companies make is only having a mission statement, says Cameron. It's a bunch of words mashed together that are supposed to align the people working in the company. However, it doesn't really act accordingly.
"Without a vivid vision, businesses are more prone to misalignment and frustration between employees and leaders." This happens because only the mission statement doesn't provide enough clarity for the bigger picture of the enterprise, be it for 10 people or 500.
And when clarity is lacking, it's more challenging to make precise decisions to grow your business to its maximum potential. It's like driving around with a tank full of gas but having no destination in mind. Most often, it's a waste of time and resources that could be used to create something outstanding.
Learn more: Vision vs. Mission Statements: What's the Difference and Why It Matters?
Why Is It Important?
A good vivid vision statement offers the following and more:
Clarity
Alignment
Purpose
Motivation
High achievements
Increase in focus
Rise in productivity
Structure
Additionally, Cameron highlights how the vision statement acts like a magnet that only attracts the people who truly resonate with your business. So from employees to clients and business partners, having the right people around will only uplevel any aspect of your work.
And to create the best, most representative vision statement, well, you need to know how to write it.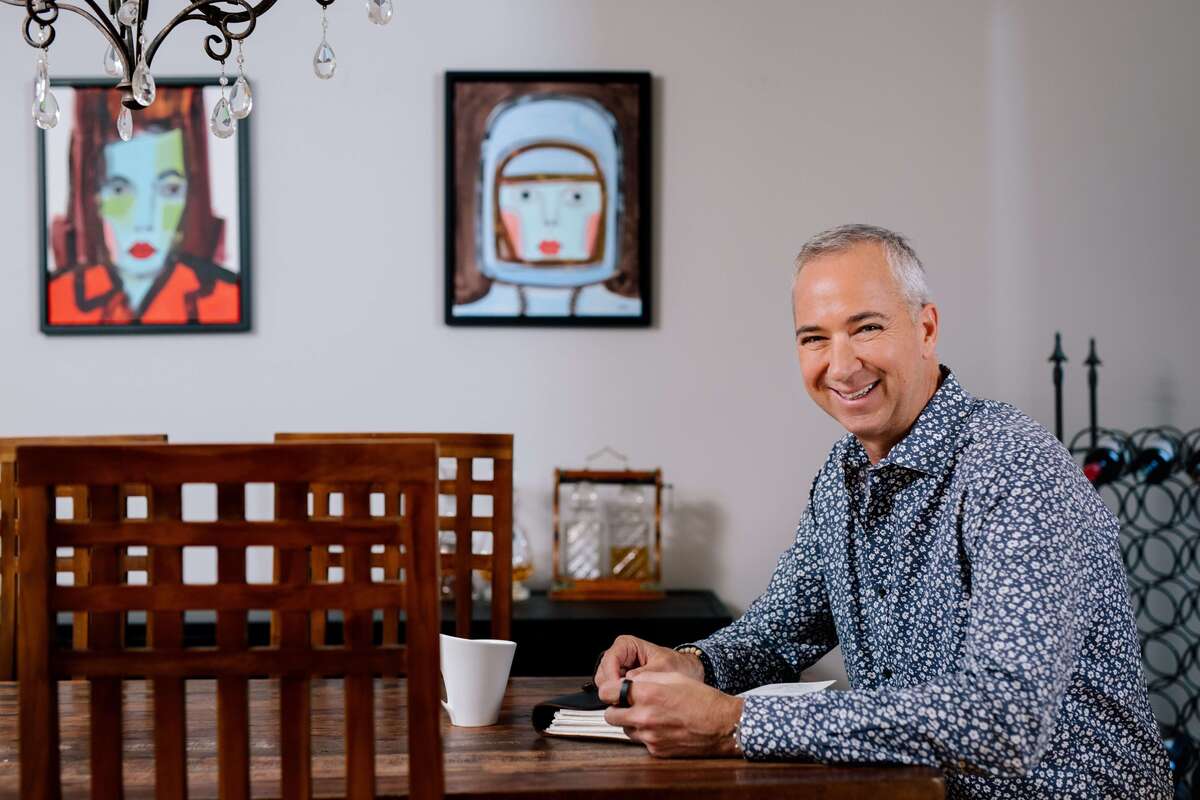 How to Write a Vision Statement for Your Business
Vision statements are a way to bring the power of vision boards and manifestation to your business. Maybe you've heard about these notions, but you weren't aware that they could even transform your career as well.
1. Get inspired
What Cameron points out to be essential is the inspiration for your vision statement. He suggests getting out of your office, so you're away from your routine, your comfort zone, and your to-do lists.
His personal preferences for places packed with inspiration are going next to the ocean, for a walk in the forest, or relaxing in the hammock of his backyard. These places create the proper setting to start visualizing the ideal place your business will be in three years from now.
Try this: Find the best place to feel calm, rested, and inspired. Make sure it's an environment where you can be on your own and let your imagination wander. No laptops or phones are allowed. Grab a pen and a piece of paper.
2. Start writing the first draft
If you simply were to answer the question, what does your business look like three years from now, what would you say?
Whatever comes to your mind, write it down freely on a piece of paper. Any idea, image, or keyword that crosses your imagination has the space to be written down at this point.
It can be as daring as you possibly can. In fact, Cameron recommends making sure it's a lot to accomplish. You know, you're tuning into the "go big or go home" kind of energy.
Try this: Free your imagination and let it wander as far as possible. Think of all the details of your ideal business three years from now and write everything down. Include thoughts related to your core purpose, BHAG (big hairy audacious goal), core values, and mission statement.
When others read your vivid vision, if their jaws don't drop a little, you need to think bigger.

— Cameron Herold, trainer of Mindvalley's Vivid Vision Quest
3. Introduce mind mapping
Once you have the first draft with all the random details that crossed your mind, it's time to organize them a little bit. You can arrange your notes and divide them into different sections of your business. So what's the ideal picture of your company in a few years, in terms of:
Sales operations
Marketing
Finance
IT engineering
Customer service
HR department
Your C-level executives
Company culture
Office environment and energy
Funds
Try this: Divide your notes into different areas of your business to gain more clarity. Ideally, according to Cameron, you'll have a draft of four to five pages that can now be reviewed by other members of your leadership team.
4. Ask for feedback from your leadership team
Their job is simply to spot if you're missing anything important. They can help you fill in the blanks of everything you've already thought of.
Remember that the vision statement is the CEO's ideal view of the company. The CEO is responsible for the vision, and the leadership team is responsible for how to make it come true. This is why, later on, the VPs of each department will write a vision statement for their team that aligns with the CEO's one.
Try this: See what the leaders of your team think about your vision. Be open to feedback and adjustments.
5. Make your vision statement shine
The final result should be a four to six-page document that comprises the whole vision for all departments three years from now.
But before sharing it with your employees, clients, or suppliers, you have to make sure that the document is proofread and visually appealing.
Try this: Hire professional copywriting experts and graphic designers to polish up your vision statement document. Add branded graphic design elements to make your vivid vision reflect your business. And make sure it's written in the present tense and in your own words. (i.e., no quotes or plagiarism).
6. It's time to share
Sharing your vision statement with your entire team and the outside world helps everyone understand the role they play in your business. It tells clients, customers, investors, and suppliers why the company is exciting and what it will be like three years from now, rather than what it's like today.
With a shared vivid vision, everyone associated with your business is aligned, making it easier to overcome obstacles or pivot along the way.
Try this: Let all the people working with you know what the vision statement is. It allows everyone to see what the CEO sees. And don't worry if some people decide to move forward to another organization. It means they weren't aligned with the company's core values, and it will only benefit you in the long run.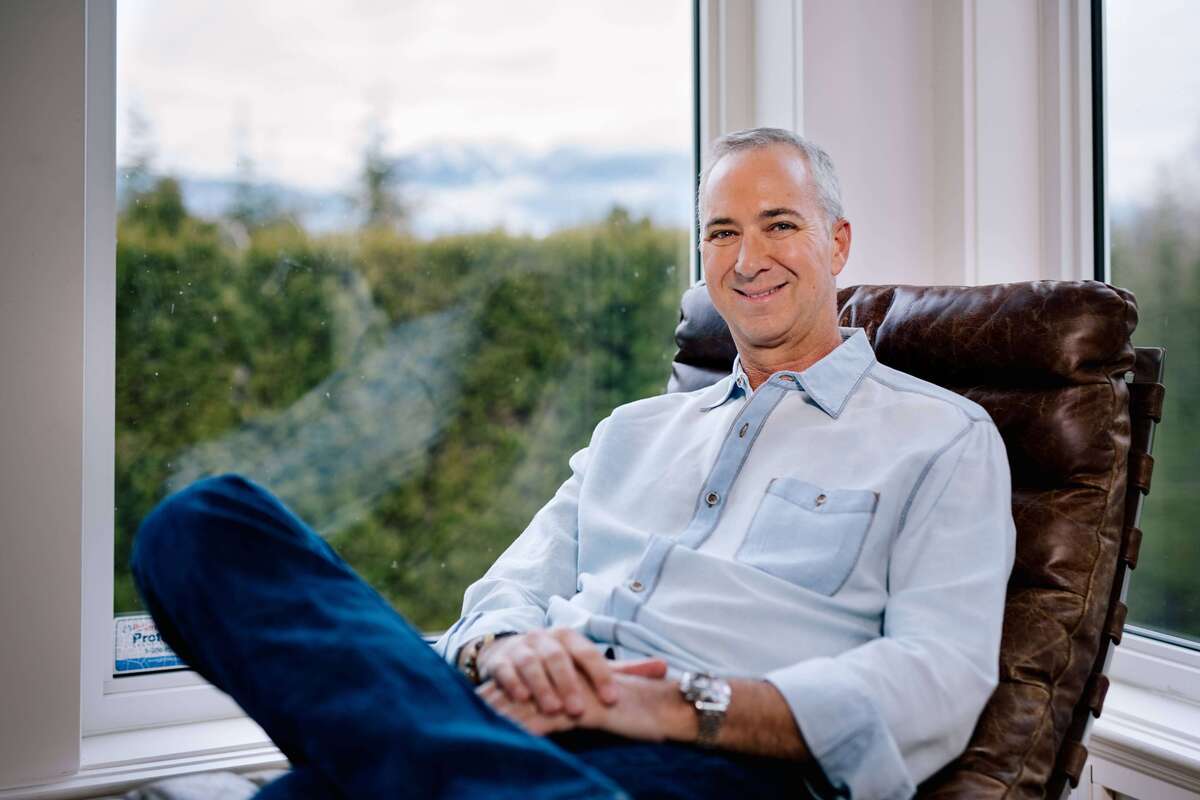 7 Inspiring Examples of Powerful Company Vision Statements
To have a more clear representation of what a company's vision looks like, here are a few inspiring examples to look over:
Mindvalley: "We're constantly exploring, inventing, and optimizing personal transformation to ultimately unite our species, save our planet, and usher in a new golden age for humanity."
Disney: "To be one of the world's leading producers and providers of entertainment and information."
Microsoft: "We strive to create local opportunity, growth, and impact in every country around the world."
LinkedIn: "Create economic opportunity for every member of the global workforce."
Dunkin Donuts: "To be always the desired place for great coffee beverages and delicious complementary doughnuts & bakery products to enjoy with family and friends."
Netflix: "Becoming the best global entertainment distribution service."
Tesla: "To create the most compelling car company of the 21st century by driving the world's transition to electric vehicles."
Great Change Starts With Your Vision Statement
When you know what your goals are, you won't make yourself busy with things that don't matter and don't take you toward your goals.

— Cameron Herold, trainer of Mindvalley's Vivid Vision Quest
Maybe you've felt like your business doesn't have a clear vision until now and it's lacking clarity. But once you decide to imagine the impossible and make it happen, you set an exciting direction for your company that will propel you forward.
And if you need some guidance on your way, Mindvalley is the place for you. By unlocking your FREE access, you can test out sample classes from transformational quests such as Vivid Vision, guided by Cameron Herold. You may find the answers you need to know for writing a vision that traces your business' journey to success.
Get ready to unleash your imagination and have fun manifesting your business dreams. Welcome in.