In February, 2017 we started an unusual experiment in the Mindvalley office. When our team members entered the Hall of Awesomeness in the morning, nobody knew what would happen.
It was almost as if you could sense the tingling anticipation in the room shared by more than a hundred people with a desire to create an extraordinary life for themselves. We stopped working, we turned off our phones, and we completely immersed ourselves in questioning our current reality and building a new vision for our future.
We followed the Lifebook process built by Jon Butcher, the remarkable entrepreneur who's known as "the guy with the most incredible life." We took a close look at all 12 categories of our Lifebooks and we gained clarity about how to consciously create the world we want to live in.
What happened after that was absolutely magical.
Everyone in the Mindvalley office was beaming with confidence and we soon started to notice the ripple effects of this experiment. We knew exactly what we needed to do to see our goals manifest in our careers, our way of living, our relationships, and in rest of the 12 categories.
And the first clues started to show up… within days.
Watch this video above to get a glimpse of our first Lifebook experience in the Mindvalley office.
---
Do you want to learn how to craft the life of your dreams? Discover the extraordinary Lifebook system in this FREE Masterclass with Jon Butcher. Sign up below.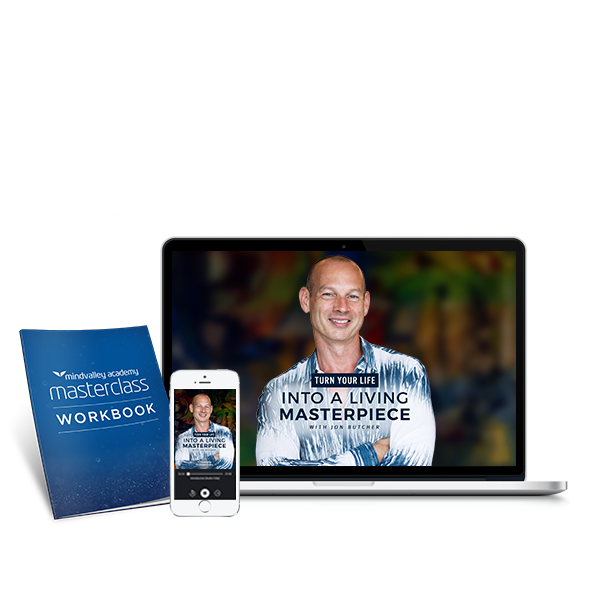 Discover The Lifebook System for elevating your life from ordinary to extraordinary in this FREE Masterclass.
This Masterclass is absolutely FREE and plays in your local time. Choose your preferred session below.
[blink_amp_form webinarid="6153699929096192"]
---
Which area of your life are you most excited to change?
Share it with us in a comment!