Thus far, 2020 has been…a challenge. As the world retreated into lockdown, we submerged into a collective anxiety attack, forced into facing our resentments, tensions, and family wounds. A how-to guide for parenting in the Pandemic could be your all-in-one solution.
When we experience one of the biggest and fastest economic recessions in history, our personal relationships are seriously tested, especially our relationships with kids. But there's always a way.
If you are looking for a solid how-to guide for parenting in this new reality, here's what you need to know:
Even when your external circumstances change, you can still be the best parent for your children by taking full responsibility for your indispensable role.
When Life Gives You Lemons
As opposed to leaning on the crutch of the schoolyard and the Monday to Friday office grind, we've been cooped up together 24/7, exposed to all sorts of relationship behaviors and familial challenges. After months of being in each other's pockets, we find ourselves dreaming of times where absence made the heart grow fonder.
Many parents have struggled to run a newly claustrophobic household around the clock while keeping the kids entertained and juggling remote working responsibilities at the same time. With so many plates to spin, you can only hope that if one or several come crashing down, they won't be tied to your connection with your child.
See the Pandemic as an Opportunity
Clinical psychologist Dr. Shefali Tsabary is very seasoned in the field of rock-bottom parenting moments, and the COVID-19 pandemic is definitely one of them. "But I welcome these moments," she says.
Sometimes we need to slam ourselves against the end of the road, against a brick wall that doesn't yield…the type that cracks our skulls.
She continues, "…it's a sign that our way of (parenting) no longer works, and we break down. This is what every spiritual teacher waits for – for the time when our ego, our defense systems, our old ways of doing things no longer work. I know this is a tragedy, but it is also the greatest opportunity – the bejeweled portal for transformation."
Transformation can be painful, unfamiliar, and unpredictable, but we have a choice — to cling to the old or make way for the new. This goes for our parenting frameworks as well as the way we live our lives on this planet.
The pandemic has served as both a mirror to the darkest moments we have as parents and an opportunity for change.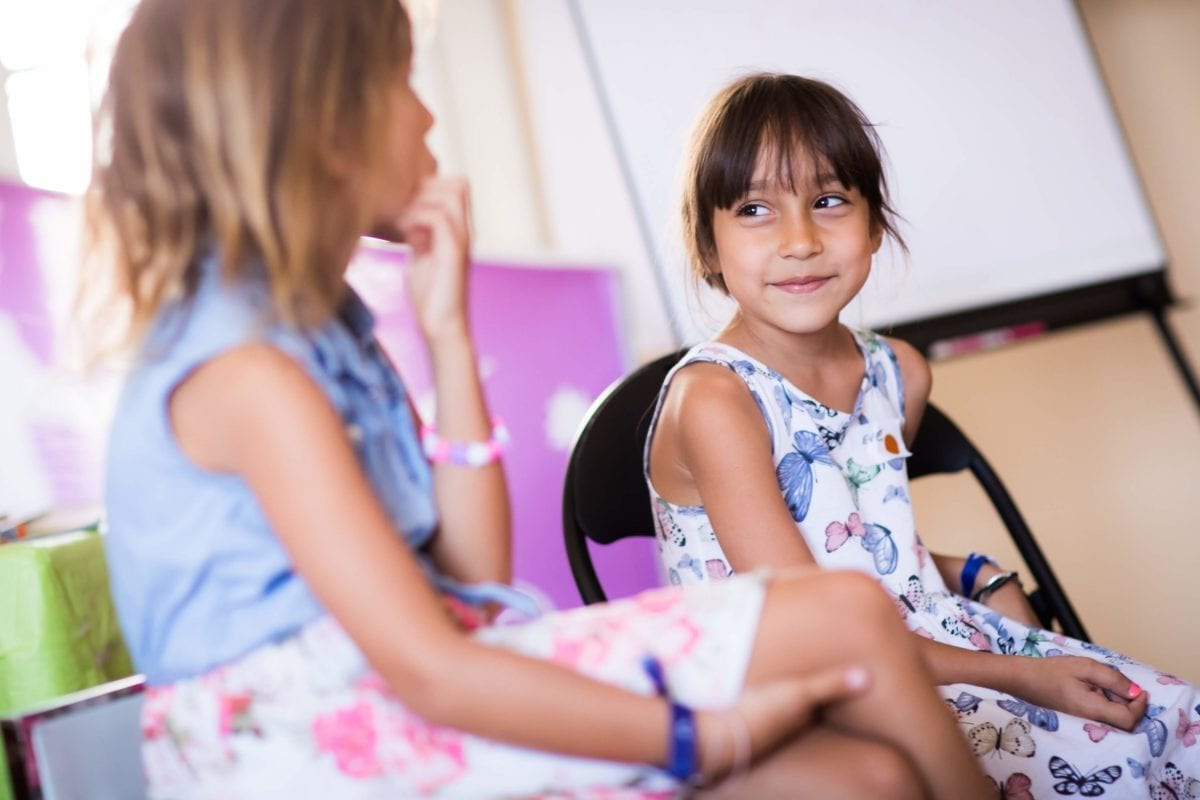 How Can We Use Our Current Circumstances to Bond With Our Children?
We have more face-time with our families now and more time than ever to think about the way we parent. If there was a time to forge new game plans and deeper relationships with our kids, the time is now.
And since the pandemic is probably our best shot at up-leveling our parenting skills, Dr. Shefali is sharing some advice on where to start.
1. Have compassion
We're facing very tough times and the consequences can be infuriating. If your teenager is acting up, if your son is slamming the door, if your daughter doesn't want to speak to you and it's breaking your heart…you're not alone.

This pandemic has stripped away every single band-aid from the unhealed wounds of the past. Without our distractions, without our bars and restaurants, without our theatres, music concerts, shopping malls, and parties…who are we? Who are we without our sweet, egoic kicks that take the sting away from our internal struggles? This huge philosophical question, consciously or unconsciously, is what humanity is being invited to answer – and your child is included.

It's natural that their biggest fears are rising to the surface – so make space for that. Have compassion for what they're going through and encourage them to take time to process it in their own way, and of course, approach you if they would like your support.
2. Let go of control
No parent does it perfectly. It's a tough pill to swallow, but you're not always going to have it all together. And that's the way it should be – you don't have to be, nor should you strive to be in control all of the time.

If there's anything that COVID is teaching us, it's to let go. Shefali says that, somewhat unwittingly, a small part of the desire to create a family in the first place is always subtly linked to our need to exercise the power we never had in our own childhoods.

"You think that your kid on some subconscious level should be a puppet to the master's wishes. Unfortunately, our children are wild raging, feral creatures…" ones that you can never truly tame.

Trust that your children are sovereign human beings with their own souls and their own paths. You might find that once you do this, they notice and naturally take more responsibility for their actions.

An example of this is that of the cookie jar. That sweet vessel of instant gratification your little one can't keep their hands out of. Relax your eagle eye for a while, and as opposed to jumping on your children and insisting on their self-control, allow them to forge it from themselves. Let them learn from their own mistakes (over-eating-induced sore tummies included) and take full responsibility for their choices. The results may surprise you…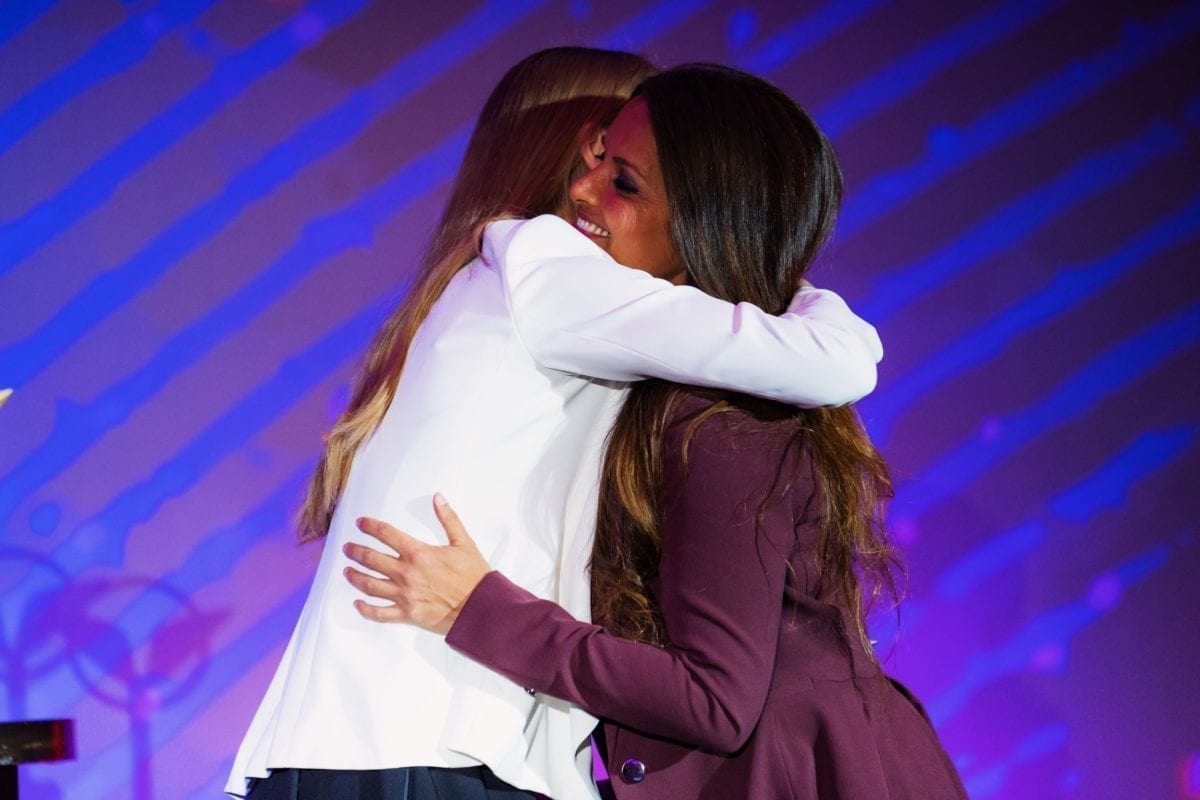 3. Set loving boundaries
Point #2 doesn't insinuate that we shouldn't have any boundaries as parents, but Dr. Shefali stresses the importance of flexibility and acceptance when things don't go quite the way we plan.
You need both wings to fly, both connection and containment (a.k.a. boundaries), and your life will be a constant dance between both.
It's also beneficial to ask yourself why you're setting a boundary in the first place. Who does it serve? Is it purely for the benefit of the child, or do you have something to prove? Are you setting limits out of love or fear?
We are so interconnected, and it's surprising how often our sons and daughters distinguish between heart-felt boundaries and ones forged from our own brokenness and anxiety. See your child as an equal, "without the delusion of supremacy." From this space, you can create loving boundaries you believe are genuinely best for them.
4. Teach them that minimalism is the way forward
The pandemic has invited us to embrace what truly matters, and there's no greater pleasure than bonding with our children over life's essentials. Dr. Shefali asks, 'Right now, where are the grades, the colleges, the Gucci handbags? Where are the opera tickets…all those things we show off to others?'
The next time we're telling our kids to be skinny or to be faster or to be better, or to get that grade in a subject that they hate, we can stop. We can pause and we can go, hey, does this really matter? What is essential?
The biggest secret in humanity's pursuit of happiness lies within the essential—in good old-fashioned minimalism.

What truly matters is the breath, the present moment, and the connection we have with our loved ones. Be an example of minimalism and authentic gratitude for what you already have, embody human contentment at its very finest, and allow your child to be inspired.

You could start by practicing a 10-minute daily meditation together, eating healthy meals at the table, or taking a 'mindfulness walk' around your local park. Spending nights in to look over old family photographs or writing in a joint gratitude journal before bedtime are also great examples of minimalistic happy habits.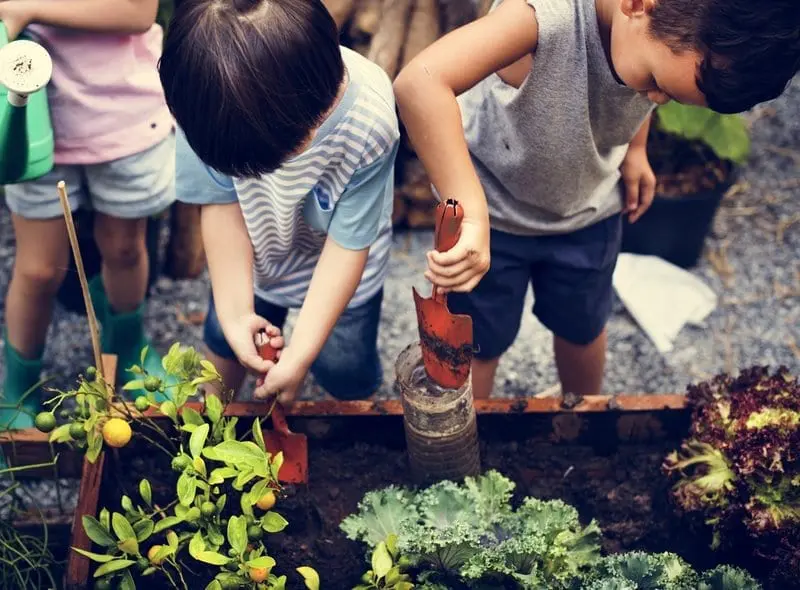 Be the Best Parent You Can Be
Transformation is born from a space of self-awareness and personal responsibility. Seeing yourself as your child's guardian and teacher, as opposed to their owner, makes a huge difference in how deep and authentic your bond becomes.

If you want to be the best parent you can be, don't get frustrated and quit…because it's natural that you will hit breaking points. Keep learning and exploring who you truly are behind the mask of 'mom' or 'dad' and allow your children to do the same. From this space, you are gifting them the freedom to join you and the choice to walk hand-in-hand with you on the very same path, even if only for a little while.
If you're inspired to dive deeper into conscious parenting and how to handle the most difficult parenting moments, you can find guidance from Dr. Shefali herself at Mindvalley's Conscious Parenting Mastery Quest. Welcome in.