With the rapid growth of globalization and technological development, the world is much more connected than ever before. So, knowledge of the cultural awareness definition is essential for us now more than ever.
No matter which professional field you are in, you will face the need to interact with people from different cultures and countries. And when it comes to working in multinational organizations or businesses, having to deal with people from diverse cultural backgrounds is a must.
But success while effectively working with people from various countries and cultural backgrounds largely depends upon one thing… Cultural awareness.
Here, in this post, we will learn all about the cultural awareness definition and how to develop cultural awareness.
What Is Cultural Awareness And Sensitivity?
---
Simply put, cultural awareness is being aware of and sensitive to the differences among cultures.
Our cultural background has a very large role to play in the formation of our personality and the way we behave, perceive, and interact with our inner and outer worlds.
Our culture also shapes our beliefs, ideologies, values, and our lifestyle as a whole.
Cultural awareness means to be aware of these different cultural formations in both ourselves and others.
Cultural sensitivity means to be sensitive to these differences and to know how to act alongside them.
In this, cultural sensitivity is different from cultural awareness.
Cultural awareness helps us to be aware of the differences, while sensitivity allows us to make use of the knowledge in a real-life, culturally diverse environment.
So, how much are you aware of your own culture and the culture of others?
How Do You Develop Cultural Awareness?
---
Now, as we have already seen, developing cultural awareness has two aspects:
Being aware of our own culture
Being aware of other cultures
So, we have to approach both of these aspects separately for cultural awareness development.
Being aware of your own culture
What does it mean to be aware of your own culture?
Yes, you may go through the cultural studies textbooks and study your cultural heritage, history, and development through time. This way, you will gain knowledge about your culture.
But what really matters when it comes to knowing your own individual culture is the ability to decipher how, and to what extent, you are shaped by your culture.
It is going beyond your cultural boundaries and looking within yourself to understand the beliefs, attitudes, values, and behavioral patterns that have been formed by your culture.
Only then you are fully aware of your own culture.
So, how can you do that?
Follow these practices to know yourself and your cultural formations.
Look within
The first thing that you have to do is sit in a quiet place and start observing your inner self.
Observe your thoughts, emotions, and feelings. Witness your trail of thoughts moving and arousing various shades of emotion and feeling.
Which thoughts provoke which emotions?
Also, try to form a framework of your beliefs and ideologies and observe how these affect your behavior in daily life.
All of these will offer you insights into how your culture is working within you. These practices are also called mindfulness meditation practices.
With continuous practice, you will gradually develop the awareness of your cultural formations within you. However, a greater portion of our cultural formation occurs subconsciously (and unconsciously).
So, it is difficult to uncover these with such simple mindful meditation practices. For these, we have to become more conscious.
Becoming more conscious
On the way to knowing yourself, expanding your consciousness or reaching higher levels of consciousness is one of the essential necessities.
By normally observing yourself, you will just be able to understand the cultural conditioning up to the level of your consciousness.
On the other hand, the more you rise up the ladder of consciousness, the more aware you become of your deeper cultural formations. You can even gradually become aware of your subconscious and unconscious conditionings.
The Becoming Limitless program, created by Vishen Lakhiani (the founder of Mindvalley), is the best tool available so far to learn all about "culture hacking" and reaching those higher levels of consciousness.
Being aware of other cultures
Once we are sufficiently aware of our own culture and the cultural formations within us, it will become easier for us to develop awareness of other cultures.
However, you will also have to do some additional exercises in this aspect.
Research other cultures
There are plenty of cultures around the world. It will be quite difficult for you to know all the intricacies of every culture, but you can always study the ones that you need to better understand.
For example, if your work requires you to be with Chinese people, study the Chinese culture.
Observe people from other cultures
If you are already operating in a multicultural setup, you can start carefully listening to and observing people from other cultures and learn a lot from them.
Once you get into the habit of observing and assimilating with other cultures, it will gradually become easier to understand even more cultures.
Celebrate diversity
Above all, we have to acknowledge that the cultural differences among the people of the world is a very useful thing. It allows us to experience the world and find solutions to existential problems in many unique ways.
So, the more we accept and celebrate differences, the more we will become empathetic to and aware of new differences.
---
Do you believe that you need to work hard to be successful?
Like most people, your answer is most probably 'yes'. After all, it's what we've all been brought up to believe.
The problem is that when you believe this, you start to lose yourself to the grind. You start to associate success with pain and struggle.
But What If You Didn't Need To Suffer To Be Successful? Wouldn't That Be Far More Sustainable? If That Sounds Good To You, Then...Join Vishen Lakhiani's FREE Masterclass, Where He Shows You How You Can Attain Success Without Having To Suffer For It.
You'll also learn,
✅
The Myth of success
, where Vishen reveals the ultimate myth of success that keeps us locked in mediocrity and prevents us from achieving our goals,
✅
A simple daily practice
that will allow you to notice more positive opportunities throughout your day. This will allow you to see just how malleable reality is, and how you can bend it in your favor.
✅
Understand the Four Key Stages of Human Consciousness
, and how to identify where you are today, so you can accelerate your personal evolution. Understanding which stage of consciousness you're at will tell you how best to maximize your growth so you can accelerate your transformation!
Get Proven Tools To Instantly Awaken Your Limitless Potential On This Free Masterclass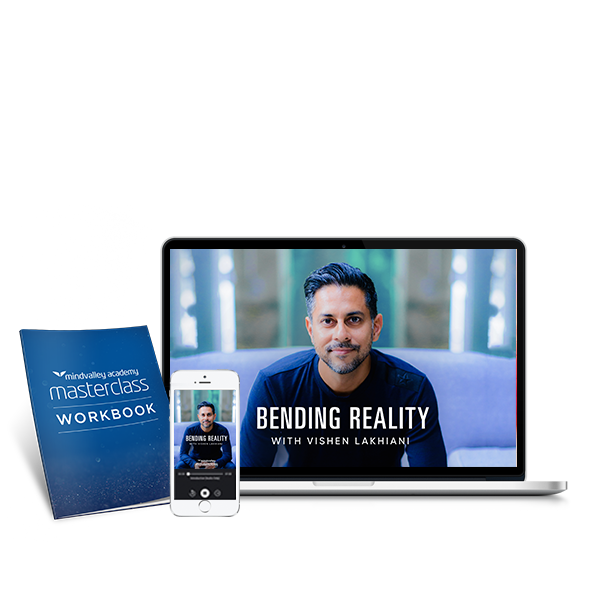 Learn How To Unlock Your Highest Level of Human Consciousness
Choose a date and time below to tune in to the broadcast in your own local time zone.
[blink_amp_form webinarid="5210301832626176"]
---
Have you tried any of these ways to develop cultural awareness? Or do you have your own set of strategies? Please, share with us in a comment below!