Which Breakfast Foods Can Help You Lose Weight?
Having a healthy breakfast is one of the best ways to kickstart your day.
But which breakfast foods can help you lose weight?
Should you opt for low-carb? Low-fat? High protein?
Is a smoothie your best bet? Or should you take the time to cook something hot and nutritious?
We're going to explore some healthy breakfast foods designed to help you slim down.
But first, we're going to cover the answers to four of the most common healthy breakfast questions.
Ready? Let's dive in.
4 Common Healthy Breakfast Questions
---
Besides the age-old adage that surrounds the importance of breakfast (and rest assured, it is important) — what other breakfast questions are most commonly asked?
Well, here are the answers to four of the most common breakfast questions.
1. What is the most popular food for breakfast?
What's popular for breakfast depends entirely on where you live.
In the United States, it's cold cereal.
In Japan, it's rice, miso soup, natto, and grilled fish.
And in Norway, it's laks og eggerøre, or smoked salmon and scrambled eggs.
What you eat for breakfast is entirely contingent on where you live and the cultural practices you grew up observing.
Even in the United States, cereal is preferred in the northern states, while hot breakfast foods like eggs, bacon, and ham are preferred in the southern states.
2. What are common breakfast foods?
Some of the most common breakfast foods around the world include:

3. What is a typical American breakfast?
So, what do Americans eat for breakfast?
Here are some of the most common breakfast foods consumed in the United States:
Bacon and eggs

Cereal

Oatmeal

Biscuits and gravy

English muffin

Fresh toast

Granola

Omelet

Waffles

Yogurt
4. What breakfast foods are good for losing weight?
If you're looking to lose weight, you'll want to opt for breakfast foods that provide a healthy balance of fats, carbohydrates, and lean protein.
And you'll want to steer clear of dense, sugary cereals.
Eric Edmeades, Author of Mindvalley's WildFit Program, calls these empty calories.
"The more closely a species adhere to their natural evolved diet, the healthier that species will be," explains Eric Edmeades.
It's all about reaching for whole, natural foods and preparing them in a healthy way.
3 Breakfast Foods That Can Help You Lose Weight
---
So, what are the best breakfast foods for on-the-go nutrition designed to help you lose weight?
We've put together three tasty recipes you can try this week to boost your energy and provide clean, wholesome nutrition.

1. Raspberry chia pudding
It may sound like dessert, but don't be fooled. This paleo-inspired chia seed pudding is as clean and energizing as they come.
Chia seeds are chock-full of omega-3s, iron, fiber, and calcium. Just one-ounce of these little nutritional powerhouses offers up 5.6 grams of protein!
Ingredients
:
6 Medjool dates, pitted and quartered

1 can coconut milk

1 tablespoon vanilla extract

2 – 10-ounce packages of raspberries, thawed

8 tablespoons chia seeds
Instructions:
Blend dates, coconut milk, and vanilla extract in a blender until smooth.

Add raspberries. Blend to combine.

Stir in chia seeds.

Pour chia mixture into prepared containers or jars. Leave space at the top to add toppings.

Refrigerate 6 hours (or overnight) for chia seeds to thicken.

Enjoy the next morning topped with fresh fruit, nuts, or a drizzle of honey.

2. Immune-boosting orange smoothie
Packed full of sweet potato, banana, almond butter, flaxseed, and a symphony of ginger and cinnamon, this orange smoothie seriously delivers flavor and nutrition.
Sweet potatoes are a fantastic source of vitamin A, C, B6, and potassium. And with the addition of antioxidant-boosting almond butter and fiber-rich flax seed — you've got yourself a winner.
Ingredients
:
1 cup sweet potato puree

Peeled and frozen medium ripe banana

1 tbsp almond butter (or nut butter of choice)

1/4 tsp ground turmeric,

cinnamon, and

ginger

1/2 tbsp flaxseed meal or chia seeds

3/4 cup unsweetened almond milk

1/4 cup orange juice (optional)

1 large handful ice
Instructions:
Add all ingredients to a blender and blend until smooth.

Taste and adjust as needed. Add banana or orange juice for added sweetness, and more ice to thicken.

Pour into glass and garnish with cinnamon.

3. Low-carb peanut butter oatmeal
This grain-free, dairy-free, and vegan-friendly oatmeal ticks just about every box on our list. It's delicious. It's nutritious. And it's seriously fun to customize.
With nutritional powerhouses like coconut and hemp hearts on deck, you just can't go wrong.
Ingredients:
1/2 cup flaked unsweetened coconut

1/4 cup hemp seeds

1 tablespoon coconut flour

1/2 cup water

1/3 cup canned full fat coconut milk

1 tablespoon natural peanut butter

1 tsp vanilla extract

Sprinkle of cinnamon to taste
Instructions:
Combine coconut, hemp seeds, coconut flour, water, and milk in a medium saucepan.

Bring to a boil.

Simmer 2 minutes until thickened.

Stir in peanut butter, vanilla, and cinnamon until combined.

Serve with more milk and toppings of choice.
So, there you have it. Three tasty breakfast foods designed to boost your metabolism!
---
Ever Wondered Why Diets Don't Work?
The idea that modern diets improve your health is a myth.

When we go on diets, we want to feel healthier, happier, and fitter.

Unfortunately, that doesn't always happen. In fact, 95% of people who went on diet programs say it didn't work.

The problem is, these people were duped into the diet myth.

The myth is that to be healthy, you need to eat less, or focus only on specific food groups.

But these methods don't address the real problem – the fact that we're not getting all the nutrition our bodies really need.
If you want to develop true, lasting health, then join Eric Edmeades, The Creator Of WildFit, Mindvalley's Most Successful Diet Program, In This FREE Masterclass, Where You Will Learn:

✅ The true definition of the word 'diet'. When you understand this simple fact you'll realize why most diets don't work and what you should do instead to reclaim your health and correct your weight.

✅ Discover how Vishen Lakhiani got slimmer, fitter, and stronger in his 40s than he was at 27, in just 8 weeks — without changing his exercise routine or calorie restriction diets.

✅ The simple science behind why we eat what we eat, and a powerful-yet-simple trick to curb your cravings and rewire your brain to eat healthy.
Register Now To Experience A Life-Changing Transformation Of Your Health & Fitness!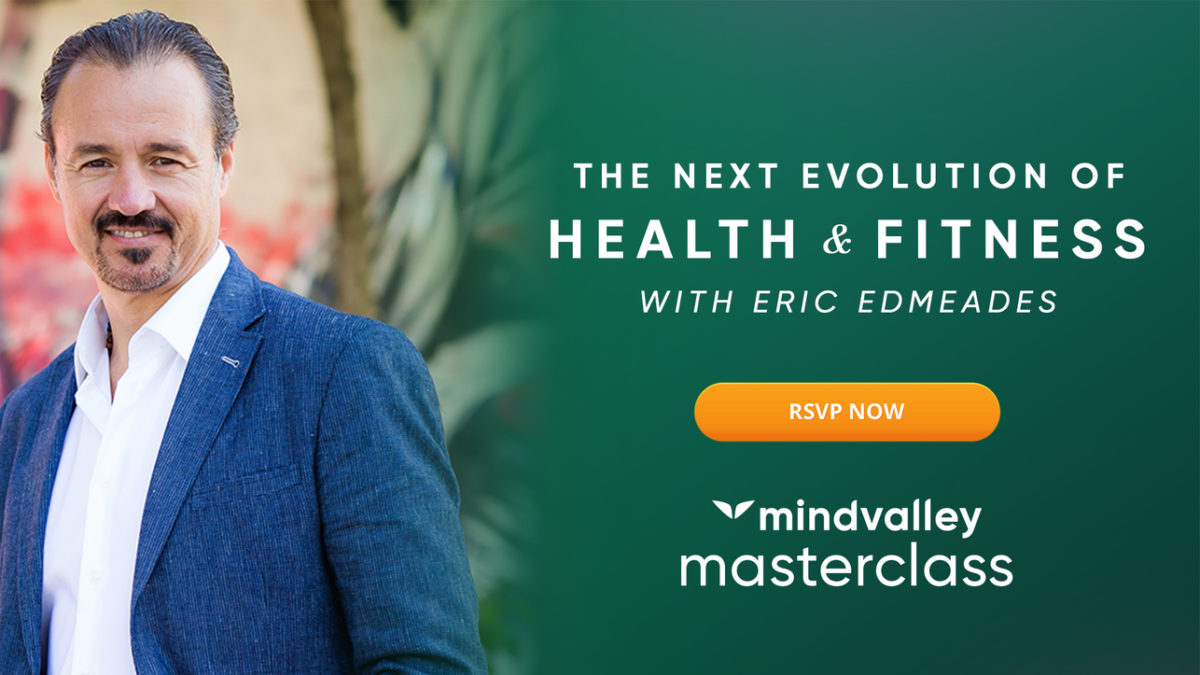 Which of these recipes are you most interested to try? Let us know in the comments below.