In this short video Vishen Lakhiani explains how Energy Medicine has transformed the way he looks at how the body functions and heals.
Donna Eden was able to see energy fields around the body ever since she was little, but only started to actively work with them when she was facing severe symptoms of Multiple Sclerosis.
She was able to heal herself, has been symptom free for 40 years, and has been teaching over 100,000 people – both professionals and laypeople – how to heal themselves too, since.
Watch the video above to hear Vishen's personal experience with Energy Medicine, how it impacted his life and what's so unique about Donna.
A story on crystal skulls, healing, Energy Medicine, Donna Eden and how to live long and healthy…
---
Discover Four Powerful Practical Ways to Bring Energy Medicine Into Your Everyday Life in Donna Eden's FREE Masterclass.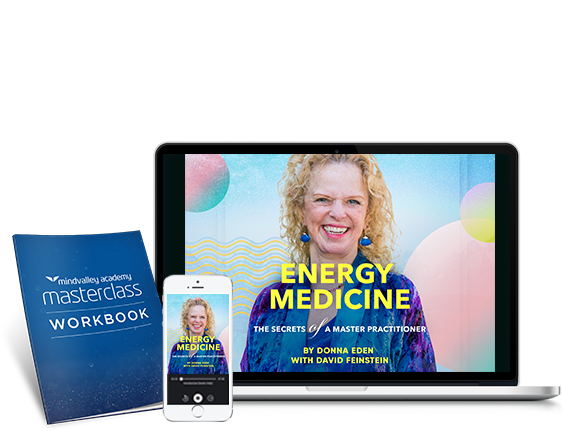 Discover 4 powerful energy techniques to tune your energy for success.
Click here to choose a date and time to tune in to the broadcast in your own local time zone.
---