Trying to rid yourself of stress and anxiety? If you haven't tried Energy Medicine before, you may want to start after watching the video above.
Donna Eden, one of the world's most prominent and successful Energy Healers, shares three simple techniques to release any form of tension. And you can use them at any time of day.
About The Video
---
When we're feeling stressed our bodies naturally enter into a state that's often referred to as the "fight or flight-mode."
In this state a chemical reaction in our bodies makes sure that more blood is pumped into our arms and legs than into our forebrain. This is our body's (ancient) strategy to ensure we can use our optimal strength to either run or fight.
Unfortunately, this very reaction limits our capacity to think and make well thought-through decisions.
And nowadays, that's often the opposite of what we need when we encounter a stressful situation.
The three ways to release stress and anxiety with Energy Medicine shared in the video above will instantly restore your blood flow, so that you are able to tap into all of your brain's resources and power, and feel calm and relaxed again.
---
Discover Four Powerful Practical Ways to Bring Energy Medicine Into Your Everyday Life in Donna Eden's FREE Masterclass.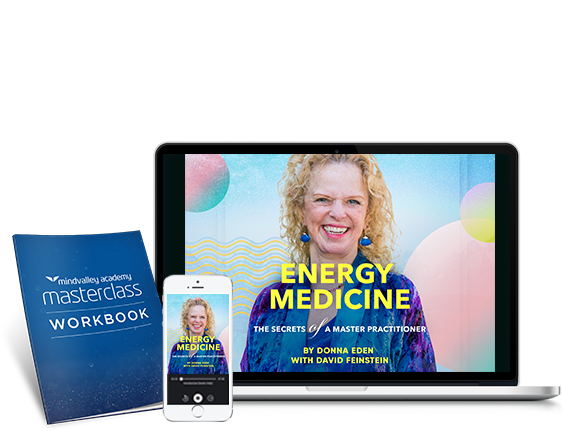 Discover 4 powerful energy techniques to tune your energy for success.
Click here to choose a date and time to tune in to the broadcast in your own local time zone.
---
Which of the three techniques to release stress and anxiety did you try out first?
And what was your experience?
Share it with the tribe in the comments below.