What Is Mindvalley Membership?
Mindvalley's Membership is a yearly subscription that grants you a full, V.I.P. pass to all of our Mindvalley Quests. With unlimited access to our entire vault of 28 (and growing) online courses, you become immersed in one of the most powerful online learning experiences on the planet.
For the first time ever, Mindvalley's founder and CEO, Vishen wants to grant our students access to all of our world-class courses at once for a fraction of the original cost. It actually averages out at less than $2 per day, way less than a Starbucks coffee!
From Biohacking to Business, from Healthy Lifestyle Hacks to Guided Meditation courses, this pass is for anyone who truly wants to take personal growth to new levels in all facets of life.
You'll be getting to know world-renowned authors and life coaches in their easy-to-digest 5-15 minute daily classes that deliver the BEST results and completion rates out there.
And our students seem to agree…
Every week more and more touching stories flood into our inboxes about how Mindvalley Quest All-Access has changed lives all across the globe. Click here to read them.
Introducing Mindvalley Mindvalley Membership – Video
Membership: The Netflix of the Personal Growth World
As easy to use as Netflix, Mindvalley's collection of personal growth courses are ever-growing in number and in popularity. You can access your Quests, aka online courses, on your laptop, phone, or tablet at any time. And you won't be alone.

Our community platform allows you to interact with thousands of other Mindvalley students and ask questions, start discussions, share posts or just find a learning buddy.

Whenever you begin a quest, you'll instantly become part of a learning Tribe. Your Tribe will begin the same course as you on the same day and will be there to graduate with you on the last day too.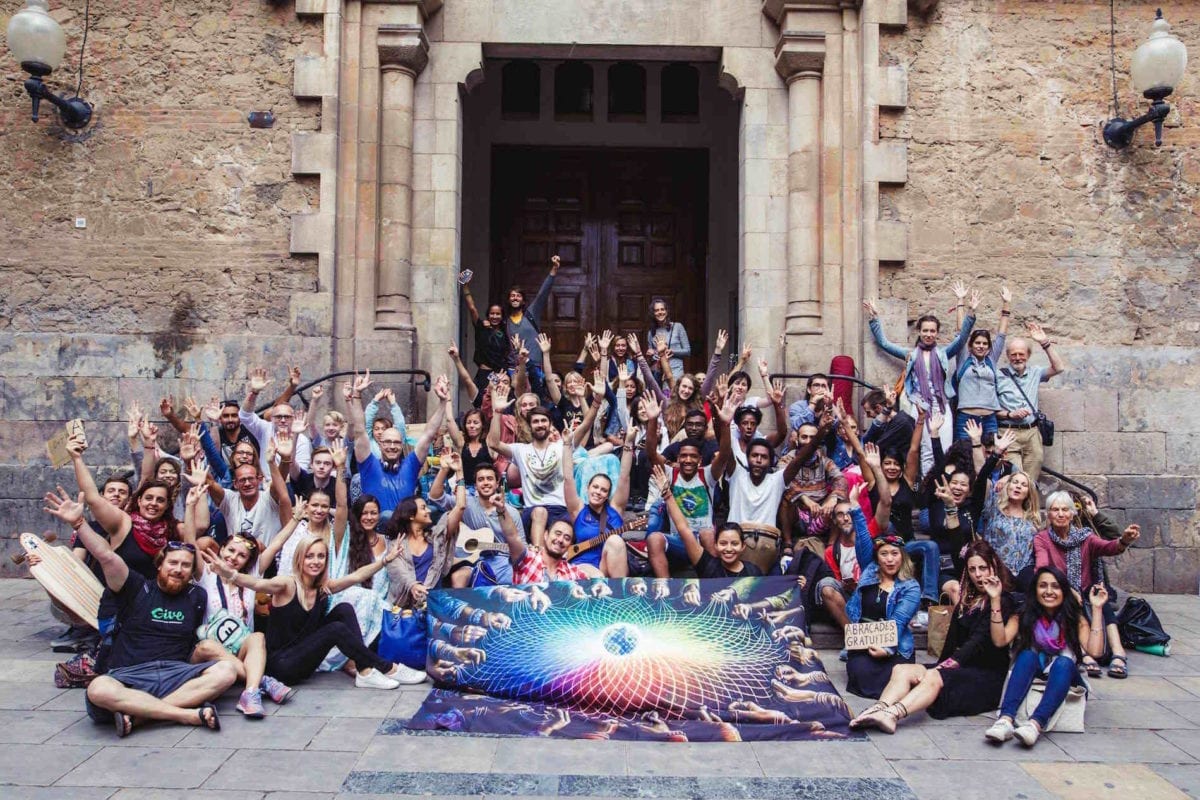 You'll also be guided through each and every personal growth course by the world's best teachers in every category of your transformation. Whether it's creative problem solving, emotional intelligence, human literacy, or career readiness – we seek out the top trainer in the world and bring them into our ecosystem so you always learn from the very best in the field. You'll be enjoying live calls and coaching by the biggest names in personal growth including:

– Lisa Nichols – Motivational Speaker & Influence Expert
– Vishen Lakhiani – Founder of Mindvalley
– Jim Kwik – Accelerated Learning Coach
– Marisa Peer – Britain's #1 Hypnotherapist
– Emily Fletcher – World-Renowned Meditation Instructor
– Ben Greenfield – Biohacker & Fitness Visionary
– Katherine Woodward Thomas – Author of Conscious Uncoupling
– Robin Sharma – #1 Bestselling Author & Leadership Expert
– Neale Donald Walsch – Author of the Conversations with God
– Srikumar Rao – Leading MBA Lecturer
– Dr. Shefali Tsabary – Founder of Conscious Parenting
– Steven Kotler – Award-Winning Neuroscience Author
– Dr. Michael Breus – The Sleep Doctor
– Michael Beckwith – Spirituality Speaker & Author
– Marie Diamond – Global Transformational Teacher
– Ken Honda – Japan's 'Zen Millionaire'
– Naveen Jain – Entrepreneur and Philanthropist
– Keith Ferrazzi – Bestselling author, CEO & Founder of Ferrazzi Greenlight
– Alan Watts – Legendary British Philosopher
…and many more.
Mindvalley Membership is designed to transform every area of your life. And now you know a little about our coaches, here are a few of our most popular training programs that are included in your Mindvalley Quest All-Access Membership.
What Quests Are Included in Mindvalley Membership?
Our vault of online personal growth courses is ever-growing, and their collective value currently stands at $12,364! With a membership, however, you'd have unlimited access to all of them for less than $2 per day.
10X Fitness – Ronan Oliveira
Awaken the Species – Neale Donald Walsch
Be Extraordinary – Vishen Lakhiani
Conscious Parenting Mastery – Dr. Shefali Tsabary
Conscious Uncoupling – Katherine Woodward Thomas
Energy Medicine – Donna Eden
Habit of Ferocity – Steven Kotler
Hero. Genius. Legend. – Robin Sharma
Life Visioning Mastery – Michael Beckwith
Live By Your Own Rules – Kristina Mand Lakhiani
Longevity Blueprint – Ben Greenfield
Lucid Dreaming – Charlie Morley
Money EQ – Ken Honda
Rapid Transformational Hypnotherapy for Abundance – Marisa Peer
Silva Ultramind System – Vishen Lakhiani
Speak and Inspire – Lisa Nichols
Superbrain – Jim Kwik
Tantra Touch – Psalm Isadora
The M Word – Emily Fletcher
The Mastery of Sleep – Dr. Breus
The Mindvalley Yoga Quest – Cecilia Sardeo
Unlimited Abundance – Christie Marie Sheldon
…and many more. Each Quest takes approximately 1 month and includes daily video classes, but you can take as many courses as you wish, even at the same time!
Why Does Your Personal Growth Matter?
Vishen believes that our personal growth should always come first – and for good reason. As a society, we're beginning to realize that the more deeply committed we are to our own evolution, the better we can serve humanity.
The more clued up you are about what it takes to become a world-class leader, the happier your employees become.
The more in tune you are with your emotions, the better you show up in your relationships.
The more you know about the art of learning and transforming, the more able you are to adapt and thrive in an ever-changing world.
With personal growth, the sky really is the limit. And because your potential to grow is limitless, Vishen figured that Mindvalley should be too.
That's what inspired our Mindvalley Membership.
Is Mindvalley Membership Worthwhile?
In short…yes! To summarize, this is what you'll get for less than $2 per day:
Unlimited Access To Mindvalley's Vault Of Quests
Access To All Upcoming Quests In The Next 12 Months
Access To Tens Of Thousands Of Students In Mindvalley's Global Campus
Weekly Live Appearances With Authors & Live Workshops
Free Access To Mindvalley Connections App
One-Click Refund In The First 15 Days So Your Purchase Is 100% Safe.
Accessible Everywhere On All Devices Incl. Apple, Android, Desktop, Ipad And Apple TV
We believe that there's no other education platform offering what we offer for such a competitive price. But don't take our word for it. Try it for free and tell us yourself!
Keep Growing
Here at Mindvalley, we believe that no matter our age, culture, race, ethnicity, gender, or financial situation, we all deserve support and guidance when it comes to navigating what can be an overwhelming world. And we believe embarking on our Mindvalley Quests with a supportive community is a great place to start.
If you've been left feeling inspired by this article and are curious to know more about Mindvalley's Membership, click below. You can try it risk-free for 15 days. If you're not a fan, we'll give you your money back, no questions asked.

From the team here at Mindvalley, keep growing and transforming!