Imagine getting high and happy without drugs, psychedelics, and even chocolate, all on demand. How magical would your life be?
If you are deeply sighing, you are getting closer to this magical solution called SOMA Breath®.
Niraj Naik, creator and trainer of Mindvalley's Breathwork for Life Quest, is a living, breathing example of how SOMA breathwork can turn your life into a breathtaking experience. And it only takes your breath to start this fascinating journey.
What Is SOMA Breath®
SOMA stands for the "Science of Magnetic Attraction." When you bring in inner harmony, you create a magnetic personality.
Created by Niraj Naik, a former pharmacist, it sheds light on a new way to heal holistically. This is why Niraj is known as the "Renegade Pharmacist."
It all started when he was diagnosed with a chronic autoimmune condition that left him housebound for almost a year. Having tried all medications, he was left with two options: have his colon removed or participate in trials of the new drug.
This choiceless choice has brought him to another solution — to heal himself using the wisdom of Pranayama, Ayurveda, and yoga. When he returned to full wellness, he created SOMA Breath®, putting science into what helped him heal.
In essence, SOMA Breath® is the science of respiration — when you learn to breathe correctly, you can return to your natural state of health. On top of that, you will become a happy person who's high on life.
So the mission of SOMA Breath® is to create more high and happy people in this world. Niraj explains that "because high and happy people are fun to be around, they do cool stuff, and they make this world a higher, happier, and better place for all."
How is SOMA Breath® different from other breathing techniques
SOMA Breath® revolves around manipulating CO2 in your body to train you to breathe correctly. And unlike other breathing techniques, it utilizes rhythmic music where the breath is timed to the rhythm of the beat.
Niraj explains that when you breathe in rhythm, that's where the magic happens — because rhythmic music and breath combined create a state called "heart coherence." It's the state of harmony and balance in your inner world.
It isn't just a one-size-fits-all breathwork technique. It utilizes the ancient wisdom of Pranayama, which is like a pharmacy of breathing techniques customized to you and your needs. Combined with the powerful SOMA Breath® meditation, they turn on bliss on command, making you content and balanced from within, so you no longer need external things to be happy.
As a result, you have better relationships in your outer world.
Beat Anxiety With SOMA Breath® in 2 Steps
When you feel anxious, you start breathing faster, inhaling more oxygen than you normally would. And it disrupts the balance of carbon dioxide and oxygen.
SOMA Breath® can help you stop your anxiety before it becomes a panic attack. It trains you how to use your oxygen efficiently.
Niraj himself used to suffer from anxiety and panic attacks. They were so bad that he thought he would end up in the hospital with a heart attack. SOMA Breath® helped him heal this condition — and it can help you too.
Whether you have anxiety or panic attacks, you want to look into the cause of it. It can be rational, related to some challenging situation in life, or irrational, like a phobia. Getting to the very root will help you decide on the method to release it.
These steps will help you restore this balance to feel calm and relaxed:
1. Extend your exhalation
If you breathe in more carbon dioxide by extending your breath, it will prevent you from hyperventilation. As a result, you become calm.
How to do it:
Breathe in into your nose, your belly, and your chest, inflating your back, belly, and chest.
When you get to the top, extend your exhalation, breathing out very slowly.
Say in your mind, "I am calm."
Repeat it until you feel calm.

2. Hold your breath for 3 minutes
This technique stimulates your vagus nerve and activates the parasympathetic nervous system, calming you instantly. It also utilizes humming to activate your third eye.
How to do it:
Sit comfortably in an upright position with your back straight.
Take a deep inhale, and as you exhale, make a humming sound and hold a single note for a long time.
Bring your awareness to the buzzing between your eyes, the location of your third eye.
Continue to make that sound for three minutes.

If you need clear instructions, check this video:
You can also combine breathwork with grounding techniques to overcome anxiety.
Other Benefits of SOMA Breath®
One of the most significant long-lasting benefits of SOMA Breath® is building health and strength. Let's look at how exactly it does it:
1. Increases mindfulness
SOMA Breath® is a mindful conscious breathing technique that means it helps you cultivate mindfulness. That, in turn, helps you regulate your emotional responses, manage daily stress, and improve sleep.
2. Optimizes energy production
When you exhale, you breathe out CO2, which signals your body where to drop off the oxygen.
So, when you over breathe, you get rid of this signal. It results in low body tissue oxygenation and all sorts of diseases.
By slowing your breathing, you allow optimum energy production.
You become so efficient at breathing that you hardly need any energy to breathe.

— Niraj Naik, trainer of Mindvalley's Breathwork for Life Quest
3. Improves CO2 tolerance
CO2 dilates your blood vessels, relaxes your muscles, and calms neurons in your brain. In other words, it helps you get more focused, attentive, relaxed, and calm.
However, when you don't breathe correctly, you can hyperventilate and cause an imbalance of CO2.
4. Produces nitric oxide
Nitric oxide is one of the happy chemicals in the brain, similar to CO2, to send oxygen where it's needed. Additionally, it…
Gives you a feeling of focused intensity,
Is a powerful antioxidant that prevents oxidative stress, and
Is antiviral, antimicrobial, and antibacterial.
This is why nitric oxide sprays were proven to be 98% effective against Covid-19. And you can produce it on demand via breathwork.
5. Improves digestion
Hyperventilation has serious adverse effects on your digestion. It switches the fight-or-flight response, causing your blood to move away from your digestive glands.
SOMA Breath® techniques help you learn how to breathe correctly. And when you do so, it:
Improves longevity,
Increases productivity,
Heals your body,
Alleviates stress, and
Creates a state of calm and peace.
In short, when you breathe correctly, it naturally improves digestion.
SOMA Breath® Reviews
SOMA Breath® is one of the fastest-growing breathwork communities, uniting people from across the globe and reuniting them with their breath.
Here are some stories from the Mindvalley tribe about their experience of SOMA Breath®:
I go with much more vigor into the day, and I got a whole new feeling for breathing.

— Laris Nukić, coach, Bremen, Germany
"Before this quest, I was a normal breather, going through the day relatively normally. I was aware that you could get a little more out of your life through special breathing techniques, so I tried various techniques. And then experienced and learned these techniques from Niraj Naik — WOW!
Thanks to this quest, I now go with so much more vigor into the day, and I got a whole new feeling for breathing more consciously!"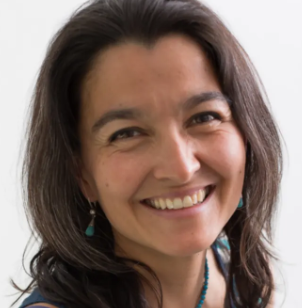 With Niraj's meditation and breathing exercises, you can reach wonderful states of peace and divinity!

— Drina Bascón-Scheffler, business consultant, Berlin, Germany
"The power of the breath is amazing. And Niraj teaches you so many techniques to improve your health. It enhances the quality of your intestinal system, frees you from stress and trapped emotions, and recharges you with energy.
With Niraj's meditation and breathing exercises, you can reach wonderful states of peace and divinity! I am now more resilient, live more at peace, and connect to my divinity."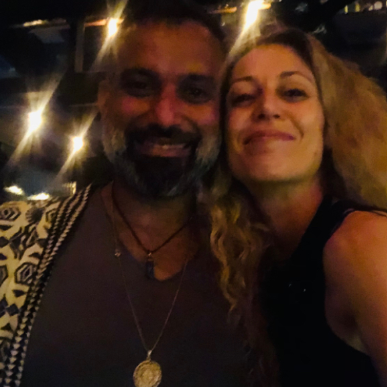 Starting from day one, I experienced incredible shifts.

— Aslı Eti, author, Istanbul, Turkey
"You must know that the quest is much deeper than a breathwork experience. This quest is a deep soul work, with powerful trances and moksha experiences, offering a whole new paradigm!
This work totally redefines the whole breathwork universe and leaves a new mark on personal growth. So unique and so powerful."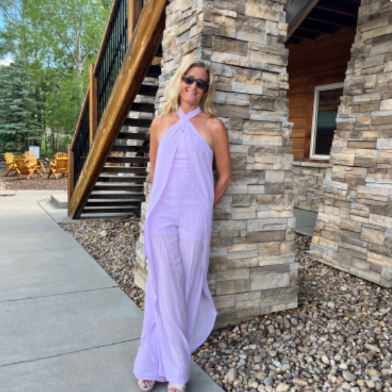 Niraj created an experience that was just as transformative as the live experience.

— Kerry Fisher, writer, Melville, United States
"As a teacher myself, I was impressed by Niraj. He is a true master. I was amazed by the quality of the content, Niraj's incredible teaching ability, and the amount of information he was able to convey.
The meditations were sublime. I felt incredible bliss, a profound sense of beauty and balance after the meditations. This practice will change your life."
SOMA Breathing for Life
Your breath is your connection to life — if you don't breathe correctly, you shorten and degrade your experience.
Luckily, you can re-learn how to breathe for stronger health, more profound bliss, and happier life.
The magic of breathwork is your innate gift, and you can unlock it from within by joining Mindvalley's Breathwork for Life Quest with Niraj Naik. You can check out a sample class of the quest by registering at Mindvalley for free.
In just 14 days, you will master your breath with SOMA, the world's leading breathwork methodology, and learn:
SOMA breathing techniques for optimal digestion, nutrition, and deep sleep.
How to use breathwork for spiritual awakening and reaching the peak human experience.
How to reverse aging through breathing and more.
Welcome in.