Have you ever used a visualization meditation before? This powerful practice has the ability to shift your energetic vibration from one of lack to one of abundance.
But does visualization really work? And how can you practice this form of meditation on your own?
In the video, Jeffrey Allen, spiritual teacher and healer, shares a simple visualization meditation to move away from our current mind-driven, stressful experience of life into a more relaxed, spirit-driven one.
Mind-Driven Versus Spirit-Driven Lifestyle
What we need is not a self driving car, what we need is a self driving life.

– Jeffrey Allen, Author of Mindvalley's Duality Program
The mind-driven lifestyle is one many of us engage in on a daily basis without realizing it. It's one in which we let our minds take the wheel and direct our lives.
In the mind-driven lifestyle, we make logic-based, critical thinking decisions. But we rarely stop to listen to our heart. We rarely stop to listen to our gut instincts.
Instead, we let the chaos of the modern world seep in and infiltrate our cognitive thinking processes.
The result? We believe in a Universe filled with lack.
We believe there isn't enough to go around. And we endlessly pursue more in a frenzied competition to come out on top.
So, what is the spirit-driven lifestyle? And how does it differ from the mind-driven lifestyle?
Well, the spirit-driven lifestyle just the opposite, really.
The spirit-driven lifestyle is one in which you believe the Universe is full of abundance. You believe that there's more than enough to go around. And that the Universe is kind and benevolent and just waiting to fill your life up with incredible opportunities.
We're conditioned to invest ourselves in the mind-driven lifestyle. But it's the surest path to anxiety, depression, and self-destruction.
Choosing to follow a spirit-driven lifestyle can have truly life-changing results.
The real challenge is in allowing your mind to let go of the wheel, and let spirit take over.
How To Practice Visualization Meditation
---
Would you like to step into the fast lane to your future awareness?
It's as simple as making the shift from the mind-driven lifestyle to the spirit-driven lifestyle. It can be as effortless as changing lanes on the highway. And Jeffrey Allen can help you make it happen.
Jeffrey Allen is regarded as a global authority on energy healing. He's even known as "The Healers' Healer." He offers powerful energetic tools to reach higher levels of awareness.
So, are you ready to trust, let go, and step into a self-driving life?
In this video, Jeffrey Allen explains the true difference between the mind-driven and spirit-driven lifestyles.
He demonstrates the importance of how the spirit-driven lifestyle opened new opportunities for him he never imagined possible. And he guides the audience on a visualization meditation to better understand how to make the shift between these two lifestyles.
Watch this video on how to stop chasing success and happiness and find out how to let it come to you with the help of Jeffrey Allen's short visualization meditation.
Discover Four Easy Energy Techniques To Tap Into Your Spiritual Body In This Free Masterclass With Energy Healing Expert, Jeffrey Allen . Sign up for the masterclass below: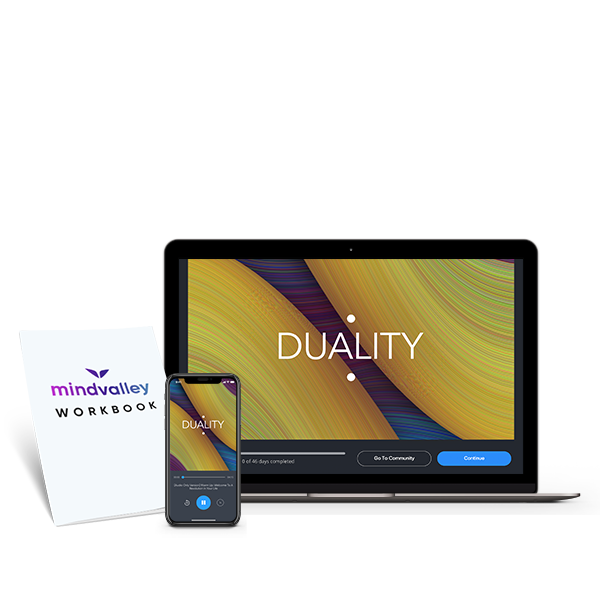 Jeffrey Allen Shares Four Easy Energy Techniques To Tap Into Your Spiritual Body In This Free Masterclass.
Choose a date and time below to tune in to the broadcast in your own local time zone.
---
So, what did you think of this visualization meditation from Jeffrey Allen? Share your thoughts in the comments below!