Empathy is pretty complex. And contrary to popular belief, it's about a lot more than compassion or sensitivity.
The practice of empathy contains a broad spectrum of abilities that can have a profound impact on your relationships with others – and yourself.
There are several types of empaths in this world. But first, let's take a look at what it means to be empathetic.
What Type Of Person Is An Empath?
---
Generally speaking, empaths are those who have the ability to understand and share the emotions of others better than most others. They're very emotionally intelligent and possess strong intuition through which they filter the world around them.
On the outside, they might appear to be shy and quiet individuals, but empaths have a rich and complex inner life that they often shield from the rest of the world. They do more listening than speaking but are still excellent communicators.
Of course, not all empaths are the same. Aside from a few traits that they all share, there are important differences between the three primary types of empaths.
Are there different kinds of empaths?
While researching different types of empaths, you might come across all kinds of categories. But here, we'll focus on the most widely accepted categories of empaths:
1. Cognitive empaths
Cognitive empaths are those with high emotional intelligence. This is reflected in their ability to understand others and in their ability to separate themselves from the emotional experiences of others. They're capable of looking at things from different perspectives and have a great deal of compassion.
2. Affective empaths
Affective empaths possess the same abilities as cognitive empaths with the added ability that they can absorb the feelings of people around them.
They tend to dislike large groups of people, as they can get overwhelmed quite easily. Intimate relationships can also be a source of trouble for affective empaths, as they tend to put the needs of their partners ahead of their own.
3. Compassionate empaths
Compassionate empaths are moved by the feelings of others in a way that calls them to action. If they use their empathy the right way, they can be very helpful to others. If not, they can take empathy too far and confuse the feelings of others with their own.
Regardless of the type, striking a balance is extremely important. Empathy can take over someone's mind quite easily, so it's important to practice setting healthy boundaries.
Are empaths rare?
Even though you can find many compassionate people, not are empaths.
True empaths are rare, as not many people manage to nurture this skill that most are born with by default.
Even worse, many empaths get taken advantage of so they might try to conceal their empathic side once they reach a critical burnout point. This is especially true for emotional empaths, who have a very hard time controlling their emotions.
So yes, empaths are quite rare. If you do come across one, however, chances are you'll create a strong, long-lasting relationship with them.
Do empaths attract other empaths?
Emotions are body wisdom.

—Jon Butcher, Author of Mindvalley's Lifebook Quest
Surprising as this might sound, most empaths don't attract like-minded people. This is one of those situations where the phrase "opposites attract" couldn't be truer. Empaths actually tend to attract narcissists rather than other empaths.
Narcissists depend on the attention of others, while empaths thrive on offering support and compassion. This makes them a perfect target for emotional energy vampires.
When they do find another empath, the relationship is often very turbulent. As both parties are apt at sensing and absorbing the emotions of others, this can cause friction and tension.
Final thoughts
As you can see, there are many ways to express empathy. Work to nurture your own innate sense of empathy to strengthen and deepen your relationships.
---
Most people think that learning is the key to self-development.
It's how we were raised – when we were young, we studied algebra, read history, and memorized the names of elements on the periodic table.
But once you grow up and experience life,
you realize that you can't 'learn' certain things – like personal growth.
Vishen Lakhiani, founder of Mindvalley and New York Times Bestselling author, discovered that the key to self-development was
not to 'learn', but rather, to 'transform'.
If You Want To 'Transform' And Are Ready To Accelerate Your Own Personal Growth, Then Join Vishen Lakhiani's Latest FREE Masterclass, Where You'll Learn:
✅ The Framework For Flow:
The 3 Big Pillars of Life
which will help you to rapidly grow on autopilot, so personal development happens naturally.
✅ How you can
harness the energy surrounding you
to automatically attract the tools you need to unlock your true potential, allowing you to easily make transformative shifts in your life.
✅ Apply the
#1 principle to eliminate obstacles in your life
, and subsequently show up as your best self and make a positive impact on the world.
Sign Up For The Masterclass Below: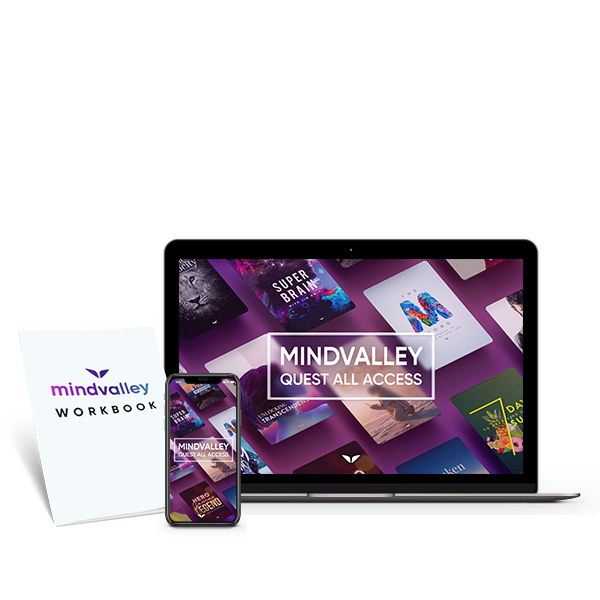 Vishen Lakhiani Shares The Most Powerful Practices For Driving Transformation.
Choose a date and time below to tune in to the broadcast in your own local time zone.
[blink_amp_form webinarid="5987823134703616"]
---
Do you fall under any of these empath types? Do you know someone who does? Share your experiences in the comments below.