We're on Her World! The famous Asian female magazine featured our own Veena Sidhu, CEO of Mindvalley Engage and head of our Channels and Publishing teams. In fact, Mindvalley Engage (which mostly manages our JV/Affiliate projects and programs) was our most successful expansion in 2012.
Veena is a true A-Player with a big and warm personality (she pretty much personifies the Mindvalley culture). Here are some of the lessons she's learned from working here:
1. Nurture Talent
One of the things that we know best here at Mindvalley is that people matter. Our success as a company comes from luring the best in the world with an amazing workplace culture and then nurturing their talents. That way they thrive.
So how does a company nurture the talent of its team members? Check out the next clue below.
2. Invest In Team Management Education
Since we're an education company focused on personal growth, we understand that people thrive when they're growing and learning.
Because of that, we provide countless resources, from life management seminars like Lifebook to online courses to workshops taught by a team member. In fact, our leaders all partake in a specific leadership training so that they're able to support their team better.
3. Learn To Compliment
This is so important.
Often times, we can fall into the trap of believing that because it's someone's job, they shouldn't be thanked, appreciated, or valued for their work. But this is the fastest way to demoralizing your team.
All of us want to be appreciated and noticed for the gifts we bring to the table. So instead, learn to take the moment to compliment your team member and colleague. It takes as few as 10 seconds to say something that could potentially keep your team member from feeling neglected and cause them, stay motivated, and stay on your team. It's the small things that matter.
4. Get To Know Each Other
Again, what we've found is that when people matter, the work matters, too. So if you want to encourage people to bring their A-game to work, then encourage your team members to get to know each other.
This creates a culture where people want to work smart and succeed because they want their friends and colleagues to succeed as well. It's so ingrained here at Mindvalley that this mentality surrounds us, but we'll give you a few examples of what we do in the office to grow the feeling of friendship.
For one, when a new person joins the team, we have them share a bit about themselves at A-Report, the company-wide meeting. Additionally, we have lots of cultural days that inspire people to be curious and ask their colleagues more questions to get to know them and their background.
5. Be A Team Player
Ultimately, we're all striving for the same goal together. That means we need to know that we can rely on each other and feed off each other in a positive way. One individual is able to do great things — but many individuals working toward a common vision? That can change the world.
If you want to know the kind of leaders we grow here, check out Veena's 5 steps on how to manage a happy team in the magazine. Just click on the images below to read the full story 🙂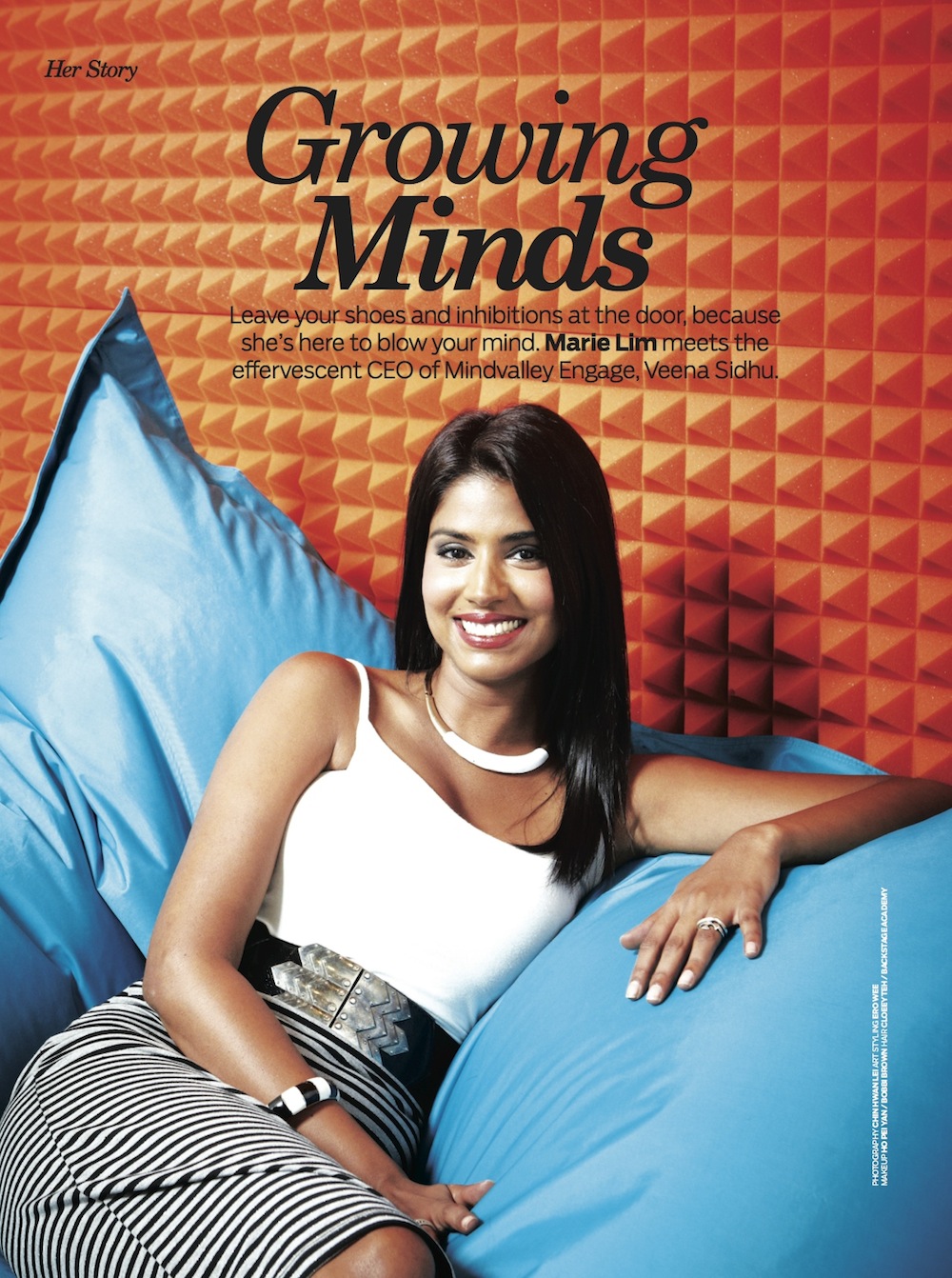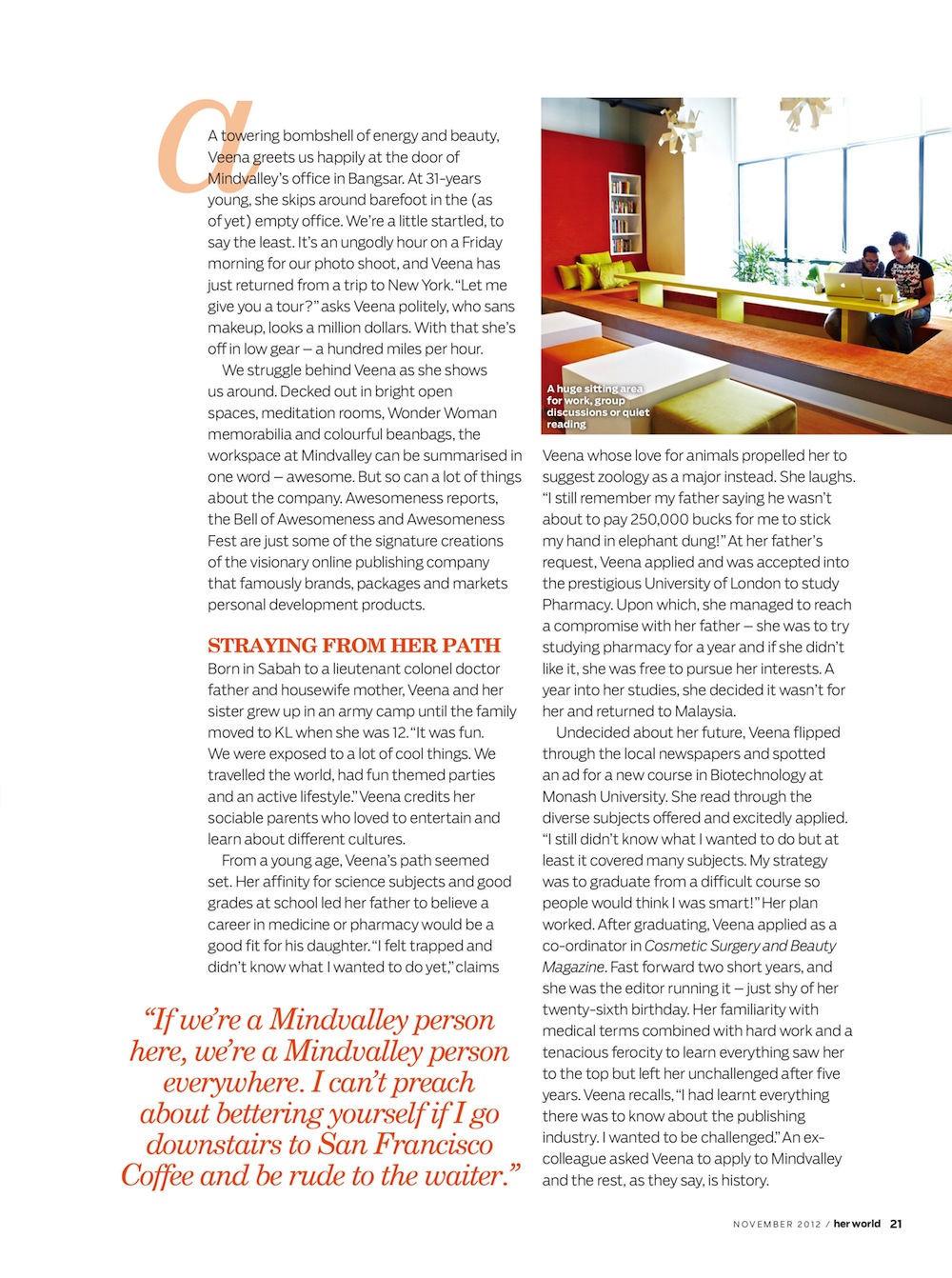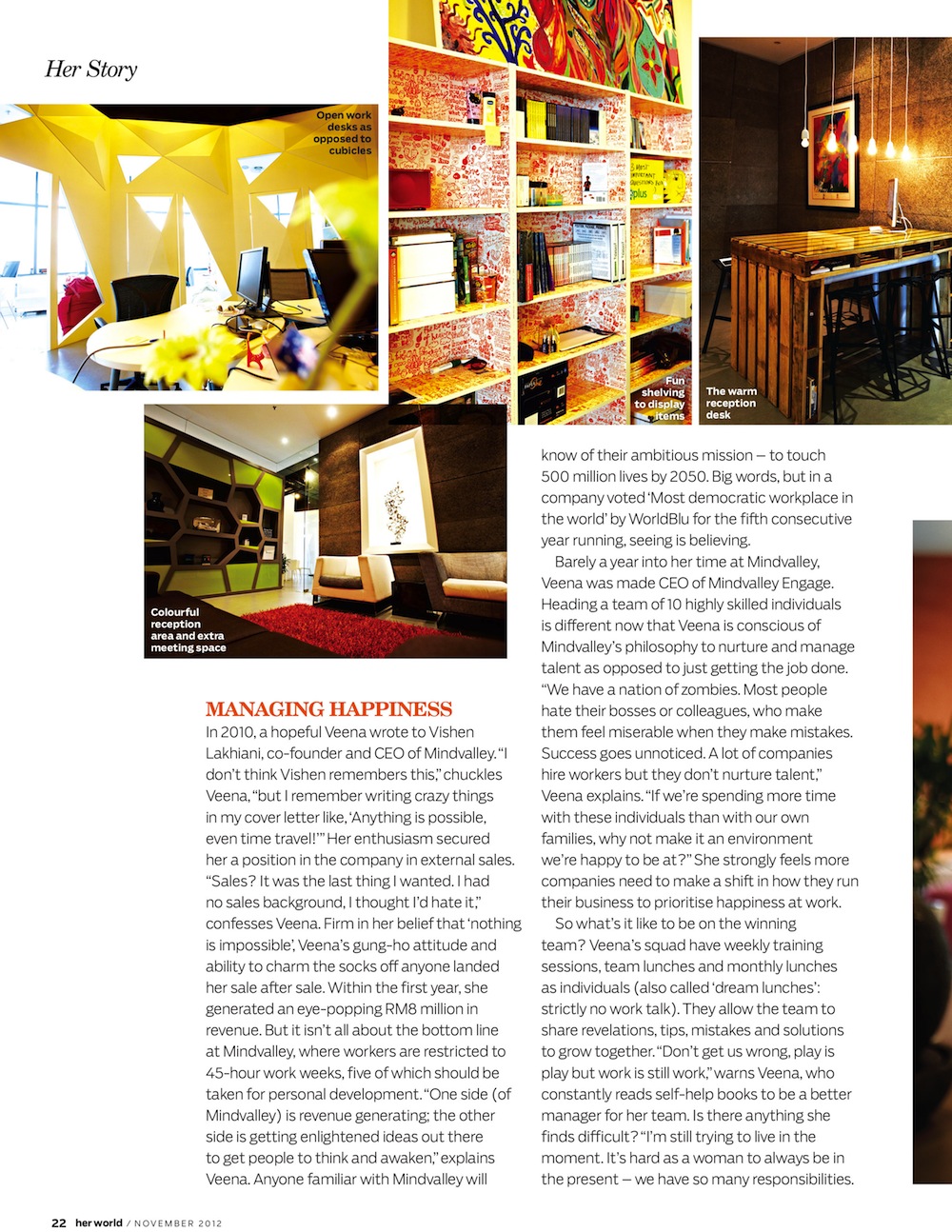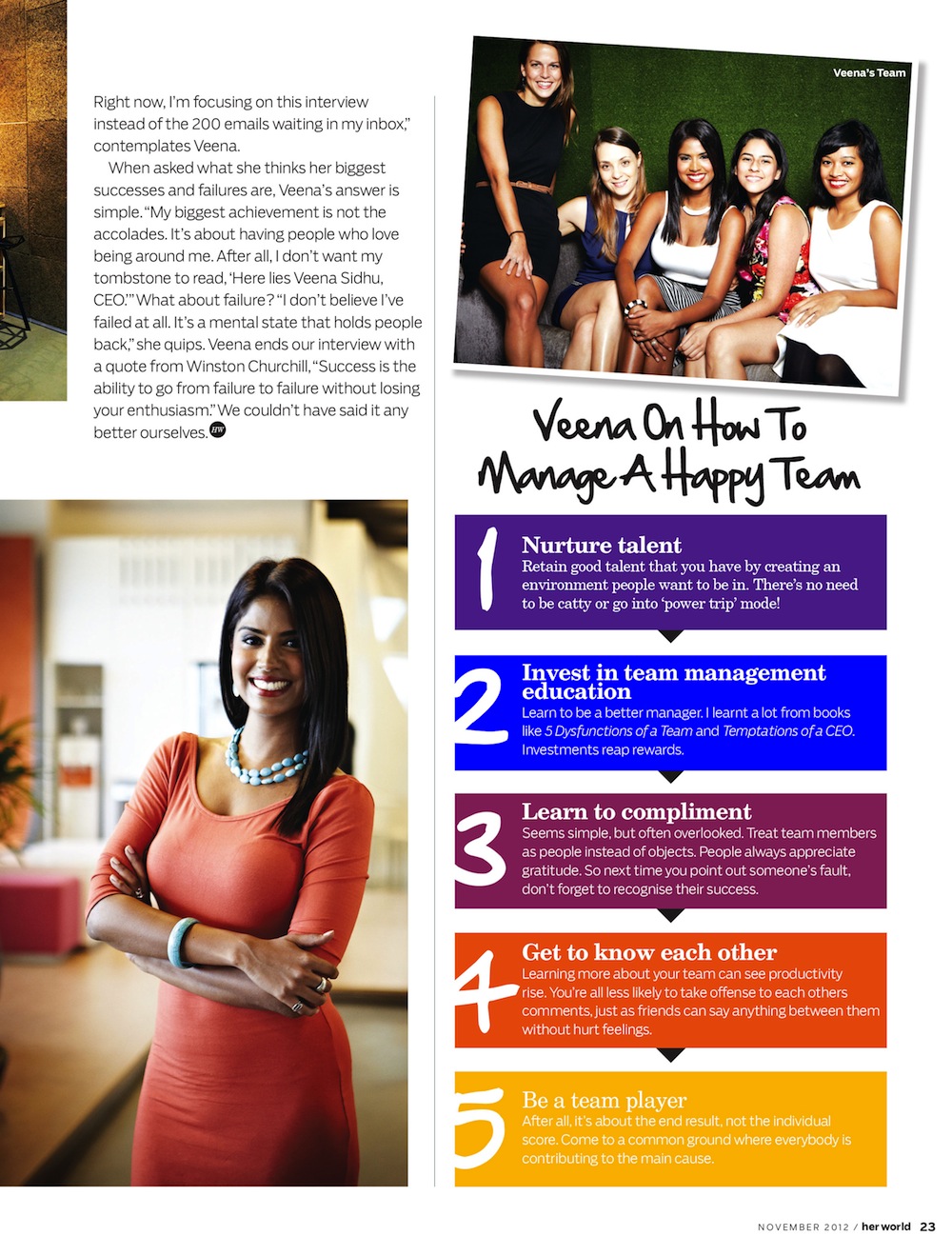 What do you think makes a good team leader? How do you best manage a happy team?