Days filled with anxiety. Triggers by seemingly innocuous sights, sounds, and smells. Relentless loops of heart racing, palms sweating, and a constant sense of impending danger.
Then there are nights haunted by restless sleep. Relentless nightmares that relive the harrowing moments.
These are all too familiar for someone with post-traumatic stress disorder (PTSD). The struggle to find healing and peace from a traumatic past is a journey laden with emotional landmines.
But imagine a world where dreams become a portal to healing. That's the basis of a groundbreaking study, "Decreased Post-Traumatic Stress Disorder Symptoms Following Lucid Dream Healing Workshop," released in June 2023—it converges lucid dreaming and PTSD.
At the forefront of it all is Charlie Morley, a lucid dreaming expert and trainer of Mindvalley's Experience Lucid Dreaming Quest. And with these new findings comes the reality that lucid dreaming is a catalyst for profound healing and inner transformation.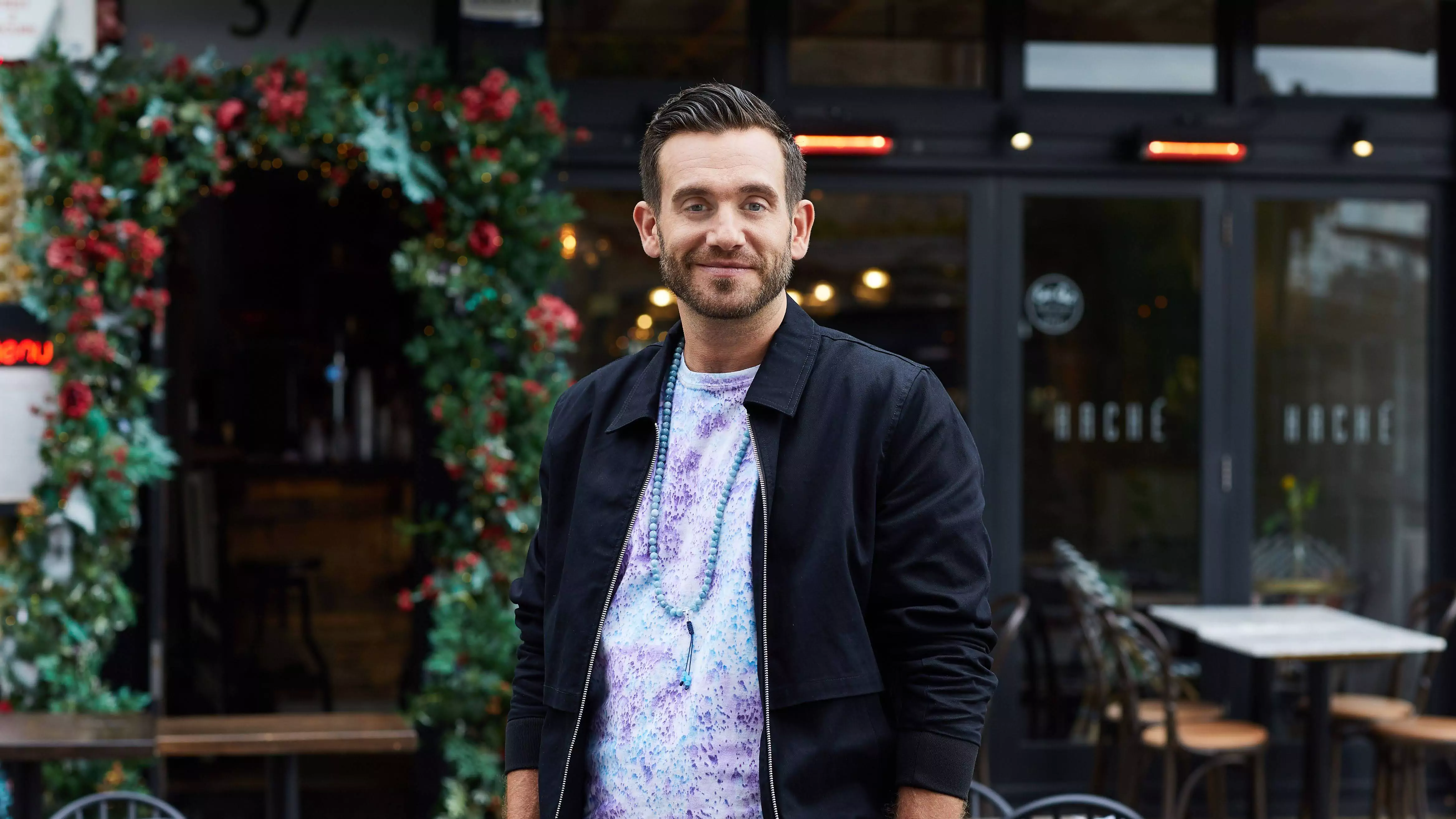 The Neuroscience of Lucid Dreaming
Before diving straight into the benefits of lucid dreaming for PTSD, it's important to grasp the inner workings of the brain during a regular, non-lucid dream. Equally important is understanding the brain's unique processes that occur during a lucid state.
The brain during a non-lucid dream
In a non-lucid dream, the back part of the brain is highly active. The visual cortex, the brainstem, and the occipital lobe are all firing away, but the front part of the brain (in particular the prefrontal cortex) has relatively little going on.
The prefrontal cortex is where our sense of self, our sense of agency, and our sense of "I am having an experience" like to hang out. And when it's active, we would normally expect to be conscious, i.e., awake. When we're unconscious (a.k.a. asleep), the prefrontal cortex also likes to take a rest.
This is why, in a normal dream, you can dream that you're other people—because your sense of self is essentially in the "off" position. Then, when you wake up, the prefrontal cortex comes back online, and your sense of self returns.
The brain during a lucid dream
In a lucid dream, that same process of reactivating the prefrontal cortex occurs while you're still sleeping. So the front part of the brain lights up, and you go, "Aha! I'm having a dream."
And once you're lucid, the brain doesn't think you're imagining or dreaming it; it thinks you're actually doing it. Because once the prefrontal cortex activates, the brain thinks you're awake.
This is where things can get really interesting. It opens up one of the most fascinating potential aspects of lucid dreaming—neuroplasticity.
"Neuroplasticity describes the brain's potential to rewire itself in favor of a newly learned skill," says Charlie in his Quest on Mindvalley.
In layman's terms, the more you engage a specific brain network, the more blood flow it gets and the deeper the grooves become within that network. These deepened grooves make the brain more efficient at firing those specific neurons.
In non-lucid dreaming, neuroplasticity is not engaged. However, once you become lucid and the prefrontal cortex is reactivated, neuroplasticity is engaged.
This means that in this type of vivid dream, you can, as Charlie explains, "literally rewire your brain while you sleep."
Lucid Dreaming and PTSD
With an understanding of how the brain functions during lucid dreaming, what does that mean for individuals grappling with mental health conditions like PTSD?
PTSD and trauma nightmares are disempowering experiences, but to become fully aware within a nightmare and know that it is just a dream is a deeply empowering experience. — @charliemorley1
Click To Tweet
There has been prior research that touched on PTSD and lucid dreaming. One such study looked at military veterans with the disorder and repeated nightmares. (A high number of them reported having lucidity in their nightmares.)
However, the 2023 study published in Traumatology with Charlie at its helm explores the potential of using lucid dreaming as therapy for those with PTSD.
A closer look at the study: Decreased Post-Traumatic Stress Disorder Symptoms Following Lucid Dream Healing Workshop
Throughout a six-day online program focused on cultivating conscious awareness in dreams, participants were guided through a range of techniques and practices. Astonishingly, by the end of the sixth day, over 85% of the participants were "no longer classified as having post-traumatic stress disorder."
Here are a few more notable highlights of the results of the lucid dreaming-PTSD study:
76% of these individuals successfully experienced at least one lucid dream during the duration of the workshop (many had more than one).
Out of all the lucid dreams, 68% were categorized as healing dreams, where the participants actively focused on integrating their past traumas.
After the study, there was a huge decrease in negative emotions, an increase in a sense of well-being, and a significant reduction in nightmares.
Over 85% of the participants saw a big improvement in their PTSD symptoms when the study was over. In fact, their symptoms decreased so much that they were no longer considered to have PTSD.
The significant improvement in PTSD symptoms continued even after three weeks.
The frequency of nightmares and distress went down by a lot. What's more, some of the participants even stopped having nightmares completely. And even one month later, these positive effects were still there.
"I have been in therapy for over two years now, and this is perhaps my most healing experience in those two years to date," says one participant. "I am making healing connections like I have never been able to do in the past 20 years. This is the healing work."
The study's findings offer a glimmer of hope and provide a potential pathway for individuals grappling with the challenges of PTSD. By harnessing the power of lucid dreaming, individuals may find an alternative healing method that helps alleviate the burdens of their traumatic experiences.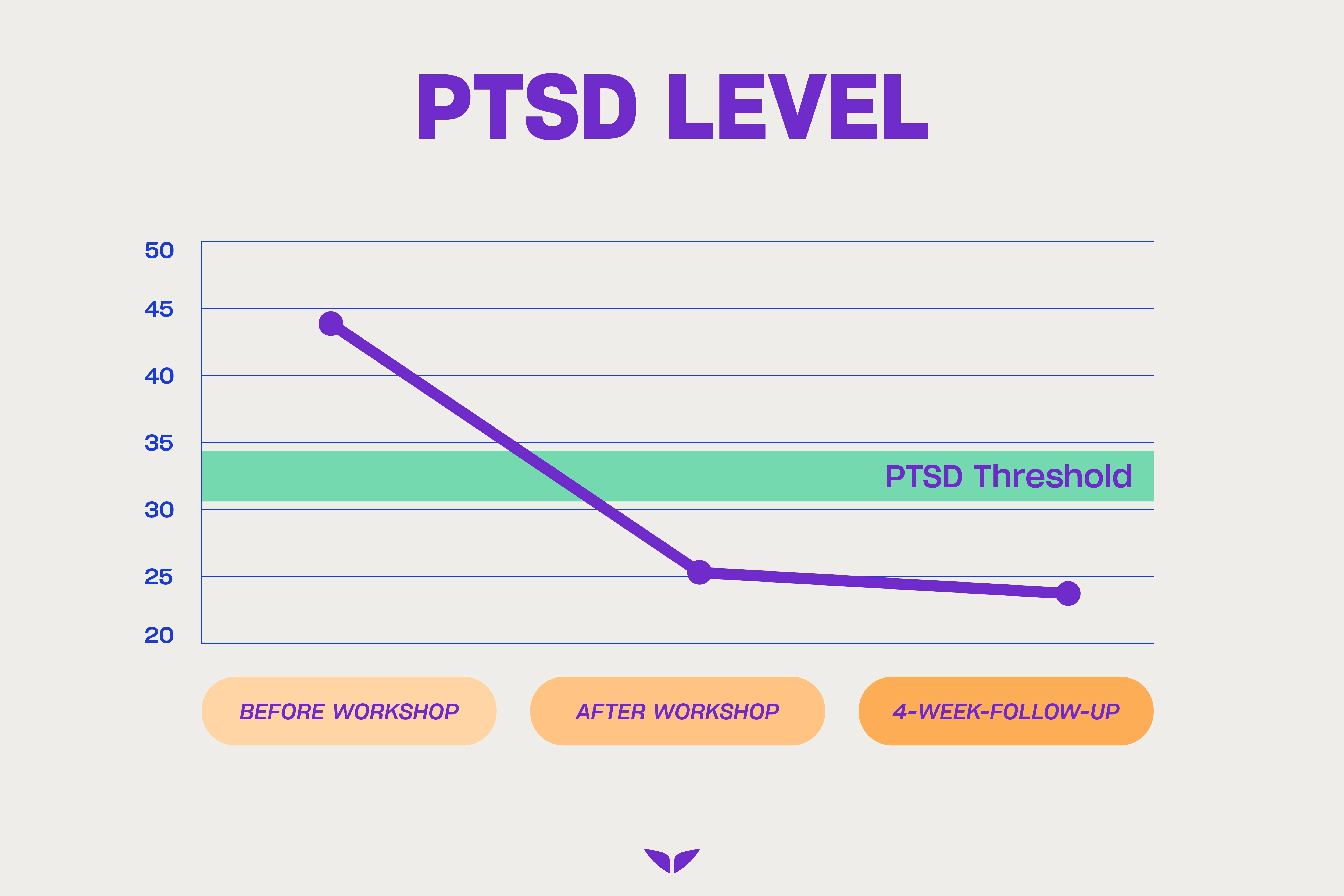 The Future of PTSD and Lucid Dreaming
The study's findings have exciting implications for how PTSD will be treated in the future. It shows that using lucid dreaming as therapy can help people with this mental condition.
Here are some ways lucid dreaming can potentially assist:
Reducing PTSD symptoms. Lucid dreaming therapy has shown promising results in decreasing the severity of PTSD symptoms. These include anxiety, sleep paralysis, nightmares, and emotional distress.
Empowerment and control. It provides individuals with PTSD with a feeling of strength and influence in their dreams. This enables them to actively participate in and transform their traumatic experiences.
Integration of trauma. By using cognitive lucidity techniques, individuals can work towards integrating and processing their traumatic memories within the safety of the dream world. And that, in turn, helps with healing and recovery.
Improved sleep quality. Lucid dreaming can contribute to better sleep quality by reducing nightmares and promoting a sense of safety and well-being during sleep. As Charlie says, "If you can sort your sleep, health comes naturally."
Complementary therapy. Experiencing lucidity during the dream state can complement traditional PTSD treatments. Using tools for self-care and coping, like non-sleep deep rest and such, can enhance overall therapeutic outcomes.
Building upon the success of this particular study, researchers are now conducting a larger study with 100 participants. The outcomes of this study could shape the future of PTSD treatment, offering renewed hope and possibilities for those in need.
Embracing the Inner Dreamer
If there's one takeaway from this groundbreaking study, it's that engaging in the dream world has tremendous significance. Charlie and his team have shown the major potential of lucid dreaming in reshaping traumatic experiences so that individuals with PTSD can find a path towards healing and recovery.
Whether you, too, have PTSD or just want to embark on your own transformative journey, Mindvalley's Experience Lucid Dreaming Quest is one to explore. With Charlie Morley as your guide, you'll find invaluable insights, techniques, and practices to unlock the full potential of your dreams.
It's important to note, though, that if you do suffer from PTSD, it's best to first consult with your healthcare provider.
Lucid dreaming is a safe and empowering avenue for self-discovery and personal growth. And as you step into a world where dreams become a portal to transformation, you may just find it's the catalyst for your own profound metamorphosis.
As the Aerosmith song goes, "Dream on."