To most people, digital nomads (people who work remotely and roam the world freely) seem to have it goin' on — and they're not wrong. There are quite a few things we can learn from these people living out-of-the-box, revolutionary lives.
Luckily, for this article, we've teamed up with Chrys Tan, creator of Women Digital Nomads.
Woman Digital Nomads is an amazing resource for all things living and working as a digital nomad — such as the best places to live, helpful skills to have and tools to use, where to connect with other digital nomads, safety tips, and much more. While the site is geared toward women, men can greatly benefit from it, too.
Chrys Tan is a digital nomad and entrepreneur with a strong commitment to her freedom and living the life of her dreams — and she's built the Women Digital Nomads network to help others live the life of theirs. You can also check out her personal business page, Chrys Media.
Here, we'll sprinkle together our collective wisdom and share 5 things we can learn from digital nomads about designing an extraordinary life.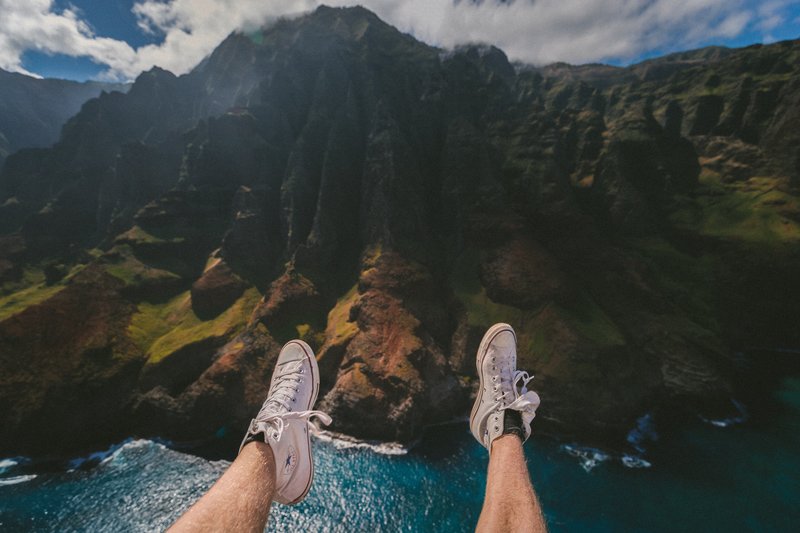 1. You Can Always Live Life On Your Own Terms
Our society has a tendency to form its lifestyle around a set of supposed "life rules." These are the rules that many people live their lives by, without ever questioning them. Oftentimes, these rules can be very self-limiting. At Mindvalley, we call these bullsh!t rules, or Brules.
Digital nomads are some of the biggest Brule Breakers and Lifestyle Design Masters in our world today.
Here are some common Brules that digital nomads break all day, every day:
Traveling the world is tremendously expensive.

Once you have kids, you need to settle down.

Once you retire, you can really begin to live freely.

Getting that white picket fence is the key to happiness.

Traveling alone is lonely.
In our interview with Chrys Tan, she clarifies that there is nothing wrong with following "society's rules."
She states that being a digital nomad, entrepreneur, or remote worker is not better than working a consistent 9-5 job. There are many people who are fully happy and satisfied working in an office. Some people want to travel the world endlessly, yet other people do not.
The magic here lies within opening up the possibility of choice.
You get to break all the brules and design the lifestyle of your choice, completely and unapologetically. The nomadic lifestyle is a profound example of this.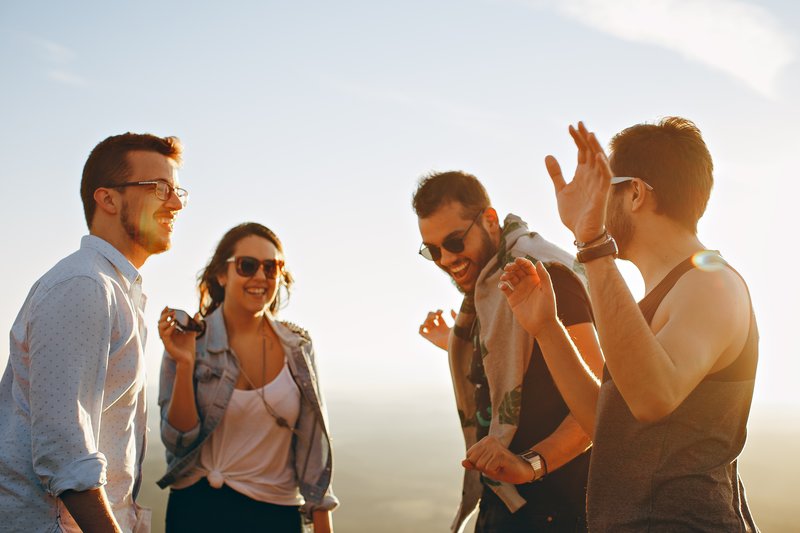 2. You Can Always Build an Uplifting, Global Tribe
Contrary to popular belief, being a digital nomad doesn't have to be a lonely journey — it's far easier than you may believe to be really, really well connected. It is very possible to have a beautiful balance of complete freedom and a supportive community.
According to Chrys, "the digital nomad community is oddly small — people seem to be second or third-degree connected to each other, so it is actually not that difficult to find other digital nomads to hang out with."
There are digital nomad hubs around the world, such as beautiful places like Chiang Mai (Thailand), Bali (Indonesia), and Lisbon (Portugal) where many digital nomads congregate (you can check the Woman Digital Nomads website for a huge list of others).
However, even outside of these hubs, it's easy to either make friends with the amazing locals or connect with other digital nomads using resources such as Meetup, Facebook Groups, and local co-working spaces.
As you travel, you are constantly exposed to new, life-changing, interesting people and their cornucopia of ideas (that have never been thought of by you). Your worldview and personal knowledge expand effortlessly and endlessly.
You always have new people to share your wisdom and story with, and new people to share wisdom and stories with you.
Plus, traveling is a fantastic networking opportunity if you are interested in finding like-minded people to grow your business or ideas.
On top of all that, many travelers tend to really value authentic connection — in the world of nomads, there is only time to open up, share your heart and passions, and be real with one another.
By going out with this authenticity and exploring exotic places together, you build lifelong memories and friendships at a rapid pace.
Before you know it, you will have a global tribe of inspiring, uplifting people. You will already have friends in nearly every place you visit — friends that, every time you reunite, will have new worlds of knowledge to share with you.
All of this being said, it is still very important to nurture those lifelong relationships that are very near and dear to you — through the time, through the distance.
If there's one gathering you don't want to miss, it's Mindvalley University happening every year in a different city around the world. This rotating city campus started out as an experiment to revolutionize modern day education — and ended up growing into a global movement with some of the most renown experts and teachers tagging along.
Everything we do at Mindvalley is fueled by fun and community and this event is the living testament of that.
Mindvalley University brings people together who are passionate about their growth and about pushing humanity forward for a whole month to bond, transform, and co-create together.
We bring in some of the top names in personal transformation on the planet to host immersive workshops and mastermind groups for all ages. If you'd like to get in on some of the magic that happens there, make sure you follow Mindvalley's official Facebook page where we share live streaming of the best talks from the stage.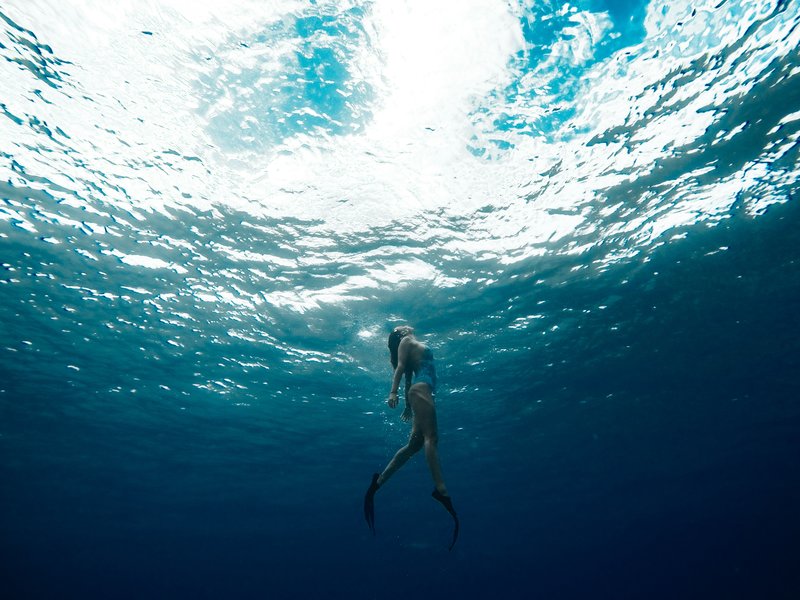 3. You Can Always Live the Life of Your Dreams
After experiencing the devastating earthquake of 2017 in Mexico City, I realized life is truly short and a corporate career is not what I am chasing after.

— Chrys Tan
Memento Mori.
Have you heard this expression? It's a common Latin term meaning, "remember death." Why is this daunting term so important? Because many of us are under the notion that we will live forever — that we can live the life of our dreams later.
But the cold hard truth is this: You aren't guaranteed later.
Why save all of your adventuring, exploring, memory making, and dream-living for when you retire and your knees are too brittle to swim with thousands of bioluminescent plankton in the ocean at night?
To live the life of your dreams, it's also crucial to not live life up to anyone else's standards — live life on your own terms, now. Do you know what the #1 regret people have on their deathbed is?
"I wish I'd had the courage to live a life true to myself, not the life others expected of me."
Pretty powerful, right? Do you want to be laying on your deathbed, telling your life story with regret?
In our interview with Chrys, she states that the earthquake in Mexico City really shook her into living the life of her dreams, without hesitation. She claims, "The fact is, something could happen to me suddenly and I don't want to leave this world not fulfilling my dreams of experiencing the world and running a successful business while doing so."
Chrys shares that her god-uncle, a successful lawyer, advised her that leaving her advertising career was a bad decision — that it would most serve her to climb the corporate ladder and use her vacation days for travel.
Luckily, Chrys understood, early on, that it wasn't a bad decision she was making; she understood that this path proposed by her god-uncle was true for his path and made him happy, but it wasn't true for her path and her happiness.
In fact, at age 20, when all of her friends went to University, Chrys turned down a scholarship and instead moved to Thailand for a year. She got to explore a new, exotic place, learn a new language, and even practice Muay Thai.
In her lifestyle-induced ecstasy, she knew that she had definitely made the right decision in following her dreams and that she would never stop doing so.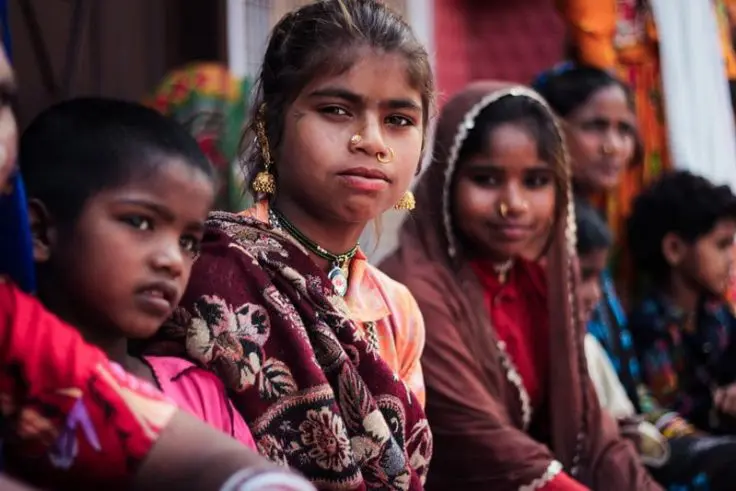 4. You Can Always Find New Ways to Accelerate Your Growth
Traveling is a fantastic opportunity to amp up your personal growth — and to amp it up fast.
While traveling, you are constantly exposed to new things that help you evolve as a person. You learn about new cultures, new ways of thinking, and new ways of perceiving the world.
You discover entirely different models of reality — models that completely challenge what you have previously lived.
If you like what you are learning, it is very easy to begin incorporating these new attitudes into your life. When it comes to forming new, more beneficial, and more productive thought patterns and habits, breaking up your day-to-day routine can be very advantageous.
When your environment is consistently the same, it's easy for your thoughts to follow. When your environment is new and constantly changing shape, color, and form, however, it's also easy for your thoughts to follow.
Even if you can't travel, you can still apply this in your life by being around new people, getting new clothes, starting a new diet, or even just rearranging your room.
As well, you've heard many times that when you are uncomfortable, it means that you are growing; traveling demonstrates the validity of this to you on a daily basis.
— And all of this is just the cherry on top of all the personal growth opportunities we are already blessed with every day. You still have time to take the courses, listen to the podcasts, and read the books that will better you as a human being.
Chrys has even found an awesome way to hack her learning as she travels. She runs online conferences, so she is constantly learning from the experts she interviews. She gets to learn about social media marketing, content marketing, paid traffic… All of these skills that help her to grow and evolve as a business owner.
If you love her method, you can create something similar — the more you open up to the world, the more the world opens up to you.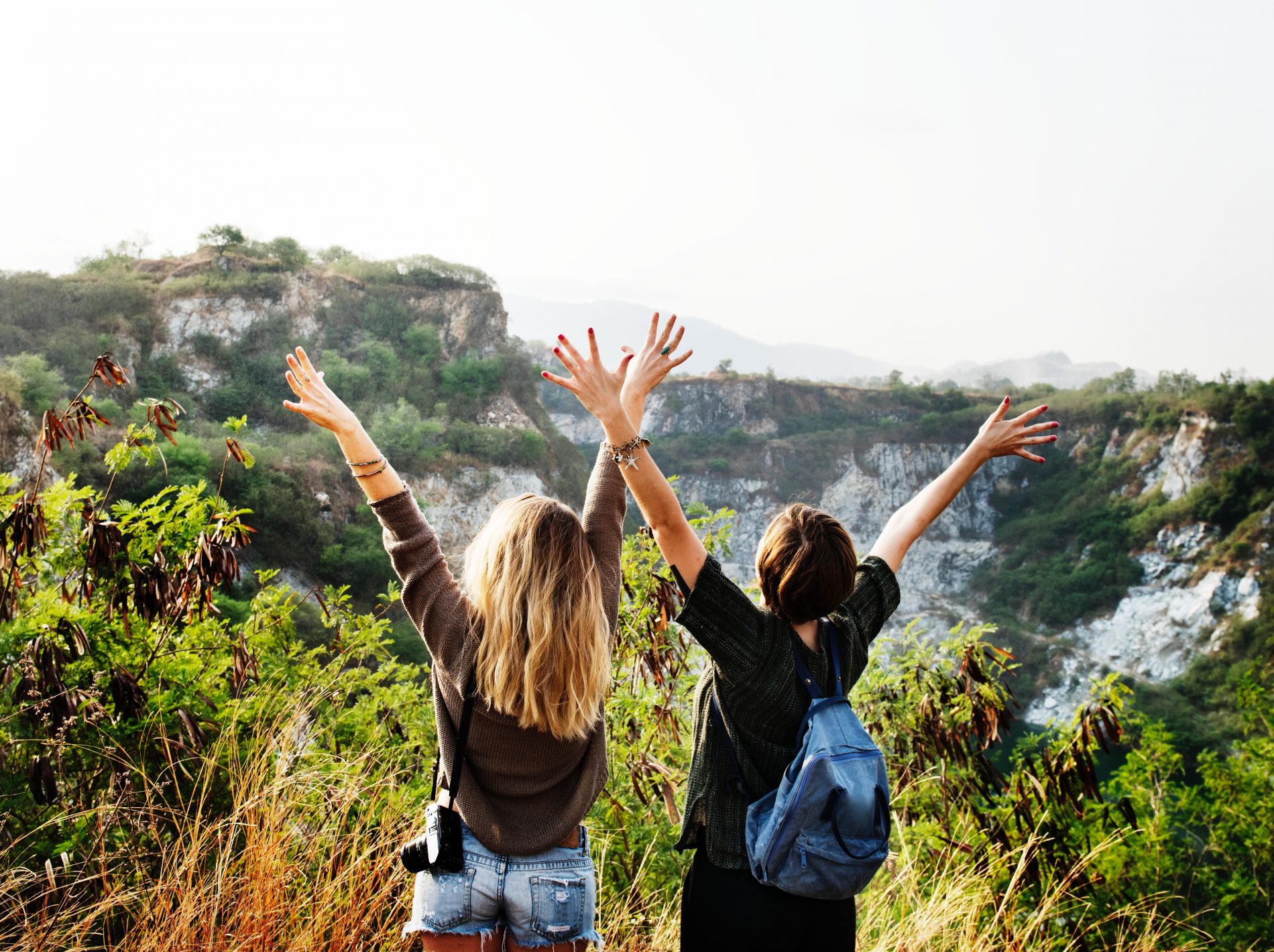 5. You Can Always Afford Life's Most Valuable Treasures
Travel is the only thing you can buy that makes you richer.
Living out of a backpack really helps to limit the amount of money you spend on material objects. However, it amplifies the amount of money you spend on making memories. This provides a great opportunity for you to weigh the value of each.
Let's revisit the idea of deathbed-reflections… When you lay on your deathbed, all of your things will go to someone else. However, your memories are yours to keep, forever.
It's not the things of our life that make us who we are — we can put all of our time and energy into buying a sexy red porsche, but someone else can have that exact same porsche… What then, does that say about you?
Now, it's not bad to invest in material things. However, our memories, experiences, connections, and how they transform us is what will write the legacy we leave behind and make our lives rich beyond comprehension.
Instead of investing in stuff to show, try investing in stories to tell.
We are a global tribe that's obsessed with growth and passionate about pushing humanity forward. Join the discussion in our Facebook community!