Is it better to study with music or without? What sort of music is best to listen to for increased concentration? Does music help you focus?
The short answer is — yes!
Why? Let's take a look.
Why Does Music Help You Focus?
Does music affect your concentration?
Music is a powerful brain stimulant. It has the ability to activate both the left and right hemispheres of our brains. Music can reduce our blood pressure and heart rate. It can combat anxiety.
In fact, listening to music while you study has the potential to yield a number of cognitive benefits, including:
Increased memory

Increased retention

Maximized learning
But, there's a catch. You have to be listening to the right kind of music.
What is The Mozart Effect?
The Mozart Effect was a term coined by a group of researchers in 1993 who completed an experiment using Mozart's Sonata for Two Pianos.
In the study, participants were asked to listen to Mozart's Sonata for 10 minutes before then being asked to complete a series of small tasks designed to test spatial-temporal performance. Those that listened to Mozart were found to consistently outperform their non-Mozart-listening counterparts.
Is studying with music bad?
So, music boosts brain performance. Case closed, right? Well, not quite.
Because another study published in the Wiley Online Library in 2011 identified an important musical element that actually drains your powers of concentration: vocals.
It turns out, the presence of vocals in music can make all the difference!
Does music help you focus? That depends on what you're listening to and how you're listening to it.
What Kind of Music Can Help You Study?
There are many ways to enjoy the memory-boosting effects of music. Music that helps you focus will often fall into one or more of these categories:
Cinematic scores

Ambient sounds

Binaural Beats
In fact, binaural beats can be a particularly effective way of upping your cognitive output while studying.
What are binaural beats? Let's take a look!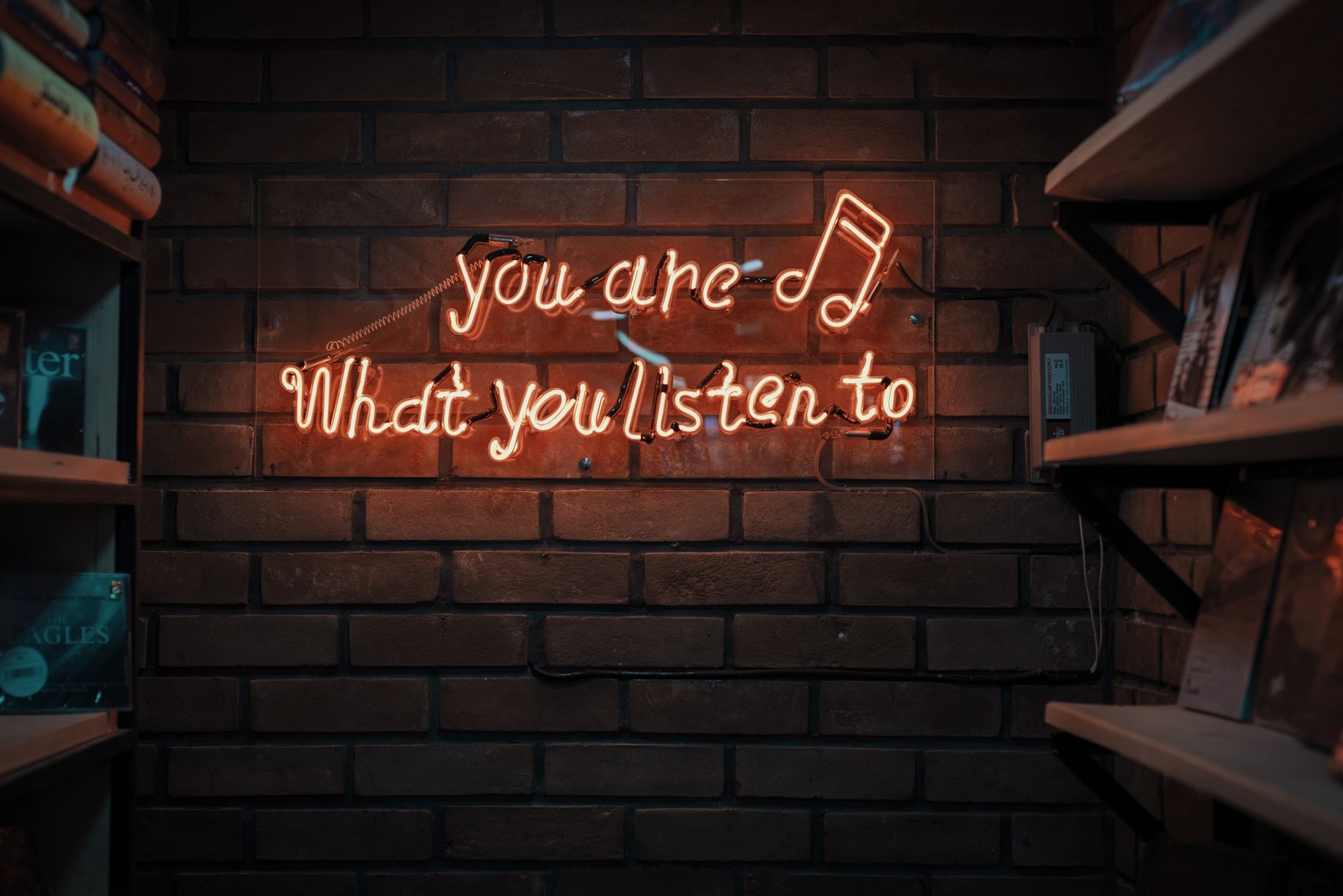 How binaural beats can help you study
Binaural beats are specially designed sounds that aim to target specific frequencies in the brain.

The brain has four primary brainwave patterns:
| | | |
| --- | --- | --- |
| Delta | 0.2Hz – 3Hz | Deep, dreamless, restorative sleep |
| Theta | 3Hz – 8Hz | REM sleep, dreaming, creativity |
| Alpha | 8Hz – 12Hz | Awake, relaxed, focused |
| Beta | 12Hz – 27Hz | Highly alert, problem-solving |
Binaural beats work by generating two different tones, one for each ear (you have to listen to binaural beats with headphones in order for them to work). While one tone might resonate at a frequency of 210Hz, the other may resonate at 200Hz.

As you listen to the different frequencies, your brain resolves the dissonance into a third sound, an integration of the two. The third sound is the binaural beat.

So, why use binaural beats? Well, binaural beats can be used in tandem with music that helps you focus. In fact, many songs are specifically designed to increase focus and concentration layer binaural beats into the music for an added brain-boosting effect.
Binaural beats can be used to mimic different brainwave states of the brain. When the brain hears a specific frequency, it seeks to fall into alignment with that frequency. It resonates with the binaural beat to match its output with what it hears.
Binaural beats are just one aural avenue you can take for better focus. In fact, we've put together a playlist of music that helps you focus — a compilation of binaural beats, ambient sounds, and some soothing instrumental tracks designed to guide you to centered awareness.